It is very important to keep your account safe and secure, but sometimes in making our account safe and secure we create some complicated passwords which are hard to remember. And in a bid to secure the account you might end up forgetting your account password. If that happened with you for the AOL email and you are looking to recover the password of AOL then you've come to the right place.
Recovering the AOL password is not that difficult and you can reset AOL password. Or you can follow this article, as we have created a complete guide for the users who have forgotten their AOL email passwords. Our guide is very simple and it is created with the help of AOL experts and technicians to keep it short and simple for everyone to understand.
Your AOL password gives you access to all AOL services you use, if you want to secure your account then you need to update your password on a regular basis. Changing password in AOL is very easy and you can do that by:
Go to the AOL email account login page and enter your credentials.
Then you need to click on the Settings icon on the top right corner and then go to the security settings.
Where you'll find a link to change your password.
Then you need to enter your old password and then add a new password in two fields.
Now, you need to click on the continue button and then your password is changed.
Now, we will look at the procedure to recover or reset the AOL email account password. Follow the next few steps very carefully and you will be able to recover the password of your account very easily.
Follow steps to recover AOL Email Password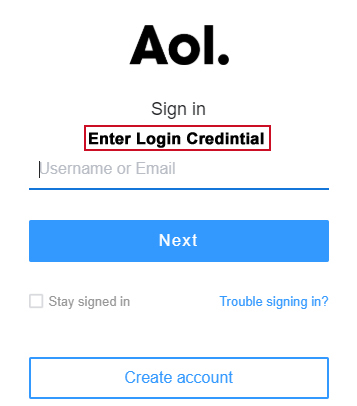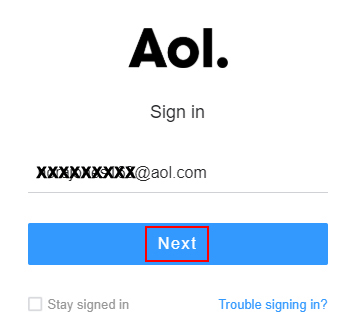 Click on the 'Forget password' link below the login boxes.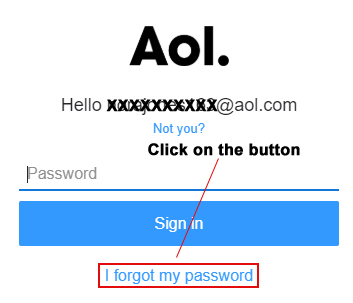 You need to verify that you are the owner of the account. There are two options to verify that one is the phone number and the other is an alternate email address.
You have to provide either one of them and then click on the continue button to receive a verification code on your phone number or email address.

Then you have to enter that code in the given field and then click on the 'Verify' button.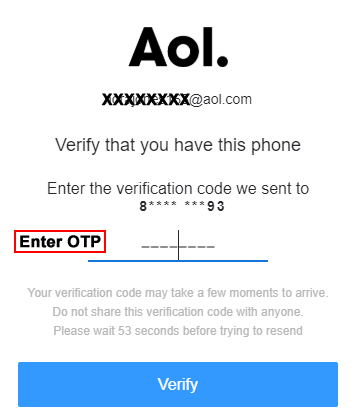 Then you need to click on the reset password link and then enter a new password for your account.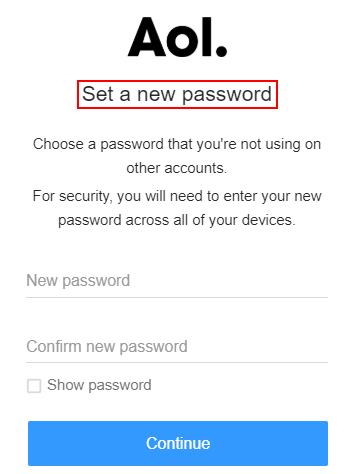 Lastly, you have to click on the 'Continue' button to save all the settings and changes made.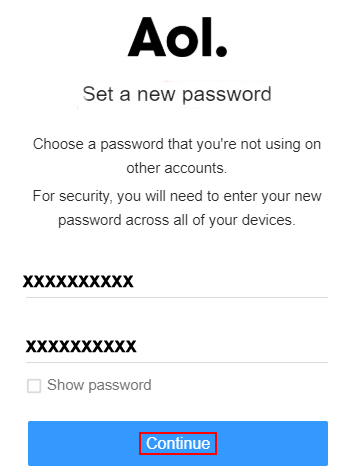 That was it, you have recovered and changed your AOL email password very easily. The above-provided steps are fairly easy to understand but in case you haven't been able to change your AOL mail password then you can contact the AOL help center and ask them for the solutions. They will be able to provide the appropriate solutions once you call the AOL customer service team. They are ready to support any AOL user at any time, they will help you in the recovery process and use the secured remote connection for recovering your AOL email password.
Also Watch Video-