One of the best game titles, "Tactics Ogre: Let Us Cling Together," got a remake in 2010. Being released on Sony PlayStation, it's a developed version of Tactics Ogre. Now optimized for the next generation gaming consoles like the PS5 & other high-end devices, its price has reached a peak of $49.99. The Reborn version has an interesting game story, art styles, and mechanics and is widely loved for being an immersive game where a strategic mindset is required. Thus, this game also shows the importance of games in learning.
In this article, you will get a review on this amazing game, which enthralls users with its story, encourages the player throughout, and allows him/her control through commanding an army. Without any further ado, let's learn more about this game.
The table below showcases the strengths and weaknesses of the game Tactics Ogre: Reborn.
Pros
Strategic game
Interesting game story
Several powers to a player, like spells
Lengthy and impressive game
Cons
Expensive
Massive classes and unit customization, therefore, can be confusing for kids.
Features of Tactics Ogre: Reborn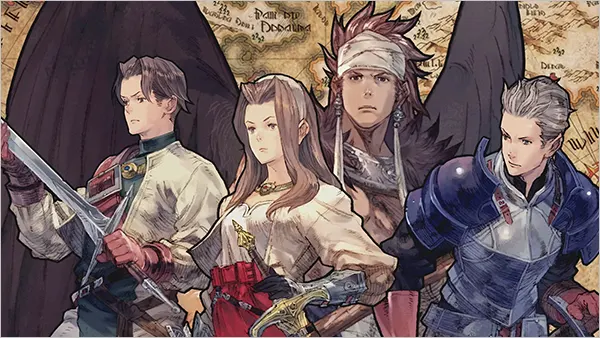 Tactics Ogre's gaming genre is "Strategy-RPG", Gamers here are surrounded by magic, monsters, supernatural elements, and much more. Here is a brief discussion of the new Tactics Ogre features.
Game-Story
Interestingly, the game is about survival, as the story revolves around the army battle in the country named Valeria. There is a raging fight between Galgaatani's faction, showing their oppression of the Walister faction, to make the latter escape and get defeated. The player is given the refugee role by the name "Denam". Denam is looked upon as a savior who is required to act as a leader, manage an army, and make the future of Valeria better.
Gaming Genre
Being an RPG genre game where the destiny of the gamer is based on the decisions made by him/her throughout the circumstances in the battle country, Valeria. This is one of the best genres that helps cure the boring commute. The circumstances change frequently and parallel the events that unfold.
Moreover, the game depends entirely on the individual's skills, actions, and abilities. This game is quite similar to Final Fantasy Tactics and Fire Emblem titles.
Game Tactics
As Tactics Ogre: Let Us Cling Together demands strategic mind play of the player, there are certain common rules that get applied throughout and need to be followed. The player is allowed to recruit either a unit or an enemy's unit. Each unit's movement in the tiles is based on their movement stats while also using the needed spells, equipped items, and attacks.
The enemy unit and the player's unit both have the same powers, plus each character gets a chance to adopt up to four skills in order to defeat the opposition through tactics. The skills are based on the current class of each character.
Levels and Score
There are experience points provided in this game at every level, which are equally distributed among the units held by the player. There is no way a player can boost his units by gaining just experience points, it is essential to clear the levels too. Humorous but true, the game allows the player to rewind the game anytime when there is a need to undo any future mistakes.
The player can save his squad in order to use them later by making a quick switch as part of their strategy. The game shows red and blue projectile lines to let the player know if he/she is hitting the right target.
Powers and Terrain
The player is going to find supernatural stuff in the game, including spells and monsters. There are different terrains, including mountains, alleys, and rooftops, that are reachable only to flying characters. The buff card is one of the fantastic strategic cards present, it allows improved powers on the player's unit on the battlefield. After its use, the player also gets to enhance performance through restored magic points.
Price and Availability
There are varying prices for the new Tactics Ogre game in accordance with the cross platform display type, like Nintendo Switch, PlayStation 4, and more. Let's gain some knowledge on the varying prices of Tactics Ogre: Reborn with the help of the table below.
The Reborn version of Tactics Ogre definitely provides an immersive gaming experience that will surely give players the fondest memories.
Customer Reviews
A close look at the customer reviews reveals that users are pretty happy with the gameplay system of the Reborn version. Few still dwell on some of their noted bad experiences. Some mixed thoughts and reviews from customers have been provided below
"This is an awesome port on the Nintendo Switch console! The gameplay and story are the stuff of legend, and it absolutely reminds me of Final Fantasy Tactics with a somewhat simpler class system. Pretty straightforward controls, but the gameplay is challenging, sometimes very hard. This is awesome because a lot of games today have the all too generic 'easy button'. If you're a gamer who grew up in the 90s, this game is a must-have on your Switch console." ~Mauler
"If you crave Final Fantasy Tactics, get this game. I recommend it. Great tactical strategy RPG. It has different paths in it, and some Job Classes to choose from. It's a good game to have on the switch. No issues with it. It reminds me of FF Tactics a lot." ~Dan
"The AI (unlockable after 8 battles for some reason, with the manually skipped step-by-step tutorial and Warren's report not explaining power creep where my gryphon tapered off late game, or that you can auto equip weapons) won't buff your allies and archers/monsters won't use ranged attacks that go outside the highlighted tiles for a blue line of sight. I'd say it's only good for training which doesn't have a death penalty" ~ Kevin Roman
"This game is not only a decent challenge but also comes with a massive amount of customization of classes and units that allow a myriad of viable strategies. Furthermore, it has so many nice secrets and content that it will keep you busy for a good while." ~Julian
Get Assist Verdict: Should One Give Tactics Ogre: Reborn a Try?
The remastered Tactics Ogre is a challenging game for ages 12–20 years. It increases the ability of the player to strategize, character building, and cognitive skills. The game has gained quite an appreciation worldwide and is definitely one of the best definitive versions. One should definitely try out this game if the cost of $29.99 sounds affordable.
It feels great to play the remastered Tactics Ogre on the Steam Deck and I would recommend everyone to try this game out. Though the price may be a bit much, in the end, it will be worth the fun you'll have with this game.
FAQs
Ans: Yes, it is possible for the player to enjoy the Reborn Tactics Ogre game with no internet connection.
Ans: No, currently, players can only get help with translation texts. 
Ans: Yes, based on the 2010 release, the games have clearly improved their graphics with an interesting gaming storyline and immersive experience.
Ans: FFT game was recognized in 1995 it is one of the best games still due to its interesting game mechanics. On the other hand, Tactics Ogre developed version has also got attractive features like lengthy and interesting storylines, more powers, and great graphics.
Ans: The maximum level in Tactics Ogre is 19.
Ans: No, it's not an easy game, instead among all RPG genre games it is considered as harder because players have got a level cap in it.
Sources
Will Greenwald, Tactics Ogre: Reborn Review, PCMag, 19 December 2022
Also Read:6 Top Selling Online Games to Buy Online