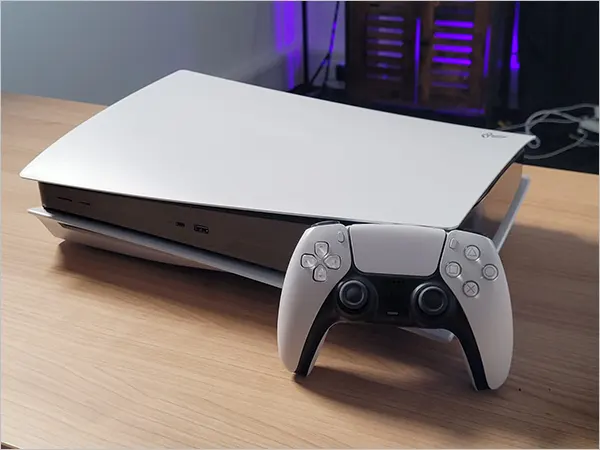 There have been various advancements in the gaming console, all trying to fix the various loopholes and increase the immersive gaming experience of the users. For example, Steam Deck attracted a large number of gamers due to its new concept of a display and controllers on the same device. The Nintendo Switch hybrid model was also loved for its joystick controllers and multiplayer gaming abilities. PS5, an epic launch in the year 2020 by Sony Interactive Entertainment, came possibly as the best console, which is still a dream of various gamers around the world.
Whether it's the processor, the ray tracing feature, storage support, or a game library with a lineup of various games, the PlayStation 5 is the real king in the gaming console world. The article discusses the features, drawbacks, customer reviews, ratings, price, availability, and performance to understand the workings of the product "PS5".
| Pros | Cons |
| --- | --- |
| Powerful CPU and GPU, leading to no lagging. | Expensive Price. The game titles also need to be purchased from the library. |
| Dual Sensors for much immersive gaming. | The Color combination of black and white is limited. |
| Backward Compatibility to play old titles on PS4. | Takes a large amount of space to set up due to unconventional design. |
| Various new gaming titles to play in its gaming library. | |
| Has a 3-D audio feature. | |
There have been various gaming consoles discovered, but the PS5 has all the prominent features and has provided users with an unmatchable experience.
Interesting Features of PS5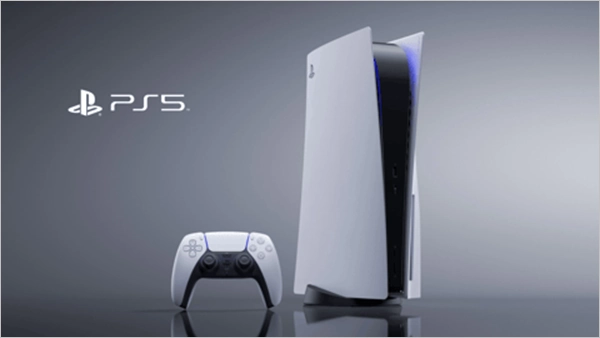 The PlayStation 5 has gotten faster and improved over its predecessors, like the PlayStation 4, and the features below are testimony to this fact. It was released on November 12, 2020. It has all the top features of gaming laptops embedded in its functioning.
Also Read: Review on Tactics Ogre: Reborn 2023
Built and Design: PS5 has two variants, one with a disc drive and another that doesn't carry it. The design is futuristic and thus attractive with a combination of white and black colors. Its design is rather unconventional with curves; therefore, it needs a whole new space to fit in.
Gaming Performance: With the help of AMD Radeon RDNA Basic-2 graphics, users get to experience up to 8K of gaming resolution to 4K. The high dynamic range support plus ray tracing feature helps in serving users the most immersive gaming experience that could have ever been imagined. These features make PS5 a competitor to Microsoft Xbox series X and series S. The visuals, lighting, reflections, and graphics are all top-quality, therefore fulfilling all the user's visual needs.
Graphics: With the support of an AMD Zen 2 CPU (8 cores) and a custom AMD RDNA 2 GPU, users get to experience immersive gameplay with 4K resolution quality. Plus, the stunning visuals in In addition to ray tracing technology and supportive cores, give gamers an excellent gaming environment.
Storage and SSD: Good storage ensures a great gaming experience because there are no issues while loading any game or playing. There is 16GB of GDDR6 RAM that supports seamless gaming plus a high-speed Solid state drive which reduces game loading times and therefore ensures efficiency throughout.
DualSense Controller: This feature is present in the controller of PS5 for providing a tactile gaming experience through sensations and triggers in the controller itself. These features in the controller are new and therefore promise an immersive gaming experience.
Backward Compatibility: A feature where PS5 can play all the PS4 games that it is compatible with previous generation titles too.
Gaming Library: Its game library is filled up with various games like Spiderman, Demon's Souls, and many more. The cross-platform games with third-party games can also be played easily leading to an unending gaming destination for users to have endless fun.
3-D Audio: Yes, PS5 provides a 3-D audio gaming experience; therefore, users can taste audio-enhanced gaming leading to a joyful journey along with other beautiful features like ray tracing.
These were some of the features of the PS5 that make it stand out among other gaming consoles.
Drawbacks of PS5
Along with its fascinating features, the PS5 does have some drawbacks. Some of them are listed below.
The price of a PS5 gaming console is very expensive and therefore is out of reach for many gaming nerds.
The availability of the PS5 is very limited or out of reach because it goes out of stock at various retail stores once it is launched.
The console has limited storage of up to 825 GB, and considering the modern game demands, it can get filled up easily, causing the user to get the help of SSD, which may cost them additionally.
Though the PS5 has a growing library, it still lacks many extensive gaming titles. They get launched over time; users need to wait for many options.
PlayStation 5 has backward compatibility with only PS4; therefore, all the gaming titles in the user's PS4 library can be played on PS5. This feature is not compatible with PS3, PS2, and various older PlayStations. Therefore, users cannot play their old loved titles here.
PS5 has an unconventional design, and with the limited color option of black-white, it doesn't suit everyone's gaming setup needs. Users need to have a large entertainment setup and shelves to house the PS5 gaming console.
These were some of the drawbacks of the PS5 console that gathered various criticisms from users all around.
Price and Availability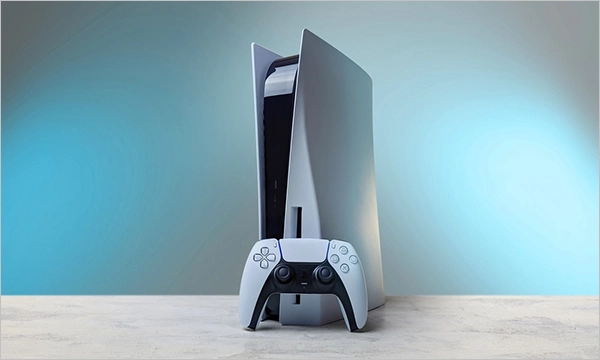 It has been noticed that the price of the PlayStation 5 depends on the market situation and location; therefore, in order to buy one, users must rummage through online retail stores and various local retailers too.
Before buying, a PS5 budget is one of the factors looked upon by users, and the table below gives information regarding the price and availability of it at various retail stores.
| | | | |
| --- | --- | --- | --- |
| Retailing Store | Price | Availability | Rating |
| Amazon | Standard: $499Digital Edition: $460 | Frequently Available | 4.9 |
| eBay | $499.99 | In stock | 5 |
| BestBuy | $499.99 | In stock | 5 |
| Walmart | $399.99 | In stock | 4.7 |
Note that the above price and availability change with market situations and are frequently available in stores. The best offer currently is held up by Walmart, which provides 2-day delivery at a low price for the PlayStation 5.
Should One Buy A PS5?: Get Assist Verdict
Yes, the PS5 is a worthy household gaming console, serving to provide an immersive gaming experience to its users in various ways. Whether it's the 3D audio, ray tracing, or great processing speed of 3.5 GHz and graphic speed of 2.23 GHz plus strong storage support, the PS5 is a futuristic designed gaming product. The numerous and extensive gaming titles in its library and its backward compatibility with the PS4 are awesome.
The user who can afford up to $400-$500 can go for this worthy gadget. Although the user even needs to pay extra for the desired games, plus its big design requires a whole big amount of space to get fit in. The disappointing part is the limited color combination of black-white, which may not be desired by everyone and suit their aesthetic needs.
Customer Reviews
The thoughts and experiences of customers are essential to know the real performance of electronic gadgets. Below are the customers' reviews on PS5.
"The PS5 has run beautifully and so intelligently from what I've experienced. The setup was, of course, easy and fast. The new UI is smooth, and I like it more than the old one on the PS4. The Dualsense Controller is AMAZING. It is probably the next best thing (only second to the console itself) with the way it works. Even after hours of gaming, I did not feel any fatigue in my hands. The battery life is probably similar to its predecessor. Overall, the console runs very smoothly, and I have not experienced any sort of loudness with it. I do recommend, when playing games, to choose performance over resolution. You will get a higher FPS, and I think it just runs a lot better that way. Would highly recommend this to anyone that wants to experience the next-gen even though we've just merely begun to play those games." ~ Ina100years
"Honestly, what do you expect? It's next-gen. The console itself to begin with looks like some type of alien object that's casually placed in your living room. The controller is fantastic, much bigger so it can grip in my hands properly now. I always liked the PS4 controller but now, holding this I can see how much less of a controller it is compared to the PS5. Lastly, you honestly won't get the full next-gen experience until HDMI 2.1 4k monitors come out that run over 120hz. So if money is a little tight I would wait till it dies down. Not worth paying over retail for this console. So if you were thinking of buying it from those scalpers, don't." ~ Kevin
"Coming from a PS4, I love the faster load times. I appreciate the backward compatibility. I've got all my PS4 games stored on an external 8-terabyte USB drive, and everything loads and plays at least as well as on the built-in drive on the PS4. The new controller feels good in hand and is a nice upgrade from the DualShock controllers. The biggest downsides are the difficulty in finding a PS5 to actually purchase, the limited number of new titles that truly take advantage of the new console's processing power and graphics capabilities, and the ridiculously small internal solid-state drive. PS5 games have to be played off of the internal drive, and it fills up quickly. It helps that you can transfer games back and forth between external and internal storage, but it's still far from ideal, and while the PS5 comes with an internal expansion bay for another, hopefully much larger, SSD, it's not yet activated, and approved drives are not yet available." ~SkepticalPrimate
"This box is the bomb, as is the Xbox X I'd say. I got lucky and got this 11/2020. I play 4k 60hz and it is flawless using PS4 games as well. As close to being as good as a PC as I've ever seen. I do have some LH stick drift in the controllers but that is an easy fix. I also added the WD SN850 2TB M.2 drive to it and it is blazingly fast. For some reason, HDR had a problem displaying until I swapped the HDMI cable for a Monoprice 8K version but works fine now. I have put brand black covers on it as well. Love, love, love it." ~LostMind
These were some of the reviews of PS5 users that can help users who are deciding to buy it soon.
Here are some of the products that are similar to PS5, with their links and ratings.
Closing Thoughts
Being a next-generation product with a futuristic design, PS5 has successfully won the hearts of several users throughout the globe, and it's an epic invention. From steam decks to PlayStation, these household gaming consoles have always tried to provide a comforting and chilling experience to their gamers, and surely they have done so during their launch and till now. I hope there will be more gaming console discoveries in the future that are efficient, cheap, and available at the same time.
FAQs
Ans: Yes, the PS5 is a great household gaming console for kids and adults. It drives everyone crazy with its gaming capabilities and features and therefore ensures a worthy experience.
Ans: Yes, in terms of processing, graphics, ray tracing technology, and extended gaming library, PS5 is much enhanced in comparison to PS4. The former has been updated with the current generation's needs and desires and has come up with a futuristic design.
Ans: Yes, considering the powerful performance of GPU, CPU, storage, and gaming library with extended titles, PS5 is much better than Steam Deck. Although the latter one is the best portable option for users.
Source
Also Read
Alternatives to the game Cyberpunk 2077