With billions of active users each month, YouTube and Instagram are two of the most well-known social media platforms globally. Youtube is mainly known for its video-sharing capabilities. Instagram on the other hand offers a variety of features, including picture and video sharing, direct messaging, and live streaming. Going further, you can even see who stalks your Instagram account, but no such security feature is available on Youtube.
Understanding how to share a YouTube video on Instagram and across various platforms is becoming more and more crucial as more people use these platforms to share their content. We'll concentrate on sharing YouTube links on the Instagram story and much more in this blog post.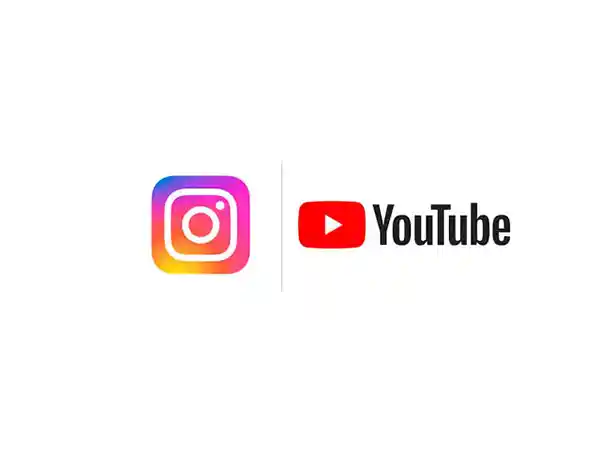 Recent statistics show that Instagram has more than 1 billion daily active users, while YouTube has over 2 billion. Instagram is the fifth most popular website in the world, while YouTube is the second. These figures demonstrate how well-liked these two platforms are and the audience you may contact by posting your content on both.
You can increase engagement on both networks and reach a larger audience by sharing YouTube videos on IG; doing this will surely help you to succeed on Instagram. However, for those who are unfamiliar with the different techniques and advice, the process can seem overwhelming. We'll outline how to share and post a YouTube video to Instagram in detail and offer some advice on how to make your post more interesting and in line with Instagram's guidelines.
Can You Share a YouTube Video on Instagram?
It is possible to post a YouTube video to Instagram. You can increase engagement on both networks and reach a larger audience by sharing YouTube videos on Instagram. The share feature, third-party apps, and screen recording are just a few ways to post YouTube videos on Insta.
Using the share function is the quickest and most straightforward solution. The Instagram icon is available when you hit the share button beneath the video. You can then open the Instagram app and share the video as a story or a post after the YouTube video link has been copied to your clipboard.
As an alternative, you can post a YouTube video on IG using third-party applications or screen recording software. These techniques entail a few extra stages but may give you more control over the video's appearance on your Instagram profile.
It is crucial to follow Instagram's community rules and observe all copyright laws when posting YouTube videos on social media platforms. You can easily and successfully share and post YouTube videos on your Insta account by using the advice and techniques provided in this blog post.
Also read: Can't Share Posts to Stories on Instagram? — Here's Why and What you Can Do About It
How to Share a YouTube Video on Instagram?
Now that you're wondering how to seamlessly transfer your content from one site to another, let me explain how to post youtube videos on Instagram. It's actually simpler than you might imagine. Let's go over everything you should know about uploading to Instagram from YouTube.
Step 1: Download from YouTube
By simply pasting the YouTube video URL into the text box, you can use free video downloaders like YT5s.com to download YouTube videos for free.

Step 2: Optimize for Instagram Video.
You must reduce or crop your video to suit Instagram's portrait-oriented aspect ratios. Instagram will instantly do this, but the outcomes are rarely favorable. Usually, it lowers the grade. The majority of video editors available on the app store will enable you to resize while maintaining quality.
InVideo Editor is a fantastic video editing software that allows you to upload, reorientate, crop, and share videos with just a few clicks. Text, transitions, and sound effects are examples of components you can include in your content.
Step 3: Upload to Instagram
Open the Instagram app, tap the plus sign in the upper right, and from the pop-up menu, choose Post. After that, click the bottom square to access your camera roll and select the camera icon to upload your video.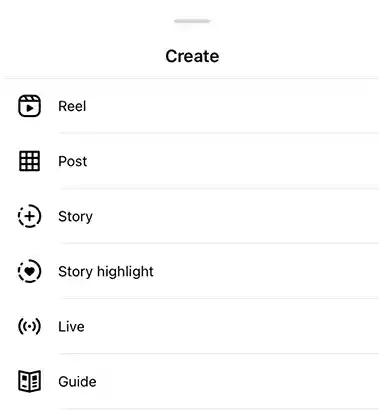 From your desktop; you can also post videos to Instagram as posts (but not stories). It's now possible to share content up to 10 minutes long on Instagram Video if you don't want to cut your video.
How to Share a YouTube Video on Instagram Reels?
With the additional in-app networking and editing features of the app, Instagram reels are videos that you can share with your feed. They are brief, funny, and eye-catching.
They recently extended their maximum duration beyond 60 seconds. So how lengthy can reel-length Instagram videos be? Still, it is not as long as an Instagram video—90 seconds or less. However, there is a spare 30 seconds to use.
If you have a section of your YouTube video that would work, you should upload it there to see how your followers react. Here is our advice on ways to share a Youtube video on Instagram:
Step 1: Navigate to Reels
When the Instagram app has loaded, pick Reels by tapping the plus sign in the top right corner.
Step 2: Select your video.
By clicking the "camera roll" button at the bottom of the screen, you can submit your video to the reel.
Step 3: Edit your video
The in-app editing software allows you to separate out the portion of your video that you want to turn into a reel. You can adjust the playback speed, add music, and even fire reactions if you so choose. Press Next once you've had enough of the editing part.
Step 4: Improve your design.
By incorporating text, drawings, music, and filters into your film, you can continue to express your creativity.
Step 5: Share with the globe.
Finally, you can add tags, click the Share button, or save it as a draft so you can modify it later.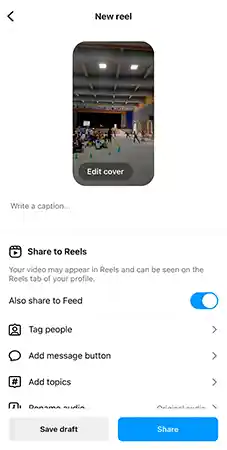 How to Add a YouTube Video on Instagram Story?
A great method to promote your content to a larger audience is to share YouTube videos on Instagram story. Here's how to put Youtube video links on Instagram stories.
Open the YouTube video that you downloaded and want to post to your Instagram story.
The "share" button is located beneath the video.
From the list of sharing choices, choose "Instagram Stories"
Give YouTube access to your camera and microphone if asked to do so.
Edit the video as you like, embellishing your narrative with stickers, text, or other effects.
By tapping the "Your Story" button, you can share your story with the world.
All done! Your Instagram story will now post your YouTube video for your followers to see. Remember that Instagram stories only last for 24 hours, so you'll need to repost your video or save it as a profile highlight if you want to share it for an extended period of time.
How to Share YouTube Links on Instagram Story?
Instagram Stories is a well-liked tool where users can post pictures and videos that vanish after 24 hours. Sharing a YouTube video link on Instagram Story might seem more difficult than sharing a picture or video from your camera roll.
But what if you've just posted a YouTube video and would like to share it with your Instagram followers as well? Well, the days of requiring over 10,000 followers to make an Instagram Stories "swipe up" link are long gone.
Now, you can use the Instagram Stories Link sticker to post a direct YouTube link to your story. Here's how to share/post Youtube links on the Instagram story:
Step 1: Find the YouTube video you want to share
The YouTube video you want to post on Instagram Story should first be located. Find the video you want to share in the YouTube app by opening it. Then select "Share" from the menu that appears below the video.
Step 2: Copy the video link.
There will be a list of sharing choices available after you click the "Share" button. To copy the YouTube movie link, select "Copy Link" from the menu.
Step 3: Open Instagram and create a new story
Tap on the plus icon in the upper left corner of the Instagram app once it is open. After that, create a story on the app.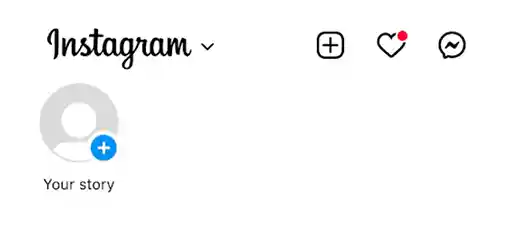 Step 4: Tap the link sticker.
When you press the icon with the peeling smile, you can choose the link sticker from a lengthy menu.
Step 5: Add the YouTube video's URL.
In the link box, paste the YouTube video link that you copied in Step 2.
Step 6: Make your story unique.
You can now edit your Instagram Story by adding text, icons, filters, or other elements to make it more interesting after you've added the YouTube video link.
Step 7: Share your story.
When you are satisfied with your story, select the "Share" button to add a YouTube video to your Instagram story.
Now you can easily share a Youtube link on the Instagram story to maximize the reach of your content.
All done! You can quickly share or post a YouTube video on IG and engage with your audience by adhering to these easy methods.
Also read: Instagram Story Viewer: Get Access to Content Anonymously
Why Should You Share YouTube Videos on Instagram?
If you're prepared to take advantage of Instagram's new, video-focused features, you're considering sharing your content on a variety of various platforms.
But if you've just finished spending days filming, hours editing, and just shared a post, you may be left wondering if you should painstakingly create another batch of Instagram content or if you can utilize your YouTube videos on IG to accomplish two goals at once. Let's look at why sharing and posting your YouTube videos on IG will boost company awareness and engagement.
Gain more subscribers and followers- By combining the use of your Instagram account and YouTube channel with consistent content that keeps your audience interested, informed, and conscious. You can grow your audience on both platforms and increase subscribers. You can share and post a youtube video on IG story and repurpose content in different forms.
Increases the lifespan of your content – By distributing your content through a variety of platforms, you can make sure that each piece of content you produce is as effective as you are. This makes sure that when you submit videos, your brand's posts will be seen by two different audiences.
Keep your social media channels coordinated and updated – There is no better method to keep your audience informed than by sharing related content on your social media platforms. They retain the same aesthetic, keeping your viewers informed. Hence, learning how to post a youtube video on Instagram becomes important.
Delight your audience – Social media is all about delight, and your audience relies on consistent, interesting content. You can enchant your audience by producing entertaining video content for your Instagram fans as well after spending hours of laborious effort creating a YouTube video.
Make sure that your audience views your most recent content- Repurposing your content ensures that your users and followers don't miss any of your updates if you've been concentrating primarily on your YouTube content and haven't updated Instagram as frequently.
Repurposing Your YouTube Videos for Instagram: Creative Ideas to Expand Your Reach
You might spend hours making and editing videos for YouTube as a content producer. However, why end there? You can reach a larger audience and interact with your followers on various platforms by repurposing your material. You can save time and effort by repurposing your YouTube videos for Insta Following are some suggestions to share and post Youtube videos on Instagram:
Create short snippets: Select the most interesting segments from your YouTube movie and cut them into brief clips to post on Instagram. This is a fantastic method to tease your YouTube content and increase channel traffic.
Add text overlays: Your Instagram videos can have subtitles, comments, or other text overlays. This can improve viewer interaction and make your material more approachable.
Use Instagram Reels: This tool lets you make short-form videos as short as possible. Use this tool to produce standalone content for Instagram or teasers for your YouTube videos.
Produce behind-the-scenes content: Take your YouTube viewers to the behind-the-scenes of your production. This is a fantastic method to improve the quality of your Instagram posts and show your followers how you think creatively.
Utilize Instagram's video editing features: Instagram offers a variety of video editing features, such as filters, audio, and stickers. Use these tools to give your repurposed material a special touch.
You can save time and reach a larger audience by repurposing your YouTube videos for IG. Try out different variations of these concepts to see what suits you and your business the best.
Tips for Sharing YouTube Videos on Instagram
Here are some tips to keep in mind when sharing YouTube videos on Instagram:
Tip 1: Keep the Video Short
Videos on Instagram have a time restriction. Make sure the movie is no longer than 60 seconds for a post and no longer than 15 seconds for a story.
Tip 2: Include a call to action.
Include a call-to-action in your post when posting YouTube videos on the Instagram story to nudge your followers to finish the clip. In your bio, you can include a link to the YouTube video, and in your captions, you can point viewers to your YouTube account.
Tip 3: Use Eye-Catching Thumbnails
When a user scrolls through their Instagram videos, thumbnails are what they initially see. To get their attention and persuade them to view the video, use an attention-grabbing thumbnail.
Tip 4: Adjust the Video for Instagram
If you choose to capture your screen, edit the video for Instagram by including music, captions, and other effects to make it more interesting.
Tip 5: Adhere to Instagram's Community Rules
Make sure the YouTube video you're sharing on Instagram complies with the community rules of Instagram. Your Instagram account may be suspended for sharing illegal or protected material.
Best Tools to Share YouTube Videos on Instagram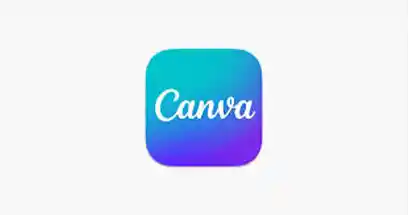 Canva is a well-known design tool that can be used to produce beautiful images, posters, and other design components. Additionally, it offers editable Instagram story themes that you can use. For your YouTube video, you can use Canva to create a captivating thumbnail or cover picture that can be shared on your Instagram story along with a swipe-up link to the video.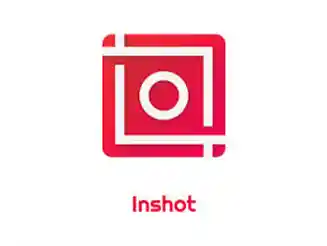 With the help of the video editing software InShot, you can trim, combine, and add music to your videos. Additionally, you can add filters and effects to your movies to increase viewer engagement and interest. You can produce brief excerpts of your YouTube video with InShot and post them on your Instagram story.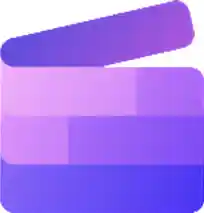 You can make and modify videos in a variety of formats, including Instagram stories, using the video editing tool Clipchamp. You can submit your YouTube video and edit it with Clipchamp so that it is suitable for Instagram stories. To make your videos more attractive to your audience, you can also add text, music, and filters.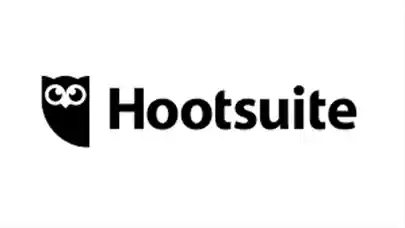 You can manage all of your social media networks with Hootsuite, a social media management tool. You can pre-schedule your Instagram photos, stories, and YouTube video shares using Hootsuite. By doing this, you can be sure that your content is released at the ideal time, increasing the likelihood that more people will see it.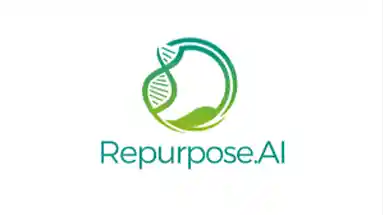 Your YouTube videos can be automatically converted into other forms, such as Instagram stories, using the Repurpose.io platform. By instantly publishing your YouTube videos to your IG story, Repurpose.io allows you to save time. Your recordings can also have captions and hashtags to increase their discoverability on Instagram.
You can make captivating content that will keep viewers interested with the proper tools for your Instagram stories. The tools mentioned above are some of the best for sharing youtube videos on IG. They can enable you to create interesting content for your audience while saving time and effort.
In conclusion, it is simple to share and post a YouTube video on Instagram. To post the video to your Instagram account, use the share function, outside applications, or screen recording. To make your post more interesting and compliant with Instagram's community standards, keep in mind the advice provided above. You can easily share your favorite YouTube videos with your Instagram followers by following these steps.
Frequently Asked Questions (FAQs)
Ans:Yes, you can share a YouTube video on IG without downloading it by using the share feature. When you click on the share button below the video, select the Instagram icon, and the YouTube video link will be copied to your clipboard. Then, open the Instagram app and post the video as a story or a post.
Ans: Currently, the Instagram app does not allow you to upload videos directly from your computer. However, you can use third-party apps or screen recording software to post a YouTube video on Insta from your computer.
Ans: Yes, you can share a YouTube video on IG as a direct message by using the share feature. When you click on the share button below the video, select the Instagram icon, and then select the person or group you want to send the video to.
Ans: It is essential to ensure that the YouTube video you are sharing on Instagram does not violate any copyright laws. If you do not have permission to use the video, it is best not to share it. Alternatively, you can contact the owner of the video and ask for their permission to share it on your Instagram account.