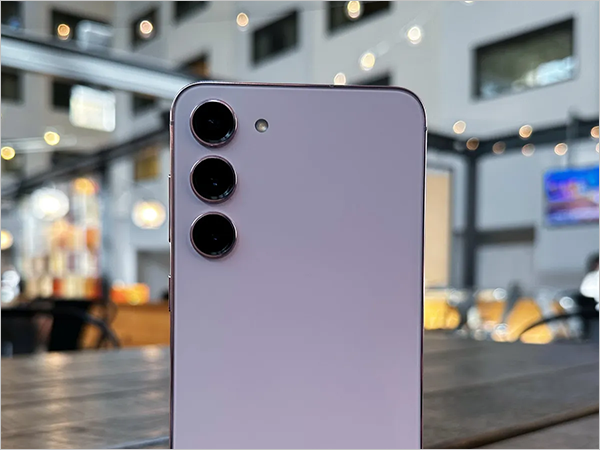 What makes an Android phone successful? Does it include an eye-catching display or a pleasing camera? Well, a truly wide band of users desire every feature, from processing to storage, to be top-notch. They do not want to have ill experiences in the future that might affect their work life. Samsung Galaxy S23 is one of the trusted technology discoveries that ought to simplify the life of its user if you are wondering "how", the answers are studded ahead in the article.
Samsung has rarely disappointed its audience, and this is quite evident through its various inventions like Samsung A32 5G, Samsung A51, and many more. This article will travel you through the real performance of Samsung Galaxy S23 through various means. Without any further ado, let's begin.
Excellent battery life, approx 13 hours
Awesome camera quality, 50MP back camera
The upgraded operating system of Android 13.0
Affordable price $799.99
The camera quality is pleasing.
Samsung Ultra and S23+ have much good battery life in comparison.
Ultra-wideband support is not present.
S23 has really got various positives to tempt a huge audience, while there are only a few cons. Being newly launched, it has even gathered the strength to beat one of the profound Android technologies like the Blackberry Key 3 5G.
| | |
| --- | --- |
| Features | Specifications |
| Model Name | Samsung Galaxy S23 |
| Battery Life | 13 Hours |
| Display | 5.76×2.79×0.3 inches |
| Operating System | Android 13 |
| Processor | Qualcomm Snapdragon 8 Gen 2 for Galaxy |
| Storage | 8GB RAM, 128GB storage |
| Camera(Front Facing; Rear Facing) | 12MP; 50MP, 12MP, 10MP |
| Screen Size | 6.1 inch |
| Price | $699.99 |
The Samsung Galaxy S23 is a dignified smartphone material with the best features and specifications; the above table briefly illustrates this.
Impressive Features in Samsung Galaxy S23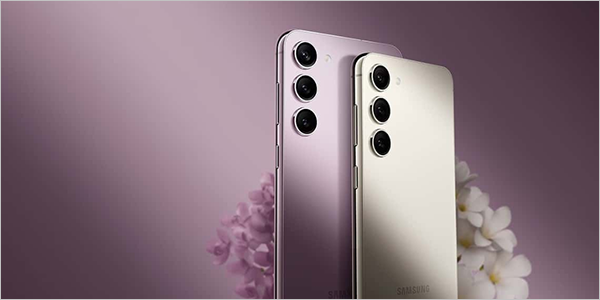 There are plenty of features that make Samsung Galaxy A23 a bigger competitor for its successor and king among its predecessors. For example, to unlock the smartphone user gets two methods which include a fingerprint sensor and face recognition. Some of the others have been studied below.
Display: A 6.1-inch smartphone that comfortably lands in users' hands and ensures an eye-pleasing display through 2,340×1,080 display resolution is all that is desired. Samsung has impressed a great audience through S23's premium design and awesome build quality. The Gorilla Glass Victus 2 panels on both front and back, plus the Armor Aluminium chassis, ensure portability in its outer construction, ensuring any accidental drops. Users can easily find the volume and power button on the right of the phone, while the USB-C port, speakers, and SIM card slot can be easily found at the bottom itself.
Processor: With the help of a Qualcomm Snapdragon 8 Gen 2 processor, one gets an outstanding 120Hz refresh rate performance. In addition to the 720 Adreno CPU, the Snapdragon processor contains an octa-core Kryo CPU, a single Arm Cortex X3 core, four cores of 2.8GHz, and three efficiency cores of 2GHz. All these cores unite to give a flagship performance in the AMOLED display of S23 with 425 ppi pixel density which is outstanding.
Gaming Compatibility: S23 is highly preferred for its smooth gaming performance. Graphic demands, along with the appropriate frame rates of 63fps, are all looked upon by S23. One can also go for simultaneous messaging and browsing without any disturbance. Even the lightweight of 5.93 ounces makes S23 make Galaxy S23 a desired lightweight gaming smartphone.
Battery Backup: S23 has got users back through ensured battery backup of up to 13 hours, powered by a 3900mAh battery. Although the predecessor of the S23, like the S23 Ultra and S23+, have rather got a much more powerful battery, S23 does its best to meet its audience's needs. It has rather defeated the popular OnePlus 9 Pro in the battery-life capability race with much more capable long-lasting strength.
Storage: Ample amount of storage is always desired by current-generation users. S23 is gifted with 8 GB of RAM and 128GB/256GB/512GB available storage models. Users won't be facing any storage-filled notifications easily. Therefore, none of their work tasks will be hindered at any point.
Camera: The camera at S23 is stacked at the back and protrudes, while the selfie camera on the front is present just as a black dot, giving an expensive look. The main back camera is 50MP with f/18, while the telephoto camera and ultra-wide camera at the back are 10MP and 12MP, respectively. At last, Galaxy S23 2023 launch has tried to challenge Tesla's Pi Phone model itself, becoming an essential smartphone piece in the market.
Drawbacks in The Functioning of Galaxy S23
Even though S23 has gathered huge attention among its whole series, still it has got several loopholes that question its lagging features. Some of them have been discussed below.
Samsung Galaxy S23 has got battery power only up to 3900mAh, while its predecessors, like S23+ and S23 Ultra, have got 4,700mAh and 5,000mAh the battery, respectively.
S23 lacks an Ultra-wideband connectivity that would have rather helped in providing precise GPS information.
There is no headphone jack available either at the bottom or above the S23 panel. Users need to rely on wireless connectivity.
The back camera, although of good 50 MP quality but is protruding; hence it is important for the user to keep it with utmost care. It can easily catch scratches.
Features Ratings of S23
The feature ratings in the given table below showcase the performance of S23 briefly. The ratings have been summed after having a close look at the feature reviews from Samsung's online store, PCMag, and CNET itself.
| | |
| --- | --- |
| Features | Rating |
| Camera | 4★ |
| Battery | 3★ |
| Storage | 4.6★ |
| Display | 4.2★ |
| Processor | 4.1★ |
| Price | 4★ |
Next, details are regarding the price and availability, which are saturated after close examination of many popular retailing websites like Amazon, BestBuy, eBay, and many more.
Price and Availability
The MSRP of the S23 model of Samsung Galaxy is around $799.99, whereas it is available at exciting prices at various other retailing websites like Amazon. Its price is quite appreciable, like the best price of the iPhone 12 available currently in the market. A brief description of various stores' prices and availability on S23 has been provided in the table below.
| | | |
| --- | --- | --- |
| Website | Price | Availability |
| Samsung.com | $799.99 | Yes |
| Amazon | $749.99 | Yes |
| eBay | N/A | N/A |
| BestBuy | $749.99 | Yes |
It is quite evident from the table above that only Amazon and BestBuy have $50 off offers for users who are yearning for S23. Other than that, second-hand or open box S23 is not available at eBay.
Shipping Details in The U.S.
Currently, in the market, only BestBuy has the S23 model in every expected color from Phantom Black to Lavender. U.S. inhabitants can save up to $425 if they trade in a similar device. With free shipping and a 3-month trial initially, one needs to provide essential shipping details, which may include an actual U.S. address, email ID, phone number, and some more details. Excitingly this S23 version has got fascinating features in a pocket-friendly way for users, even though Motorola Moto G Power (2022), a highly dreamt smartphone, has come with less impressive features and is available at an expensive price in the market.
Customer Reviews
Some listed customer reviews below will give an idea of the real performance of the Samsung Galaxy S23.
"Did not like how the phone camera handled colors, especially cool colors, e.g., the blue sky too saturated. The iPhone 14pro seemed to take more pleasing and defined pictures of red flowers compared to the Galaxy. Galaxy photos however had less ghosting and flaring compared to iphone when taking pictures of street lights at night. The phone also doesn't have much protection for the lenses; need a protective case with elevated lips to protect lenses." ~ AlanT
"Phone is great. Still learning how to use it. It has more features than I will ever use. Phone service depends on who you have and where you are, as always." ~ MyS10E
"Good phone, perhaps great, so far. I'm upgrading from an S10e so it's a huge difference. If you're upgrading from an S22, probably not so much. Great battery, is almost the perfect size (I prefer smaller phones), is super fast, and has no issues yet. The only qualm is the lack of micro SD card support but that was removed around the S21. I would like to have seen a 512GB model but that's just wishful thinking. This is the best small Android phone out there hands down. It's only ever so slightly longer than an S10e. Oh The camera is nice but it's not top-tier, the zoom is great though. So if the camera is a deal breaker, try it out in-store before you buy it." ~ Kevn
"So far so good. No dropped calls or connectivity issues like my older S20 did. Does not have adjustments for Bluetooth like the S20 or maybe I just haven't found them yet. I would recommend this to a friend." ~Casey
At last, readers are provided with a conclusive verdict which can help give some idea of whether to buy Samsung Galaxy S23 or not.
Our Verdict: Is It Worth Buying Samsung Galaxy S23?
Samsung S23 is currently reigning the Android race and has acquired the throne due to its effective performance. Whether it's the AMOLED display or Qualcomm Snapdragon 8 Gen 2 processor with 120Hz refreshing rate, there are least complaints to make against it. With a $749.99 price offered at various websites, S23 is currently the best-upgraded smartphone in the market.
Closing Thoughts
The article tried to review the Samsung Galaxy S23 series, one of the smartest and most powerful S23 models. It has got a future-proof smartphone aura with an outstanding display, awesome camera quality, battery life, storage capacity, and much more. This handsome Samsung gadget can withstand major competitive user demands from games to using heavy applications. Therefore we consider S23 a perfect-fit Android for new-generation users.
FAQ
Is Samsung Galaxy S23 out yet?

The release date of the Samsung Galaxy S23 is 17 February 2023. Its launch was done one week before the Samsung Galaxy S22 launch last year.
What is the big difference between S23 and S22 performance?

The S23 Samsung Galaxy version has improved in various areas, including the processor, storage, display, and camera quality, and has become the talk of the town this year, 2023.
Is Samsung Galaxy S23 a 5G phone?

Yes, S23, S23+, and S23 Ultra all support 5G connectivity for their users. It has also got Wi-fi 7 and Bluetooth 5.3 connectivity.
Is the S23 a worthy smartphone to invest in?

Yes, S23 is a capable smartphone with a premium display design and top-notch quality. It has got evolved according to the extending current-generation needs and fills every demand of a fast processor to ample storage.
What is so special about Samsung Galaxy S23?

Samsung Galaxy has got a 50MP back camera with up to 128GB of storage capacity; meanwhile, with an AMOLED display, users can enjoy running extensive applications at a refresh rate of 120Hz, supported by 13-hours battery life.
---