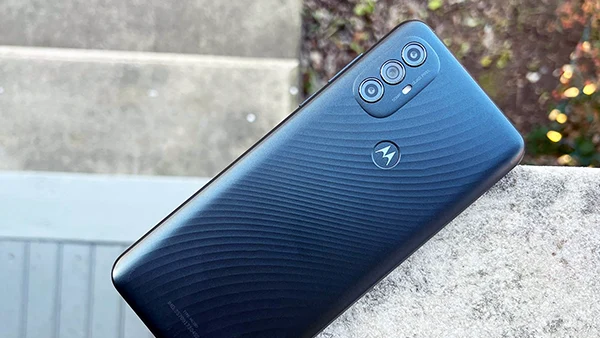 Are you expecting a budget-friendly smartphone in the market with decent battery life, great refresh rate, and appreciable resolution and display? Well, Motorola Moto G Power (2022) is that surprise for you. So, if you really want to get a really solid performance smartphone, you have to give Moto G Power (2022) a try. Instead of buying an iPhone, give other devices a chance, and explore the high-quality models in the market.
We have reviewed this light-budget smartphone through various means, including the best features, drawbacks, comparison with same budget models, price and availability, and customer review. Let's find out if the Moto G Power is worth more than its price. Without any further ado, let's begin the discussion.
Key Takeaway: Motorola Moto G Power (2022) is a budget-friendly mediocre smartphone with appreciable processing, speakers, and image/video quality. With the new processor, MediaTek Helio G37 chipset, the refresh rate of 90 Hz is quite impressive. You will barely face issues with this ample storage model.
Specs of Motorola Moto G Power (2022)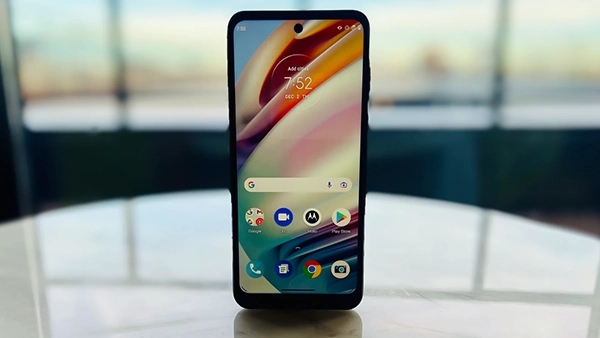 It would be convenient to gather Motorola Moto G hardware specs in the beginning of this discussion.
| | |
| --- | --- |
| Features | Specification |
| Brand | Motorola |
| Model Name | Moto G Power |
| Display | 6.5-inch, 1600 x 720 pixels |
| Operating System | Android 11 |
| Refreshing Rate | 90Hz |
| Processor | Octa-core (4×2.0 GHz Kryo 260 Gold + 4×1.8 GHz Kryo 260 Silver) |
| Battery | 5,000mAh battery, 10 Watt charging |
| Storage | 4 GB RAM, 64GB-128GB storage up to 512 expandable storage |
| Headphone Jack | Yes |
| Fingerprint Sensor | Yes |
| Price | $139.99 |
After learning the various hardware configurations it would be interesting to know about the fascinating features of Motorola Moto G Power (2022).
Interesting Features of Motorola Moto G Power (2022)
Being the best affordable model, Moto G Power is a competitive model in the market too. Here is a list of features that are fascinating about it.
Display, Construct, and Design
A Moto G Power has an easy gripping dimensions configuration of 6.6 x 3.0 x 0.4 inches with a convenient weight of 7.2 ounces. This model is highly appreciated for both its price and black matte finish look, which looks awesome to grab in the hands. The headphone jack is placed on the top edge, while on the bottom edge, you can find a USB-C charging slot with speakers beside it. The volume and power control button is on the right edge; therefore, everything is placed finely in the right place for easy access.
An awesome display and perfect construction bring a tempting design worth an audience-selling product. Motorola Moto G 2022 has a convincing display with a fingerprint sensor on the back and strengthened panel support.
Battery Power
The Moto G promises to give a battery backup of up to three days, which is one of the highest battery life possible. This competitive battery is of 5,000mAh power, and it recharges at a comparatively lower speed at 10W than other models of the same price in the market. This smartphone budget-friendly model does offer a good battery life, therefore, doesn't trouble you with battery issues.
Resolution and Refresh Rate
This Moto G screen comes with a rather big display screen of 6.5 inches with framed black borders. The resolution of 1600×720 with 270 pixels is rather not a tempting factor leading to a bad viewing experience. It has got a great brightness level and lacks a little color but would suffice the user's need for watching movies and YouTube videos. The display has got a refreshing rate of 90Hz which rather gives a smooth experience while switching to tabs or scrolling from one video to another.
Speakers
As told earlier, speakers are present on the bottom edge of the Moto G and are effectively loud, but they don't stand to the customer's need for effective speaker quality. Somehow the speaker's strength doesn't match the effective out-loud experience which was once brought by Motorola in the year 2020.
Storage
With a brand new MediaTek Helio G37 chipset, Moto G comes with awesome storage space quality in a budget-friendly option. You get up to 64GB of storage with 4GB of RAM which is quite decent. A 128 variant Moto G model is also available in the market with up to $250 price. You will surely not face storage issues in this model.
Processing
Motorola Moto G (2022) is gifted with a new processor MediaTek Helio G37 that does its best stable processing with an awesome display speed of 90Hz. This budget-friendly Motorola model outperforms its predecessor but is still a lower-level processor but the latest in providing the best storage space from 64GB to 128 GB. Disappointingly, this model does not have a great experience in its software field due to the Android 11 operating system therefore least updates in a year are to be found.
Camera
The Motorola G Power has got a main camera with a 50-megapixel and an 8-megapixel selfie camera. The camera quality is decent, which gives a brighter picture of 12.5-megapixel. In this budget-friendly Motorola model, you also get a 2-megapixel macro and depth camera that assists in providing images at various angles.
Price
As said earlier, Motorola Moto G (2022) is a highly budget-friendly model with only a $200 price. Under this budget, users get every major feature intact in their smartphone, from image quality to processing and fingerprint unlocking systems. The decent storage and speaker quality turn this smartphone into one of the most tempting technologies in the smartphone market.
Drawbacks of Motorola Moto G Power (2022)
The listed drawbacks ahead showcase some of the loopholes in the latest Motorola model, which is trying to make its presence in the market.
The new processor MediaTek Helio G37 doesn't come with many promises because it's relatively slow in its performance.
The speaker quality has quite degraded from the last models; there are only two speakers intact on the lower edge of Moto G. Motorola came with the best loudspeakers in the year 2020, and they rarely make any presence in the current Motorola models.
The display quality of the Moto G has also quite degraded. In the past, Motorola has given HD quality in 1080p resolution, but this model doesn't have noticeable pixelation in 720p.
This Motorola G Power model is restricted to only black color and has a plastic-based unattractive back to the display.
Pros and Cons
The coming table gives a brief on the strengths and weaknesses of the Motorola G Power model.
Descent display of 6.5 inches
New Processor: MediaTek Helio G37
The high refresh rate of 90Hz
Battery backup of up to 3 days
Decent 4GB RAM with ample 64GB ROM
Restricted color option
Slow processor
Speakers not much upgraded
Display quality is not effective as Motorola 2020 model
Price and Availability
As per the market scaling, the Motorola Moto G (2022) is available at varying prices from $200 to $209 with a 64GB ROM-containing model and $249 for 128GB 4GB RAM.
In some retail shops like Walmart, you get the best deal with free shipping in two days. While "Victra" is also one of the authorized retailers which also provides free 2-day shipping with free express pickup through the store you choose.
Comparison With Other Same-Budget Smartphone Models
You must be looking for other impressive same-budget smartphone models and competitors to Moto G Power. Well, below is an array of products that are reviewed in competition with the Motorola G model.
Samsung Galaxy A32 5G is a future-proof, impressively designed budget phone. It has capable cameras and effective software upgrading policy.
OnePlus Nord N200 5G is the best connectivity budget-friendly smartphone with a powerful processor. The impressive part is the excellent 5G connectivity in it.
OnePlus NordN100 is a less expensive model where you can save up to $75 with quite the same feature from storage to display. While you get the Android 10.0 operating system.
Motorola Moto G Stylus 2021, being budget-friendly, is not necessarily a big fit for users who require a decent display, upgrading software, and an excellent camera to capture aesthetics.
Above were some of the competing smartphones in the budget-friendly category near Moto G Power's (2022) price of $200.
Our Verdict: Should You Buy It?
You should consider Motorola G Power (2022) only when restricted by a budget. This smartphone has decent features, from storage capabilities to a nice display. However, if you desire an updated Android version with good image and video quality, consider other options in the market, like OnePlus Nord N200.
The applauding feature of this smartphone is its refreshing rate, resolution configuration, and 3-day battery power. If the above three features fill your smartphone needs, consider buying Moto G Power(2022).
Closing Thoughts
The article brought a brief discussion on the ground performance of Moto G Power(2022) and also listed some of its competitors. This smartphone had some fascinating features and some drawbacks too, which are listed in the article carefully to help users know if Motorola Power G is worth its value.
FAQ
How long does Motorola Moto G Power estimate to last?

With a 5,000mAh battery, the Motorola Moto G 2022 is estimated to have a battery backup of up to 38 hours.
Does Motorola Moto G Power take good pictures?

Yes, the Motorola G Power model is known to take decent pictures due to its 12.5mP picture-capturing capability.
Is Moto Power waterproof?

No, Moto G Power is water-resistant but not waterproof so accidental water drops could lead to functional errors in it.
Does Motorola Power G have a powerless charging?

No, Motorola Power G doesn't have a powerless charging, but rather a IOW powered charger.
hich is better, Moto or Redmi?

Motorola phones are quite better than Redmi due to their excellent built quality, fast refreshing rate, pleasing battery life, therefore, excellent overall performance.
---