| | |
| --- | --- |
| Product Image | |
| Product Name | Samsung Galaxy A51 |
| Price | |
| Available Colors | Black |
| Review Rating | |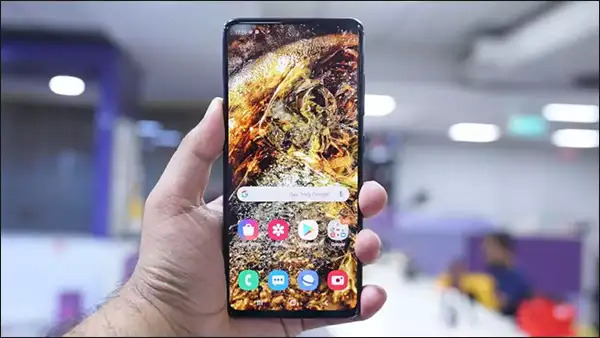 Samsung Galaxy smartphones are vastly appreciated in the market for their outstanding processing power, impressive build, eye-pleasing display, and decent storage. Its smartphones are evolving with every new launch, and so is its Samsung Galaxy A51, which has come after its classic A50 model.
The smartphone is speculated to provide the best image quality with worthy refreshing power but with the Android 10 operating system. This smartphone's major change is its sleek design and tempting exterior, pleasing display, and smart unlocking features. Nevertheless, there are various competitive smartphones in the market, like Blackberry Key 3 5G.
In this article, we will be reviewing the newest Samsung smartphone. We will speculate, through specs and features, whether it is worth as much as its price. Let's begin by knowing the features configuration present in a tabular format.
Specification Details of Samsung Galaxy A51
While unboxing Samsung Galaxy A 51, you get an earphone, adapter, USB cable, pin, manual, and the smartphone itself. This smart gadget has a dual sim standby and many more interesting features, which are pinned in the table below.
Features
Specifications
Brand
Samsung
Model
Samsung Galaxy A51
Display
6.4 inches, AMOLED Infinity, 2400×1080 pixels
Operating System
Android 10.0
RAM
4GB
ROM
128GB(expandable 512GB)
Camera
Selfie Camera: 32MP
Rear Facing Camera: 48MP (F1.8)+12MP (F2.2)+5MP(F2.2)+5MP(F2.4)
Processor
Exynos 9611 octa-core
Battery
4000mAh lithium-ion battery
Price
$329
This Samsung Galaxy is desired by the masses due to three primary reasons: Battery power, display, and fingerprint sensor.
Interesting Features of Samsung Galaxy A51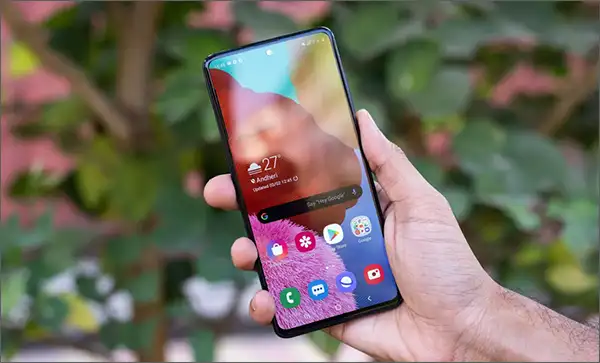 The tempting prism-crush design of this Samsung Galaxy is appreciated massively in the market. This is also the primary reason why the Galaxy A51 has sold out hugely after its origin.
Display
The Samsung A51 model with 6.4 inches has highly impressed its audience with its prismatic finish. Being lightweight at 6.06 ounces, this model is convenient to be carried along with no major issues. Its configuration is 6.24 by 2.90 by 0.31 inches, easy to be grabbed by hands, whereas the handsome AMOLED display is also creating news in the market headlines. The resolution of this epic smartphone is around 2400×1800, with an amazing pixel density of 405 ppi leading to an awesome pixelated experience meanwhile, the colors are also vivid and warm, attracting a huge crowd to fall for its beauty.
Battery
The other most desired feature in a smartphone is a capable long-lasting battery life that stays as a long-time companion. Well, you won't hear many complaints about the battery capacity of the Galaxy A51, thanks to its 4000mAh Lithium-ion battery that can last for a day.
It is noted to work more than 11 hours while HD streaming with WiFi connected, thus trying its best to support the user's needs. Comparatively, with a less price, Motorola Power G is known to support more battery life with up to three days of battery-life support. Isn't this amazing? Also, Samsung has provided a 15W battery charger, which is a major loophole in their service because the same powered charger is provided in cheap Samsung models too. Interestingly, you can always alter the battery settings for fast charging.
Processor
The Exynos 9611 octa-core processor in Samsung A51 is highly respected for its applauding processing power, although the operating system it still supports is Android 10.0. Even though the processor is mighty able to hold big processing stuff, the OS still won't let this smart device get upgraded easily, leading you to succumb to the least upgraded operating system version. It has got 347 (single-core) and 1,340 (multi-core), which assist in the wonderful performance of Samsung's A51 model processors performance.
Camera
Samsung won't let you complain about any camera pixel issues in the Samsung A51 model. In order to get an eye-pleasing look for the display and construction of this model, Samsung has only given a single hole on the front display for its front camera. On the top left corner, you get a rectangular part all dedicated to the rear camera with a 48MP wide-angle lens, a 12MP ultrawide lens, a 5MP depth lens, and another 5MP macro lens. Its camera quality is similar to Vivo V20 SE.
In addition to the sturdy design, Samsung A51 also gives you a pleasant camera quality to enjoy the images and videos that you capture. With good light scenarios, the camera provides you the crispy images to suffice your selfie and videography hunger.
Storage
In order to accommodate all your storage needs, Samsung A51 has gifted users with an ample amount of storage. You get 4GB of RAM and 128GB of ROM. Surprisingly, you can also stretch your storage needs to an additional 512GB storage. With an expensive price of nearly $250, Samsung won't let you grieve any storage issues in the Samsung Galaxy 51 model. Therefore you get huge space to let your dozens of storage needs get fulfilled.
Price
Users do not expect such an exorbitant price for a processor that has been running the same dozen old models with a battery backup that is not competitive and fast charging. Even the operating system is not the part to gauge for due to the least updates issue. If you are willing to compromise $250 for the AMOLED display, apt pixel density, amazing camera, and fingerprint sensor, then Samsung A51 is the smartphone model for you.
Learning the various features of Samsung A51 was helpful in getting its performance track of it.
Various Drawbacks in The Samsung A51 Model
The Samsung A51 Model is highly appreciated for its pleasing display, but many loopholes in its real performance have accounted for this model as "moderately inefficient." Let's find out all those reasons and find the crux of the issue.
Exynos 9611 octa-core is not a well-performing processor and has been used for decades. Within the new enhanced model, users expect more powerful and fast-running processors. This Samsung model cannot be expensive just the display reasons but should have a highly-developed processor also.
The Lithium-ion battery with 4000mAh should have been more powerful, with a battery charger more enhanced and developed with this model.
This smartphone is costly and, therefore, can be highly affordable for the masses even if its features are very attractive to them.
The fingerprint sensor in this model is incapable of scanning the user's ID within seconds.
With an old operating system of Android 10.0, you cannot experience mass upgradation with time, and this leads to the underwhelming performance of the highly expensive smartphone.
Price and Availability of Samsung Galaxy A51 Model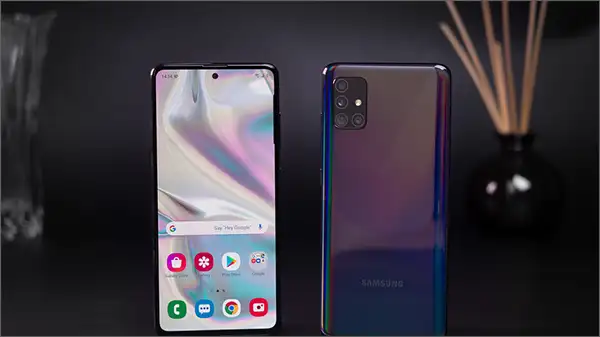 The Samsung Galaxy's current price is around $250, which was earlier around $399 during its launch year 2020. The reason for its exorbitant price is many, for example, beginning with the AMOLED display with 512 GB ample storage, or the powerful processor with high pixel rate, or its highly pleasing image quality.
Comparatively, its performance is disappointingly low then the various competitors like Moto G, which gives an outstanding field performance in every aspect, even though the price of the latter model is $50 less. You might stumble to find this model in online retailing shops like Amazon, but you can look to other options like BestBuy or Walmart or wait for the stocks to get refilled.
Pros and Rating Chart
The table below illustrates the various sturdy features of the Samsung A51 with ratings to scale them.
| | |
| --- | --- |
| Pros | Ratings |
| AMOLED display, 6.4 inches | 5★ |
| Powerful Exynos 9611 octa-core Processor | 3.5★ |
| Great Camera quality with a 32MP selfie camera and 48MP back camera | 4.5★ |
| 4,000mAh battery, last till one day | 3★ |
| Fast face-unlocking feature | 5★ |
| The fingerprint sensor on the front | 3.3★ |
| Four colors available: | 5★ |
After viewing the ratings and pros chart, it would be interesting to get an idea of the customer's experience through the listed credible reviews below.
Customer Reviews on Samsung A51
The customer's reviews below are pivotal to knowing the real on-ground performance of Samsung 51.
"Awesome Camera, Awesome Phone. First of all, the quality of the display and camera is just awesome. The smartphone is very light in weight. The in-display fingerprint is awesome. I took the Prism Crush Blue 6GB 128 GB variant. I reviewed my smartphone after 48 days of usage." ~ Swadeep Ghosh
"As aspected, Samsung has provided great products at this price range with great features. As per the fingerprint reader, it is a little bit slow, but not that noticeable in my case, as face unlock features work much faster. So I hardly have to wait. The camera is also good, but I am not an expert. We can take good pics and videos with this one." ~spshaggy007
"I went and purchased this phone, and I do not regret it at all. Honestly, with phones like this, there may never be a need to buy flagships again. It does only have 4 GB RAM, and it can be noticeable, especially with the apps I pack and "multitasking" . I do being a full-time student with a small business." ~Anonymous
"I bought this phone for my mom last week when her old Motorola suddenly stopped working. She did not need too many functions but liked to take pictures, so I picked up this phone. I was a bit hesitant to begin with since there's only 1 five-star review at the time, but I'm glad I decided to take the risk. The phone is very slim, classy in appearance, and easy to set up and use. Also, the current sale price, accompanied by 128GB, is phenomenal. Overall, my mom loves her new phone." ~Lily
"Great mid range phone from Samsung. Looks and feels premium. Has all the essential features without the unnecessary gimmicks of flagship models. Love the plastic chassis, as glass adds fragility and weight with no real benefit, and I'm using a case anyways. The headphone jack is a win. OneUI looks great."~ kd4nuh
Our Verdict: Is Samsung Galaxy A51 Worth Its Value?
The price of this Samsung smartphone is quite expensive; meanwhile, it doesn't actually have a strong processor that can be trusted for the long run, nor does it contain an appreciable operating system. Users who fall prey to display & beauty and wanna spend majorly on aesthetics and just for good camera image support can give this model a try.
This is a middle-ranging smartphone on the basis of features, and none of the features except for the storage, display, and camera quality is upgraded or appreciable.
Closing Thoughts
The Samsung Galaxy A51 model has been reviewed through various means like specification table, pros, ratings, drawbacks, and a conclusion through our verdict. We tried to bring a critical discussion and for the best use of an audience who needs credible reviews before switching their smartphone to the newest Samsung Galaxy.
FAQ
Is Samsung A51 worth buying?

Yes, Samsung A51 is a worthwhile smartphone to choose if the user's need revolves around a handsome display, at least one-day battery support, various color options, pleasing camera quality, and decent storage.
How old is the Samsung A51?

The Galaxy A51 was launched in December 2019 with Galaxy A71. In later years, Samsung also released the 5G variant.
Is Samsung Galaxy A51 4G or 5G?

Samsung A51 is a 4G model whereas the Samsung A51 5G is a 5G unit.
Does Samsung A51 have a good camera?

Yes, the Galaxy A51 is known to provide a crispy clear picture through both its selfie and back camera.