You are trying to send a message to someone from your iPhone, but are unable to do so. Many iPhone users have complained about this issue but Apple has not provided any certain easy guide to figure it out.
There could be a number of reasons such as issues with the iMessage app, some setting-related issues, or whatever it may be, you need to resolve it.
Today, when we all love to text someone all the time and totally rely on messaging services, What will happen when text messaging will get stuck? Now, you must be wondering how to fix the issue. Well! We have come up with some ultimate solutions to fix the issue.
Let's proceed with 6 simple steps to get rid of this iMessage stuck on sending issues.
No matter what causes iMessage stuck sending, we can solve it with the following methods in order.
How to Fix iMessage Not Working Issues
Before taking any action, we first need to make sure iMessage is on, go to settings, choose Messages, and make sure iMessage is open. Or you can also try to restart your iPhone to see if it works. Then you can try to solve the issues as below.
Fix 1. Check Network Connection
The most common reason for not being able to send messages is network connection problems. For this situation, we first need to check the network connection first. Check whether the iPhone is connected to cellular data or Wi-Fi normally. You can open any browser or app to see how it works.
If it's a network connection problem, restart the router, or switch to another network connection. You can turn on Airport mode and turn it off again to see if the network connection is better, or you can also reset network settings on your iPhone to see if the network connection comes back to normal. Below are the steps on how to reset network settings.
Step 1: Open the Settings app, and choose the General option.
Step 2: Tap the Reset button.
Step 3: Tap Reset Network Settings.
Fix 2. Use Joyoshare UltFix iOS System Recovery tool
If iPhone not sending iMessages is related to the latest iOS 16 upgrade, then maybe you can try Joyoshare UltFix iOS System Recovery software. Joyoshare UltFix is a professional iOS recovery tool that can recognize and fix more than 150 iOS system issues, such as iMessage stuck on sending, iPhone stuck on a black screen, stuck on recovery mode, or others.
Actually, not only iPhone, this software can solve iPad, and iPod touch as well. You can use this software on Windows and Mac, it supports all iOS versions, even the latest iOS 16, and supports iPhone 14 as well.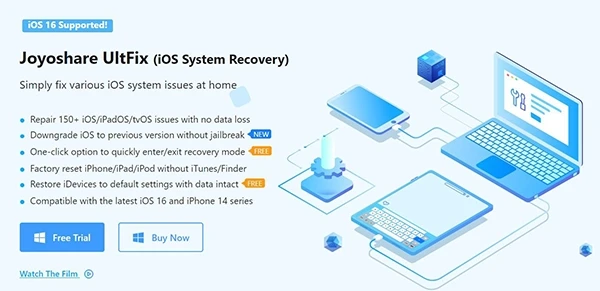 There are 2 modes available to help you fix iOS issues, which are Standard mode and Advanced mode. The standard mode can fix all the common iOS issues like iMessage stuck on sending or more. The advanced mode can fix the iPhone when you forgot the iPhone passcode.
Moreover, it can help you downgrade the iOS version to the previous version without jailbreak. And offers one click to enter or exit recovery mode for free. By the way, there are Black Friday & Cyber Monday promotion deals on Joyoshare website, you can check if you are interested. Back to the topic, below are the steps of using Joyoshare UltFix to fix iMessage stuck on sending.
Step 1: Launch it on your PC and connect your iPhone to the PC. On the homepage of Joyoshare UltFix, choose the iOS System Repair option, and click the Start button to begin the repair process.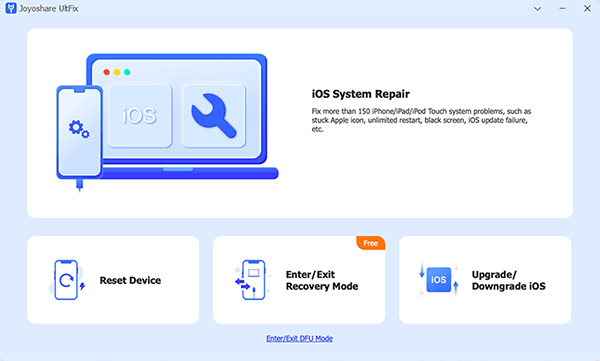 Step 2: Put the iPhone in DFU/Recovery mode, and choose Standard Mode to proceed.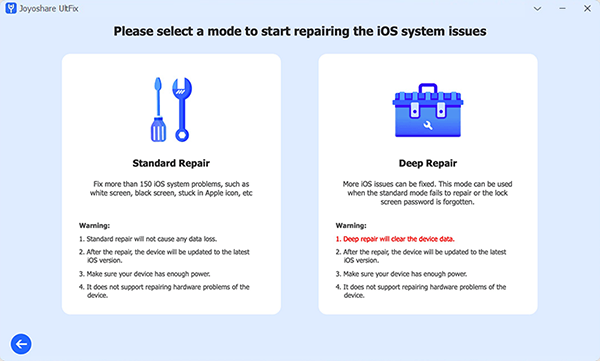 Step 3: Then Joyoshare will detect your iPhone, and recognize your iPhone model information. Check if the information is correct, then click the Download button to download the firmware package accordingly.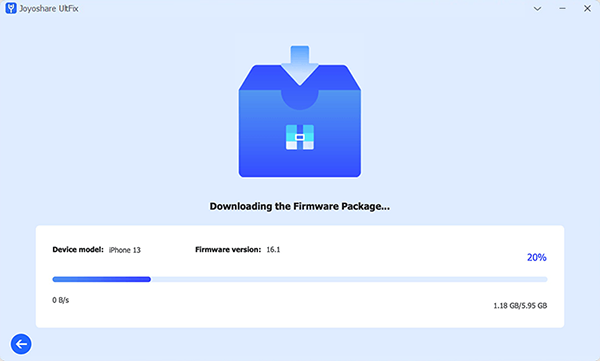 Step 4: At the last, Click the Start Standard Repair button to fix the iMessage stuck on sending issue. After a few minutes, you will find that your iMessage can work like before.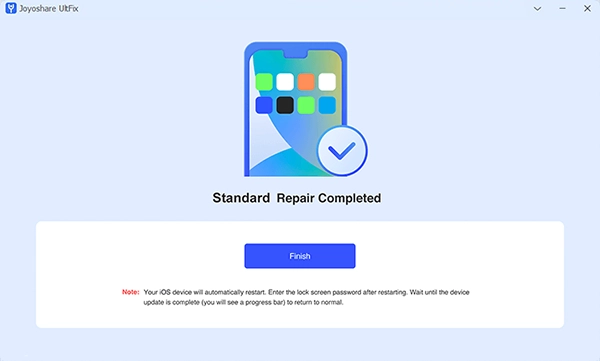 Fix 3. Update carrier settings on iPhone
If you want to communicate successfully using the iMessage platform and improve your internet connection, you must improve your carrier settings.
Updating carrier settings is one way to improve. You can use the steps below to update your carrier settings.
Step 1: Connect the iPhone to a network.
Step 2: Open Settings and click General.
Step 3: Click About and select your carrier to start the update if it is available.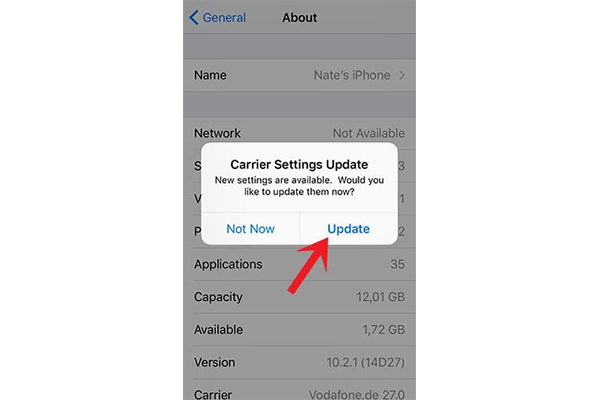 Fix 4. Turn on MMS Messaging
It's worth noting that iMessage can only send and receive messages to other iOS devices with an Apple ID. You can only send text messages if the recipient isn't using an Apple device, or if they're not signed in to iMessage.
Assuming iMessage is stuck in send mode, you might as well turn on MMS Messaging for a better connection. Turning on MMS Messaging might also be a good solution.
Step 1: Go to Settings
Step 2: Choose Messages
Step 3: Scroll down, and you will find the MMS Messaging option, turn on it.
Fix 5. Update iOS version
Sometimes an outdated iOS system can make the app or device get stuck and it might not work well with the latest ones. And updating the iOS system can sometimes fix bugs, so in order to solve the problem of iMessage stuck in send mode, updating the iOS version is also one of the solutions. Just in case, you'd better back up your data on iTunes or iCloud before doing this. The following are the specific steps to update the iOS version.
Step 1: Make sure the network connection is working
Step 2: Go to the Settings app, check the General option, and click Software Update.
Step 3: Click Download and Install, then follow the guide.
Fix 6. Restore iPhone
Restoring the iPhone is the last solution to solve the iPhone stuck on sending, but we do not highly recommend it. In fact, not only is the iPhone not sending iMessages but restoring the iPhone can fix most iPhone issues like the iPhone being stuck on a black screen or other iOS issues.
But be careful that this solution will erase all of your iPhone data, so make sure you already backup your iPhone data on iTunes or iCloud already. Below are the steps to restore an iPhone for your reference.
Step 1: Connect iPhone to a computer, and run iTunes on the computer.
Step 2: On the iTunes homepage, click the iPhone icon button on the top left.
Step 3: Click the Summary button, then choose the Restore iPhone button, and confirm your choice.
Conclusion
Is iMessage telling you that your text hasn't been sent? I believe that after reading this article, you will no longer panic about this problem and can quickly solve this problem. Among the many solutions, ensuring that your mobile phone network connection is normal is our first step.
Secondly, if the network connection is normal and iMessage stuck on sending appears suddenly recently, it is very likely that the system software causes this issue, then Joyoshare UltFix iOS System Recovery tool is a good choice for you. You can download it for free on its official website and experience its trial version.
---