Spotlight
Pokémon Go can be played on both Android and iOS.
Within 2 days of its launch, Pokémon Go was downloaded by 5% of Android users in the US.
Incidents about players stumbling on the streets or getting in trouble with the police for weird behavior, does it ring the bell? Well, even if it doesn't, it might sound familiar at least. Although we are past the controversies of Pokémon Go, it still leaves players with the problem of failing to detect location.
Players are experiencing error code 12 where the message "Pokémon Go failed to detect location" appears. If you are here, troubled by the same error, we have got you covered.
While there might be plenty of sites, including Niantic's own, that hold the methods or solutions for this error, we have some easy tips that will help you in resolving the issue quickly.
Why does Pokémon Go Location Detection Error Occur?
Imagine playing your game peacefully, and just when you are about to catch your favorite Pokémon, an error message pops up! How frustrating that would be, right?
"Location detection error in Pokémon Go" is what the error reads. But why does it happen? Let's get some history checked.
Till the start of 2017, location spoofing was often done by Pokemon Go players successfully without getting detected. It was possible with the help of spoofing applications, as they won't inform the system or any of the applications about location mocking.
Sitting in the home without moving an inch, and you get to catch all the Pokémon you want to. What else would a player ask for? However, it doesn't seem to happen anymore. After the developers of Pokémon Go initiated their partnership with Google in March 2017, android users with version 4.4 or later would get detected if they tried to mock their location. The error occurs if the players try to alter their GPS location.
We are going to list some possible reasons for why the location detection error occurs:
Mock location option is enabled.
You are using an old version of Pokémon Go.
The Find My Device feature is enabled (on iPhone).
Inconvenience in receiving GPS signals.
GPS joystick is unable to detect location.
These are some of the reasons which can be causing the error. So, we have got some easy steps for you to follow and get this issue over with!
Step-by-Step Guide for Pokémon Go Error 12
Can't wait to get back on track and catch your favorite Pokémon? Not to worry because we have got some easy tips for both Android and iOS users on how to solve the "Pokémon Go failed to detect location 11" error. So without hampering the flow, let's get started!
For Android
Restart or Reboot your device
Apps crashing on an Android device is quite common. The first and foremost basic way to solve most of the problems is by restarting or rebooting the device, and luckily, it often works! While the method might look very common, it does prove to be efficient at times. As all the background services and apps get refreshed, any errors or malfunctioning will most likely get cleared if it is minor. The steps for the process are as follows:
Long press the power button of your device and tap on reboot or restart.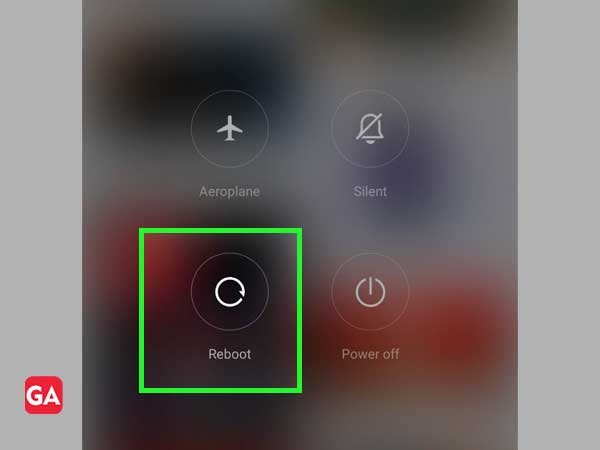 After the restart is done, enable your GPS service and launch the app again.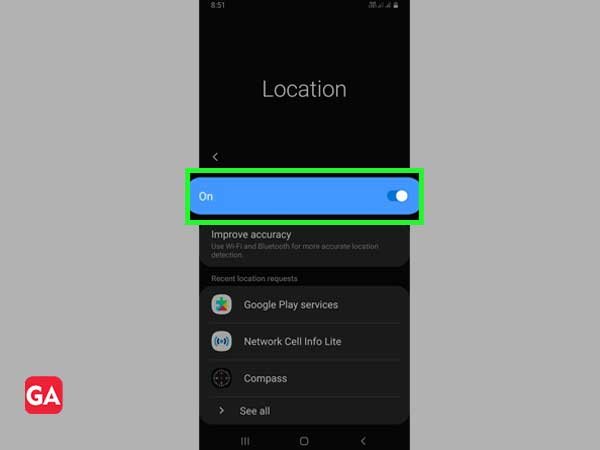 Log out and log in to Pokémon Go Again
If you have followed the first step but still couldn't manage to get your issue resolved, then you can try to log in and log out of the app again. This means that there is a possibility of an error in your account itself. Here are the steps for the method:
Start Pokémon Go and press the Poke ball icon.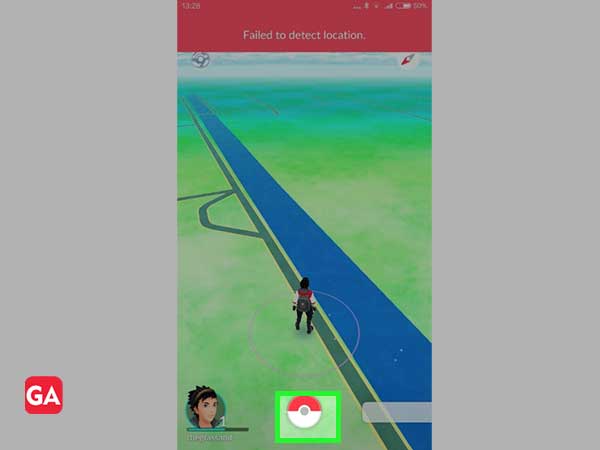 Go to Settings and Sign out.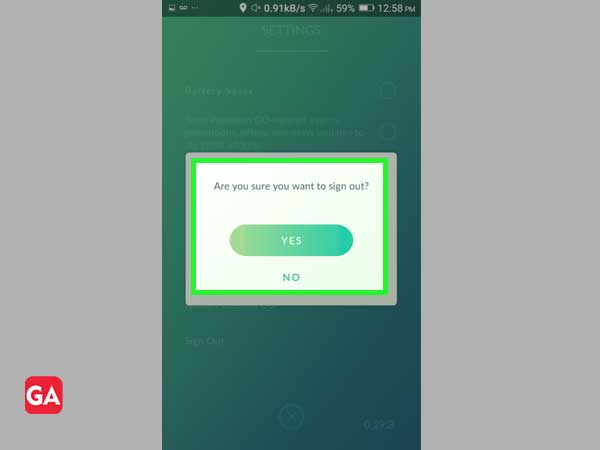 After signing out, close the app.
Then restart the app and log in to your account.
Enable Location Services
Even though this method might sound obvious, sometimes we tend to forget that some apps need our location permissions, in order to run smoothly. So, you must check and make sure that your location is turned on. Here are the steps for this method:
Go to Settings and search Location.
Then tap on Location mode and set the option to High Accuracy.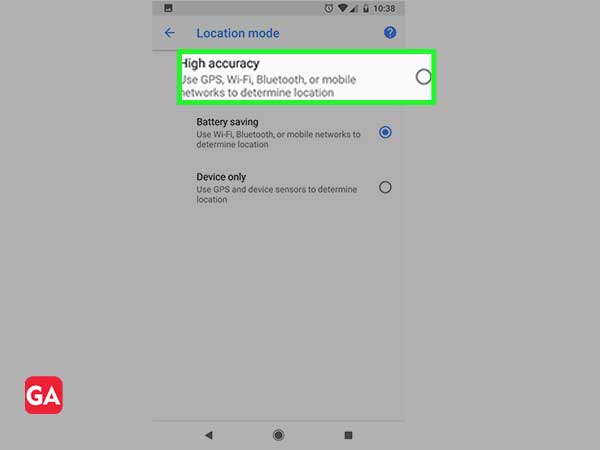 In Developer options, Enable Mock Locations
It may not seem important to some, but keeping the mocking device enabled on android devices can come in pretty handy sometimes. This can be done very easily. Follow the steps below for the procedure:
Search the Build number on your device. It is usually given under About Phone in Settings. Then tap on Developer options.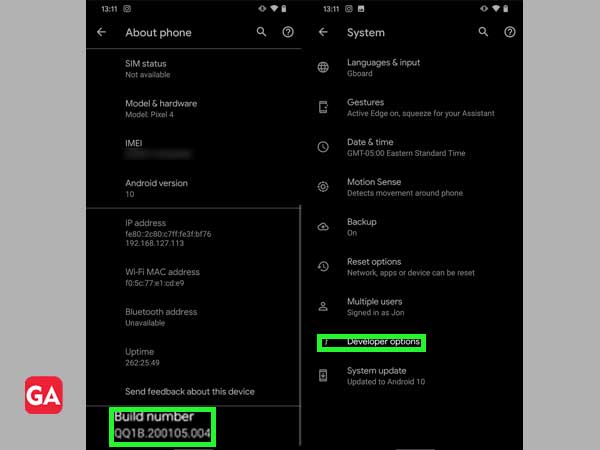 Then enable the Allow mock location option.
After that, now try to play Pokémon Go and see if the error has been resolved.
Reset Pokémon Go Data
If the methods that we have provided so far didn't work for you, we still have a last resort for you. Although we hope you get your issue resolved asap, you can still follow the tried and tested method. Here are the steps for the method:
Go to Settings and open Storage.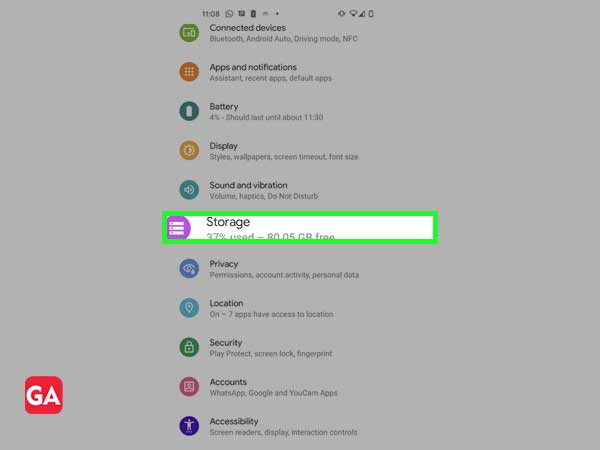 Then look for Pokémon Go and tap on clear storage.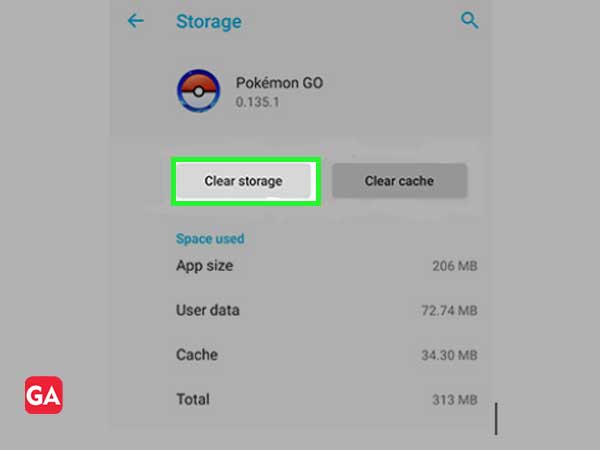 Now, with the help of the methods given above, you will be able to solve the location detection error in the Pokémon Go issue for Android users.
For iOS
We know iPhone/iPad users have it tough when it comes to third-party apps. But, unlike most of the pages, we got the solutions for you as well!
Update your iOS version
There are many people who feel lazy enough to update their iPhone or iPad to the latest software version. However, this can be a good reason for your device to experience GPS issues. This also happens when you are in low power mode. Here are easy steps for you to understand the method better:
Open Settings and go to Battery.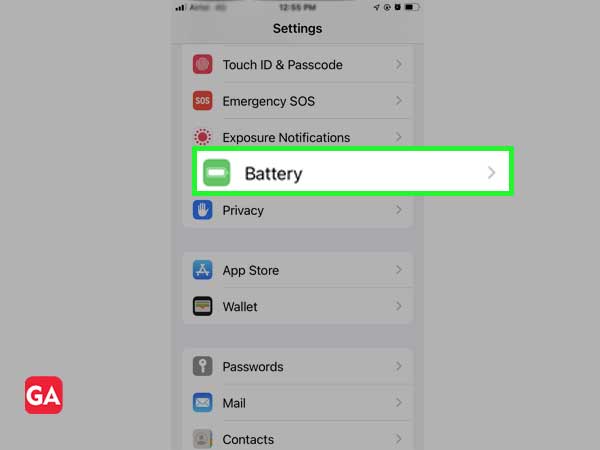 Make sure that your low power mode is disabled.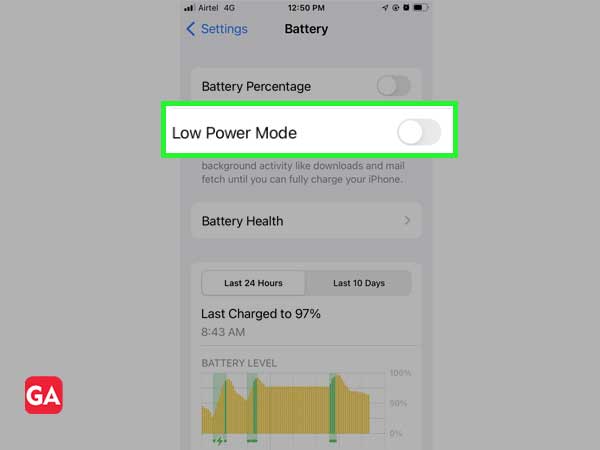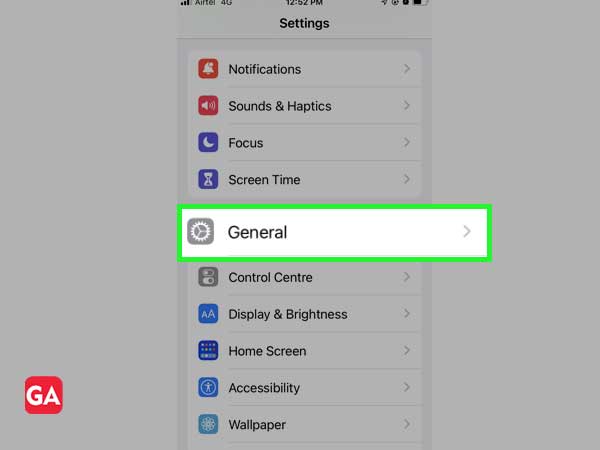 Then select Software update and make sure that your iOS version is up-to-date.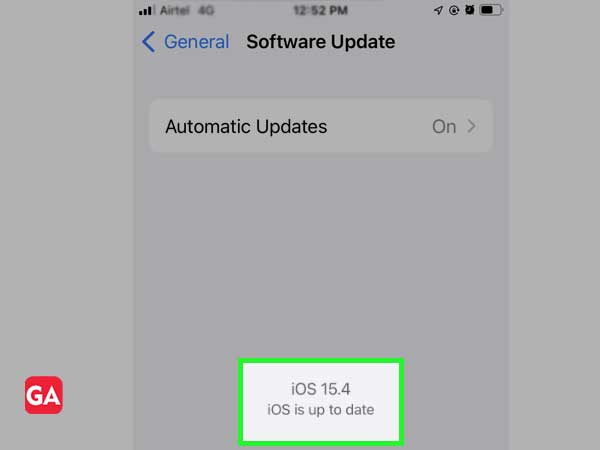 Restart your device and reinstall Pokémon Go
Sometimes giving a restart to your device helps in resolving many issues. Similarly, you can try out this method and reinstall the app to get rid of possible bugs in the background. The steps for the method are as follows:
Long press on the app's icon and uninstall Pokémon Go from your device.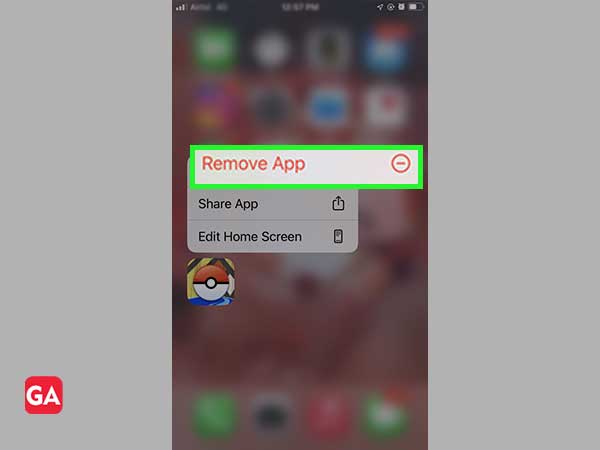 Long press the lock button and slide the bar.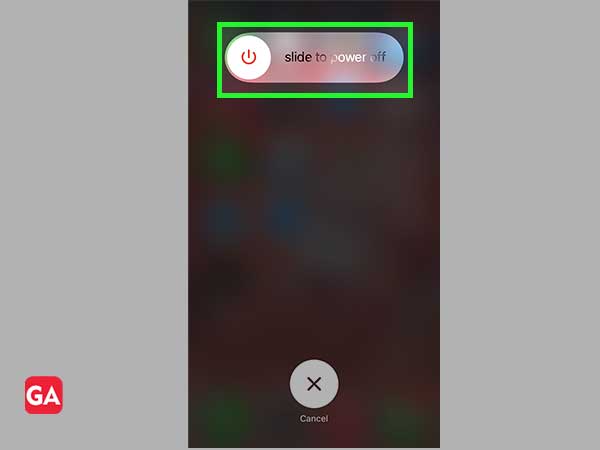 After the device switches on, reinstall Pokémon Go from the App store.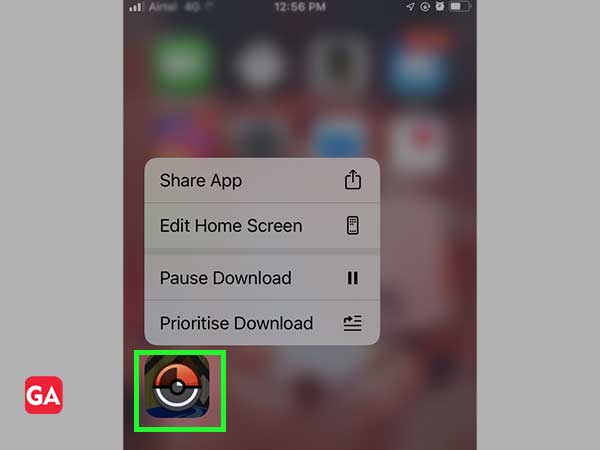 Now you can try to relaunch the app, and it should be good to go.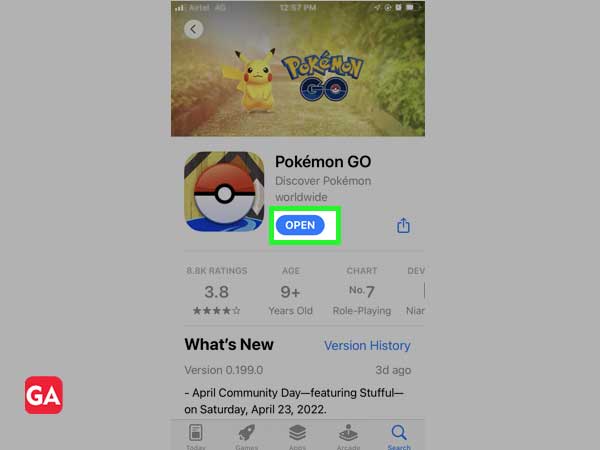 Install the Geo-Spoofing Tool
Just like for android, iToolab AnyGo is a location spoofing tool for iOS users using which you can spoof your location on Pokemon Go. If you are an iPhone or iPad user, facing the same issue, then continue reading as we provide you with the easiest steps.
Install and start iToolab AnyGo app on your desktop and connect it with your device using a lightning cable. Then press start.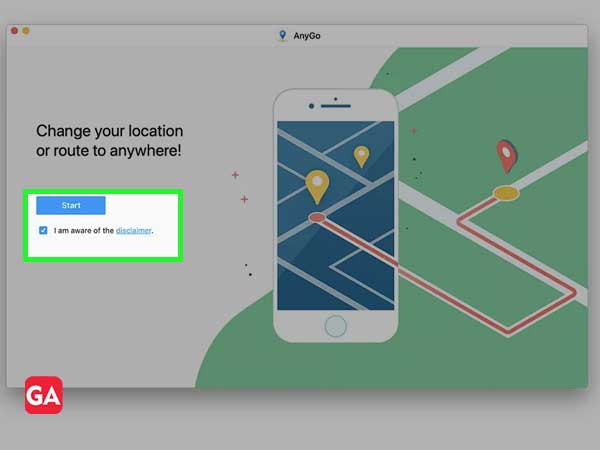 Then enter a location in the search bar given on top, as shown in the picture below.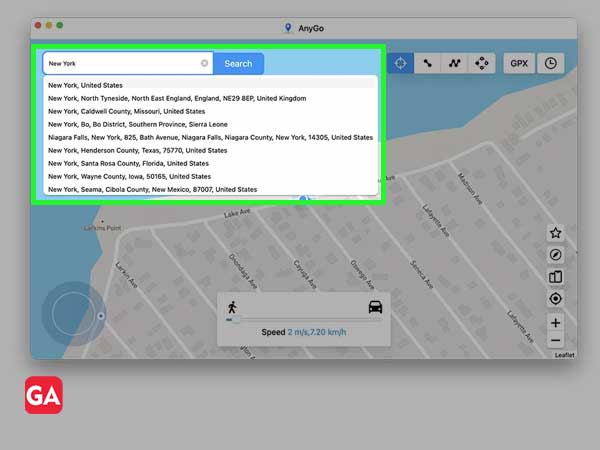 After the location has been entered, the pointer on the screen will move on its own from your current location to the spot you have entered. Then a dialog box will appear, click on go and your location will be reset successfully.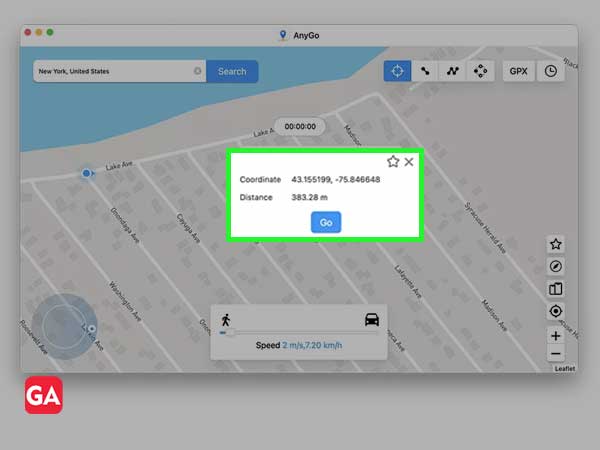 Once you are done following the above-given steps, your issue will be resolved. So enjoy!
Pokémon Go Facts & Stats 2022
The daily active iPhone users of Pokémon Go in just the US itself is 827,205.
In August 2019, it was downloaded 1 billion times.
During the first week of the Covid-19 outbreak in the US, Pokémon Go gave rise to $23 million.
After just a month of its launch, the game garnered 5 Guinness World Records.
An average of 1-2 hours is spent daily on the app by users.
Now to sum up the post, we have covered most of the solutions which can help in solving the issue. We hope that you now get to play the game in the smoothest way ever!
FAQs
How to fix the GPS error on Pokémon Go for Android?
There are some easy steps for solving the GPS error on Pokémon Go, they are as follows:
Go to Settings.
Search for Location and choose Mode.
Then set the settings as GPS Only or High Accuracy as per your device, and its version.
By following the above-given steps, you will be able to solve the issue.
Can fake GPS get detected by Pokémon Go?
If your IP address doesn't match your location, even after applying the spoofing apps, then it is highly possible for the game to detect it.