Facebook launched the Marketplace in 2016, and it immediately became a popular platform for selling things to local shoppers. When selling locally, Facebook Marketplace is a safe and user-friendly tool to utilize. It is also very easy to log in to Facebook Marketplace and get started using it.
Facebook distinguishes itself from other available platforms, like eBay, by enabling qualifying vendors to provide nationwide delivery for items in specific categories, giving them a significantly bigger consumer base than local-only sellers.
If you're new to the Marketplace, take some time to look around and discover what things are available. You can buy and sell almost anything, from vehicles to sofas, video games, furniture, and more. However, alongside, you are also required to take care of some things that you cannot sell on the platform, which can be known in the Facebook Commerce Policy. Furthermore, make sure you abide by all other community standards of selling and purchasing products on Facebook Marketplace, and you will never face any problem with it.
So, now let's see what we have got in here!
How to Log in to Facebook Marketplace?
Logging into Facebook Marketplace is as simple as doing a Facebook login. Those who do not know a bit about the platform must be wondering how, but it's true literally and metaphorically. Didn't get it yet? Do not worry, the steps listed below will make it more clear:
For Mobile Phones
Open the Facebook app.
Fill in your email address or phone number and password.
Tap on the login button and enter your account.
Locate the menu icon (three horizontal lines). For Android users, it will be present in the upper right corner, while for iOS users, it will be present at the bottom of the screen. By tapping on it, you will be directed to the Menu page.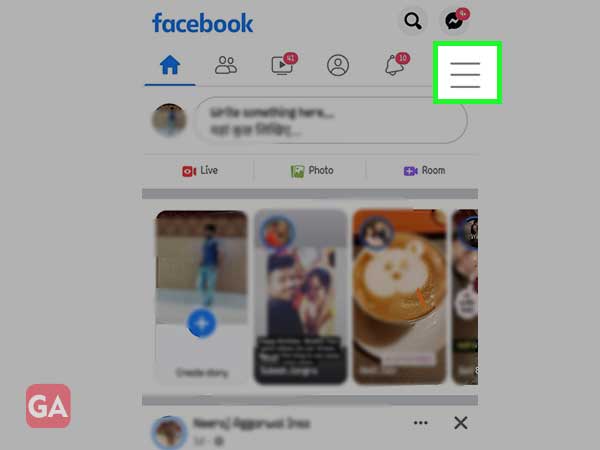 Scrolling through it, you will come across the Marketplace option. Tap on it, and boom, there is your Facebook Marketplace.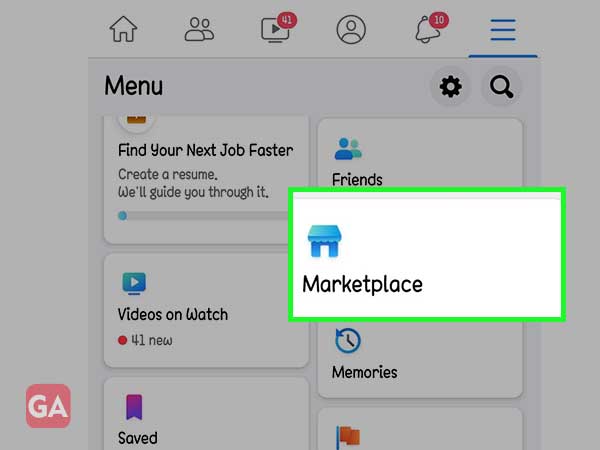 Through Facebook Website on Desktop
Open the browser and go to the Facebook login page.
Fill in your login credentials and click on the login button.
After landing on your Facebook Homepage, you will see a left sidebar containing several options, one of them will be Marketplace.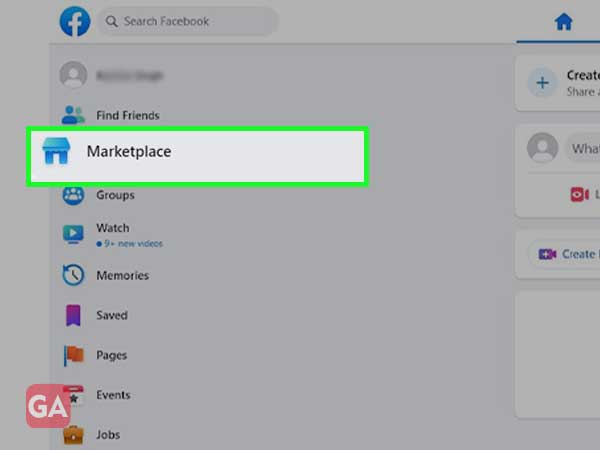 Click on it, and you will be directed to your Facebook Marketplace account.
Now you see, accessing Facebook Marketplace is as simple as logging into the Facebook account 😅. Therefore, in order to use Facebook's Marketplace, you are not required to log in separately elsewhere. You can simply access it via your Facebook account itself.
Do You Have a Facebook Marketplace App?
If you are using a Facebook Marketplace app, then delete it right away. Why? Because it is FAKE! 😮
Must be in shock, right! But, it's true…
There is no Facebook Marketplace app. Facebook Marketplace can be accessed using the Facebook app or website only.
The app, which you are using, assuming it as the original Marketplace provided by Facebook, must be some third-party app that has been becoming fat by sucking up your personal data from your original Facebook account. To get started with the app, they ask for your correct Facebook credentials, so that they look saintly and people presume them as a product from Facebook. But actually, you are handing over to them your private data, which can be used against you in the future. So be aware of such fraudulent apps, and remember, THERE IS NO FACEBOOK MARKETPLACE APP!
Additionally, do not confuse other marketplaces' apps present on the app store with Facebook Marketplace. There are several apps with the same 'Marketplace' name, and these also are NOT the product from Facebook. These might be Marketplaces run and managed by some other firm, whose main USP might be their name similar to Facebook Marketplace, which is 'Marketplace'.
Are There any Criteria to Access & Use Facebook Marketplace?
To access Facebook Marketplace, you are just required to log in to your Facebook account and get started, just as directed in the previous section.
However, there are some points that you need to take care of before starting using the platform. Some of these are stated below:
You should not be a new user of Facebook. If you have a newly opened Facebook account, then you will not be able to access its Marketplace. You have to be using Facebook for some days before you get access to Marketplace and its services.
The platform, as of now, is not available for all the locations in the world. So don't panic if you do not see the Facebook Marketplace icon in your Facebook menu, it must be because it is not available in your current location. However, if you are certain that Marketplace service is available in your area, but still it's not showing, then check out the 'Can't Access Facebook Marketplace? Fix if it is Not Available' article, to get a workable solution.
You must be at least 18 years old to use Facebook Marketplace.
Facebook Marketplace is accessible through compatible devices only. You will be unable to use it on your iPhone if it is older than the iPhone 5.
How to Buy and Sell Products on Facebook Marketplace?
Selling Products
Facebook Marketplace is all about buying and selling products from the ease of sitting at your home. You can sell something on Marketplace when you create a public listing that anybody on Marketplace, as well as in News Feed, search, and other places on or off Facebook can view. All Marketplace postings and buy-and-sell groups must adhere to Facebook Commerce Policies in order to keep using Facebook Marketplace without any hindrance.
However, if you have mistakenly violated the terms of use, and now you are not able to access Facebook Marketplace due to some unexpected error, then you are required to submit a review request to Facebook to get the access back.
Now, getting back to our topic, let's see the steps to list and sell products on Facebook Marketplace:
First, go to your Facebook Marketplace dashboard.
From the left side pane of the Facebook Marketplace screen, select the Create new listing option.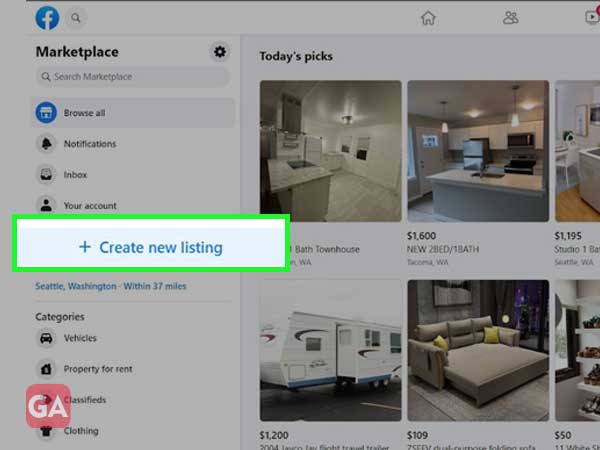 Thereafter, select one of the options, based on the item you want to sell: Item for sale, Vehicle for sale, Property for sale or rent.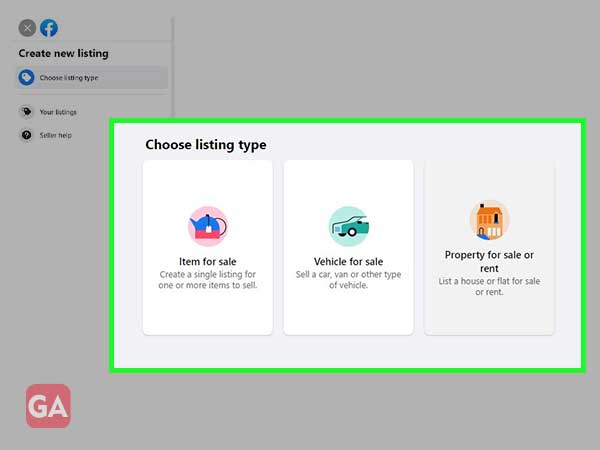 Click on the Add photo option to upload the photo of your product to sell.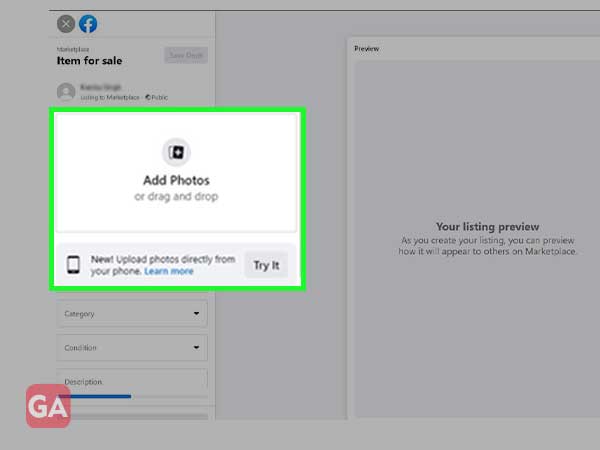 Next, you have to provide information about the product you are selling, which includes its Title, Price, Category to which the product belongs, Condition – new or used, product description, Availability – single piece or in stock, and provide your current location. In order to mark the product as Free, enter 0 in the price column.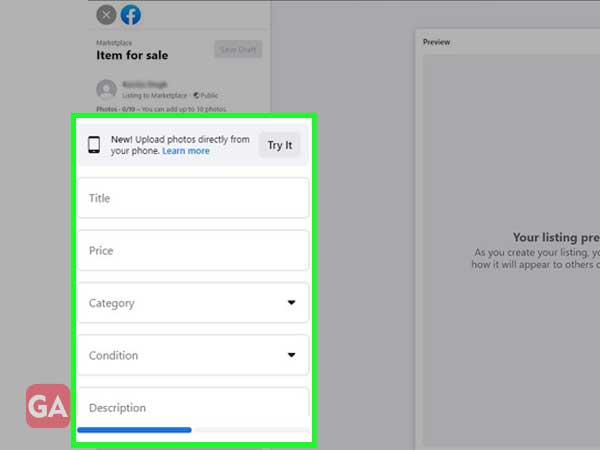 If you want to hide the listing from your friends, then enable the Hide from friends option.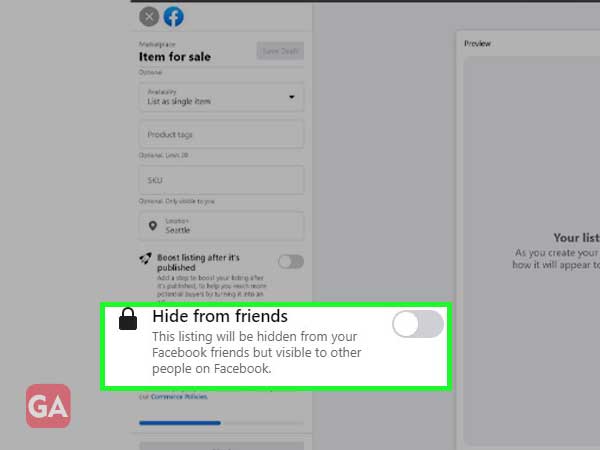 Click on the Next button. If it is grayed, then you must have left some important information from filling. So, make sure you have provided every information and that too correctly.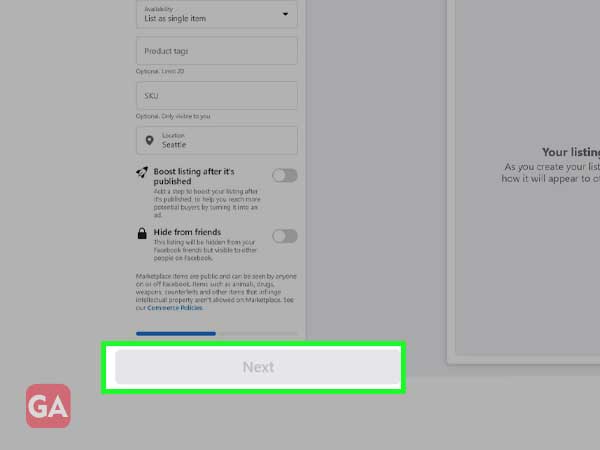 At last, click on the Publish button to post your product.
Buying Products
Now, in order to purchase the product, you have to click on the image of the product you like. After its page is opened, you will see the Send option, by clicking on it, a message on Messenger will be sent to the seller stating that you are interested in the product. Thereafter, you have to carry out the discussion with the seller on your own and figure things out.
If the product is sold locally
The majority of local transactions are being paid in cash at the time of item collection.
Buyers can also request that a seller reserve the item, pay a deposit, or make full payment via an online or offline payment method. Buyers and sellers can also negotiate the listed prices and choose payment methods in their Facebook Messenger discussion. Also, make sure you never share your credit card or personal banking details on Messenger with the seller, because you don't know the person yet.
If the product is not sold locally
Payments can be made using the online payment processor provided by Facebook. In the product post, the advertised item will indicate the selling price, which will very often also include the postage charges. Any processing expenses are borne by the seller. Depending on the ad, the buyer just pays for the item price, including or not including postage.
How to Prevent Yourself From Getting Scammed on FB Marketplace?
No doubt, Facebook Marketplace is a very useful platform to buy and sell products. However, there are still chances of getting scammed while purchasing an item. In order to prevent yourself from dealing with such a situation, keep in mind a few tips listed below:
Examine the seller's profile and ratings.
If you are going to pick up the product by yourself, meet the seller in a public location and/or have someone with you.
Never give out your bank account or credit card information, that can be misused against you.
To keep your phone number confidential, contact a vendor over Facebook Messenger.
Always pay in cash when you are going to pick up the goods. Only pay after evaluating the item, thoroughly, it reduces your chances of getting scammed.
Report to Facebook, if you found out the seller is fraudulent.
Don't buy the product at all if you have a terrible feeling about it!