The Windows 10 PCs can get trapped in a restarting snare while you are using them, which causes the system to restart itself repeatedly. Because it can completely ruin your workflow and productivity, this constant system reboot can be incredibly annoying. Unsaved work, data loss, and program failure can all occur as a result of abrupt restarts. This article will cover how to resolve the problem of a computer that continually reboots and why this issue occurs!
Why Does My Computer Keep Restarting?
Your computer's erratic restarting issue may be caused by several different factors. These can be as straightforward as out-of-date drivers or as complicated as malware or hardware flaws. The following are some of the most typical causes of random restart:
Defective hardware,
Ineffective drivers,
Issues with the power supply
Third-party programs,
Malware or viruses,
Corruptions in system files, or
Windows Updates have bugs.
We advise using a few distinct troubleshooting methods until you find one that works for you if you're not sure what's causing your computer to restart at random.
How do I Fix the "PC Reboots Randomly" Issue?
To assist you in solving the problem, given below are the 10 best troubleshooting advice. Please, check them out.
Fix 1: Start the PC in Safe Mode.
It's crucial to understand that you can opt to boot your Windows computer into Safe Mode whenever you can't use it normally, also known as operating it in Normal Mode when troubleshooting a Windows computer. However, there are situations where one cannot use the computer in Normal Mode. A few of them are given below:
When a computer runs quite slowly and reacts to your commands.
When it freezes on an unresponsive display or a distorted image.
When it displays pop-up warnings or error notices, which are shown in white lettering on a black or blue background.
Note: Safe Mode is a unique diagnostic mode for Windows that enables you to start the operating system in a basic state with few features and settings to ensure that nothing else can get in the way of what you're trying to do and to help you identify the root of an issue.
The steps for troubleshooting in the safe mode are given below:
Tap on the Windows Start icon.
Your keyboard's left Shift key should be pressed and held.
Holding down the Shift key, click the Power icon, then click Restart.
When the system restarts, immediately release the Shift key. The computer will start up in safe mode.
Fix 2: Modify the Power Settings.
Power settings may be the main reason for your computer's erratic restarts. With the methods below, modify the power settings;
Press the Windows key and the R key together.
Select OK after typing control.
Launch the Control Panel.
Next, select the Hardware and Sound heading while keeping the view mode set to Category.
Change when the computer sleeps links can be found under Power Options.
Select the change advanced power settings option.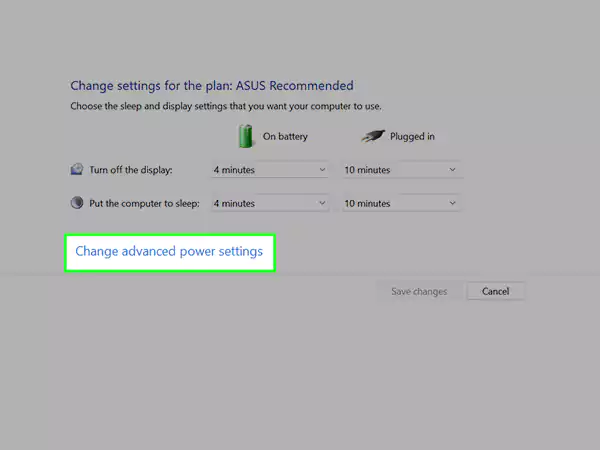 Click on the minimum processor state after expanding the processor power management.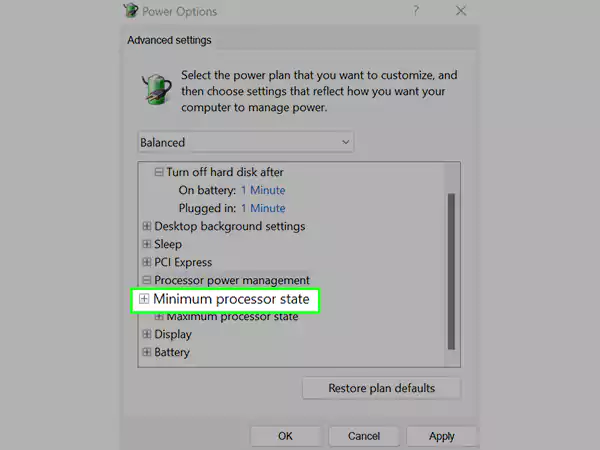 Change the percentage by clicking on it, then click Apply.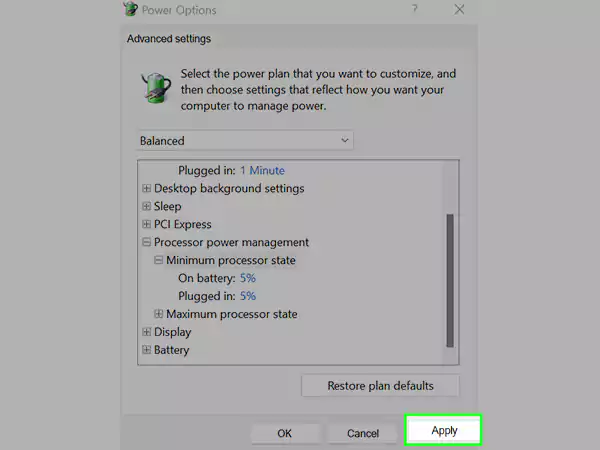 Restart the computer to see if Windows 10 is still randomly restarting or if it has been stopped.
Fix 3: Turn off Fast Startup
Every time you restart your computer after shutting it down, the Windows fast startup function enables you to boot more quickly. Your system may be having issues because of the quick launch, which is why it keeps restarting. It is preferable to turn off Fast Startup and see if the problem still exists.
By typing "Control Panel" into the Windows search box, you can access it.
Click on Hardware and Sound Hardware and Sound.
Press the Power options button in the right pane.
Then, "Choose what the power buttons do" should be clicked.
To enable the settings, click "Change settings that are presently unavailable."
Uncheck Turn on rapid Startup and Shutdown settings to turn off Fast Startup.
Fix 4: Revise the System Drivers
Drivers serve as the interface between the operating system and the hardware of the system. They may malfunction if they are obsolete, such as if the computer restarts repeatedly. Maintaining the most recent version for them is crucial. You can acquire the third-party Driver Updaters tools for that, which can quickly and automatically update your system drivers as needed. You can, however, follow these steps if you choose to do it manually.
Click Device Manager from the context menu of the Windows icon.
Check for updates for all necessary drivers, including those for the keyboard, network, audio, and graphics.
Install updates as they become available.
Fix 5: Remove Recently Installed Programs
It's possible that you recently installed a program that's bothering your computer and resulting in repeated restarts. Some apps have the potential to alter system settings and cause problems. Therefore, it is advised to identify the offending app and delete it from the system. Here's how to go about it:
Click on Uninstall an application in the Control Panel after opening it.
Sort the apps according to when they were installed. Select and uninstall the program that may be the cause of the issue.
You can uninstall each app individually if you think there are several that are contributing to the issue.
Fix 6: Check for Malware on Your Computer
Another possibility for the system failure and subsequent issue with repeated restarts is a malware assault. It may have penetrated your system, corrupted numerous files, and turned off numerous features. If your computer does not already have anti-malware software, it is advised that you install Malwarebytes and run a complete system scan.
Fix 7: Look for Hardware Problems
Computer restarts may also be caused by hardware problems or other external problems. You must make sure that your system's hardware is functioning properly. Some of the checks for that are:
One of the key parts for keeping the system operating is RAM. It can lead to a system failure if it moves out of place. Make sure it is positioned correctly in its slot. By taking it out and putting it back in, you may also clean it.
The processor inside the CPU can slow down the system and interfere with how well it functions when it becomes overheated. Check that the CPU fan is functioning properly to cool the processor. Additionally, dust off your CPU.
Your system may need to restart itself regularly if the power supply is unreliable and linked to it. Start your gadget with a different power source to look for a bad power supply. There was a problem with the prior power connection or the connectors if it functions flawlessly without restarting.
Fix 8: Go for a BIOS Update
Another approach to fixing sporadic Windows bugs is BIOS updating. You may easily download the most recent BIOS version by going to the website of the company that makes your motherboard. The motherboard manual must be read to ensure that you receive the correct one. If not, there's a chance your computer could get hurt. It's best to see a specialist if you're unsure of which BIOS you require.
Fix 9: Inspecting Extras
Typically, a variety of external peripherals, such as a fax machine, printer, headphones, a mouse, keyboards, a USB drive, and many more, are attached to your system for various functions. By removing each one and replacing it one at a time, you can determine which one is to blame for the restart. After deleting each one, see if the issue persists. If so, reinstall each one at a time to identify which one is the culprit.
Fix 10: Remove Recent Windows Updates
The machine may occasionally restart itself as a result of improperly installed Windows updates. The most recent updates should be uninstalled as a fix. To do that, take these actions:
Open Windows Settings and select Windows Update.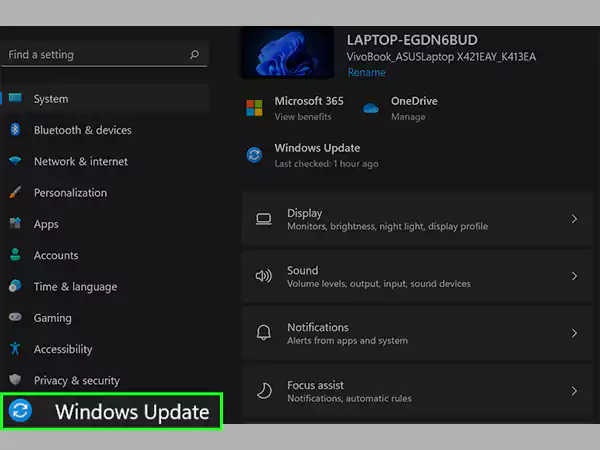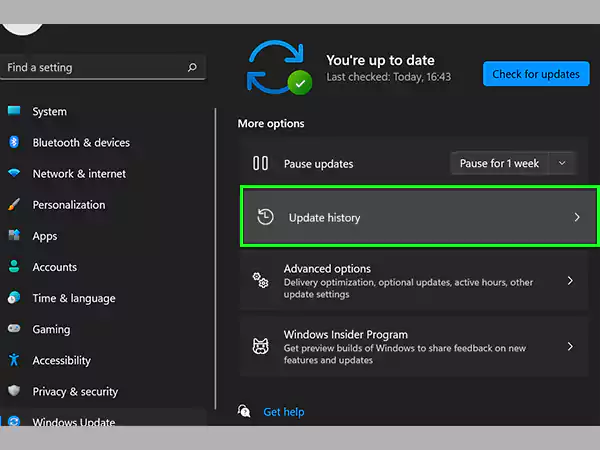 Click Uninstall updates on the next window.
Check for the most recent updates because that is when your system starts to have issues. Select it, then choose Uninstall.
If the issue is caused by many updates, you can uninstall each one separately before reinstalling it. All of these fixes are potential solutions to your computer's restarting issue. It is suggested to install Windows from scratch if the issue persists even after trying all the fixes. You may also have professionals examine your system in customer service centers. If you face restarting issues while playing games, We strongly recommend you the "7 troubleshooting steps you must try" Guide.