Corrupted files can happen for many reasons, such as installing malicious and infected software, and it corrupts the files on your machine. Corrupted files may include Word, PDF, Excel, image files, and other window system files. Additionally, a conversion process may also corrupt your files. After experiencing all such problems, the foremost question that comes to your mind is how do you recover corrupted files on your computer.
Fortunately, you can fix corrupted files using many ways, specifically on Windows-based computers. There are multiple tools that make it possible to recover your corrupted files. I have provided an ultimate guide below that describes the possible methods to repair and recover corrupted files on Windows PCs.
Part 1: What Causes File Corruption?
If you want to learn how to recover corrupted files, you must understand what caused the file's corruption. Here are the few top reasons for your file corruption.
Power Surges
Sudden power surges can cause file corruption and negatively affect the window system file. Using a surge regulator is the best way to prevent file corruption.
Power Outage
It means your power supply gets interrupted when you're editing or trying to open a file. It can cause file corruption. It also means that your battery depleted faster than usual, and you couldn't save or close the file.
System Crash
System crash tends to corrupt your files, and it is one of the significant causes of file corruption.
Update Error
Bugs and glitches can cause corruption of your files while updating your system, and update errors are one of the leading causes of file corruption after an update.
Virus
Many junk and malicious files on your computer can cause file corruption. The computer becomes highly susceptible to viruses and gains entry through an internet connection, which causes files to be corrupt.
Hard Disk Problem
The certainty of corrupted files increases if your PC hard disk gets occupied with junk files or bloatware.
Mismatched Versions
It may cause file corruption if you download or install the wrong version of a file.
Part 2: Feasible Ways to Recover Corrupted Files on Windows
Let me be straight, can you recover a corrupted file? The answer is yes, and you can recover them by implementing the ways I will tell you.
Use Tenorshare 4DDiG to Recover Corrupted Files on Windows
Tenorshare 4DDiG is a data recovery software that lets you recover your data irrespective of how you lost it. It recently launch the 9.0 version which improves its user experience and recovery efficiency. The probabilities of recovering your corrupted or lost files on your PC increase because of algorithms in the software.
Main Features of 4DDiG
Satisfied both Windows and Mac user data recovery needs
Support data recovery from a number of different scenarios, such as accidental deletion, accidental formatted, corruption, and so on
It can recover data from both internal and external devices, including data recovery from usb, hard drives, SD cards, external hard drive
Support many different types of data recovery, including photos, video, documents, and so on
You can recover corrupted files from Windows 10 follow the below steps:
Download and run it on your PC, choose the drive where your corrupted files are located, and click on Scan.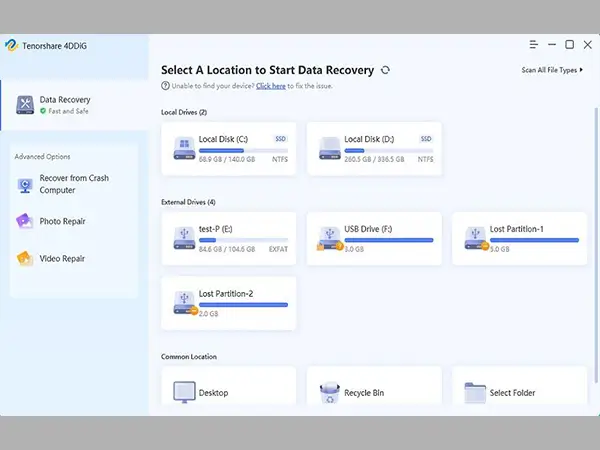 Now select the files you wish to recover and click on recover. Select a folder where you would like to save your files and click on OK.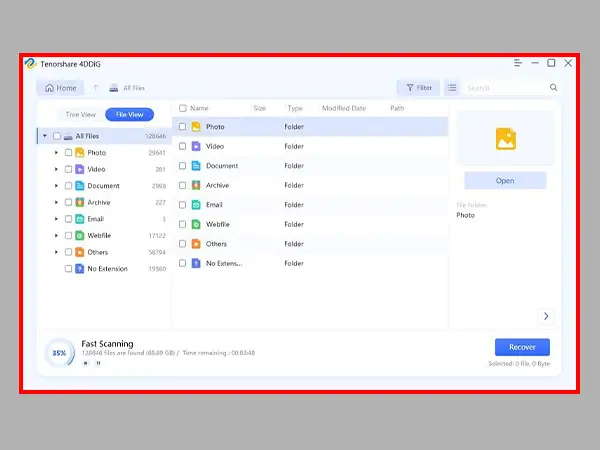 The software will recover and save the working versions of your corrupted files on your Windows computer.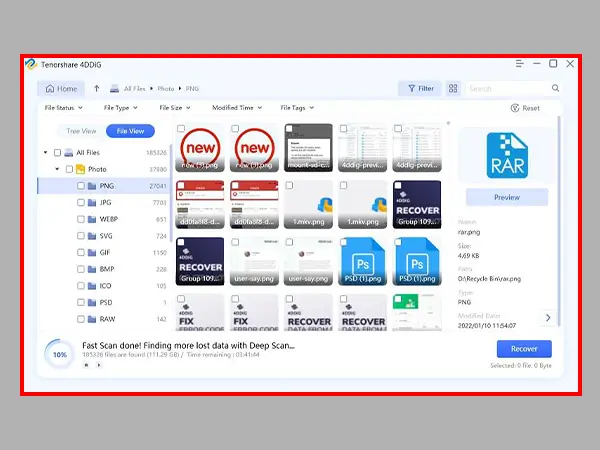 Run Check Disk
Your files can go corrupt if there is a bad sector on your disk. You can fix corrupted files using the disk check command as;
You can open a command prompt window by pressing the Windows + X key and selecting Command Prompt (Admin).
As the window opens, press Enter and It will scan and fix any issues on your disk.
Use CHKDSK Command
You can recover corrupted files in the Chkdsk command by following these steps.
You can open the command prompt and enter the following command prompt
chkdsk e: /f /r /x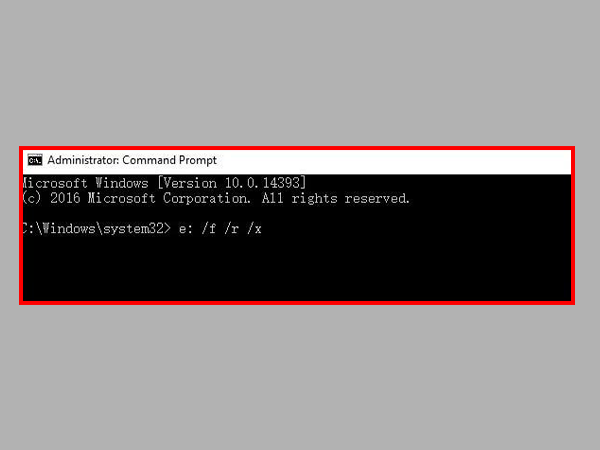 Suppose any possible corrupted files are found in your system. In that case, it would be best if you run the System File Checker command tool to fix corrupted system files after finishing Chckdsk.
Use SFC Command
SFC is the acronym for System File Checker. Moreover, it is a utility that allows fixing any malicious files on your computer. You can recover corrupted files as follows;
You can open a command prompt window by clicking Windows + X key combo on your keyboard and selecting Command Prompt (Admin).
Type the command and hit Enter when the window opens.
This tool scans and fixes any corrupted files on your windows computer.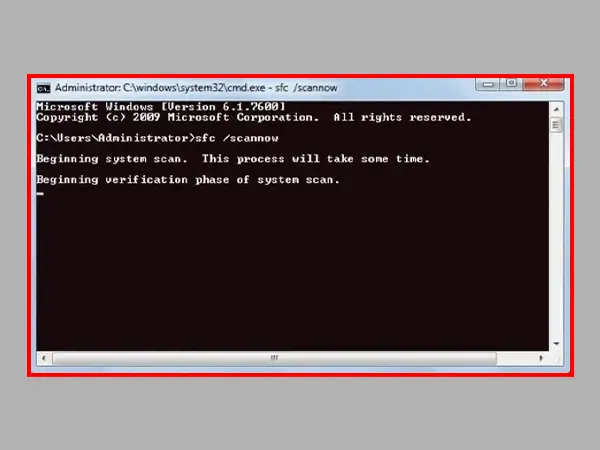 Change File Format
You can make your corrupted files usable again by changing the file format. It would be best to change the format to an appropriate one; otherwise, it won't work.
Suppose your corrupted file is in PNG format. If you rename it from PNG to JPG, it will still work because both are image formats. You can try opening it on your computer if it works. To do it, right-click the file or folder, and then click Restore previous versions.
Recover Corrupted Files from its Previous Versions
Besides other methods, you can also recover the corrupted files from their previous version, just right-click on the corrupted files and go to "Restore previous versions".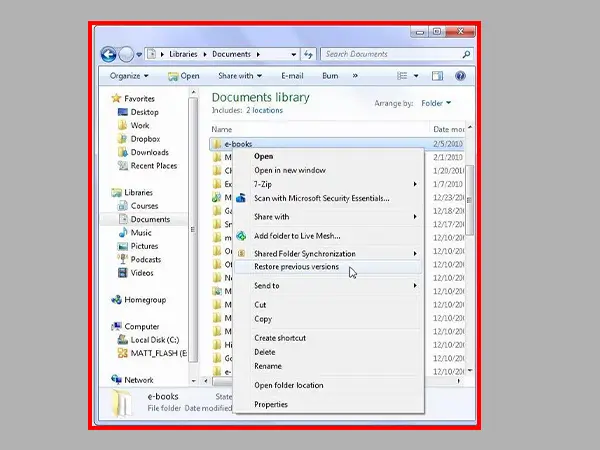 If you don't have this option, then just move to the next method.
Restore Corrupted files with System Restore
System properties also is a good way to restore corrupted files, with this system restore feature, you can easily recover the corrupted files.
Type "create a restore point" in the Windows taskbar, then go to "System Restore" and click "Next".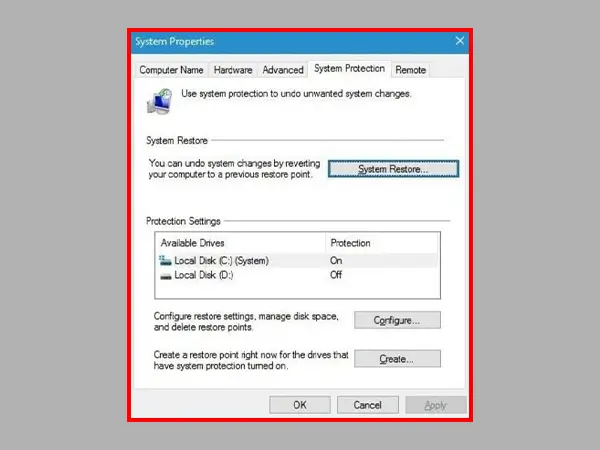 After seeing the pop-up windows, select "Show more restore points". Then you will see some items listed in the interface.
Now choose the items you want to restore, and go to "Next". And that is all how you restore corrupted files with system restore.
Retrieve Corrupted files with DISM Tool
You can use the DISM tool called Deployment Image Servicing and Management as;
Search the 'Command Prompt' and right-click on the top results. Then, select the 'Run as Administrator option when it appears.
Then type DISM/Online/Cleanup-Image/RestoreHealth to repair Windows 10 image and then press 'Enter';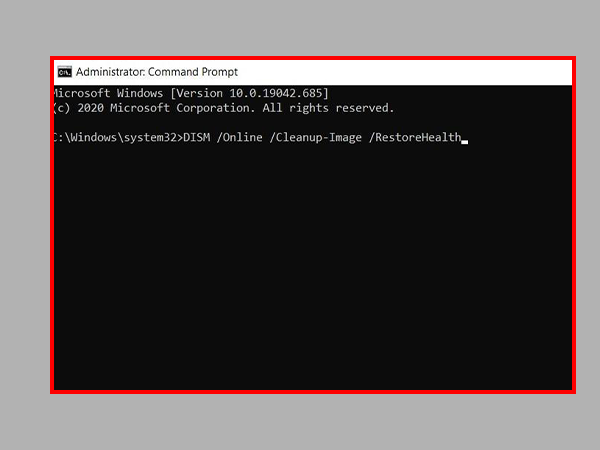 Now just wait for the repairing process done, and don't forget to restart the PC when the repair is done.
Restart and Reset Your Windows
Your last hope will be to reset your Windows if none of the above methods work in repairing corrupted files on your PC. Remember that this process would remove previously installed apps and files.
You can implement these steps if you want to reset Windows 10;
Restart your PC
Open the Troubleshoot option and select Reset this PC.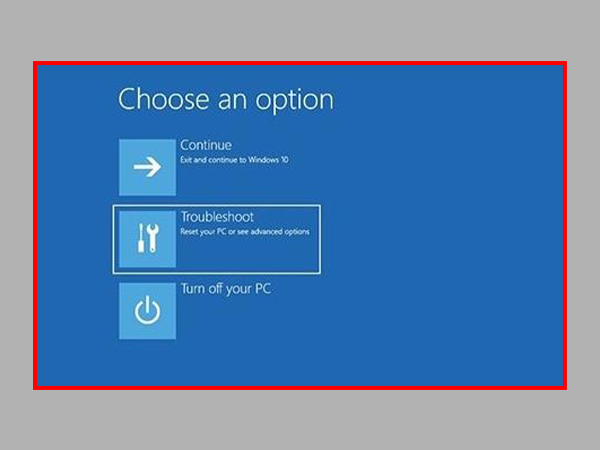 You will now have shown two options;
Keep my files: This would reinstall Windows 10 while preserving your files and settings. (You can use this option to clean the drive)
Remove Everything: This option would inevitably remove your files and settings.
Choose your user's name and then type the password. After you can go to the windows version which you want to restart. Then all you need to do is to follow the on-screen guide to finishing the process.
Part 3: FAQs
What are the CORRUPTED FILES?
In short, a corrupted file has been damaged. All of the data on your computer has a structure to it. When this structure is damaged or interrupted, it can cause a file to become corrupt, and it can cause the file to no longer open, and your operating system may not know how to handle the file anymore. If you try to open it, the app may crash as there is missing data that causes the program you're using not to understand what to do with it. Corrupted files may include Word, PDF, Excel, image files, and other window system files.
How to Avoid Files Corruption?
You can implement the following ways to avoid files corruption on your computer;
Use the same software at all locations. Transferring files between different applications or versions of an application can damage files.
Backing up all files.
Use secure transfer protocols.
Use equipment on an uninterruptible power supply (UPS).
Use application file recovery features.
Conclusion:
Now you might clearly know what caused your files to corrupt and how to recover those. If you can't find any backup of your corrupted files, and you still want to recover those important files that got corrupted, we highly recommend you try the professional corrupted files recovery software- Tenorshare 4DDiG Data Recovery.
Also Read: How to Recover Deleted Files on Windows
---