KEY TAKEAWAYS

Buying a 2-in-1 laptop suits the new generation while working from the office or remotely. Its portability is one feature but high performance is also of paramount importance.
The features of a laptop also include a premium design of a premium brand which may set the price higher for some devices.
Some companies have also adjusted their screen-to-body ratio however, gamers and artists may also look for specifics like a larger display.
Adjusting a laptop to a tablet size also requires a digital pen and a touch panel for an overall smooth experience, not to forget a strong unbreakable body.
For many laptop buyers, mobility is relevant, and nothing is more portable than a tablet. With touch displays and the capability for a pen or stylus, today's popular laptops frequently serve as tablets as well. There are two ways to get this work done.
Convertible 2-in-1 designs with 360-degree rotation between notebook and slate modes, or detachable ones that allow you to remove the keyboard altogether to become a tablet. You can use a keyboard and touchpad when necessary, or go entirely touch screen when that is more comfortable.
Before we dive into our top picks, one must take into account that in order for a laptop to perform optimally it needs an active internet connection.
Equipping an industry leader like AT&T Internet service would provide a boost to all sorts of laptop activity. It makes sure that you can utilize your 2-in-1 and get stuff done in your time with ease. 
Let's check out the very best of these laptops doing the rounds in 2023.
Lenovo Yoga 7i 14 Gen 7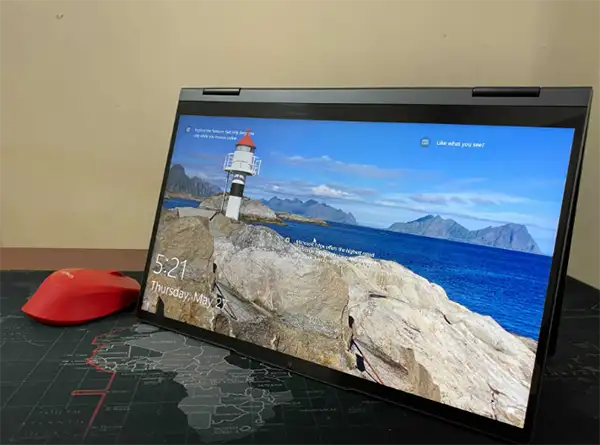 Lenovo's name comes up frequently when it comes to famous laptop designs, but this happens usually for the company's corporate ThinkPads. However, Lenovo's Yoga consumer brand has been setting the standard for 2-in-1 convertible laptops for almost a decade.
The expensive Yoga 9i Gen 7 presently holds the topmost position among convertible laptops but the 14-inch Yoga 7i Gen 7 equals that machine's performance at a lower price.
You don't get many options in colors; there's a Storm Blue or Arctic Gray option but that's about it. There is the alternative to get a custom skin put onto the exterior but we'll leave that up to you.
THINGS TO CONSIDER
The demand for tablets has not taken a rising growth because despite being lightweight and portable, they have limited storage. Plus a lack of a separate keyboard may sometimes make it harder for overall functionality.
Microsoft Surface Pro 8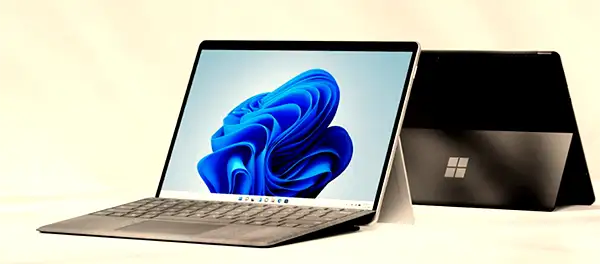 Rocking the latest Tiger Lake processor, the Microsoft Surface Pro 8 is an attractive sequel to the seven. There's a sleeker model and a larger display. Microsoft learned from its mistakes from the last device and gave this one a good shake-up in features and design.
The price however is much premium with a price tag of well above a thousand dollars and it keeps on shooting upward if you wish to max the customization. The accessories to carry the Microsoft logo so it's quite natural that these would set the bar for high pricing.
HP Spectre x360 13.5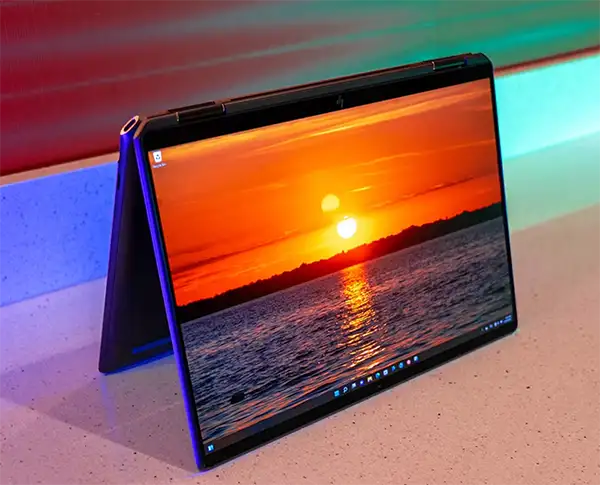 Sliding in as a direct upgrade to last year's model, the HP Spectre improves on the most necessary bits while keeping the rest pretty much the same. You'll be glad to know that the annoying gold line in the Nightfall Black edition doesn't blind you if placed under light.
HP has heard its customers and taken steps to lessen the shiny effect and instead round the sharp edges. Making it a curvier laptop. On top of that, there's an OLED screen option if you're willing to pay extra cash for it.
The keyboard has received updates as well to make the island design more accessible and the keys more spaced out. Also, there's a 90% screen-to-body ratio so you get all that real estate to work on when typing out documents.
Acer Chromebook Spin 714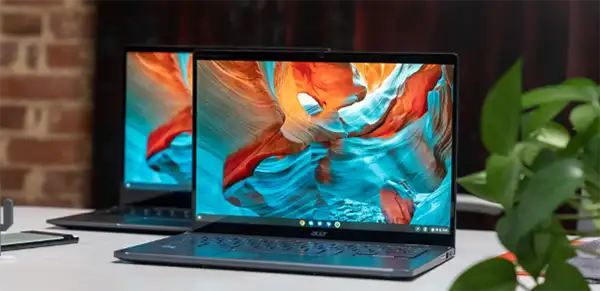 The Chromebook Spin 714 is an upgrade to Acer's 2-in-1 Chromebook convertible that retains the line's quality while adding a few adjustments along the way. The most noticeable difference is the switch from a 13.5-inch 3:2 display to a 14-inch panel with a whopping 16:10 aspect ratio.
Even if this is a minor change, rounding up will make it appear as a big number on paper. Acer now included a garaged pen for use with the touch screen, addressing one of the few issues we faced with the prior generation.
The 14-inch, 16:10 display has enough vertical space that windows don't seem crammed to the point of continually scrolling, and movies and TV shows look better on it than the square 3:2 panel. It truly spans the gap between work and play, making the Spin 714 a flexible, all-around machine. That's before you consider its 2-in-1 functionality and potential usage as a tablet.
Dell Latitude 7320 2-in-1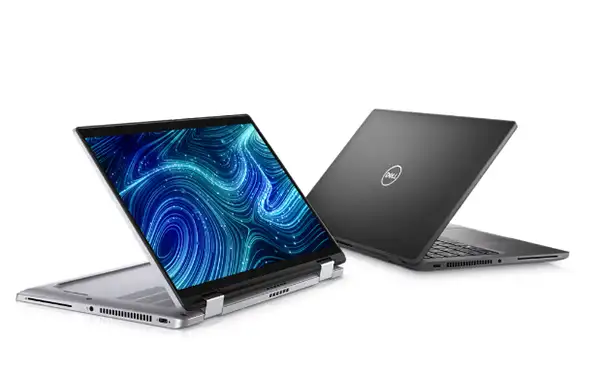 One of the biggest contenders from Dell for the 2-in-1 lineup. The Dell Latitude is, granted, uncomfortably pricey but it is perhaps the best option for business executives and their IT people to work with. The keyboard is strong and has good spacing between keys.
A Numpad can still be found which indicates the Latitude is sticking to its roots despite its update in mechanical design. Dell offers some solace for people who tend to drop their laptops by giving the chassis a sturdy build quality. All in all, this is a solid laptop.
Conclusion
That's a wrap on our selection of laptops for 2023 which are also rocking the convertible design to them. Many of these picks regularly go up on sale during the holiday season so don't shy away from regularly checking up on their status.
---