If you haven't heard of TikTok, you are certainly not the internet teen making videos on the platform and getting famous in no time.
With over a billion users worldwide, TikTok has made a mark in the market and blew up the content market like anything. It is undoubtedly the fastest-growing social media platform with videos of every type from dances, lip-syncing, and makeup tutorials to life hacks, transitions, and more.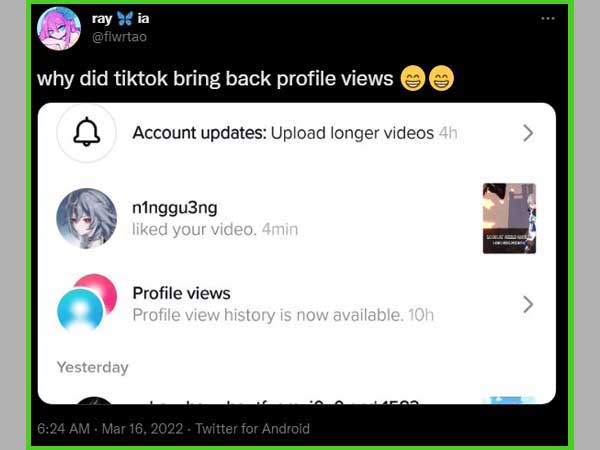 But have you ever wondered if an ex or a high school crush has visited your TikTok account and viewed your videos? It might be possible with the new TikTok features that are unfolding or the old and wise ones making a comeback! In this article, we are going to discuss, how you can see who viewed your TikTok videos or visited your TikTok account. So let's get the ball rolling and get right into it!
How to See Who Viewed your Videos on TikTok?
Unfortunately, you can't see who specifically viewed your TikTok videos. TikTok has allowed its users to this day to only be able to check the number of views a TikTok video gets. However, you can't see the accounts from where those views are coming.
TikTok is following the same concept with its newly introduced Stories feature. Even though now users will know who favorited their video, they still won't be able to see who exactly has viewed it, and will only see how many views a TikTok Story gets. Unlike Instagram and Snapchat, the option to hide the views or likes and comments isn't optional.
How to See Who Viewed your Profile on TikTok?
The feature of seeing who viewed your profile used to exist but was removed in 2021. However, it has been added again in March 2022, though it's optional. If you are using an older version, you will be able to see your profile visitors. In the newer versions, you can only see who visited your profile if you have your profile history option on even if they didn't interact with your content. Even though it was not known whether the feature by TikTok will ever make a comeback, it still isn't available on many other social media platforms either. You can't see who is checking out your profile, taking screenshots, or stalking you.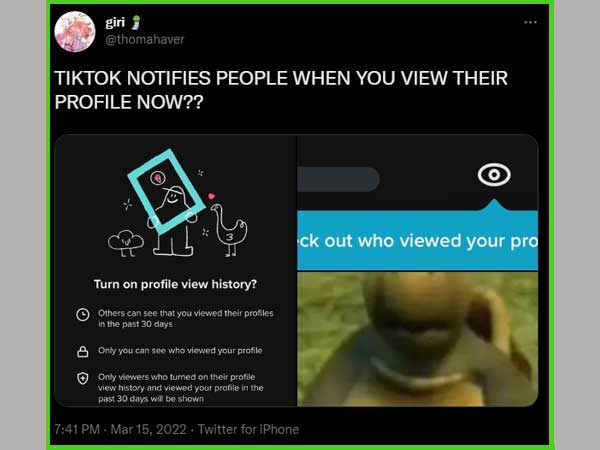 TikTok introduced the TikTok Pro accounts option, which is an analytics type tool. It provides information on how many people your content reaches and lets you have an insight into what videos are performing better than the others so that you can increase your following. However, the TikTok Pro analytics feature can't give you the specific information either on who visits your profile and is only focused on providing an understanding of interactions and engagements with the audience. Now let's see how you can see who viewed your profile.
Firstly, you have to enable your Profile Views.
Note: The profile views option is optional, so if you want to use it, you will have to enable it.
Go to the Settings by tapping on the three lines menu on the right side of your profile.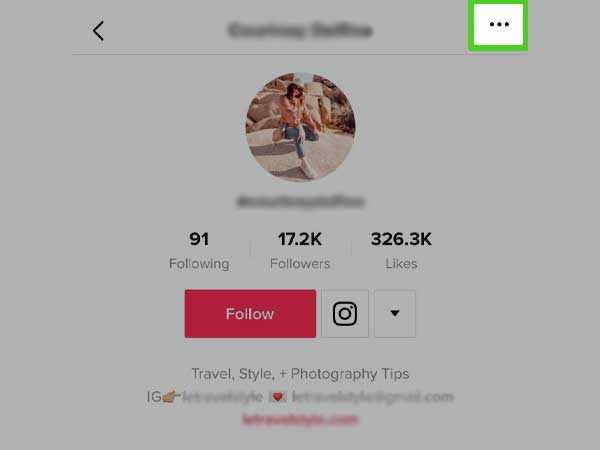 Then select Settings and Privacy < Privacy.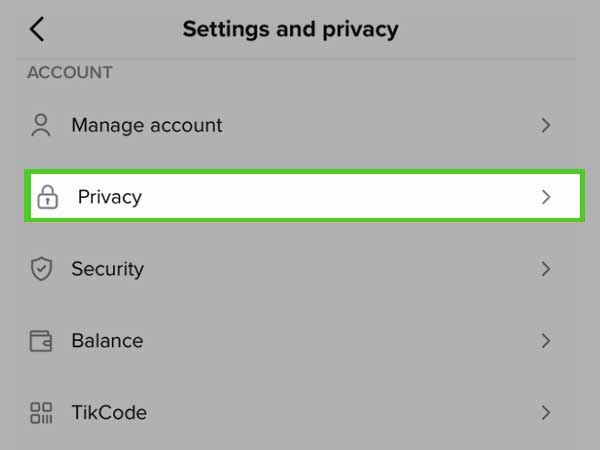 Now tap on Profile Views and turn on the Profile View History by enabling the bar to green.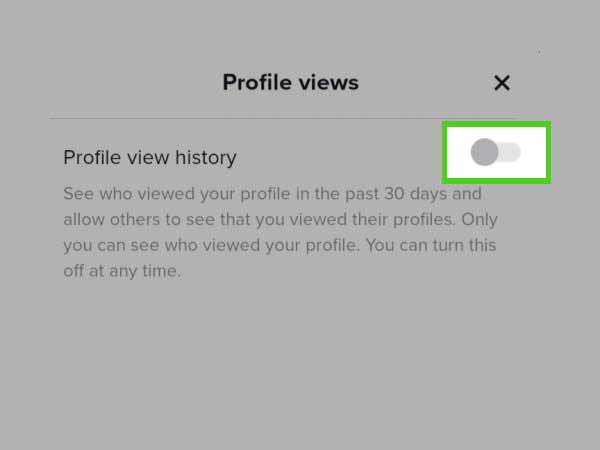 After you have enabled the feature, an eye icon will appear at the top of your inbox. Tap on it, and you will be able to see who viewed your profile in the last 30 days.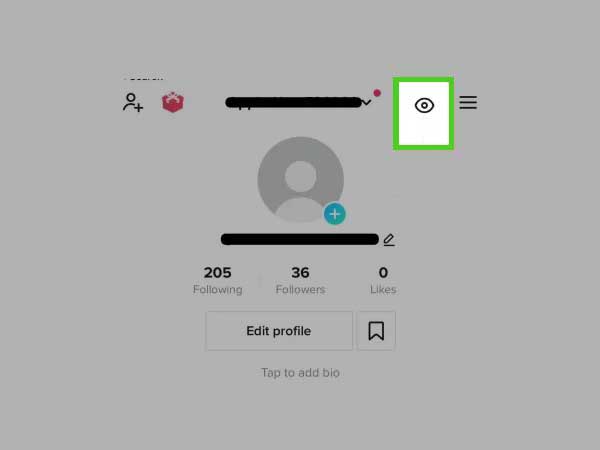 TikTok will show the account name and profile picture so that you can find out who has been visiting your profile.
Note: Keep in mind that other people can also see when you view their profile if they have their Profile History enabled.
Even though it is an interesting feature by TikTok, it isn't available for everyone yet. If you don't have the 'Profile Views' section in your Settings, then don't worry. Just like many TikTok features, this one too is being rolled out gradually across the world.
When the feature becomes available, you will get a pop-up that says "Turn on Profile View History" as shown in the picture above. Make sure that you have the latest version available of TikTok in order to use the latest features.
How to Control Who Views your Account?
TikTok has undoubtedly become a go-to for celebrities, comedians, athletes, and brands. There are a lot of people who are in the content creation industry and in today's time, so many people have emerged as celebrities in the industry solely from making videos.
Make your Account Private
Setting an account to Private means nobody except the users that you have individually accepted the follow request, would be able to see your content. If you are an ordinary TikTok user who doesn't want to be TikTok famous, then you can opt for this option. Here are the steps for it:
Press the Me icon in the bottom right of the app.
Then tap on the three-dots menu from the top right corner.
Select Privacy and in the Privacy Account tab, toggle the switch to make your account private.
Now your account has successfully become private and unknown users won't be able to see your content. However, if you have a handful of such users, then you can try blocking them instead.
Block Suspicious or Unwanted Users
To control who sees your posts while keeping your account public, the best option available is to block the problematic users. Though there would still be ways for them to continue to stalk your account, like making another fake account, you can give the method a try anyway to see if that helps. The steps to take are as follows:
Visit the profile of the user you wish to block.
Tap on the three-dot menu icon on the top right side of the screen.
Then select Block from the pop-up box that appears.
This way you can block as many users as you wish to and manage to keep your account public as well at the same time.
FAQs
ANS: Yes, TikTok's Profile View History feature allows users to find out who exactly visited their TikTok Profile. However, in order to allow TikTok to keep a record of your profile visitors, you must enable this feature from the Settings. You will not be able to see who viewed your TikTok profile if you keep the feature disabled.
ANS: To disable the Profile View History feature, follow the synopsis given below:
Solution Synopsis: Settings < Settings and Privacy < Privacy < Profile Views < Enable Profile View History < Eye icon