Are you gearing up to get the best engagement on one of the fastest social media platforms? Maybe going live will help. So let's have a talk about TikTok Live and how it can help you to flex your skills and build up your brand with other factors on the app.
Well, who hasn't heard of TikTok? The platform took to storm in no time, and the next thing we knew were thousands of creators getting viral on it and gathering millions of views and followers.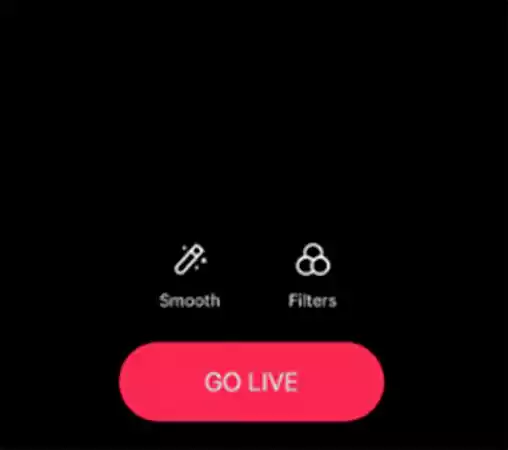 TikTok is one of the fastest-growing social media platforms where if any of your videos get viral, you become popular quickly. So why not be the next creator and have fun sessions with your followers while your engagement grows side by side?
In this article, we are going to talk about how to go live on TikTok and why you might want to. Apart from that, we will also cover other essential topics of TikTok live, like joining someone else's life or tips for going live on TikTok.
About Going Live on TikTok
Like most of the other social media platforms, TikTok also has the feature of LIVE on it. It might already be clear by now, but let us tell you about it in a bit more detail.
TikTok LIVE is a feature by TikTok that enables users with 1,000 followers to go live on the platform. Not only that, but in order to join anyone's live session on TikTok, the users need to have 1,000 followers as well.
TikTok live is a good way of boosting one's engagement and earnings as well. Wondering how? Read on, as we will be covering the most about TikTok in the article.
Why Go Live on TikTok?
While everyone has their own different reasons for going live on TikTok, there are some points that can be important in the concept of going live on TikTok. Here are some of them:
Connecting with the audience: Live sessions are surely a great way of connecting with your audience. You can interact with them and answer their questions. With this, you can also find points to connect with them and find the best time to post on TikTok.
Making money: Who doesn't see their benefit if it is easy to come in, right? And so, many creators go live to earn money. As the viewers can send gifts of different values to the creators, the gifts can be later exchanged for money. The creators can simply choose to donate them as well.
Getting discovered: For growth and getting discovered on TikTok by more audience and boosting engagement, many creators on TikTok go live. Features like Weekly Rankings help them too.
Understanding the audience: Apart from connecting with the audience, going live on TikTok also helps in getting an idea of what the audience is more focused on watching. Also, they can find out what type of content they prefer to see or like more.
These are some points why the creators on TikTok most likely go live. Now let's have a look at what are the key features of TikTok Live.
Key Features of TikTok Live
TikTok has brought more new and exciting features for its users. To maximize your use of TikTok LIVE and make it more effective, here is a rundown of its official features:
Add Music: There won't be TikTok without music, obviously. So music is one of its core competencies. By adding popular or trending music to your videos, the chances of them getting viral increase.
Keyword Filters: With the help of Keyword Filters, it is easy to filter out the videos on TikTok that you don't want to see. This way, no time gets wasted in filtering out or scrolling, and you only get to see what you want on your For You Page.
Gifts: There are different types of gifts on TikTok, and if someone sends them to you, you can earn money from them. Each of them is valued differently. However, 50% of your earnings are taken as a commission by TikTok.
Go LIVE Together: If you want to collaborate with someone for doing any activity or interview with another creator, you can simply go live with them. Just like Instagram and other social media platforms, TikTok also lets you go live with another user.
Add Effects and Filters: Apart from the music, while creating videos on TikTok, you can also add different filters and effects. You can also edit your videos and add texts, transitions, GIFs, emojis, stickers, time effects, etc. to your TikTok videos.
Q&A: When you are a creator, there are many followers who would want to know about you and have questions for you. And if you answer them, it will be a pretty engaging activity too, which will help you in connecting with your audience as well.
Make duet: To gather more audience and create engaging content, you can make TikTok videos with another creator, which is called duet in the TikTok world. This way, their audience, and your audience will altogether consume your content.
There is surely more to TikTok than just these features. But are you eligible to enjoy them all? Let's find out.
Who Can Go Live on TikTok?
There are some requirements from TikTok's end that one needs to fulfill in order to be able to go live on TikTok. And they are as follows:
The user has to be at least 16 years of age in order to go live on TikTok.
For going live on TikTok, the user should have 1,000 followers or more in their account.
In order to earn gift points in the live process, the creator should be at least 18 years of age.
The user cannot ask to obtain gifts from anyone while being live on TikTok, as it is a violation of TikTok's Community Guidelines.
Keeping these points into consideration, you can find out whether you are eligible to go live on TikTok. Now let's take a look at the steps for 'how to go live on TikTok.'
Ways for "How to Go Live on TikTok?"
After going through the requirements mentioned in the former section, if you think that you fulfill all of them, you can go live on TikTok. Now the question is, how to go live on TikTok, or how do you go live on TikTok? Well, we are here to answer that for you.
To go live on TikTok, follow the steps given below: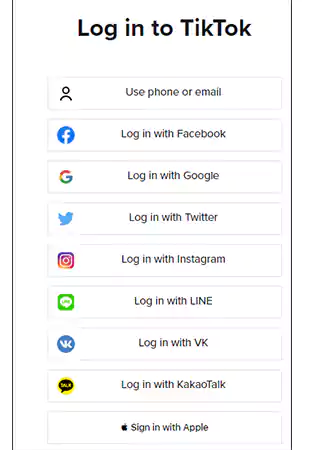 Then click on the (+) icon given in the middle-bottom of the screen.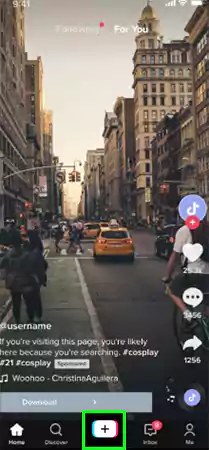 Now tap on Live, given next to the option of recording.
After that, enter a title for your live stream, and when you want to start, tap on Go Live.
Note: In case your live stream did not start, or you did not see the option of live from the recording screen, there can be reasons behind that. It is most likely that you have either not updated TikTok or your account does not meet the requirements needed to have access to the live stream feature on TikTok.
By following these steps, you will be able to understand how to go live on TikTok. Furthermore, if you are thinking about how to join a live on TikTok, the steps are slightly different. Let's have a look at them.
Steps to Join Someone's Live on TikTok
While on most social media platforms, anyone and everyone can go live, and anyone can view the live stream, it works differently in the case of TikTok.
As discussed earlier, if any creator wants to go live on TikTok, one of the requirements for that is having 1,000 followers. Similarly, in order to access someone's live stream, the viewer has to have 1,000 followers too. Although it is not the best thing about TikTok, there isn't any announcement of removing it so far.
So if you have 1,000 followers and meet the criteria of joining someone's live on TikTok, follow the steps given below:
Find and go to the Live session that you want to join.
In the comments section, tap on the icon next to Add comment bar, and your request to join the live will be sent to the creator.

If your request gets accepted, you will get to live with the respective creator. But can you do it if you don't have 1,000 followers? Let's see.
How to Get Live Access on TikTok Without 1,000 Followers?
It is not a piece of cake to have 1,000 followers on TikTok instantly. Even though many creators got famous overnight, as one of their videos on TikTok blew up, it is not necessary to be the same way for every TikTok user.
So for those who want to go live on TikTok but don't have 1,000 followers, can anything be done? If you are wondering how to get live access on TikTok without 1000 followers, there is a rumored way of getting access to TikTok without 1,000 features. The steps for 'how to get live access on TikTok' are as follows:
Open TikTok and go to your profile < menu icon from the top right.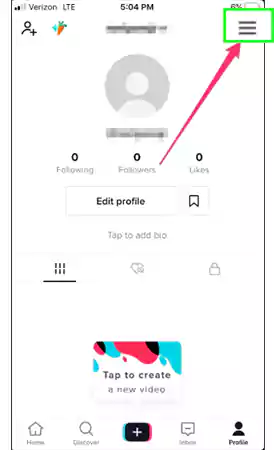 Select Settings and Privacy.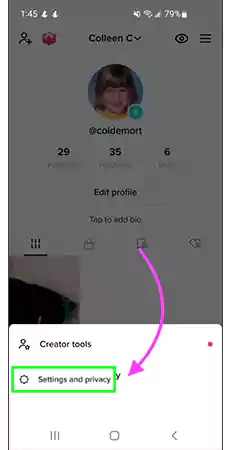 Now scroll down and tap on Report a problem.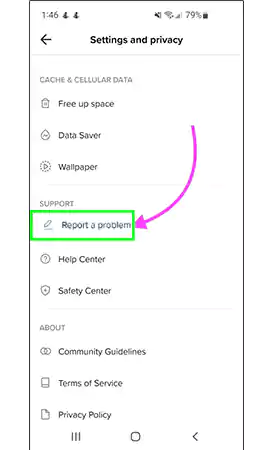 After that, go to LIVE and select 'I can't start a LIVE'.
Click on No when you are asked "Is your problem resolved?".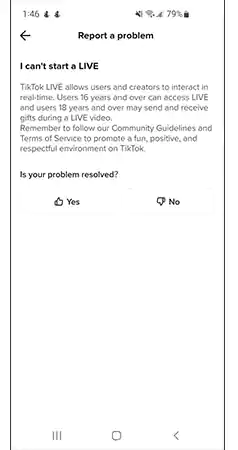 Now write down your feedback saying that you were able to access the LIVE feature earlier but can't anymore.
This method might or might not help, but at times is the answer to 'how do you get live access on TikTok'. In case it doesn't work, you can try switching to a business account as well. Many have said the trick has worked for them in the past, so you might as well try this one too.
Tips for Going Live on TikTok
If you go live on TikTok, there are some plus points to it. To create engaging content and stay connected to your user base, look at the tips given below:
Create your space: Make sure that the space you choose for your live stream is appropriate and suits the theme of your content. It should have proper lighting so that the viewers can see you clearly and what you are doing.
Quality audio: Before starting with your live stream on TikTok, you must check that the sound is clear, and so it doesn't hamper the smooth process while live-streaming. If there is any background noise, make sure that you eliminate it, using a microphone or any noise cancellation software.
Check your connection: Nobody would want to end the live stream due to connectivity issues, right? So you can check the internet connection beforehand and make sure it is working fine.
Right timing: You have to get an idea about when most of your audience is present on the app, so you can go live around that time. This will help you in increasing your view count as well, and you will have more viewers to entertain.
Length: While it is totally up to the creator, as per TikTok, the preferred time for a live session is 30 minutes. The length of it also depends on what you are doing in your live stream, like an interview, tutorial, etc. but you can keep it short and crisp.
Planning: If you are going live randomly, there are chances that the audience might get bored quickly, as you are not prepared for what to talk about. So plan ahead of the live stream for what you plan on doing in your live session.
Good angle: When you are going live, the camera or your device should be set at a proper angle, so that the viewers will be able to have a clear view of you throughout the live stream.
Increase reach: Another way you can increase your view count on your TikTok live is by posting a TikTok prior to the live stream and informing your followers about it.
Cross-promote on other platforms: Apart from posting about your live stream on TikTok, you can also post on other social media platforms as well to let your other followers know.
Use your connections: If you think that there might be trolls, spammers, or haters joining your live session, you can get help from others to block the trolls. And this way, you won't have any interruptions in your live stream.
Interact with your audience: What most of the creators don't do is respond to the comments that they get during their live stream. Since they are live on TikTok, the more they will interact, the better relatability and engagement there will be.
Using the tips given above will turn out to be beneficial and also help you out in making the most out of your live stream.
Read More on TikTok:
How to Remove Red Filter on TikTok?
How to See Who Viewed your TikTok Videos?
Conclusion
There are easy ways and everything is explained in detail about how to go live on TikTok. Going live on TikTok is an efficient way for a creator to increase engagement with his/her audience.
Not only will the engagement get boosted, but it will also lead to earning money through the gift points when they go live. There are some tips discussed as well, which one might want to consider before going live. With the help of this article, you will also learn how to join live on TikTok.