Trends on TikTok come and go, but what don't are the errors that people have to face on the platform! But worry not, because we are here to solve the technical queries. And if you don't know how, we can tell you how to see who viewed your TikTok videos.
With many TikTok challenges taking the platform by storm, there is another one that grabbed the users' attention. Just like the #BussItChallenge, it didn't take the #SilhouetteChallenge long to get trending on the app. Many TikTok users have done this challenge and now some of them are asking for one answer – how to remove the silhouette filter on TikTok?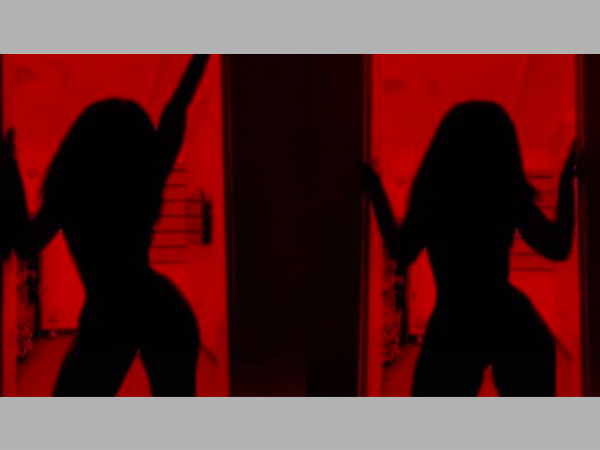 And that is where we step in. In this article, we are going to talk about what is Silhouette Challenge, how it started, and the ways to remove it. So now, let's jump right in without wasting another minute!
What is the Silhouette Challenge on TikTok?
The viral Silhouette challenge on TikTok is basically about presenting an individual's silhouette, who is mesmerized as most women, showing off their figures and physiques in the doorway with the red light filter on.
The #SilhouetteChallenge started as a body-positive movement and empowered women to celebrate their bodies when a TikTok user @yoelise uploaded a video where she was showing off an unedited photo of herself while posing in front of a doorway. This was then followed by an edited version of the same image that transitioned her body into a silhouette with a red background. The video garnered more than 1.8 million views in less than a month, and she even shared step-by-step tutorials on how to make a similar edit later. Soon after that, many influencers and users of different shapes and sizes started flaunting their frames and got support and praise from others on social media.
However, as quickly as it went viral, it lost its motto when some began sharing tips on how to remove the red filter. If you're wondering why, here's the answer – to expose content in the video without the user's consent. This is completely inappropriate, and thus, should not be done.
Furthermore, looking on the brighter side, there are still safe ways to take part in the challenge, and it's not too late to jump in. Here's a breakdown of Silhouette Challenge's red light filter and what you need to know before creating your own.
How to Add the Silhouette Trend's Red Light Filter?
The #SilhouetteChallenge, which began as a trend for women to celebrate and show off their angles, quickly turned sour when users started sharing ways to TikTok silhouette remove red filters on Twitter. Soon after that, tutorials began popping up on YouTube, Reddit, and other platforms providing instructions on how to counteract the filter to reveal more content than the creator meant to show. This meant showing the nude or partially nude bodies of the user. While that's a clear breach and a blatant violation of privacy and consent, a quick search offers a plethora of tweets from mostly men, asking for tips on how to get rid of the red color effect.
After this chaos began all over social media, professional photographers and videographers took to TikTok and other social media platforms, warning women and everyone else by explaining how the filter can be removed easily. They suggested not to wear lesser clothing and if they want to participate, it should at least cover up their most private areas.
It is pretty easy to create your own video with the Silhouette Challenge filter on TikTok! There are many people that use the same effect and post their videos by using a video editing app. You must just look for the red light or vin rouge filter and follow the TikTok trends. Then start recording, and do so. If anyone wants to be a part of the Red Silhouette challenge on TikTok, it is really easy. Anyhow, there are a few reasons why somebody would want to remove the red light filter from TikTok.
How to Remove the Red Light Filter?
So now, let's get to the important part that most of you are here for, how to remove the red filter on TikTok from the #SilhouetteChallenge trend videos. While we strictly recommend not doing this unless you have the consent or the permission of the video creator who made the video, here are the pretty easy steps for the simple process using some apps. You can say they are the "Red filter Remover app".
Open TikTok and download a Silhouette Challenge video on your device.
Then download and use any video editing app like Inshot or Viva cut video editor.
Now, add the Silhouette Challenge effect video to the timeline.
Tap on Adjust Button near the effects area.
Increase the brightness and decrease the Contrast and Saturation of the video.
Then also decrease the tint.
Now the Silhouette Challenge red lite filter will be removed!
⚠ Disclaimer: This is to inform you that the above-mentioned steps are solely for informational purposes, and for any user who intends to remove the filter from their own video or image. Anyone who takes inappropriate action by following the steps for someone else's image or video, they are to be held responsible for their actions.
FAQs
Ans: No, it isn't possible to remove the red filter from Tiktok fully. The red color can however disappear.
Ans: No, there is no need for Snapchat to create the Silhouette challenge. You can do it with the help of the Instagram Reels feature if you have an account on Instagram.
Ans: Yes, there are men who are removing the red filter from the silhouette challenge in order to view the content in the video, which is completely inappropriate.