Grammarly is one of the successful AI-based applications. Released in 2009, it helps in correcting sentences, which may include spelling, punctuation, plagiarism, and grammar errors; thus, it is one of the best platforms for improving your writing skills.
Eloquence while expressing thoughts is important, and Grammarly helps in bringing this virtue to life in sentences too. Grammarly is loved hugely among the audience because it helps in constructing perfectly-fit sentences.
Grammarly's benefits can be availed of through its free and premium versions. The free version helps to provide punctuation, grammar, spelling, and sentence framing assistance, while the Grammarly Premium option adds more writing insights. It includes plagiarism details, readability reports, writing assistance, writing reports, style guides, tone guides, and much more. This article gives a comprehensive review of the performance of Grammarly, the extra services provided by it, service charges, monthly/annual charges, and much more.
What is Grammarly?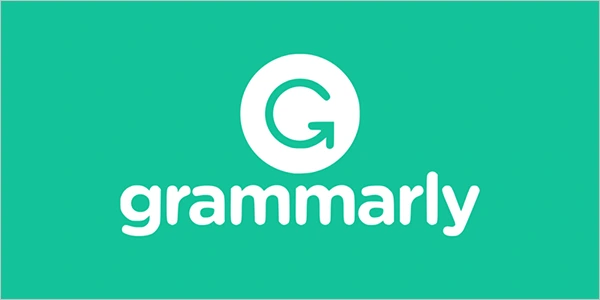 "Grammarly" renders the service of correcting grammar, punctuation, spelling, and even framing the whole sentence correctly in any piece of writing. Being released in 2009, it is 2023's most popular AI application that can fix any article, blog, or essay. This spectacular application was co-founded by Max Lytvyn, Alex Shevchenko, and Dymtro Lyder and had its headquarters in San Francisco. It is an AI-based grammar checker that brings great chances of improvement in users' written work by framing perfect sentences.
The Grammarly application not only corrects errors, but also gives a clear, brief explanation behind the correction; meanwhile, other than grammar, punctuation, and spelling, it also takes care of plagiarism. This is an excessively used tool by technical writers. Grammarly provides its service through a free and a premium version. It would be interesting to know about them, how they differ from each other, and what benefits one can get using them individually.
Who Can Use Grammarly?
Grammarly came as a grammar companion that is capable of scanning millions of characters in seconds and in the meantime, also proposing corrections through suggestions. It is not just an application for professionals but an AI for everyone to correct common sentence errors; it helps humans who stumble in the construction of a concise writing structure, thus providing meaningful service in the current world of perfection. This amazing application can be effectively useful for everyone, including:
Students
Journalists
Copywriters
Content writers
Publishers
Researchers
Analysts
Free-lancing writers
Anyone who uses English in their everyday life
Anyone who is interested in using an AI that supports English corrections
How to Login to Grammarly?
There are various ways through which anyone can log in to Grammarly and avail of the maximum benefits through the free Basic or Premium versions. First, the user needs to have an E-mail address, for example, in Google, Yahoo, etc. Users can understand Grammarly much more easily after using the basic free version first. There are actually 3 ways through which you can simply add the Grammarly application to your system, and they are as follows.
Grammar Web App: This application can be used to simply correct small paragraphs, sentences, or articles that need changes. Once you enter the app.grammarly.com page, it will first ask for your email address; then, you can easily enter the Grammarly application with no further impediments. In the "new document," you can either paste your work for corrections or simply write on the spot to get instant changes.
Grammarly Browser Extension: Saving the Grammarly browser extension can be the other way to use this AI grammar checker. It's an easy task to download the extension from the Chrome web store. Once you agree to add Grammarly's extension to your browser, the free version scans every word written or present in the document. One can always check the mistakes/suggestions by clicking on the Grammarly scanner present at the bottom right of their Google documents.
Grammarly Application: Through fast internet access, one can easily download the Grammarly application. After signing in, users get grammar suggestions through a red line below the incorrect word, phrase, or sentence. This friendly application also provides a clear reason for the correction it suggests. Therefore, it's the best grammar tool for this generation that can be easily trusted.
What Comes in Grammarly Basic Free Version?
Grammarly does have a basic free version that encourages people to taste its service for free of cost. There is a lot that Grammarly's free version does in order to help its customers frame a perfect sentence or speech. Below is a list of all the minor tasks handled by it.
Spelling
Tenses
Prepositions
Verbs and Adverbs
Conjunctions
Readability report
punctuations
Grammarly has evolved with time, and in addition to simple grammar correction, it also does some important tasks like plagiarism checking and much more.
What Service Does Grammarly Premium Provide?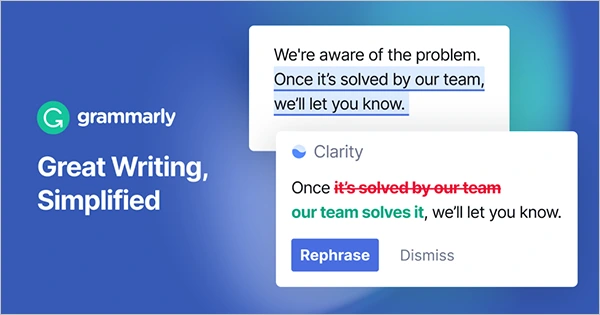 Grammarly, a mastered AI application to correct sentence errors, promises to give extra services to its premium membership holders. It clearly contains tactics for becoming a better student and thereby shining in the semester grades for high school students.
Plagiarism Checker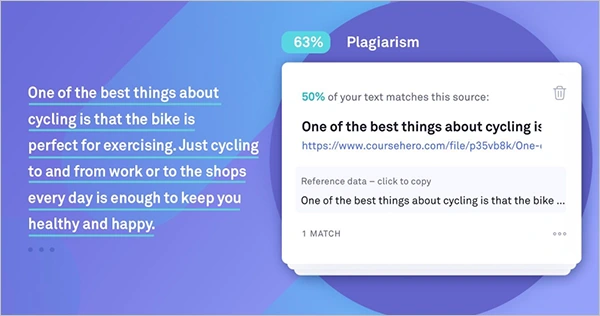 Grammarly helps in detecting plagiarism by comparing the user's document/writing with various articles present on the web. The plagiarism checker gives clear data on the percentage of sentences that have been copied.
Writing Assistant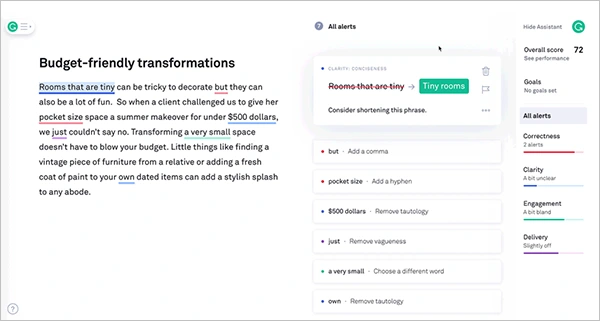 This AI feature is available to basic Grammarly users as well. The writing assistant scans the whole piece of writing in a fraction of a second. Later, It offers suggestions to fix the sentences and also provides the right reason behind the correction. This application doesn't help in creating whole blogs, articles, or content for the users, as does the Jasper AI; rather, it provides support for creating error-free writing through comprehensive solutions.
Readability Report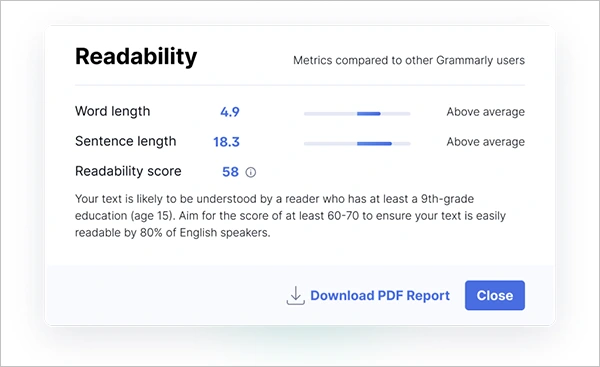 This report provides insight into the document by scanning it completely. The report consists of parameters like "clarity," "engagement," "delivery," "word count," and "vocabulary." It suggests the writer keep a vigilant eye on the structure of their sentences and also helps users to give concise and clear writing.
Editing Report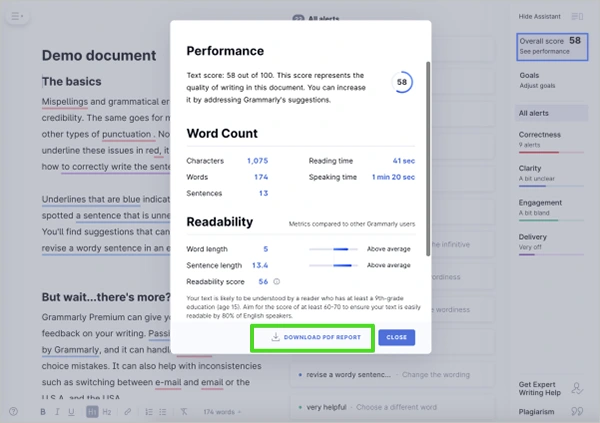 Yes, Grammarly provides an editing report to its users with all important data like word count, correction suggestions, reading scalability, and much more. This editing report can be easily downloaded and shared with anyone to watch or edit.
Style Guide
The style guide is learned to be the most impressive feature in the premium feature of Grammarly, as it is helpful when numerous writers work on a single piece of work. In the style guide, writers can fill in their suggestions in work style, which thereby ensures the creation of a perfectly demanded work.
Spelling and Grammar Checker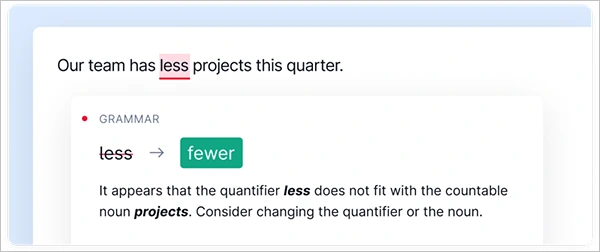 This feature is present in both basic and premium memberships. Simply put, it gives correct suggestions to its users when any spelling or grammar error is present in between the words. Before the correction, the reason behind it is also given, thus clearing the doubts of the writer or user.
Tone Rewrites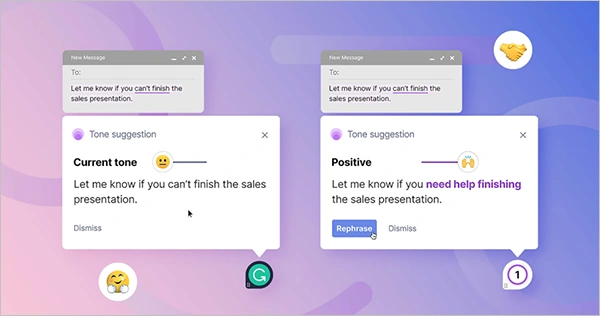 An essential feature that helps in maintaining a consistent tone throughout a piece of writing. The writers get major benefits through this feature by adjusting the tone of their writing style, following which Grammarly Premium proposes changes. This feature can bring changes not just to the user's Google documents but also to their emails, messages, slack, and posts.
These are the various tasks done by Grammarly once the user is connected to its premium membership. Now, the question must be, what's the price of this membership? Is Grammarly a budget-friendly or expensive AI service? Let's find it in the article ahead.
What is GrammarlyGO?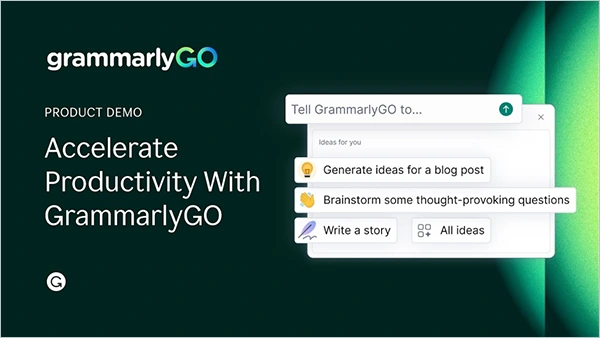 Nowadays, students dwell on custom writing help due to a lack of both time and interest in preparing their own assignments or academic papers. GrammarlyGO can assist students with its chatbot, which guides the work they are creating. After clicking on the GrammarlyGo icon, the bot provides every answer to the user's query to help them create an attractive piece of work that is ready to be published or shared. The premium version holders can get up to 500 prompts in a month to use GrammarlyGo, whereas the free basic GrammarlyGo prompts are rather limited but helpful.
This feature is highly similar to ChatGPT, an AI that has answers to all the queries of its customers, whereas the GrammarlyGo chatbot only assists in creating helpful, impactful, and concise work through its comprehensive suggestions.
How Much Does a Grammarly Premium Cost?
Grammarly Premium membership is definitely a service to invest in as it does more than just correct grammar or spelling. It acts as an AI companion who understands the importance of impactful and clearly written work, one that is effective and without any errors. Grammarly Premium, an AI grammar checker, provides its valuable service for only $30 per month, whereas its annual charges are $122. Its quarterly subscription costs up to $60, choosing a Grammarly Premium is a steal.
Users who are on a restricted budget can go for the Grammar Basic free version, which does a praise-worthy job of correcting every error in the user's writing work. Standing ovations to the efforts Grammarly's free version makes by clearing off all the grammatical errors or corrections in the framing of a sentence. A small report on correctness, clarity, engagement, and delivery is also present in the Grammarly free service.
Are Grammarly Services Accurate?
Even though Grammarly ensures its service credibility, several loopholes in its functioning have been reported. The list contains some negatives in the working of Grammarly.
Not 100% Accuracy: Yes, one cannot blindly believe in Grammarly's functioning, even if it's an AI. It has been found that Grammarly sometimes gives incorrect suggestions, and its marked suggestions do not work after approving them with a click. It has become a mere disappointment in front of various users due to its lacking performance.
Fixes Only English Language: To score in English, it is essential to meet the grammar rules, one that flourishes this language with correct words, punctuations, spellings, and much more. Grammarly does that job specifically for the English language content. Grammarly should also support other popular languages preferred in the market, like French, Japanese, etc. Grammarly's spell checker provides choices between Canadian English, British English, or Australian English whenever it detects any spelling mistake.
Free Plagiarism Checker: There are plenty of plagiarism-detecting tools in the market that provide the service of free plagiarism checking. Grammarly provides it under the shells of its Premium version. By offering a free excess plagiarism checker, Grammarly can really rise in its popularity score in the market.
After knowing the accuracy of Grammarly, let's watch the pros and cons table depicting the performance of Grammarly Premium.
Pros and Cons: Grammarly Premium
The given table showcases critical notes on the functioning and performance of Grammarly Premium.
Pros
In-line checker.
Gives the reason behind every correction.
The fast and easiest way to construct a well-designed sentence structure.
Plagiarism checker, tone rewrites, editing reports, and readability report is provided.
Contains 400 prompts to use GrammarlyGO.
Cons
The plagiarism feature should be in the free basic version.
Grammarly should extend its reach to other popular languages in the market too.
$30 a month is an exorbitant service charged by Grammarly.
Various Competitors of Grammarly
Even though Grammarly is the fastest AI application that helps in creating user-friendly sentences through its more than 400 parameters, it does have various competitors that are also excellent in this specific service. These essential productivity software tools help in committing to excellence to its users and therefore are used tremendously in the market.
Here is a list of various Grammarly competitors with information on the tasks that they respectively handle.
| | | |
| --- | --- | --- |
| Grammarly Competitors | Competing Feature | Feature Rating |
| Microsoft Word | In-built grammar feature to correct the sentence then and there | 3★ |
| Google Docs | Grammar checker that alerts users with spelling, grammar, and punctuation errors | 3.4★ |
| WhiteSmoke | Grammar checker, $59.9/month cost, a proofreader that also does contain video tutorial, translator, and templates | 3.9★ |
| ProWritingAid | Affordable, powerful, and efficient grammar checker that provides words choice, suggestions, grammar corrections, and edits fastly | 4.6★ |
| Turnitin | An AI tool for proofreading that solves all the grammar errors and even finds duplicate content that can be caught in plagiarism | 2.6★ |
| Ginger | A human editor does the proofreading in mere seconds and gives various suggestions for altering the text and correcting grammar, punctuation, or spelling mistakes. The error here is outlined in blue color. | 4★ |
Our Verdict: Is Grammarly Premium a Worthy Service?
There are various reasons that echo Grammarly Premium as a beneficial service in the market. Both the free and premium plans help users to create readable content. The reason behind the popularity of Grammarly Premium is the various additional services it provides like more than 400 grammar parameters to correct a user's work, citations, plagiarism, correcting style, a personal dictionary, and much more. $30 a month for its premium seems like a user-friendly service that tends to provide numerous typing assistants and helps in creating concise content with brevity and clarity for everyone.
Its meaningful services have also been questioned a million times for their inaccurate functioning. Grammarly, an AI grammar checker, is believed to also provide wrong corrections in sentences sometimes therefore, the potential suggestion proposals made by it cannot be trusted. Even though it's the fastest AI that helps in creating concise texts and has become a real companion for current-generation writers, publishers, copywriters, and analysts, it cannot be trusted for 100% accuracy.
Closing Thoughts
Grammarly is known as the perfect companion for fixing any article, blog, or essay. It is a trusted AI tool, but the reported loopholes in its functioning are a matter of concern. If it fails to provide a credible service, a huge number of dependent audiences are surely going to get affected. Currently, it's the fastest AI grammar checker that's doing a commendable job in the market.
FAQs
Ans: Yes, users do get a 30-day trial before choosing a Grammarly Premium membership. Also, Grammarly gives a free basic version, which is mostly preferred by users.
Ans: Grammarly is a much faster and more accurate AI grammar checker than Turnitin. Turnitin is specifically renowned for its plagiarism-checking features, whereas Grammarly does numerous tasks like writing assistance, spell-checking, vocabulary, etc.
Ans: Yes, Grammarly is good for editing and is highly preferred by professionals to correct various grammar errors. It also provides suggestions for concise writing.
Ans: Yes, students can use Grammarly for their best interests, whether it's the assignment that they want to modify or the suggestions in style and tone.
Ans: No, Grammarly doesn't help its users when there is either a weak or no internet connection.
Sources
Ben Moore, Grammarly Review, PCMag, June 16, 2020
Rick Broida, Get one year of Grammarly Premium for $69.98, CNET, December 20, 2017
---
Also Read:
Top Mobile Apps to assist you in college