Yahoo has been a part of the email world for so long. From working with emails to getting the latest news, everything can be done through Yahoo. As an email service provider, it is used by millions of users from all over the world. What makes it so popular is; it's easy to use interface and the security features.
Forgetting passwords is a very common scenario as it is not possible to remember all the passwords every time. If you no more remember the correct password of your Yahoo account, no need to get worried as Yahoo provides some easy methods to recover the password.
To perform the Yahoo password recovery process, you have two options:
One is by using the mobile number linked to your Yahoo account.
Another is by using the alternative email address added to your account.
Note: Yahoo doesn't send the lost password, you can only set a new one by verifying your identity.
Let's begin:
Resetting the Password Using Mobile Number
Go to the Yahoo Sign-in Helper page and click on the option 'Difficulty Signing in'.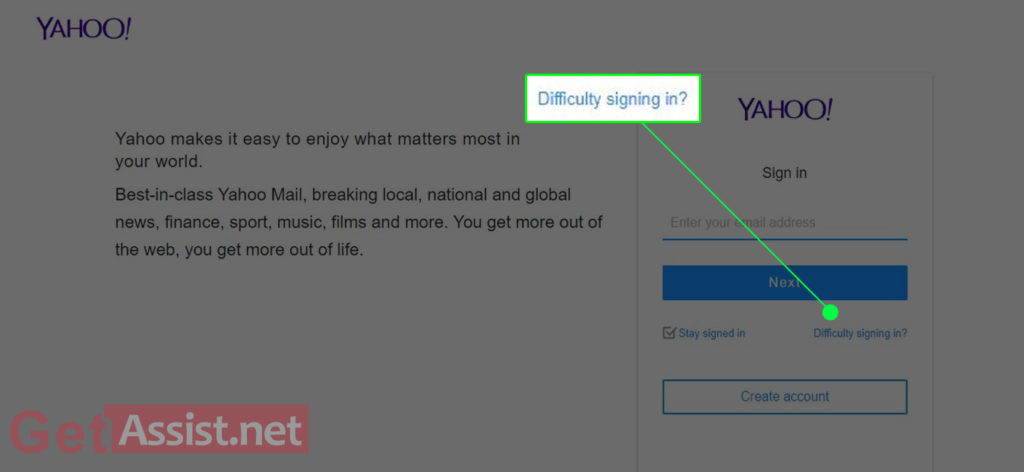 2. From the recovery options available, select the one that asks you to enter your phone number.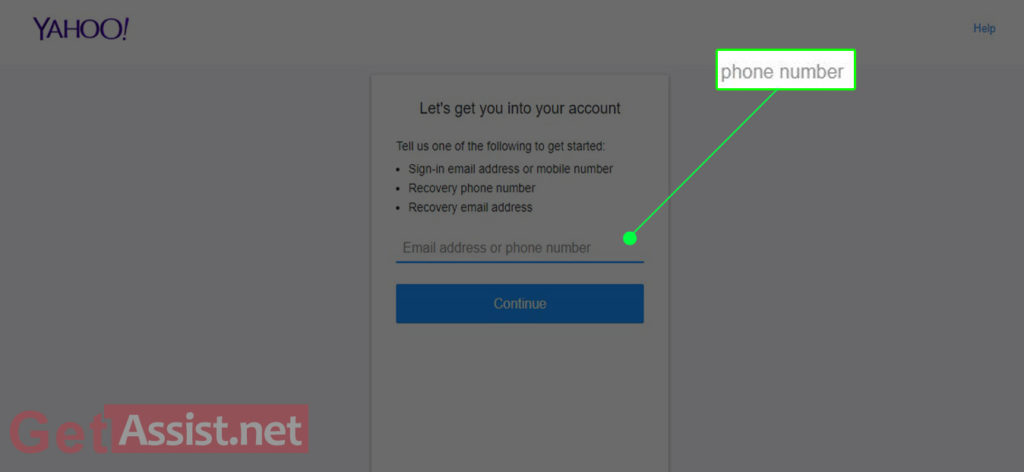 3. On the next page, your phone number will be shown on the screen, click 'Yes, text me a verification code'.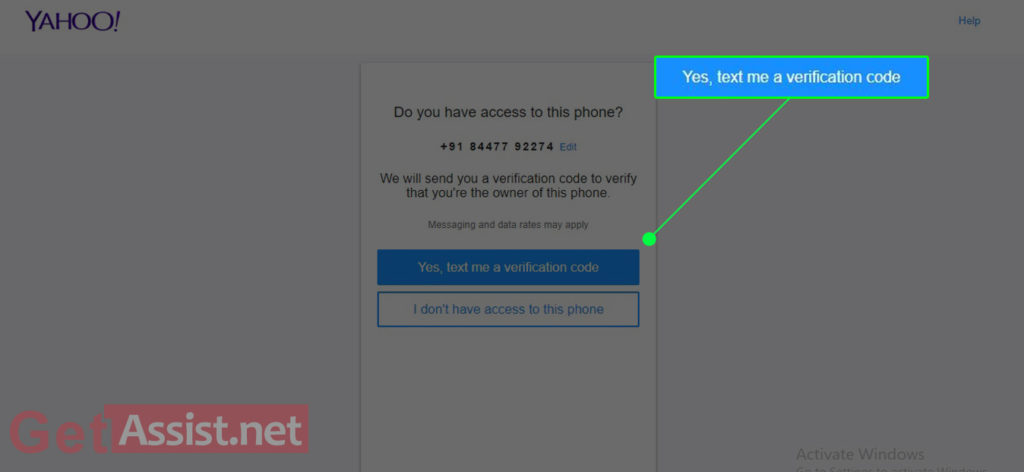 4. Fill in the code that you got on your phone and hit 'Verify'.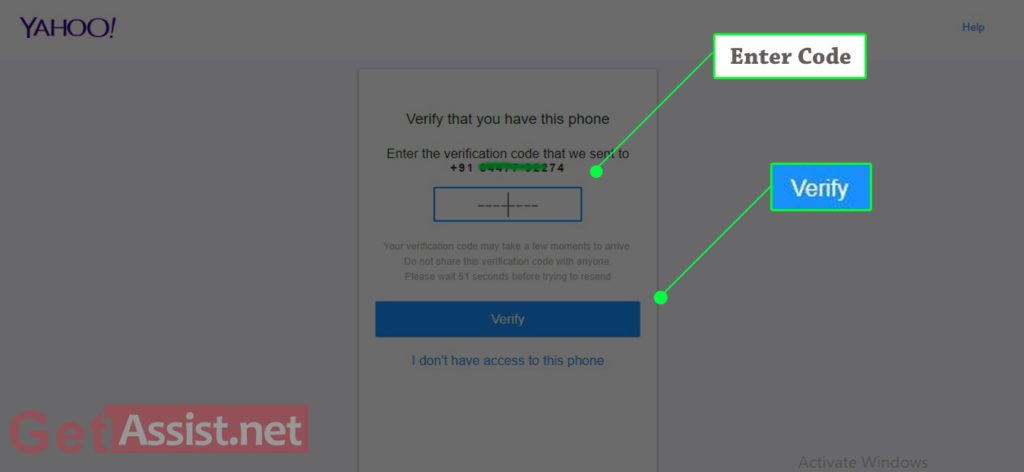 5. You will see all your Yahoo email addresses linked with your phone number.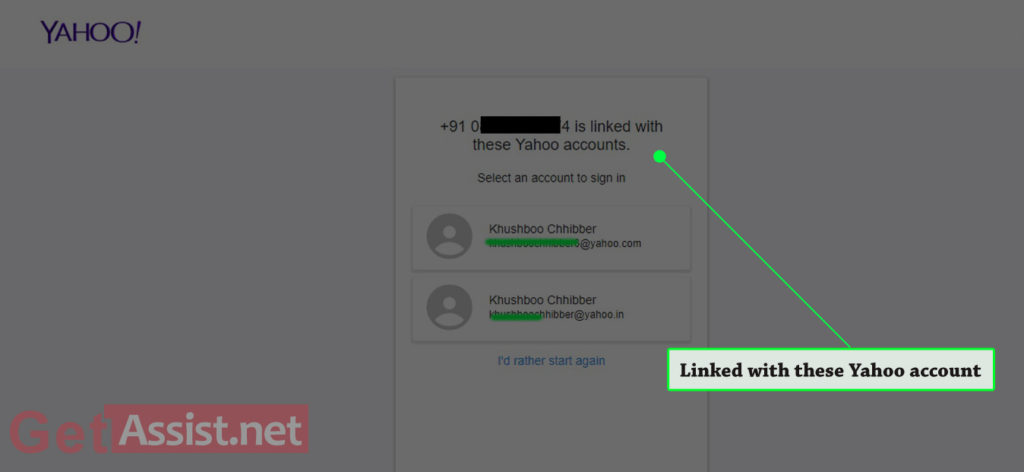 6. Click on the account that you are recovering your password for.
7. Next, you will see a message that you have successfully signed in to your account.
8. After this, you can continue using your account as it is or set a new password. It is recommended to set a new password immediately so that you don't get locked out of your account again.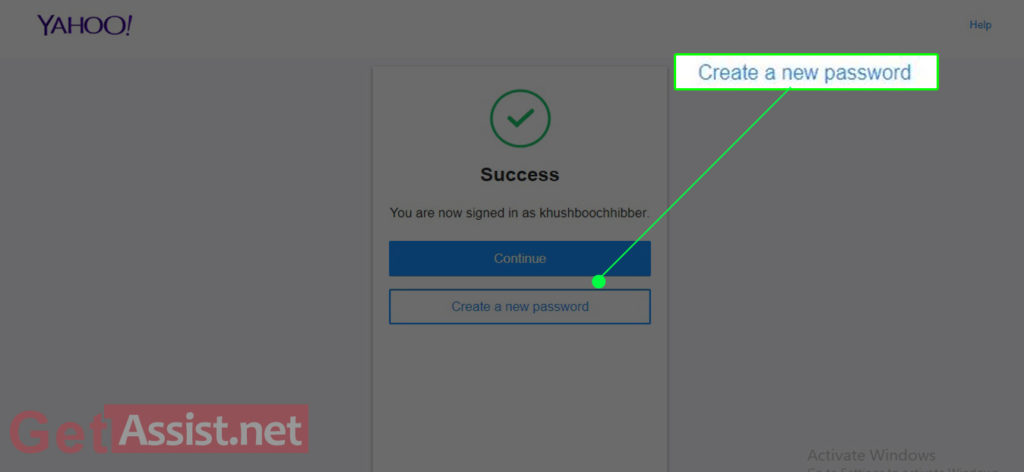 9. Enter a new password twice and press 'Continue'.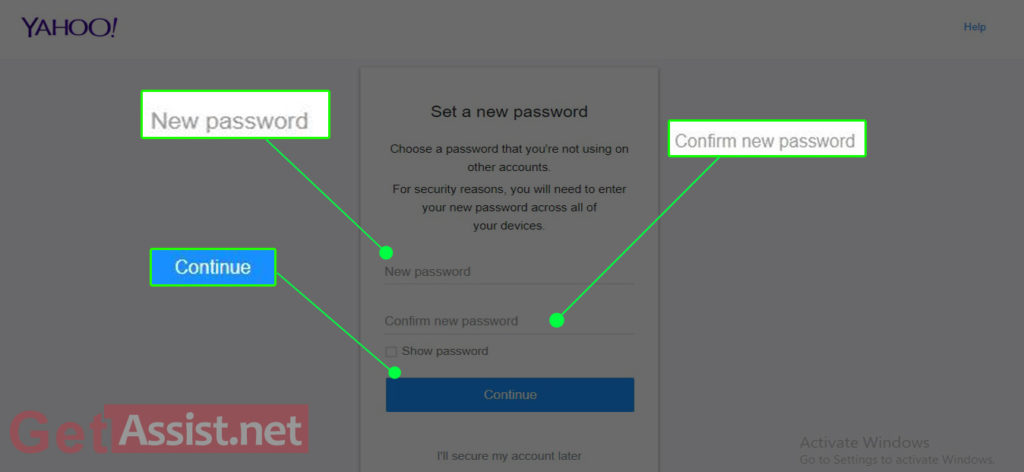 10. In the next step, you can also update the recovery information of your Yahoo account or if everything is already updated, click 'Looks Good'.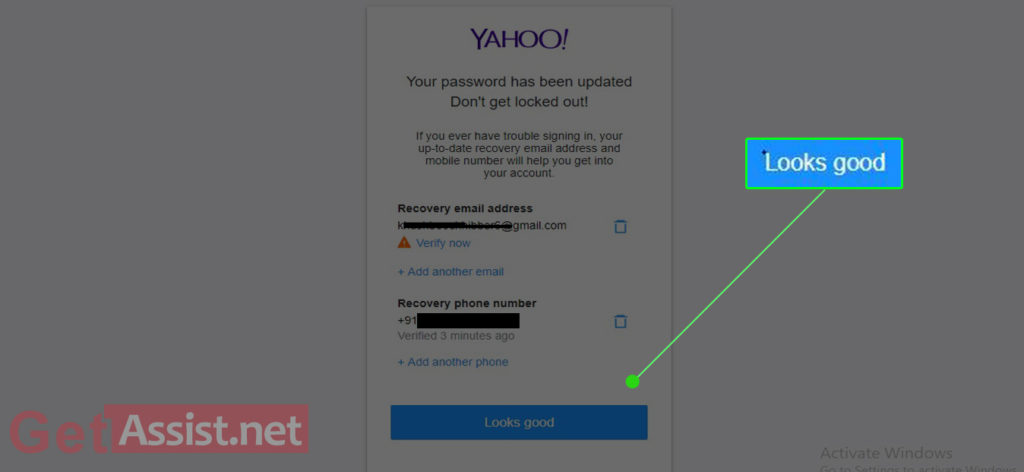 11. When you see the message 'Your security setting has now been updated', press 'Ok, got it'.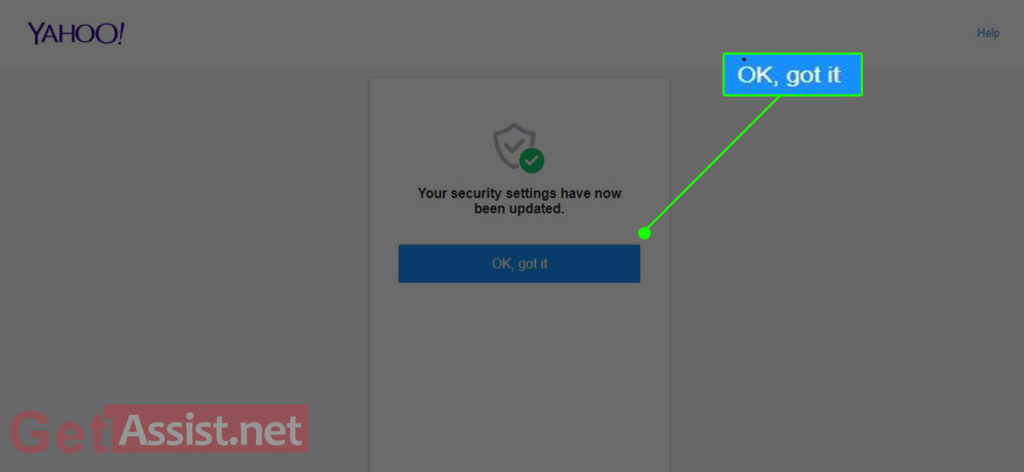 That was all about resetting the Yahoo password using the mobile number. Now, let's move on to the next method.
Resetting the Password Using a Secondary Email Address
Go to the Yahoo Sign-in Helper page and click on 'Difficulty Signing in'.
Enter the recovery email address associated with your Yahoo account.
Next, select 'Yes, please send me a verification code' when you are asked 'Do you have access to this email'?
Log in to your recovery email address to get the code sent by Yahoo. Enter the code and press 'Continue'.
Next, click on the Yahoo email address linked to your recovery email address.
You will receive a success message where you can either continue using the account or create a new password for it.
If you don't want to lose access to your account again, make sure to create a password before proceeding further.
So this was all about what are the options available using which you can reset Yahoo password.
Note-
The above methods can also be applied in case your Yahoo account got hacked and the password has been changed but the recovery information is still intact.

In case you don't have access to any of the recovery information, um! You won't be able to go through the Yahoo password recovery process.
Reactivate Yahoo account
Reactivating Yahoo account has to be done when you have deleted your account for any reason and want it back later. But Yahoo account can only be recovered if it has not been permanently deleted.
Here are the steps you need to follow to perform Yahoo account recovery after it has been deleted:
Open the sign-in page of Yahoo.
Enter your email address and password and then click on 'Sign in'.
Follow the instructions to verify your account, if asked for.
Next, enter the CAPTCHA for verification and press 'Reactivate'.
After you see a success message, try to sign in to your account.
Once you have successfully logged in to your Yahoo account, you will be able to see your old data. However, it is possible that some of the data would have been permanently lost during the time you deleted the account.
It may take some time for a deleted Yahoo account to be reactivated.
Note- Yahoo account can be reactivated only up to 90 days from the time you have scheduled your account for deletion. Also, deleted Yahoo mail accounts cannot be recovered after 365 days or if the account has violated Yahoo's terms.

Recover Yahoo Password without Phone Number and Email Address
To recover Yahoo password, it is important to have access to any of the following information:
Sign-in Email Address or Phone Number
Recovery Phone Number
Recovery Email Address
If you don't have access to any of these, it will be nearly impossible to recover your Yahoo account.
Recover Yahoo Account Using Secret Questions
Earlier, this option was there to recover your Yahoo account using the security questions that you have selected while creating the account. But Yahoo no more offers a secret question facility to secure your account.
Instead, you can use the Password Helper to reset the password, enter the phone number or email address, get the verification code, enter it and that's all. Thereafter you can simply set a new password for your Yahoo account.
Contact Yahoo for Account Recovery
Last but not least, you can reach out to the Yahoo Help Page to get solutions for the problem you are facing while signing into your account.
On the help page, you will see a number of troubleshooting articles, just select the one that matches your problem, follow the instructions provided and there you go. Hopefully, this will help you out with the prevailing issue.
You can also speak to a live agent at Yahoo for getting help for the recovery of your Yahoo account.
All the above methods will definitely help you to recover your Yahoo account depending on the scenario you are in. But to avoid getting into such a situation in first place, it is recommended to keep changing your password at regular intervals.
READ NEXT: