The issue of not getting verification code texts is another reason for rising blood pressure when we feel the dire need to pass the security of an application. Scrolling back to back into applications and tapping the resend option is a disturbing process and test our patience.
Let me tell you that this problem is a common issue and can be solved with easy steps for mere changes to your settings and some more stuff.
Easy steps and settings are designed for you so, without any further ado let's dig into the process.
Reasons for Not Getting Verification Code or Texts
Various common reasons can hinder your device from receiving verification code or texts. You will be dumbfounded to know the common reasons, so let's get in the process of knowing them one by one.
Incorrect Email or Phone Number
If you are looking for a verification code and have spent more than a minute wrestling then an incorrect registered email or phone number might be the reason.
We should be alert while filling in important details like email or phone number in any of the applications or services. This might be the case that you have filled in the wrong details.
Blocked Application
Blocked applications lose the tendency to send notifications to us or our gadgets. Your application settings might have been altered by you and you would have forgotten to change the same.
Muted Notification
We sometimes depend on our gadget's notification to receive the latest texts, news, or details. Muted notification can be another pebble on your path of receiving verification codes and links.
Poor Network Connection
If "why can't I receive verification codes on my iphone?" is your query then Poor Network can be a reason.
All of us have gone through the sobbing situation of weak networks at least once in our lives. This can be a reason obstructing our way towards receiving the verification code in our gadgets.
Application Storage Full
Storage notifications of many applications turn our mood OFF if they are filled already up to the brim. From downloading multiple images, and movies to audio, our storage gets filled with unwanted storage that acquires unnecessary space. This can be another vital reason for mishandling verification code situations.
All you need to do is go to the application where you will be receiving the notification and delete all the unnecessary data and information. But you also need to be aware of the Verification code scams.
Right Settings and Steps to Receive the Verification Code Back
A well-curated list of settings and steps has been offered below for receiving the verification code at the right place.
Restart
Restarting our gadgets is the trusted talisman when we face any network or application issue. Restarting is not a time-consuming process so, let your device restart and rehabilitate to solve the query "why can't I receive verification codes on my iphone?"
Press the power button of your device and tap on Power OFF or Switch OFF.
Turn ON the Notification
Recently I faced the same issue of receiving no notification and thereby felt stranded on a shopping application. Guess what, the notifications were muted and it took me hours to wonder where the code text was.
Turning ON Notification in Android
Enter into the settings of your device.
Tap on Apps and notifications.
Click on the application where you will be receiving your verification code. For example Gmail or Message applications.
Click on the Notification tab.
Turn ON the toggle if the notification toggle is OFF.
Your android notification of the desired application has been successfully enabled.
Turning ON notification in iOS
If you are not getting verification code texts and have the query "my iphone doesn't receive verification texts" then turn ON your iOS notification by following the underneath steps;
Go to the Settings and tap on Notifications.
Select the application which will be receiving your verification codes.
Turn ON its notification toggle if it's OFF.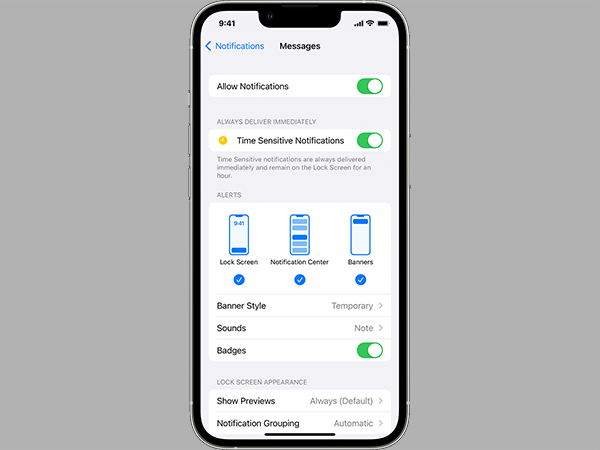 Note: You can also add schedules and provide specific timings of notifications appearance on your iPhone
Gauge on Storage
We all must have a vigilant eye while storing, downloading, and receiving various files of photos, documents, and audio.
My personal experience of receiving no verification emails brought me to the thought of storage and clearing it. Go to the application where you will be receiving the verification code or text and start deleting all the redundant information and data.
Verifying the Blocked Messages
Blocked contacts tend to have no strength of sending any notifications or data through any means. You can receive the verification codes back once you remove these disheveled settings.
An unknown sender message might have been blocked on your gadget so let's change these settings and get our verification code back.
Verifying Blocked Messages in Android
Consider you are receiving the verification code on your message application.
Open the message application on your gadget.
Tap on the three dots in the top right corner.
Click on Spam and block and check whether the unknown sender messages have been blocked or not.
Verifying Blocked Messages on iOS
Verifying blocked messages in iOS can be one solution to your "iPhone doesn't receive verification texts" problem. Steps to solve the same are below.
Do consider that the application receiving the code is Message App.
Go to the settings of your smart gadget.
Launch the message application.
Scroll down and Turn ON the toggle of the Message application.
Now, you will be freely receiving notifications from the unknown senders too, and will receive your verification code on iOS.
Airplane Mode Settings
Though Airplane mode settings are primarily used by air commuters, somehow we end up using it to plug off from the outside world.
If by default your Airplane settings toggle is ON then it is one of the reasons for not receiving the verification code. But friends' solutions are also ready to pull us out of this struggling situation.
Clearing Cache
Caches are the temporary data that acquire our application storage. Clearing the cache can is a serene solution to clear the storage and free the space for the desired verification code and text.
Steps for Clearing Android Cache
Settings>Storage>Message App>Clear Cache
Steps for Clearing iOS Cache Data
Settings>Safari>Clear History and Website Data
By tapping on clear history and website data you will be clearing your iPhone's all cache amount that was holding your device from getting the verification code texts.
Wrap Up
Various common settings ways were there to help us in receiving the verification code. From Airplane mode settings to deleting the cache data, sometimes we have no idea on the solutions we have for an upcoming problem. Hope you will find the solution which you were looking for.
FAQs (3-5)
Ans: Yes, Google can help If you are going through the issue of not receiving verification code or mails on your gmail. Go through the 2- step verification of Google by entering into your Google account settings. Google through its verification will verify you as the right user and the verification code error problems might not reach you.
Ans: The simplest way to get your verification code is to restart your smart device. It will take mere seconds and this way is one of the prior steps for which people go for.
Ans: Now applications pay special attention to security of the user's information and data. Security is the prior reason why applications count the method of sending verification code to a person's registered no. worthy.