MacBooks have established themselves as some of the most well-liked laptops on the market for a while now. They have some fantastic features, are well-designed, and are simple to use.
One of Apple's most popular systems is the 13-inch 2020 Macbook Pro MWP42LL/A. An Intel Core i5 processor with a 2.0 GHz clock speed is included with this gadget and during periods of heavy processing, this speed can be increased to 3.8 GHz.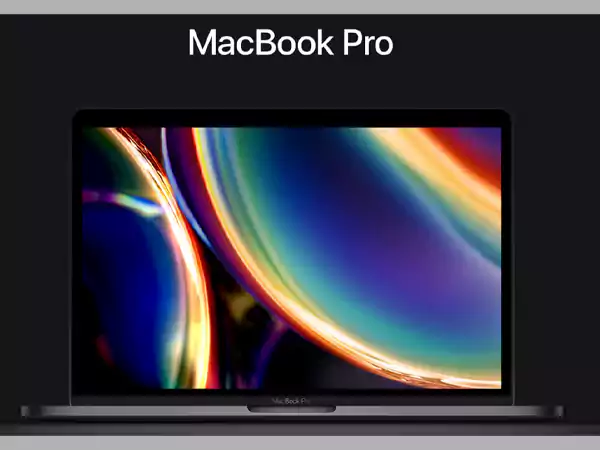 Apple increased this device's storage options, enabling customers to select up to 4 TB of storage at the time of purchase, in addition to the new processors.
Despite having a lot to offer users of all types, is the Apple Macbook Pro A2251 still worthwhile in 2023? For you to make an educated choice, I will go over more information about the MWP42LL/A specs.
Macbook Pro Model A2251: Features
Battery Life
Given all the power you're getting inside, the battery life of the MacBook Pro 2020 is really impressive. An impressive 10 hours and 30 minutes at 150 nits of screen brightness are possible with the 58.2-watt-hour lithium polymer battery that powers the MacBook Pro A2251.
To extend the battery life of their devices with smaller batteries, Apple has made numerous optimizations to their most recent operating system. Comparatively, the Macbook Pro 16-inch devices have a 100-watt-hour battery to offer a similar amount of usage time with the larger screens.
Graphics Processing Unit (GPU) and Processor
An Intel Core i5 (I5-1038NG7) processor clocked at 2.0 GHz with support for Turbo Boost up to 3.8 GHz powers this MacBook Pro A2251, which ships with MacOS X 10.15.4 (19E2265). Only slightly slower than the XPS 13's 19 frames per second, this laptop managed to reach 18 fps on the Civilization VI benchmark.
Although Apple A2251 lacks a dedicated GPU, it does have an integrated Intel Iris Plus Graphics graphics card with 1.5GB of VRAM to process graphics.
Iris Plus graphics on the MacBook Pro 2020 are ideal for photo and video editing but don't anticipate playing demanding games at high frame rates. For better gaming, you can consider Dell Alienware M15 R16 and Acer Predator Helios 500 17 AMD.
Audio
The impressive stereo separation on the opening strings of Pink Floyd's Wish You Were Here caught my attention even though the MWP42LL/A is only a 13-inch laptop.
The audio quality of the MacBook Pro is still underappreciated. The two speakers that are placed on either side of the keyboard produce loud, clear audio with a surprising amount of bass.
Screen Size and Resolution
The only screen type and resolution available for this Macbook Pro Model A2251 is a 13.3′′ Widescreen Retina display with a high resolution (25601600) LED-backlit widescreen. It still remains one of the best options available for a 13-inch laptop.
The screen has a maximum brightness rating of 500 nits and True Tone technology, which adjusts the screen's white balance to the type of ambient light around the laptop.
Although there isn't a 4K option in MacBook A2251, the panel is bright and sharp, making it ideal for photo editing, video watching, and office work. The text is crisp, the colors are vibrant, and I particularly like the True Tone feature.
Design
The 13-inch screen size makes the Macbook Pro A2251 a substantial slab of a laptop which might be a great factor in your decision. In comparison to its predecessor (3.02 pounds and 0.59 inches thick), it is slightly thicker and heavier at 11.97 x 8.36 x 0.61 inches.
In contrast, the HP Specter x360 weighs 2.7 pounds and measures 12.1 x 7.7 x 0.7 inches, while the Dell XPS 13 is only 2.8 pounds and much more svelte at 11.6 x 7.8 x 0.6 inches.
It's the same old unibody aluminum block, which feels and looks sturdy but lacks innovation. The "new" 13-inch MacBook Pro 2020 feels like a step backward after seeing the 16-inch MacBook Pro and how Apple reduced the bezels. Particularly when compared to many models of Dell, the top bezel is rather thick.
Webcam
Since the pandemic broke out and most work meetings are now held virtually, a high-quality webcam has become absolutely essential. The added expense can be avoided by using a laptop with a good webcam.
The 720p webcams in both the MacBook Pro A2251 and the earlier model, which both have similar camera quality, provide only fair video quality. Although this is a common issue with nearly all laptop cameras, video chats are frequently grainy indoors, even in well-lit spaces.
Apple should, in my opinion, upgrade the MacBook Pro's webcam at this time. For a price of $1,299 and above, a 720p resolution seems inadequate, and for full HD video, I would prefer to see 1080p.
Although some users won't be bothered by the Macbook Pro A2251's average quality, if you want more clarity and detail, pick one of the additional webcams.
Keyboard
In an effort to appease people who type on their laptops all day, the Magic Keyboard does away with the extremely shallow keys of the earlier design of the Butterfly Keyboard and adds travel distance and stability.
The 13-inch Macbook A2251 now has a Magic Keyboard, similar to the ones found on the 16-inch MacBook Pro and MacBook Air, which uses scissor switches to achieve 1 mm of key travel.
There is a significant difference here in how your hands and wrists feel while you are typing, which is really what matters most. The overall typing experience has significantly improved thanks to a new keycap structure, an Apple-designed rubber dome, and other improvements.
Esc is no longer concealed in the Touch Bar thanks to the MacBook Pro A2251 Magic Keyboard's addition of a dedicated physical Esc key. The arrow keys have also been rearranged by Apple into an inverted-T configuration, which makes them simpler to use.
Storage and Ports
The MacBook Pro A2251 comes with a 512 GB non-removable SSD as standard storage, but you have the option of upgrading to 1 TB, 2 TB, or 4 TB.
There isn't much to see here, especially if you choose the 13-inch MacBook Pro model, which is less expensive. Just two Thunderbolt 2 ports and a headphone jack are present on the system's left and right sides, respectively.
But you can plug in more peripherals simultaneously with the high-end model of Apple A2251, which offers four Thunderbolt 3 ports.
Thunderbolt 3 creates a revved-up universal port by fusing USB-extreme C's adaptability with its ultra-high bandwidth. Additionally, your MacBook Pro has up to four ports that let you charge it, transfer data, or output video from either side.
Macbook Pro MWP42LL/A Specs
| | |
| --- | --- |
| Apple Model Number | A2251 (EMC 3348) |
| Apple Order No | MWP42LL/A |
| Battery Type | 58.2 W h Li-Poly |
| Battery Life | 10 hours |
| Screen Size | 13.3″ Widescreen |
| Resolution | 2560×1600 |
| Processor Type | Core i5 (I5-1038NG7) |
| Processor Upgrade | Soldered |
| Speed | 2.0 GHz (3.8 GHz Turbo boost) |
| Video Card | Iris Plus Graphics 645 |
| FPU | Integrated |
| System Bus Speed | 4 GT/s (OPI) |
| Cache Bus Speed | 2.0 GHz (Built-in) |
| RAM Type | LPDDR4X SDRAM |
| Min. RAM Speed | 3733 MHz |
| Weight | 3.1 pounds (1.4 kg) |
| Release Date | 5/04/2020 |
| Display | 13.3-inch (diagonal) LED-backlit Retina display with IPS technology |
Final Verdict
I absolutely like the MacBook Pro A2251 (2020), but the newer model of Macbook Pro with M1 processor is a better choice overall because Apple Silicon offers quicker performance and more battery life. If you are looking for a more powerful machine you can also consider the iMac Pro I7.
If you want to continue with Intel and have four Thunderbolt 3 ports instead of two, this version of the 13-inch MacBook Pro is still the best option.