Apple made its very first entry with the latest 8-Core M1 processor with the launch of the MacBook model a2338. The model was launched in 2020 and was the very first MacBook to be launched with this new processor and built-in house. The M1 processor comes with a clock speed of 3.2 GHz, which significantly makes it more energy efficient than any of its Intel counterparts.
So now that you are here, I suppose you are looking for a2338 MacBook Pro review, well, you are undoubtedly at the right place. Continue reading to know all about this exceptional product and if it's worth investing in or not.
Overview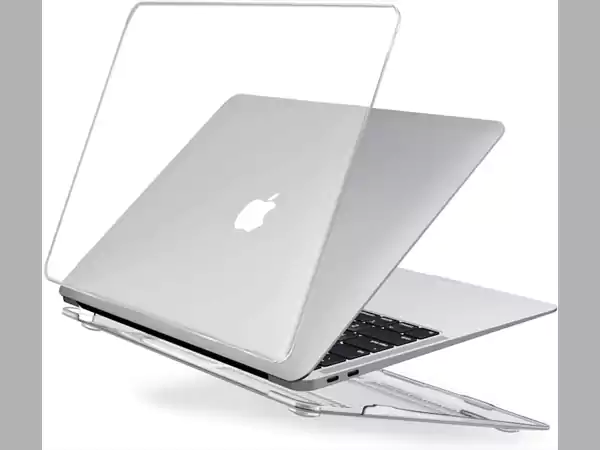 | | |
| --- | --- |
| CPU | Apple M1 (8-Core) |
| RAM | 8 GB Unified PDDR4X-4266 MHz SDRAM |
| Graphics | Integrated 8-core GPU |
| Screen | 13.3 inch, 2560×1600 retina display |
| Storage | 256 GB SSD |
| Ports | 2X Thunderbolt 3 (USB-C), 3.5 mm headphone jack |
| Connectivity | Wi-Fi 6, Bluetooth 5.0 |
| Camera | 720p FaceTime HD webcam |
| Size | 11.97 × 8.36 inches |
| Weight | 3.0 pounds (1.4 kg) |
Design
In fact, people may assume that Apple may have neglected the Mac and MacBook while putting all of its focus on the iPhones. Well, that is true to some extent but not totally. So let's not get carried away any further and hop onto a2338 MacBook Pro's other features.
Also Read: Apple MacBook Pro a1708 Reviews
Performance
During its official launch in 2020, it was immensely appreciated by the users for its remarkable performance. With the introduction of the M1 chip, Apple talked all about it and made us aware of what it exactly was while it also claimed that the CPU is 2.8 times faster for building Xcode projects while delivering twice as fast performance.
But we can't just rely on some mere words, can we? This is why we had to run some tests on our own. Tests like launching several apps at once, swapping between them faster than we usually do, but the fortunate thing was that these words were not just mere words, they were actually true. The macOS did all we performed each and every step with a single beat.
The fact that Apple has switched to an ARM-based chip, but through its Rosetta tool, you can continue to run and operate any older app or software without facing any major issues, which is actually an exceptional and commendable feature of Apple.
Battery Life
I guess battery is something that matters the most when it comes to any device and Apple is kind of known for providing the worst battery life for each of its devices. However, to the user's surprise, during the time of the MacBook Pro 13-inch release, Apple claimed that it has the longest battery life as compared to any other Mac. with 17 hours of non-stop wireless browning and 20 hours of video playback, it certainly is a game changer.
But again, people may assume that these are just claims from Apple, plus MacBook is always used for pretty intensive tasks, and hence, it would require a better battery life than any of the previous devices. But as per our tests, this one has proved to be quite on the mark.
The battery life of the Apple MacBook Pro 13-inch M1 turned out to be so reliable that you can use it straight from the box without plugging in for a few hours depending upon your usage.
Upgradability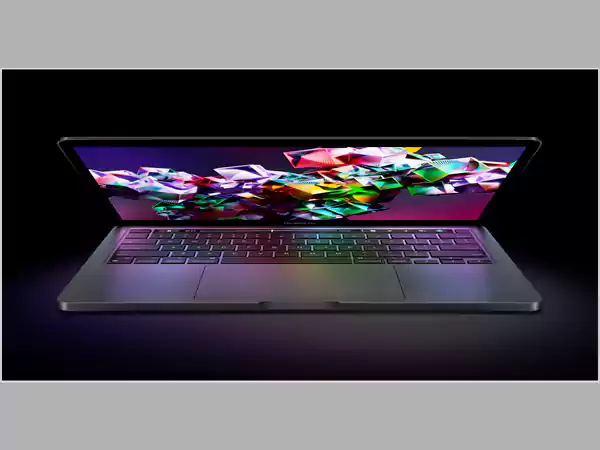 As an iOS user, you must be aware of the fact that Apple keeps on providing regular updates for each of its devices, so you must be wondering to what extent this device can be updated? And not just that, it can also be upgraded to a certain extent. The Apple a2338 MacBook Pro 13-inches can be upgraded from 8 GB RAM to 16 GB RAM, but from above that, there's no chance of upgrading it any further.
The upgrade can be done while the purchase only, but after 16 GB, there's no chance of further upgrade. Plus, one thing that a user must know is that this system would be unable to run Windows on the M1 processor. This is due to the licensing issues it has with Microsoft. But there's no technical limitation from Apple's end for running Windows on its devices, hence, you can easily run Windows 10 on your M1 devices by running it in a virtual machine environment using parallels.
Memory and Architecture
Talking about the memory of this MacBook Pro 13-inch, it features 8 GB RAM as standard but it can also be upgraded during its purchase to 16 GB. The exceptional feature of this MacBook is that, unlike any other such device, the RAM on this device is unified and can be used with the onboard memory as well. You may not find this feature in any other MacBook lineup, well, this is what makes this a2338 MacBook Pro 13-inch so exceptional and worthy.
Price
Well, in the end, it all sums down to prices, here are the pricing details of this device:
Apple MacBook Pro 2020 (16 GB RAM, 512 GB SSD, Apple M1, 8 Core, Space Grey, 13-inch)- $1367.93
Apple MacBook Pro 2020 (8 GB RAM, 1 TB SSD, Apple M1, 8 Core, Space Grey, 13-inch)- $2699.00
Apple MacBook Pro 2020 (8 GB RAM, 512 GB SSD, Apple M1, 8 Core, Space Grey, 13-inch)- $1,199
Apple MacBook Pro 2020 (16 GB RAM, 512 GB SSD, Apple M1, 8 Core, Space Grey, 13-inch)- $2499.00
Apple MacBook Pro 2020 (8 GB RAM, 256 GB SSD, Apple M1, 8 Core, Silver, 13-inch)- $712.99
Should You Go With the 13-Inch MacBook Pro?
Apple released the M1-based MacBook series in November 2020 and since then it is quite unlikely for Apple to release an upgraded version of it. This means that now is still a good time to go with the Apple MacBook Pro M1, especially when the prices are starting from $1999.00
So this was pretty much all about the Apple MacBook Pro M1, well, there's totally no slouch when it comes to its performance. Talking about design, we all know that Apple restricts making any massive changes in designing its products, so the designs are almost the same as the previous model.