Snapchat is one of the most famous social media platforms and is constantly growing in this digital era. The self-destructing messages function that makes it stand out from other messaging apps gives its users a feeling of privacy and exclusivity.
When Snapchat first debuted, anyone could secretly take screenshots of anything. However, Snapchat's exclusive features added a function that sends a Snapchat screenshot notification to the sender of the snap. Now everyone wants to know how to screenshot a snap without them knowing.
Don't worry, we'll walk you through the process of how to screenshot on Snapchat without them knowing through this blog post.
Reasons to Take a Screenshot on Snapchat Without Notifying the Sender

When someone screenshots one of the sender's snaps, it has built-in features that alert the other Snapchatters. There might be instances, though, where someone wishes to save a picture for private reasons without alerting the sender. Here are some of the potential reasons:
To keep a memory : Sometimes, people may want to take a Snapchat screenshot to record a special moment. They might not want the sender to know, though, as it might be construed as intrusive or unsettling.
To gather proof : If someone is being bullied or harassed on Snapchat, they might want to capture a screenshot of the harassing snap to show to a superior or to use as proof in court.
To share with others : Taking a screenshot covertly to share it with others might enable the recipient to share the snap without going against the will of the sender.
To maintain a record : If someone gets important Snapchat instructions or information, they might want to take a screenshot of it to remember it for the future.
It is significant to remember that taking screenshots of other people's snaps without their permission can be a breach of their privacy and confidence. It is always preferable to get consent before capturing a Snapchat screenshot.
How to Screenshot on Snap Without Someone Knowing
The question of how to screenshot Snapchat stories without them knowing is frequently asked by many users who want to take screenshots secretly. It can be done by following these methods:
Using Another Device
Learn how to screenshot on Snapchat without the sender realizing it :
Step 1 : Launch Snapchat on one device, then wait for the snap to open.
Step 2 : Using a camera or another smartphone, take a picture of the snap.
Step 3 : Since the picture wasn't taken on the device that opened the snap, the sender won't be aware that you took one.
Use Screen Mirroring
Another efficient way to prevent the Snapchat screenshot notification is to mirror your device to a PC or other device before taking the Snapchat screenshot.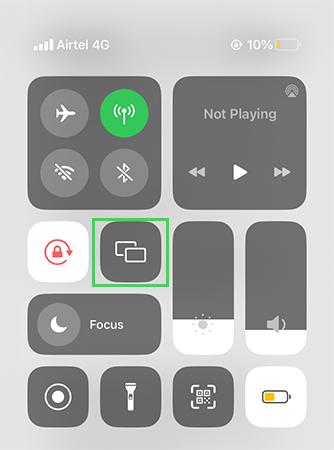 You'll need screen mirroring software, though. Then, you can open Snapchat on your computer through screen mirroring and screenshot a snap. As a result, it won't give the sender a screenshot notification warning. You can also use this method to screenshot Snapchat stories.
Notes
To cast your phone's screen to a PC more smoothly, you should use a decent application for the said purpose.
Use Google Assistant on Android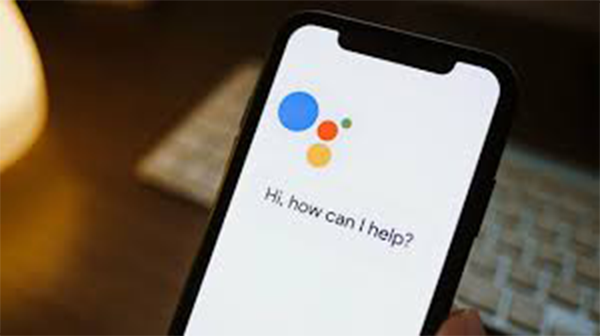 Google Assistant is yet another tool Android users have at their disposal for secretly screenshotting someone on Snapchat.
Step 1 : View the Snap you want to save by opening Snapchat.
Step 2 : Press and hold the Home button and then say, "Take a screenshot". You can also say, "Hey, Google, take a screenshot".
Step 3 : A pop-up menu with several sharing choices will show after the screenshot has been taken; the screenshot won't be automatically saved to your device. Send it to another app so you can access it afterward.
Using a Screen Recording App
Using a screen recording app is another way to take a screenshot on Snapchat without them knowing.
Step 1 : Download and install a screen recording software like DU Recorder or use the inbuilt screen recorder on your phone.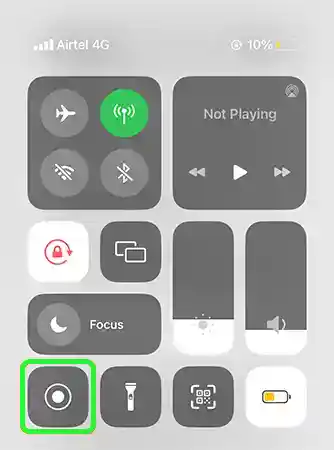 Step 2 : Launch Snapchat and begin screen recording with screen recording software.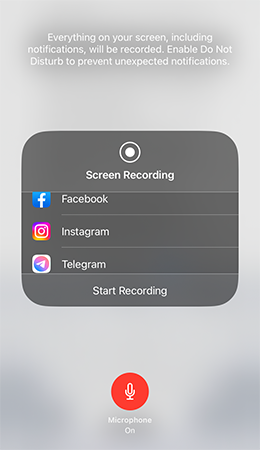 Step 3 : Play the snap and record the appropriate frame.
Step 4 : Put an end to the screen capture and exit Snapchat.
Step 5 : Since the app only records the screen, the sender won't be aware that you took a screenshot from the recording.
Hot Tip🔥: Using a screen recording app can be a helpful technique for people who want to record longer videos or numerous snaps.
Utilizing Mac to Record Snapchat without being notified
Step 1: Use Spotlight Search to launch QuickTime Player after connecting your iPhone to your Mac.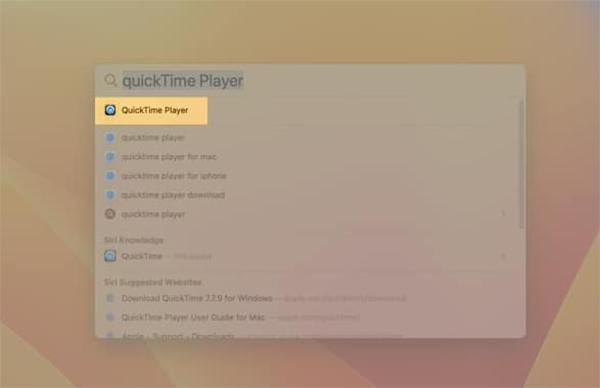 Step 2 : Select File > New Movie Recording next.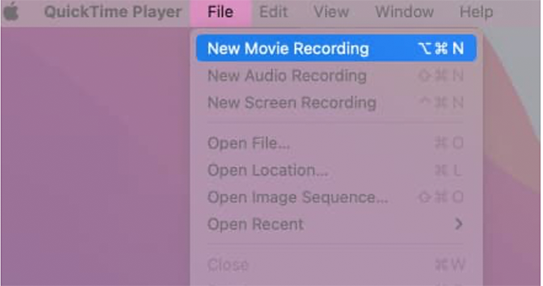 Step 3 : Select your iPhone as the camera input by clicking the drop-down arrow next to the record option.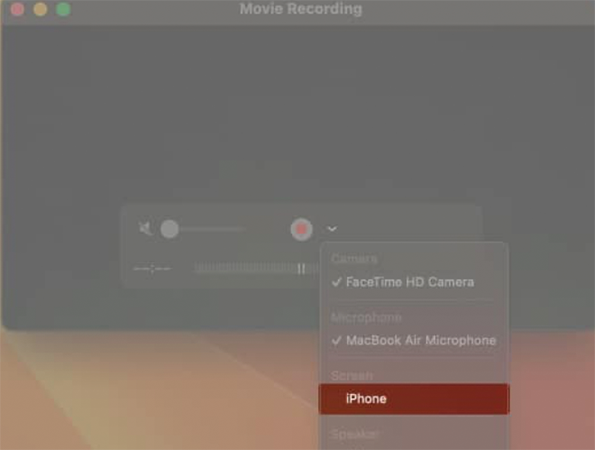 Step 4 : Your Mac should now display the image from your phone. Last but not least, commence screen recording your iPhone on your Mac and look through the snaps.
Follow the initial steps, but instead of recording the screen, hit Command + Shift + 4 on your Mac to take screenshots of the pictures instead of making video recordings of them.
Using Airplane Mode
You can easily trick Snapchat into believing that your device is not connected to the internet by enabling Airplane Mode, which stops the app from sending a notification. Follow the given instruction to avoid Snapchat screenshot notifications:
Step 1 : Open Snapchat, then wait for the snap to appear.
Step 2 : Open the Control Center and activate Airplane Mode.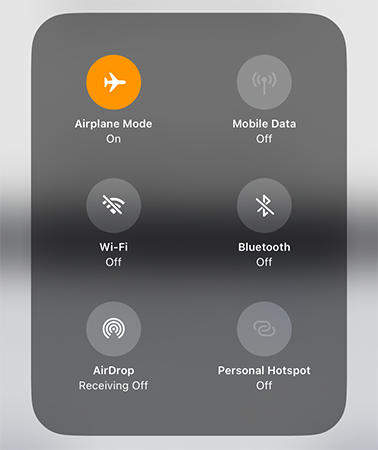 Step 3 : Screenshot the picture.
Step 4 : Exit Snapchat and disable Airplane Mode.
Step 5 : Reopen Snapchat, and you will find that the sender is unaware that you captured a screenshot.
Bonus: Tips to Protect Your Privacy on Snapchat
Here are some pointers for keeping your information private on Snapchat:
Be careful of what you share : Only post things that you're okay with others seeing. You have no control over what the recipient does with a snap once you send it.
Use Snapchat's privacy features : Snapchat has several privacy options, including "Only My Friends" and "Ghost Mode" which can limit who can see your snaps and let you hide your location.
Limit who can add you as a friend : By modifying your Snapchat settings, you can decide who can add you as a friend. Add only individuals you know and believe in.
Update your app frequently : You can make sure you have the most recent security features and bug patches by regularly updating your Snapchat application.
Conclusion
In conclusion, secretly taking a screenshot on Snapchat can be helpful in some circumstances. However, it's crucial to keep in mind that you should honor others' privacy and only apply these techniques when necessary.
You can successfully capture a screenshot of a snap without alerting the sender by using Airplane Mode, another device, or a screen recording app. By using the tips in this article, you can protect your privacy on Snapchat and ensure that only those you trust see your snaps.
Frequently Asked Questions (FAQs)
Ans: Snapchat is a short message service that follows strict guidelines to preserve the privacy of its users. Therefore, the only reason it alerts a person whenever a snap picture is taken is for privacy. The purpose of this app is to share pictures momentarily, so taking screenshots could go against that intention.
Ans: It cannot be disabled. The Snapchat screenshot notification cannot be reversed straight from the app. Users may, however, discover and employ various methods to disable these screenshot alerts since it is not possible to do so directly within the Snapchat app.
Ans: Only pictures without a time restriction can be saved, so yes. Swipe up or tap and hold a Snap while watching it to save it in the chat. 
Ans: No, it's not illegal, but it violates the privacy of the person. So, before taking screenshots, please consider twice and take consent from the sender.
Also read: