As Facebook is a globally used social media platform by billions of users, its app for communicating, Facebook Messenger, is widely used as well. And who wants to choose different platforms when you can get it all in one place, right?
While there are many of us who prefer to keep a neat and clean inbox of messages, there are also some who keep their certain chats and messages separate from the inbox for less confusion or other reasons.
But is doing that possible on Facebook Messenger? Well, the answer to that is in the article below. If you are a Facebook Messenger user and want to know how to view archived messages on Messenger, read on.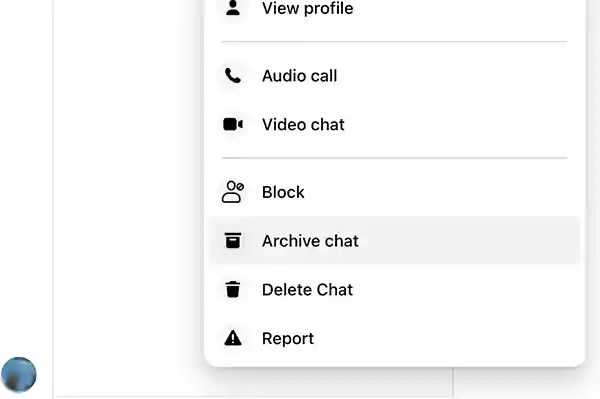 In this article, we will discuss the steps for iPhone, Android, and PC as well. Apart from that, you will also find the steps for how to unarchive chats on Facebook Messenger. So let's get the ball rolling and jump right into the article.
Archived Messages on Messenger: Is It A Thing on Facebook Messenger?
If you have been an old user of Facebook, it is possible that you may also have used Facebook Messenger for connecting and conversing with your friends and family as well. Since Facebook is the most used social media platform, there are many who prefer to use the Messenger app by Facebook, which needs to be downloaded separately.
And for those of you who don't know or are new users of Facebook Messenger, there is an option to archive your chats on the platform. If you don't know what that means, let us enlighten you.
There are many users who often face problems on Facebook Messenger like Facebook Messenger notifications won't go away, and have doubts as well, about various other things on the messaging platform. Just like most social media platforms, Facebook Messenger has the option to Archive Chats as well. And if you are wondering what exactly happens to it, read the following section.
What Happens When You Archive A Chat?
There is still confusion about what happens when you archive a chat on Facebook Messenger or in general. It disappears from your inbox, so does that mean it got deleted? Is all your data gone?
Well, what basically happens is, the chat that you archived gets removed from the inbox and the list of other conversations, but that doesn't mean it got deleted. You can view the messages from that archived conversation and receive new messages as well.
When you go to the search bar in Messenger, you can simply search for the name of the archived hat user and it will appear. Now let's talk about the process of how you can view archived messages on Facebook Messenger.
How to View Archived Messages on Messenger?
Now let's head over to the steps for how to view archived messages on Messenger.
Archived Messages on Messenger App: For iPhone
Follow the steps below for how to view archived messages on Facebook Messenger, iPhone:
Open the Messenger app.
Tap on your profile icon from the top left.
Now click on Archived chats.
Once you do that, the Archived chats will appear.
If, even after following the steps above, you're unable to find chats, it could be an issue for Facebook Messenger not showing messages.
Facebook Messenger Archived Messages: On Android
So here are the steps to view archived messages on Messenger Android:
Open the Messenger app.
Click on the three-line Menu icon from the top left.
Notes
In this step, you may see the option of Profile in the top left instead of the three-lines Menu icon. This differs from device and device, so you can tap on the Profile icon and continue following the steps.
Tap on Archive.
Now, all your Archived chats will appear here.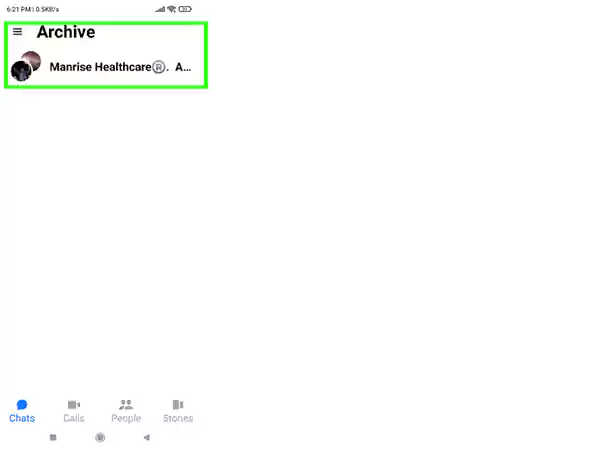 You can view archived messages on Messenger on your iPhone using the above-mentioned steps.
Archive Messages on Facebook: For Desktop
If you prefer to use Facebook Messenger on your desktop or PC, we have gathered the following steps for viewing archived chats on Facebook Messenger.
Go to your browser and search Messenger login.
Once the page appears, enter your login credentials.
After that, your current chats will appear on the page.
Now tap on the last icon of Archive from the left column, as shown below.
Your archived chats will appear.
Notes
The steps given above are for browsers like Chrome, Firefox, Microsoft Edge, etc. however, if you are a Safari user, we'd suggest you rather download and install the Messenger app instead of following the steps on Safari browser.
Can You Unarchive Messages on Messenger?
If you had archived a chat earlier on Facebook Messenger, and now you have changed your mind or simply want to get that conversation back in the inbox, the messages can get unarchived.
There are basically two ways to unarchive messages on Messenger – by replying to the archived chats and by doing it manually. So to do it, the steps are given below:
Open the Messenger app and click on your Profile icon.
Click on Archived Chats.
Go to the chat that you want to unarchive, press and hold it. Select Unarchive.
The conversation will appear in the main inbox of Facebook Messenger.
Using the above steps, you will be able to unarchive the chat which you had achieved earlier. 
Watch the video:
Conclusion
If you want to hide chats on Facebook Messenger for your own reasons, archiving them is helpful and convenient at the same time. Instead of deleting them if you simply archive them, you can have access to them as well, and the chats won't be gone completely.
If you want to archive chats on Messenger, and keep your inbox clean while keeping the information in the chats at the same time, you can follow the steps given above in the article. The methods are given for all the devices, and hopefully, they will help you.