At times Facebook can be really time-consuming especially when you have a lot on your plate. Once you start scrolling, you can easily spend the next two-three hours simply doing the thumb exercise up and down. We all know too much of anything is never healthy but pulling the plug of Facebook can really help you with that.
It sounds easy to close your Facebook account and pay attention to what is important but it's actually hard to do.
Facebook gives you two choices- either to exit their platform completely by deleting Facebook or temporarily deactivate or disable it and then get back to it after the break.
Keep on reading to know in detail how you can avail of the two choices.
Are You Actually Deleting Your Facebook Account?
There was a time when you have dreamt of building a Facebook account and sharing your life online and now for some reason it is getting on your nerves. Sharing too much info online is never good or staying up Facebooking all night is also not a healthy habit.
For whatsoever reason, if you want to delete your Facebook account, you have two options.
The first one is to deactivate your Facebook profile that is just to give you the vibe of how it would feel if your FB profile is not there anymore. And if that doesn't feel great, you can get it back anytime, that's what deactivation is called. For the time being, your profile will not be visible to anyone and no one would be able to search for you. Some sort of information like your comments will still be visible but your name will not be clickable anymore. However, the catch is you will still be able to get back to your account as and when you want to by reactivating the Facebook account.
The second option is to hit that 'Delete' button, yes you read it right. Doing that will permanently delete your Facebook account from the platform and in order to get back to your social life, you will need to start all over. After you request the deletion, you will be given a few days to log back in, in case you change your mind. Once that period is over, it's gone forever.
Let's discuss them in detail.
How to Deactivate Facebook Or Temporarily Disable It?
If you just need a break and have no intention of leaving FB forever, this option is for you. In the last few months, Facebook has tried a makeover and you have been provided with two versions to choose from- New and Classic.
Those using the Classic version of Facebook, here are the steps:
Click on the down arrow given on the right side.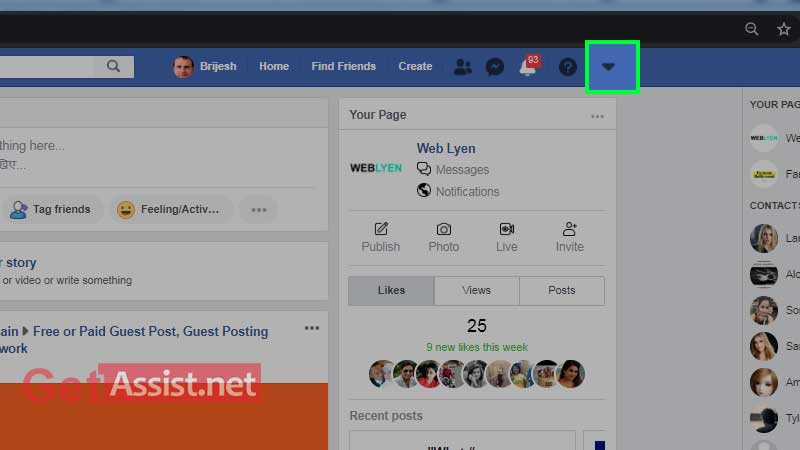 Go to 'Setting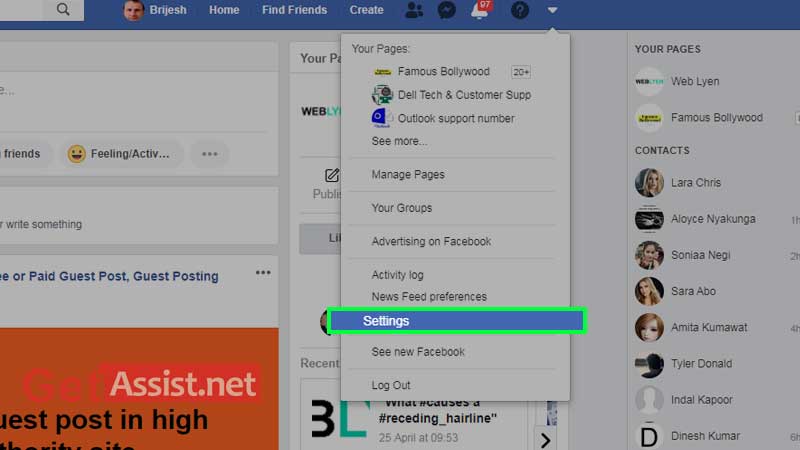 Select 'Your Facebook Information' in the left column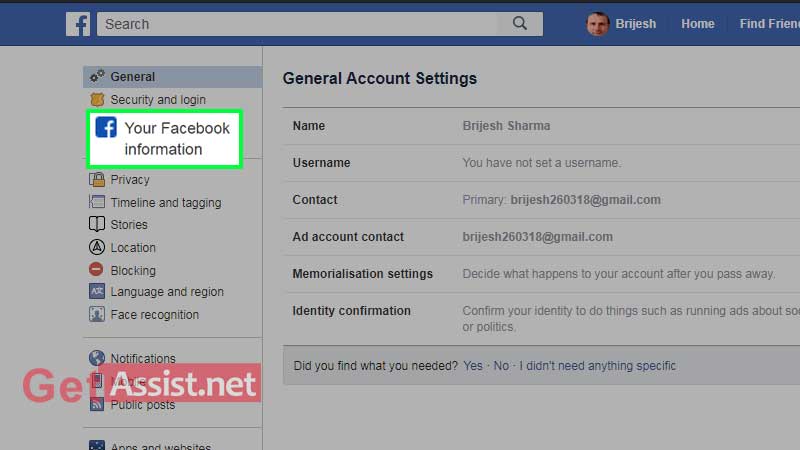 Click on the option 'Deactivation and Deletion'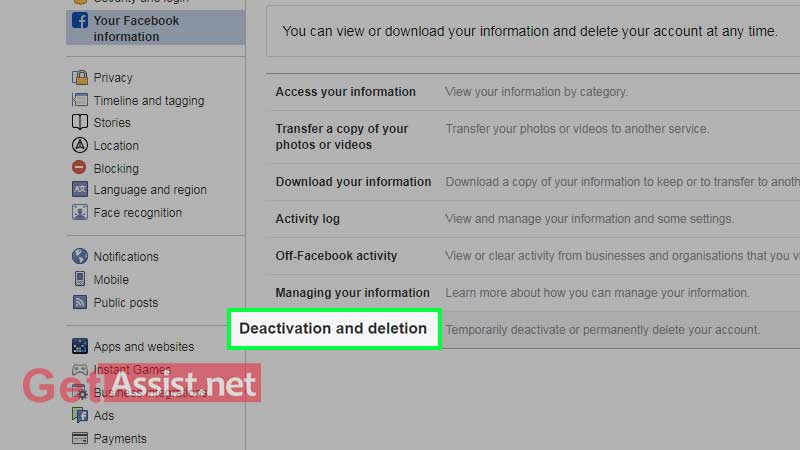 Then choose 'Deactivate Account' Click on 'Continue to Account Deactivation'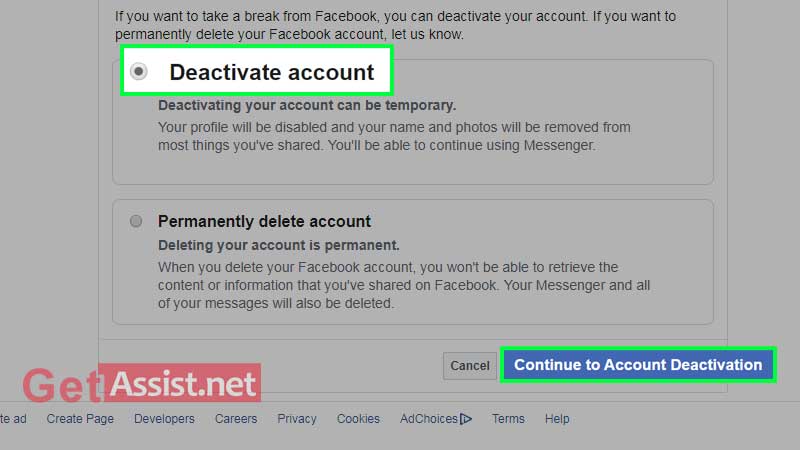 Enter the required information in the form and click on 'Deactivate'.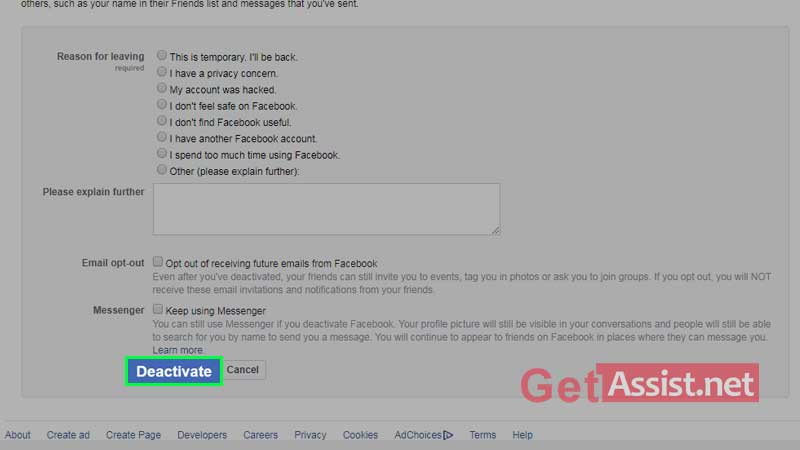 To Deactivate Facebook Account in the New Version:
Click on the down arrow placed at the top right corner.
Go to the 'Settings and Privacy' area and select 'Settings'.
In the left column, select your Facebook Information.
Click on the option 'Deactivation and Deletion'.
Select 'Deactivate Account', click 'Continue to Account Deactivation', and follow the provided instructions.
More References:

Facebook Help Center: Deactivating or Deleting Your Account

Facebook Help Center: Temporarily Deactivate My Facebook Account
How to Delete Facebook Account Permanently?
If not immediately, Facebook will delete your account permanently if you have decided so. Let me tell you, you need to give it a second thought as the changes are irreversible, you will lose access to all your online and distant friends. The process is simple but the results can be complex. So before hitting that delete button, make sure you have nothing to lose.
They give you the option to download your Facebook data before deleting it in case you need the photos and posts made by you in the past.
To delete your Facebook account, make sure you are logged in:
Go to the link- https://www.facebook.com/help/delete_account
You will see the following three options on the screen- Deactivate Account, Download Info, and Delete Account.

If you are unsure about your decision, you can still press 'Cancel'.Once you have hit the 'Delete Account', your account will be permanently deleted from the platform after a certain period is over.
READ NEXT: