Bridge cameras are highly preferred for birding, sports, wildlife, and landscape photography because they do not have multiple lenses along with SLR but a simple long zoom lens. These cameras have encouraged SLR and helped professional enthusiasts avoid bulky zoom cameras, which require lenses to be changed; therefore, these bridge cameras do not need a 3-point slinger for them. The Bridge camera came with a concept of a single compact fixed lens.
These cameras are not very bulky, so you can easily place these high-quality cameras in order to get secretive close images and videos of wildlife. In the article, we have got some top picks in the "bridge camera" category, with the reason for the pick and an explanation of its pros and cons. It would be helpful for professional enthusiasts and beginners to choose the best bridge camera for birding sessions, sports, or wildlife photography.
How to Choose The Best Bridge Camera for 2023?
In order to pick the best bridge camera for birding, wildlife, or for your sports, bridge cameras are the most trustable and convenient option. The primary reason to choose them is the vast zoom quality they have got. Some of the commendable zoom lens quality is found in Canon PowerShot SX70 HS, Sony RX10 IV, and Panasonic LUMIX FZ1000 II.
Normally cameras have interchangeable lenses, which makes them highly inconvenient, while bridge cameras have the inbuilt quality of both DSLRs and point-to-shoot cameras, meant to provide high-quality, zoom pictures.
One of the major reasons to choose bridge cameras instead of smartphone cameras and pocket models is the raw quality through the higher focal length capable bridge cameras. Small sensors in these point-to-shoot cameras are highly recommended for professional wildlife enthusiasts. Good ergonomics, touch screen facility, and decent shooting speed are also some of the desired qualities of a good professional bridge camera.
Ahead you will know the famous super zooming bridge cameras which are also budget-friendly.
Canon PowerShot SX70 HS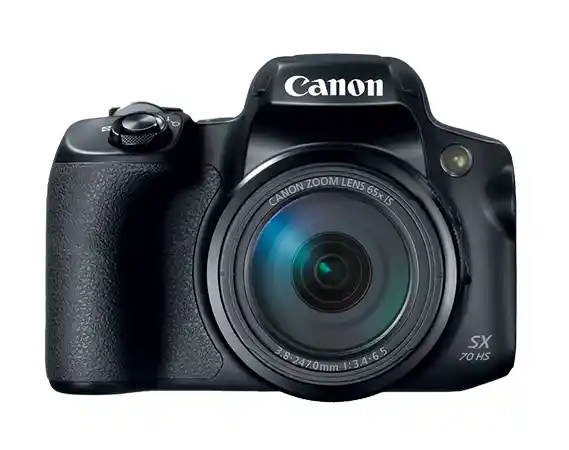 One of the popular bridge cameras especially for family photographers. The Canon PowerShot SX70 drives high-quality, sharp pictures with its wide lens camera. It's a powerful 65x Optical camera with 4K video and 4K time-lapse movie capabilities. This camera is also worthwhile capturing travel and adventure for wildlife watchers and naturalists.
The zoom power is awesome, turning Canon PowerShot SX70 HS into a favorite bridge camera.
Commendable wide-angle zoom
Wifi and Bluetooth for sharing
20.3 Megapixel CMOS Sensor
Ergonomics is well-built
Doesn't support low-light
Doesn't perform well in dim light
Nikon Coolpix B600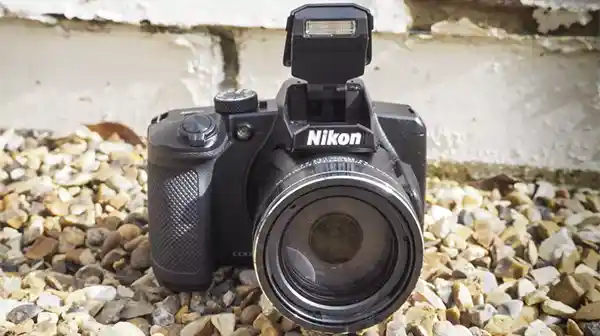 A camera with great zooming power and adhesive technology. Nikon Coolpix B600 can be installed easily with a single swipe and also provides incredible clarity and 3D force touch clarity. The tempered screen in it is shatterproof. This camera is pocket-friendly and highly practical due to its lightweight construction setup.
Commendable wide-angle zoom
3D force touch accuracy
Pocket-friendly price
7fps shooting rate decent for beginners
Doesn't support low-light
LCD screen present instead of angle adjustable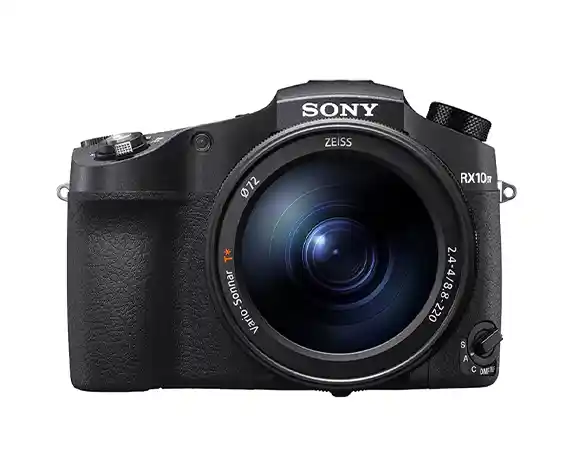 A high-quality camera with up to 600mm zoom lens. The camera has a still effective resolution of 20MP and an AF acquisition speed of 0.03s which is the fastest known. It is the most compatible bridge camera due to its wireless communication technology. A display of 7.5 inches with 100x digital zoom is the best we can expect from a professional bridge camera.
Commendable wide-angle zoom
Zoom lens range to 600mm
Memory storage capacity 64GB
Doesn't support low-light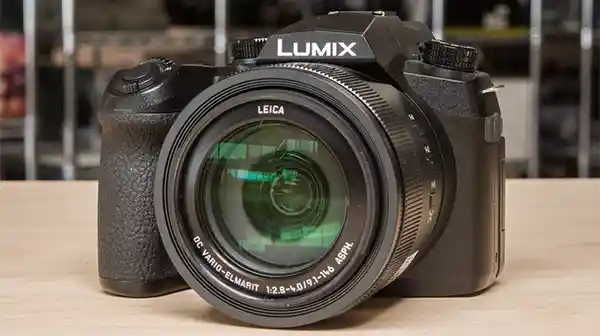 This is an excellent bridge camera with commendable image quality. It's an affordable bridge camera with various features like post-focus and focus stacking. The decent image quality of the camera is applicable, thanks to its one-inch sensor, in addition to the multiple focus point that helps in capturing a decent effective picture. The zoom lens of 400mm is a bit short range, and also, there is no AF technology. It is versatile for clicking far-off pictures and the best bridge camera for birding, sports, and wildlife.
Commendable wide-angle zoom
Longer focal length
Shooting speed is good
Tracks objects effectively
Doesn't support low-light
Camera quality loose sharpness once the ISO is raised
Canon PowerShot SX70 HS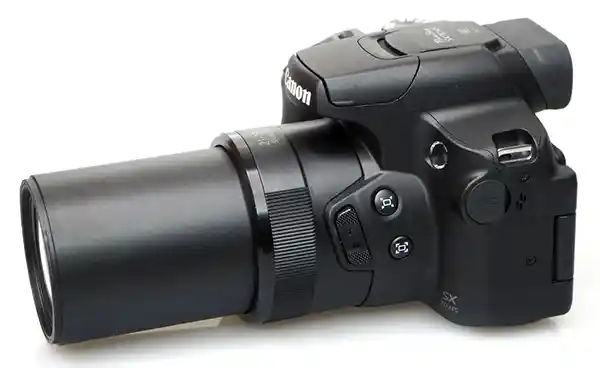 Canon bridge cameras are known for their simple, comfortable, and portable nature. It's a super zoom camera with a focal length of 21–1365mm. The simple control scheme and comfortable menu system help in capturing eye-catching pictures with zero disturbance. The ergonomics of the camera help make it a convenient option to be chosen for sports and wildlife photography.
Commendable wide-angle zoom
Longer focal length
Lightweight and comfortable
Awesome shooting speed
Doesn't support low-light
Lacks a touchscreen
A 16MP megapixels bridge camera which uses a five-stop VR system and a vast lens range from 24-3000mm. It is currently the best bridge camera for wildlife and landscape photography due to its excellent image quality capabilities. The powerful lens range of 25-1440 mm makes it a highly-effective bridge camera that has a practical, convenient, lightweight infrastructure.
Commendable wide-angle zoom
Five-stop VR system
Impressive design
Capable of 4k videos
Incredible 7fps support
Doesn't support low-light
No screen touch support
Bulky size
Leica V-Lux 5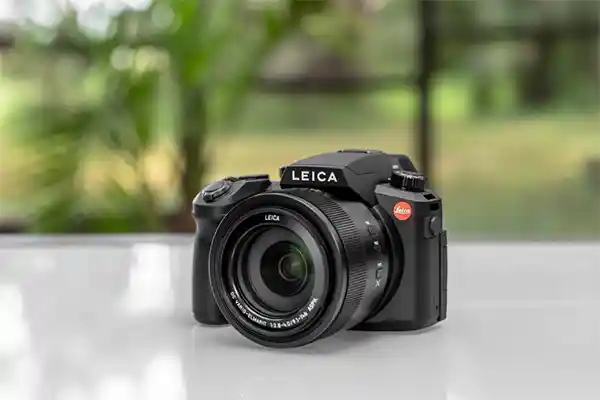 Best bridge camera with sharp picture and good 4k video quality. Leica V-Lux 5 is also known as a superzoom camera with a 16x zoom lens that offers a 25-400mm zoom range. The camera is 20MP with an image stabilization feature. This superzoom camera has an awesome video-capturing resolution of 2160p with WiFi and Bluetooth connectivity.
Commendable wide-angle zoom
2160p video capturing resolution
Wide zoom range of 25-400mm
Touch LCD
Mic Input
Doesn't support low-light
Expensive
Nikon Coolpix P9500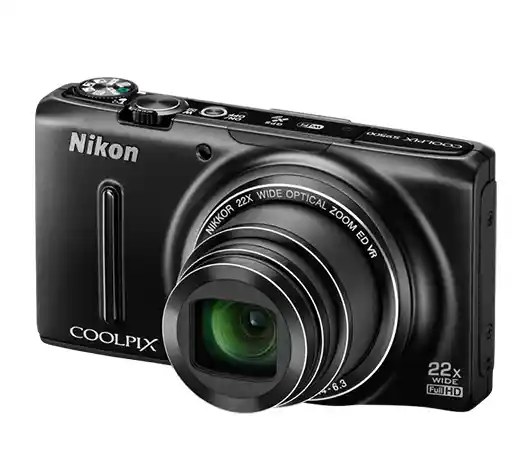 The best bridge camera for beginners. It has an 83x zoom camera, which is decent for capturing a close image of wildlife and landscape. The manual control with strong image stabilization turns it into a desired responsive companion. It has an automatic shoot option and can surely help you capture HD movies in slow motion. The WiFi and Bluetooth connectivity allows you to send the image directly from the camera to iOS or Android.
Commendable wide-angle zoom
WiFi and Bluetooth capability
Zoom lens of 83x
Supports 4k video
Mic Input
Doesn't support low-light
Bulky in size
Sony RX III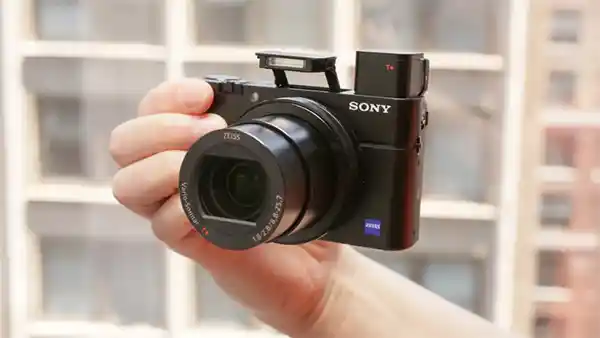 Highly budget-friendly bridge camera for sports and wildlife professionals. Its LCD is a 3 Inch tilting screen that brings out excellent quality pictures through its 20.1MP camera lens. This superzoom compact type bridge camera has maximum zoom settings of 600mm and a maximum aperture range of f/2.4-4. It has a stabilized lens quality which makes it the best compact camera for beginners too.
Commendable wide-angle zoom
Awesome image and video quality
Zooming strength up to 600mm
Doesn't support low-light
Panasonic FZ82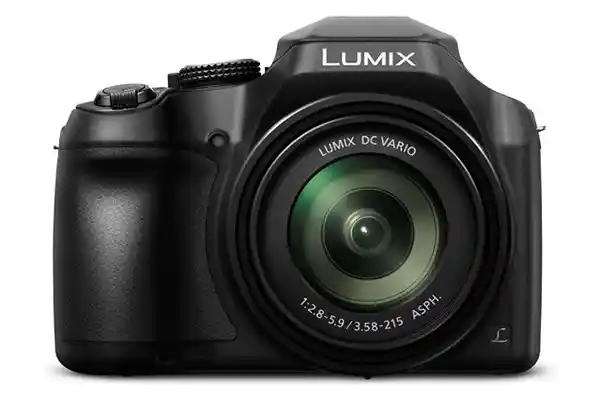 Perfect bridge camera for wildlife photographers who desire to click zoom pictures with maximum shooting rate. This camera surprises professional photographers with its 18.1MP pixel camera that has a continuous shooting rate of 10fps. It's a masterpiece with great value for money due to its 4k video and image modes.
Commendable wide-angle zoom
Cheap in price
Supports 4k quality image and videos
Doesn't support low-light
---