You probably know the craze of the "Yahoo Messenger," especially if you are a 90s kid. It was giving major goals to the group chat lovers, as users can initiate conversations with other global users. In fact, it was the pioneer of the early Internet era. Along with serving as an email service provider, it introduced a few messaging apps such as Yahoo Messenger, Yahoo Together, and Yahoo chat room.
Despite the massive privacy breach making the users turn away their faces, it didn't lose hope and launched "Yahoo Together" in 2018 to meet the expectations of its users. Whether you use an Android or an iOS device, you were able to utilize this.
Well, Yahoo was an integral part of life for the internet users. No matter if it's mailing or messing, it was there to serve the purpose through its services, amongst which the Yahoo Chats Rooms and Yahoo Messenger have contributions.
Let's find out the story of the Yahoo Messenger and how it goes!
The Introduction of the Yahoo Together?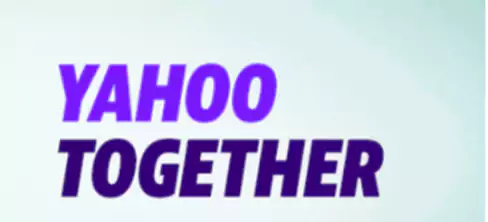 As everyone is aware the privacy breach that happened back in 2018, after the news Yahoo decided to discontinue Yahoo Messenger. Later, Yahoo Together was introduced, which was considered a cheap dupe of Slack. In fact, considering its visual features, it was actually similar to that of Slack.
The "Yay" Feature of Yahoo Together is that it doesn't ask its users to sync contacts to the cloud. Also, it offers a perk that allows users to invite more people to the chat group with the help of the code that participants were supposed to enter once they were done signing in.
Functioning & Features of Yahoo Together

As there is a constant comparison of this application with Slack, talking in that context, both apps operate similarly. In fact, there is actually a lot of similarity between the private and the public rooms.
You can easily be able to access the media and files using Together, hence, was considered an official way to share personal and official data. Along with this, it provided an enhanced "search" option, so that you can quickly navigate to that particular item you are looking for in the heap of chats.
It can be considered a decent choice because of its activity view and mute chat features. The Smart Reminders are the unique characteristic feature of this app. With this, you are easily able to set reminders for a specific group. This will let every member of the group get notified at that specific time.
Another interesting feature that Together integrates with itself is the "Color-scheme" that enables you to pop up every message with an eye-popping color, so, you won't miss it.
So, that's how Together and Slack were trying to fulfill a common objective of replacing the annoying emailing process and making it short and crisp with the group chats.
Which One Deserves the Preference?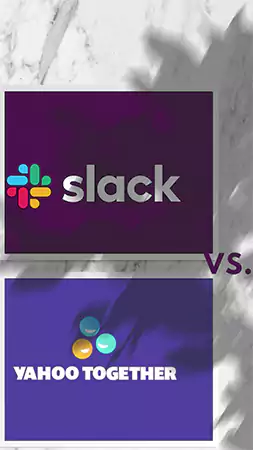 Well, if you felt confused, which one between the two of them can be a preferred choice? In that debate, it's better to evaluate according to your preferred requirements that you want to fulfill. However, Slack is a bit ahead in the whole journey, on the other hand, Yahoo made impressive efforts and deserved applause. Still, this Yahoo newbie deserves to have a fair chance!
Discontinuation of the Yahoo Messenger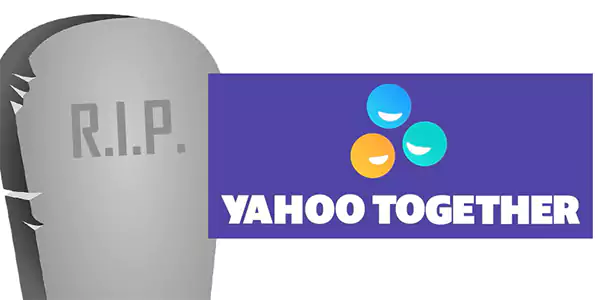 Users were extremely delighted to have Yahoo Chat room services, but 2012 brought a misfortune for Yahoo users. It brought the service of Yahoo Chat room to an end and the company disclosed a reason, highlighting they want to focus on its other products that would help in the growth of the organization altogether.
Yahoo users welcome 2015 with Yahoo Messenger with many advanced features and so many exciting benefits of using it. It not only allows its users to send free texts, the images, GIFs, emoticons, and Yahoo group chatting, are also supported in this.
Along with this, it has many other features such as VoIP, Yahoo! 360 integration, voicemail, video calling, in-chat YouTube streaming, Chat on Facebook, and Flickr support which are some exciting attributes of Yahoo Messenger.
Some factors contributed to the discontinuation of the services, including; drop-out of users, surge of competitive services, loss of money, and many more. And, Yahoo itself has given a statement that they decided to discontinue Messenger to avert time and resources into other communication tools.
With the end of the era of the Yahoo Messager, users looked to similar service providers to get their demands fulfilled. However, the Squirrel app that was promised by the company has not been officially released yet. So, now, coming to the alternatives, you need to find something that does offer similar services.
Therefore, for that, you can have Facebook Messenger, Skype, and WhatsApp. It's possible that all the services might not operate as Yahoo Messenger, but they are capable of sending messages, GIFs, images, and videos, and making audio and video calls.
Final Verdict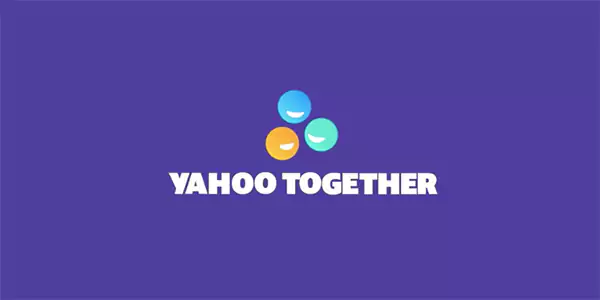 By now, it's concluded that Yahoo Together provided its users with delightful, memorable experiences. As apps do come and go, the same thing happens to the new Yahoo Messenger. The company came up with the final decision to shut down Yahoo Messenger made headlines, in July 2018. Partially it was replaced with Yahoo Together, but that too was discontinued on 4, April 2019.
So, presently there is no replacement of massager services that were offered by Yahoo. It is assumed that there is a common action taken by the reputed services similar to Yahoo to trigger putting a full stop on some of its services. It always tried to exploit the loopholes and look for growth areas, even if it might put a full stop to the existing services.
Thanks for your precious time, hope, you loved reading it!