Everyone – from social media influencers to small businesses is reaching out for a bigger social media presence. And to do that, every other person has their own or their business's website. And, if you are one of them or someone who is looking forward to starting their website, hop on!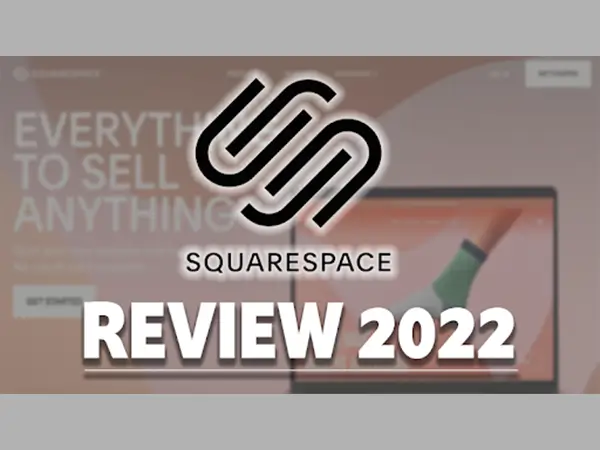 Before getting anything, we all go through its respective alternatives and when it comes to website building and hosting, Squarespace ranks pretty high. It's not like you have to be a professional or a website designer to have heard of Squarespace. So if you've been considering building your own website and looking for tools to do so, stop right here! In this article, we are going to do a brief review of Squarespace and talk about everything in detail – from its pros and cons to its features and pricing. Let's dive right in, so you can make your decision with ease!
About Squarespace
Launched back in 2013, in the United States, Squarespace started off as nothing but a blog hosting service. However, as time passed by, it was already at $1 million in revenue in the year 2006. It showed great growth and potential in just 3 years of being in the market.
While anyone can use Squarespace to design a website, the first priority was to create it as a platform for creatives, designers, artists, etc. who are into the creative section. The perk of Squarespace is that even a rookie can create their own website and do everything with built-in e-Commerce tools and a custom domain name with SSL certification protection.
Squarespace scores highly in support and its blogging feature is more powerful and versatile than most competitors.It is fully adapted to mobile devices and offers up to 140 templates. Getting used to the platform can take a while due to a few usability issues despite being improved in latest updates.
Squarespace presents itself as THE website builder for blogs, portfolio sites, and online stores. In this review, we will give you an overview of the various important aspects for the latest version of Squarespace.
So there are different tools and features that Squarespace has to offer.
Award-winning website templates
Website analytics and reports
Connected services and experts
Ecommerce templates
Appointment tools
Checkout payment and taxes tools
Point of Sale extensions
Email marketing tools
Domain name registration
Search engine (Google) and SEO solutions
Social media integrations
Drag-and-drop website editing and design,
In other words, it's an all-in-one system for building a comprehensive online store for your small business. So, how much does Squarespace cost?
Pricing and Plans
Squarespace lets users set up their website first and pick a plan later. At the time of writing, it provides 4 plans – Personal, Business, Basic Commerce, and Advanced Commerce. Starting at $15 to $65, different plans of Squarespace include free SSL security, a free custom domain, unlimited bandwidth, and storage.
You can either pay monthly or annually. There are saving perks on the option of paying annually. To know more in detail, let's have a look at the tables for both the options below:
| | | | | |
| --- | --- | --- | --- | --- |
| Plans | Personal | Business | Commerce | Advanced Commerce |
| Monthly | $23/month | $33/month | $36/month | $65/month |
| Annually | $16/year | $23/year | $27/year | $49/year |
| Savings | 30% annually | 30% annually | 25% annually | 25% annually |
The cheapest Squarespace plan is the Personal plan at $16 a month, which has website features but no e-commerce functionality. For an online store, the lowest plan is $27 a month, which includes unlimited products, no transaction fees, label printing, and more.
Only new domain names can be registered through Squarespace, and old or already existing domain names have to be pointed to the user's Squarespace website through a different registrar.
Now that you know the different pricing and plans of Squarespace, let's head over to another important section – pros and cons!
Pros & Cons
Now we will head over to one of the prominent parts of when we decide to make a purchase and that is – pros and cons of that product or service. So let's discuss the pros and cons of getting Squarespace and this will help you to make your decision accordingly.
Pros
There are creative and beautiful templates and designs that accommodate mobile screens.
Content Creation Tools
Generous Page Limits
Allows you to use custom mode.
It has a fluid engine, which makes the design more intuitive in dedicated sections.
You can schedule posts with the help of a blogging tool.
There is good help and analytics tools.
Your monthly data transfers with all the plans.
It has deep e-commerce abilities that include digital downloads.
Unlimited storage.
Free SSL certificate.
Cons
There is no free tier.
Page Speed
Only one sub-navigation
Lacks phone support.
You can't switch templates in the new version.
If you are upgrading from Squarespace 7.0, you have to rebuild your website.
Squarespace Specifications
So now that you know what are the pros and cons of Squarespace, now let's get a look at its specifications.
| Specifications | Availability |
| --- | --- |
| Free Version | No |
| Unlimited storage with all the plans. | Yes |
| Unlimited monthly data transfers with all the plans. | Yes |
| Web store | Yes |
Interface and Web-Design Options
Like most site builders, Squarespace starts by asking you to choose a template. Then, from a set of preset categories, Squarespace asks you about your site's general focus. Then you select goals for your site, such as blogging, selling products, announcing events, and showcasing art.
In the next step, you're asked where you are in your site creation process, and then get taken to a curated set of template options. Squarespace offers dozens of attractive options, many featuring full-photo backgrounds, and some offering scrolling interfaces.
Apart from that, Squarespace also offers every template tagged with categories, be it a Blog, Media & Podcast, or Art & Design. With this, it lets the users filter their search options. The users can also preview each template before starting with the process of creating or editing.
What is Squarespace Best For?
Squarespace is one of the top-rated builders, however, in order to make sure that it is the right choice for you, let's discuss the points it is best for and how it works with the following.
Squarespace supports a lot of built-in tools which support blogging. You can add almost any type of content to a blog post and save and schedule posts for later. Posts include a heart icon for liking, comments, and a share icon.
What makes it even better is that it works best if your blog includes images. And this is a perk since images are one of the most essential parts of a blog and are used in most of the content. There are templates that are specially designed for blogging, which makes it easier to start a flourishing blog.
As discussed earlier, Squarespace works just fine with the content which includes images. It offers integrated online photo editing for the uploaded images and lets you change the effects like contrast or the brightness of the image. It also lets you crop the image or add different filters to it. You can buy a license to use Getty images and also search for previews.
As we bought a license for the testing, it cost us a pretty reasonable price, i.e. $12. Your posted or uploaded images will be archived somewhere on your site or sites with the gallery of Getty images along with some free image options. Not only that, you can add a gallery page, or a gallery to any page, and it will take the design from your template accordingly. However, if you go the page route, there aren't any customizations to the gallery's appearance. You can also adjust spacing, on-page galleries will appear as grids, carousels, stacks, etc.
Squarespace surely has a lot to offer if you're going ahead with the idea of a photography website or a portfolio. The templates available there are all created by professional designers and you can customize them as you want to.
You can also change colors and fonts, replace images, and share on social media too. And the best part is there is integration available with third-party apps like Google Drive and Adobe Creative Suite. This will help you with your online presence and also in making a unique personal brand of yours.
There are a lot of unique templates available if you're planning to go ahead with a website for your brand. Not only that but there are many tools as well that Squarespace provides for your business to bloom from day one:
SEO tools
Email Campaigns
Built-in Analytics
E-Commerce Functions
PayPal and G Suite Integrations
Squarespace is surely a good tool, to begin with, if you are a beginner for website making and hosting. It is used by many small businesses for their websites, and some of them are even displayed on its "Our Customers" page.
Before getting started with the eCommerce part, let us warn you- if you're looking for an eCommerce job to get done on Squarespace, it has some powerful features. So now, let's dive right in before you start yawning!
For eCommerce, we took a special look and paid attention to what Squarespace has got for those wanting to do an eCommerce business on it. From a splendid inventory system to unique eCommerce category designs, Squarespace certainly does the job just fine. The result is a builder which makes your products shine and gives customers a great idea of what they're purchasing before they click the buy button.
Measuring Site Traffic
In Squarespace, all the accounts include an Analytics section where you can view your hourly, daily, weekly, and monthly traffic statistics for visits, page views, and audience size. Not only that, but it also highlights mobile site activity, referrers, popular content, geography, and search engine queries.
There is a Google Search Keywords panel which is a tool that lets users view keywords, click-through rates, and go through search positions after connecting their account to the Google Search Console and much more. There is also an Activity Log that shows users their visitors' IP addresses. The users also have a limited view of what technology, platform, and web browser, for example—visitors are using via bars and pie charts.
The Commerce-level accounts get an additional Metric option—Sales Overview. This section basically shows the number of units sold and total revenue on an hour, day, week, or monthly basis. Squarespace also lets the users hire a Squarespace SEO expert if needed and provides an SEO checklist for the users' site.
Do We Recommend Using Squarespace?
As you've made it this far in the review, you might have already understood what type of tool Squarespace is and how it works. If you're thinking of starting your own personal website, for business, or eCommerce, then surely Squarespace won't disappoint you.
It is easy to use with many tools which are helpful in every way right from day one. So we definitely recommend you using Squarespace as it has plenty of features which most of its alternatives or competitors don't offer. Thus, you can surely go ahead with Squarespace as it can be just the right choice for you in many ways.
Squarespace & Alternatives
Apart from Squarespace, there are other website builders and hosting tools which don't provide as many tools and features as Squarespace. Let's have a look at some of them:
Tool Name
Features
Rating
Squarespace
Excellent Art Templates
Easy to get a website
Has award winning templates
9.8
Wix
Marketing
Analytics
SEO tools
9.4
GoDaddy
Free version offered
Unlimited Storage
8.9
Weebly
Web Store
Blogging Tool
Basic Image Editing
7.5
So as you can see in the above given table, Squarespace's rating is the best as compared to its competitors. Hence, now, the decision is all yours!
FAQ
Is there an app for Squarespace ?

No, Squarespace does not have an app and is a fully-managed web service. And it does not plan to make a downloadable version either. However, there are many standard methods for exporting your data.
Can we cancel the Squarespace subscription or service ?

If you want to cancel Squarespace service, it is an easy and no-questions-asked process. It can be done online from your site manager.
Is there any student pricing available on Squarespace ?

Squarespace does have an education program. You can learn more about it here.
Are there any discounts for long contracts ?

As there are two types of payment for Squarespace- monthly and annually, the users get different percentages of discounts in the online plan. To know more, you can go to their webpage of pricing and plans
Is Squarespace secure ?

So far, Squarespace has good ratings and reviews which makes it stand out of its competitors. Hence, there are protections in place and using it is secure and safe.