Take the advantage of this opportunity to bring your family and friends together virtually through the Amazon Household, presented by Amazon. With discounts and freebies, Amazon is an amazing feature of streaming and sharing media.
Let us take you through the Amazon Household Tour!
Here we will explain to you briefly how to use Amazon Household, how to share media- movies, videos, music, and many more with friends and family, without moving an inch!
What is an Amazon Household?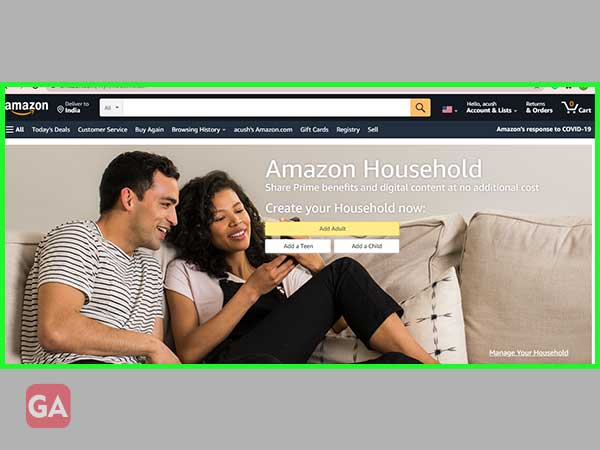 Amazon Household is a platform where you can connect securely with family and friends and share all the Amazon benefits. The household feature focuses on sharing digital media- movies, videos, music with unlimited entertainment anywhere, anytime.
Let's start with 'Bringing the family together!'
Note- An Amazon Household allows you to connect and share Amazon Prime benefits with the whole family.
Near or far,
Enjoy family time with Amazon Household!
Who all can use Amazon Household?
Is there a specific Age Category or Count to use Amazon Household? Let's find out.
1. Adult(18 years and above)
Two adults in total can use Amazon Household at a time. An adult is required to create and set up the Amazon household account.
An adult can add-
Another adult
Four teens (ages 13-17, teens can have their account to shop and stream)
Four children (children can not shop)
2. Teens(13-17 years old)
As shown above, up to four teens can be added by an Adult or the Account Holder to enjoy the Amazon benefits.
Key points for teen accounts
They can access their account by signing up, anytime as and when they please to share and stream thousands of movies and entertainment media
They can link their cards with their Amazon accounts, with the permission of their parents or an adult
An adult can see whatever the teens(younger adults) purchase while keeping track of the costs and cutting it
3. Children(12 years and under)
As shown above, up to four children can be added by an Adult or the Account holder.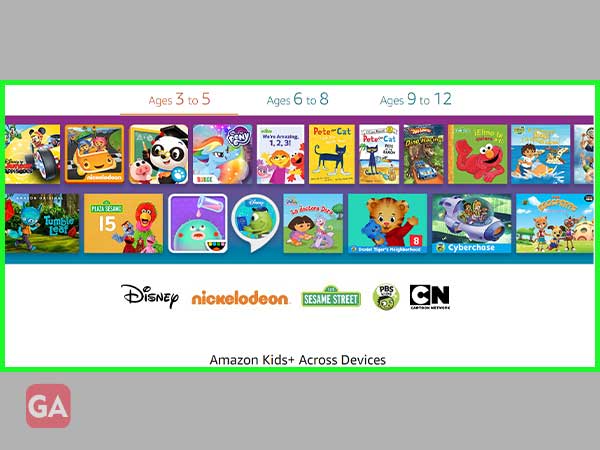 Key points for children
They can access thousands of kid-friendly games, shows, and movies through Amazon Kids+
Children account are accessible by adults and teens
Children are not allowed to use cards or shop online
Ultimate Benefits of Amazon Household
Free(2-day) shipping that can be shared within the entire family
Unlimited photo storage that can be shared and accessed through all the members of the Amazon Households family
Discounts and Monthly- memberships for Prime Video Channels like HBO, SHOWTIME, and STARZ.
Safe and secure media sharing with the family members
Adults can monitor and keep a track of activities of Teen and children
Now, after learning about so many free features and benefits. You might want to log in to enjoy the unlimited, non-stop fun.
Just scroll down to learn and launch your fun page!
Log in to Amazon Household Account in 3 steps
Start with logging in to your Amazon account at amazon.com
The fundamental step for everyone is to have an Amazon Prime/ Amazon Account
Follow the steps listed below to Launch Amazon Household: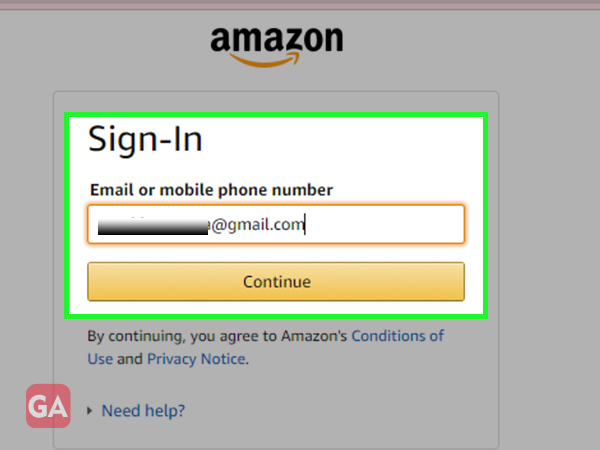 Let's dig in to log in!
Step 1: After logging Amazon Account, go to the Accounts and Lists option at Top Right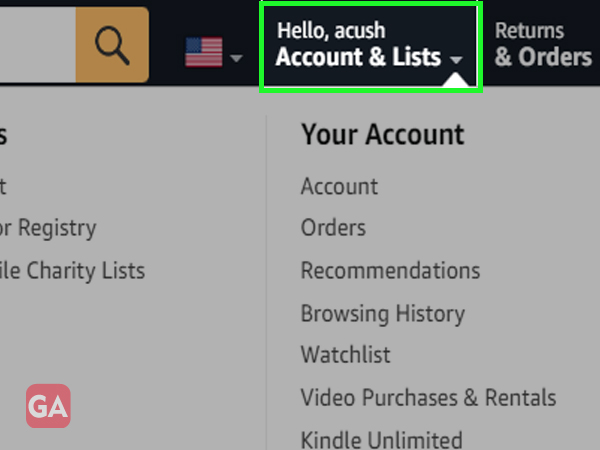 Step 2: Scroll down and go to Shopping programs and Rentals.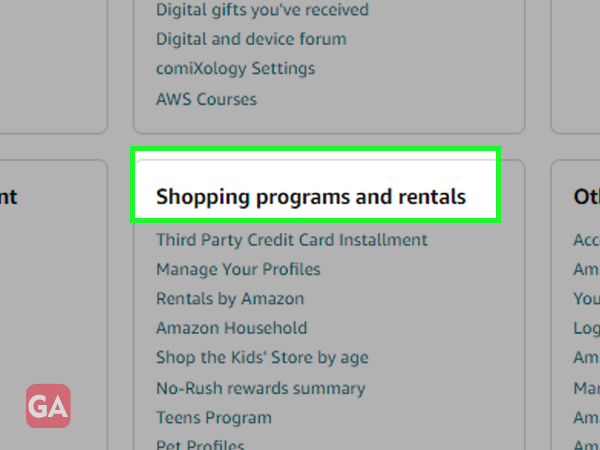 Step 3: From here, click the option- Amazon Household to start your journey
Sharing is caring and caring is in Amazon Household!
So, let us add your family and friends.
Adding people to your Amazon Household
Easy to read steps for logging in and using Amazon Household by Adult, teens, and Children:
1. How to add and login as an Adult?
Step 1: Go to the Amazon Household Home page and directly click on Add Adult as shown below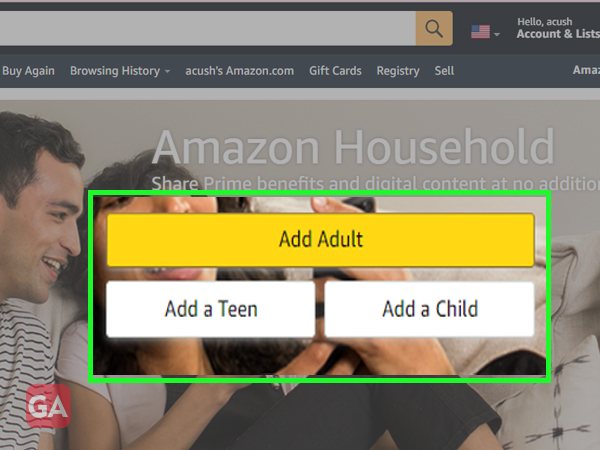 Step 2: To invite friends and family, enter their Name followed by Email address and click 'continue' to proceed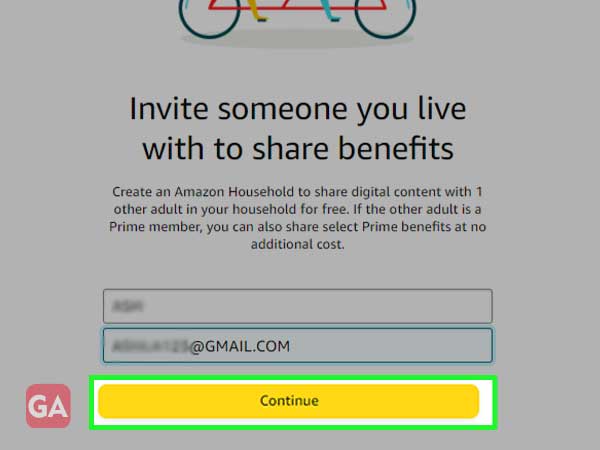 Step 3: As the following page appears, if you want to share the card details continue by clicking on 'Agree and Continue' otherwise click on 'Decline and do not share benefits'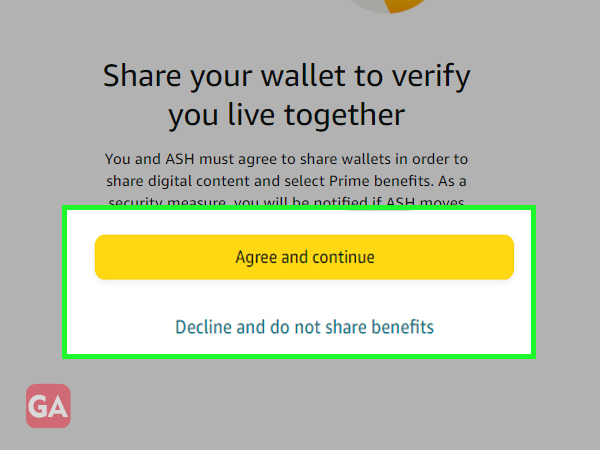 Note: This is an Amazon Household feature to share your payment details and cards with family and friends to use for easy online shopping and purchases
Step 4: After choosing as you please, you will see the following page. Click on 'send invite' to confirm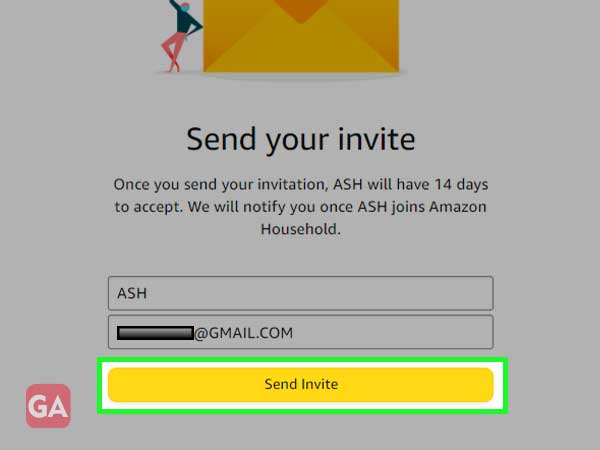 Note: Once you send your invitation, it takes 14 days to accept. Within these days, if you wish you can delete or unsend the request.
2. How to add and login as Teens?
Step 1: Click directly on the option, Add a Teen shown on the Amazon home page.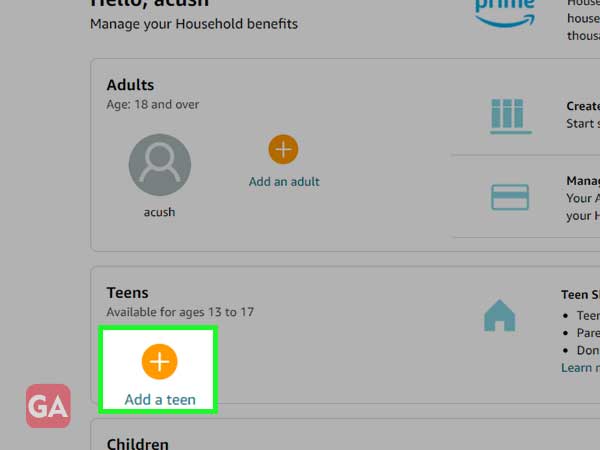 Step 2: As the page shown below appears, go to sign up now and set up your teen profile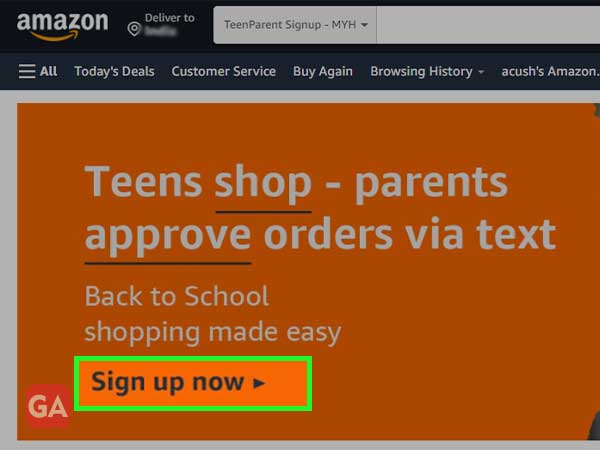 3. How to add and log in as children?
Step 1: Go to the Amazon Household Home page. And as you scroll down till page end, click on the 'Add a child' option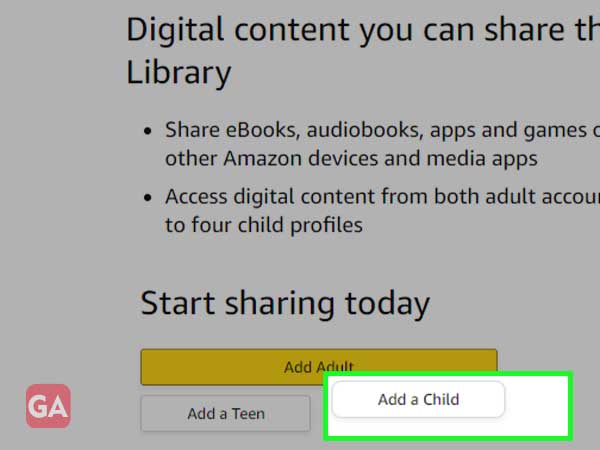 Step 2: As you see the following page, 'enter the child's name and birthdate' to set up the profile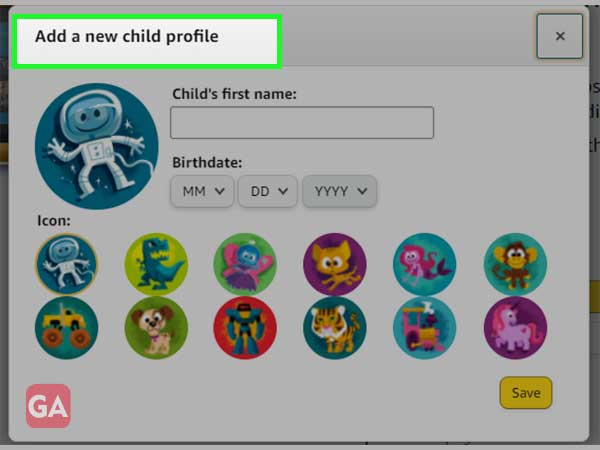 Step 3: Set up an icon, by clicking on the cartoon tags and click save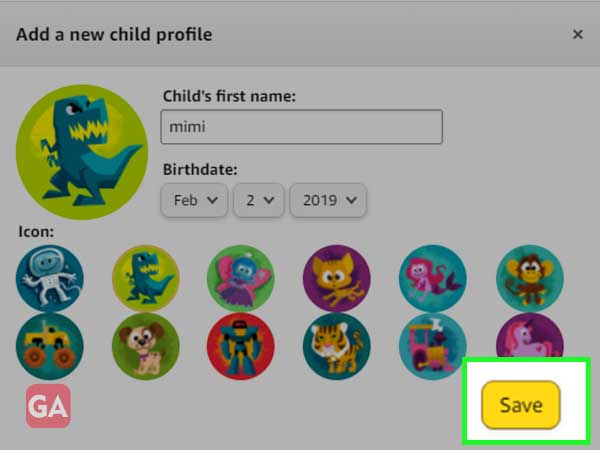 Sometimes, you are automatically kicked out of Amazon Household or are denied access to use the account. In case you are-
Unable to join Amazon Household?
Let's see why-
Reason 1: Amazon Account has reached its limit of users, as only 6 users in total can use and share Amazon Prime at one time (up to 2 adults, 2/4 teens, and 2/4 children)
Reason 2: You have recently left your Amazon Household or the other adult has recently left your Amazon Household. If one adult leaves, another adult can not join until 180 days( As per Amazon policy)
Let's check who is using your Account and track it down!
How to manage Amazon content and devices?
With this feature, you will be able to check and keep track of the content and devices being used. Just scroll down and follow:
Step 1: Go to the homepage of your Amazon account and click on 'Account & Lists'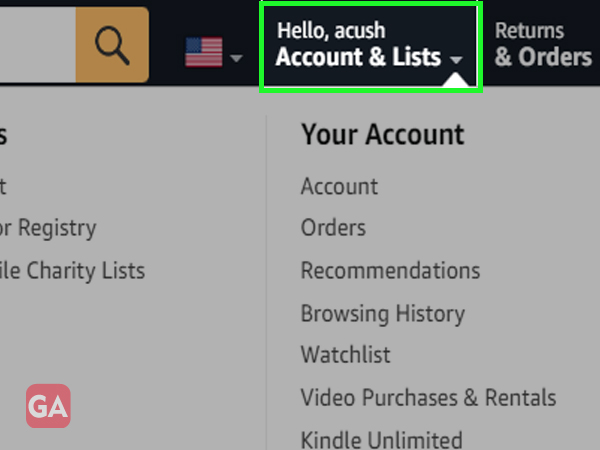 Step 2: Go to 'Content and Devices'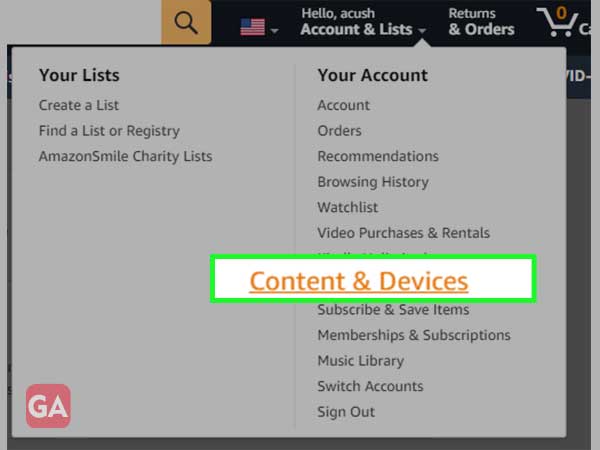 Step 3: To check the content, click on 'content'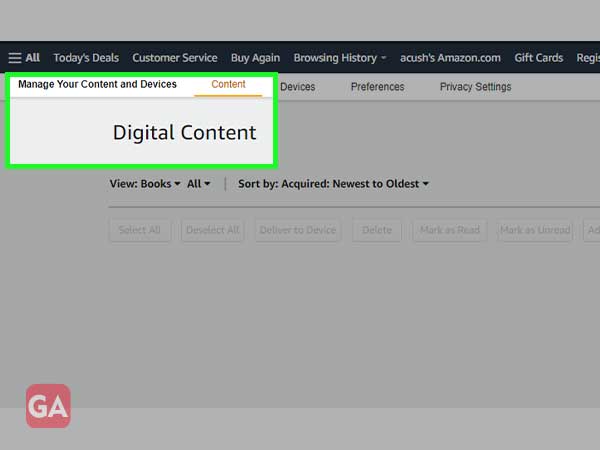 Step 4: Got to 'devices' to check how many devices are in use currently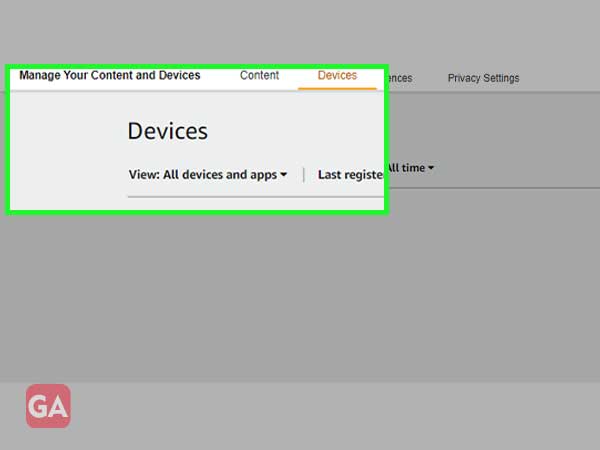 How to share Amazon Prime benefits?
Step 1: Login to your Amazon Prime Account
Step 2: Go to Share your Prime Benefits
Step 3: Click on Manage your Household
Step 4: Enter the Name and Email of the person you want to enjoy Amazon benefits with
Step 5: Continue to share Wallet access
Step 6: Review Terms and Agree and Send Invite
How to manage your Amazon Account?
Manage Accounts through Amazon Household
Step 1: Login to your Amazon account and go to Accounts and Lists, as shown below: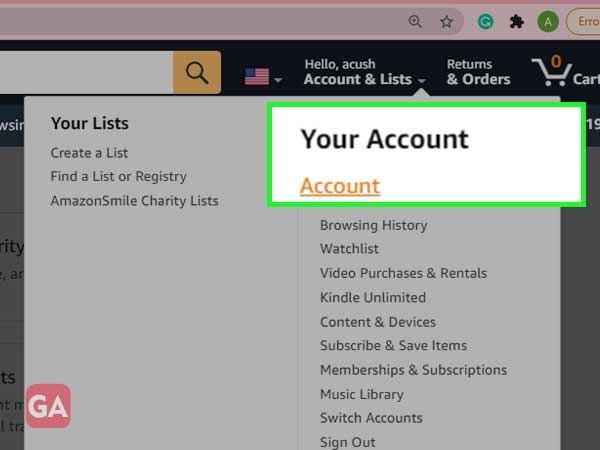 Step 2: Under your Accounts and Lists, scroll down the page to see the following screen, from here click on Manage your Profile: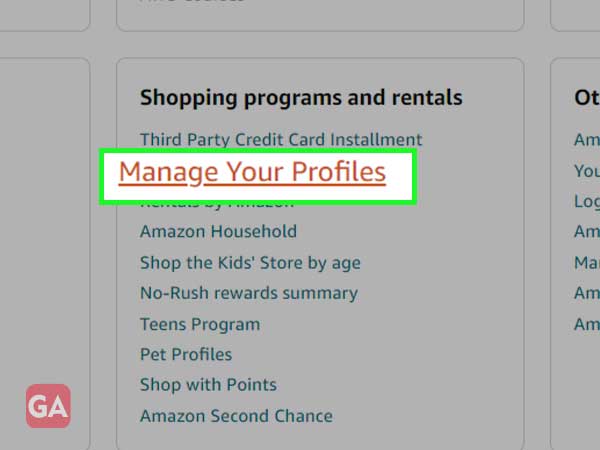 Step 3: As you see this page, just choose the profile to be edited: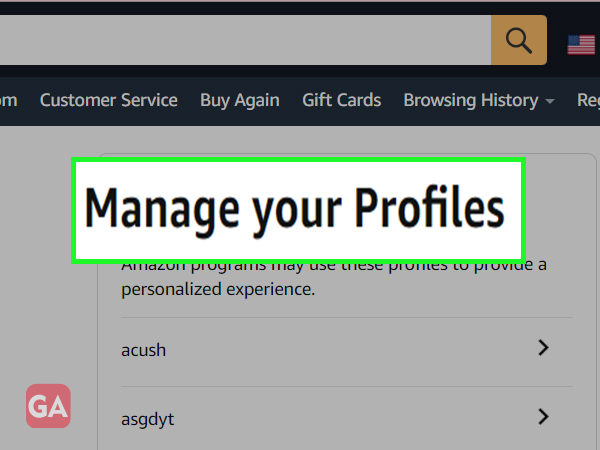 Step 4: As you click on the person's name, you will be directed to click on Prime video as shown below: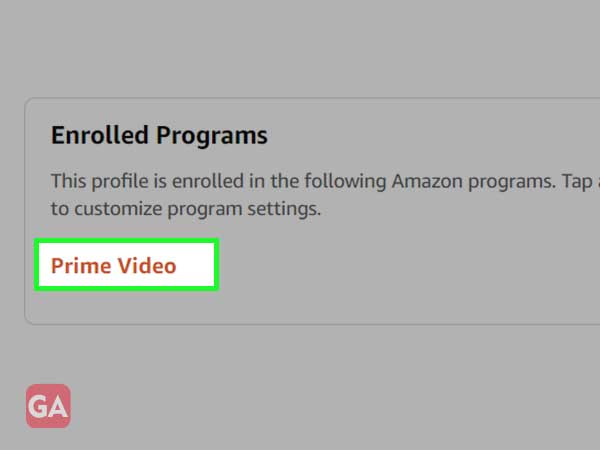 Step 5: As the Amazon Prime page opens, you will see the title- Edit profile. Here you can manage your account by adding or editing the users.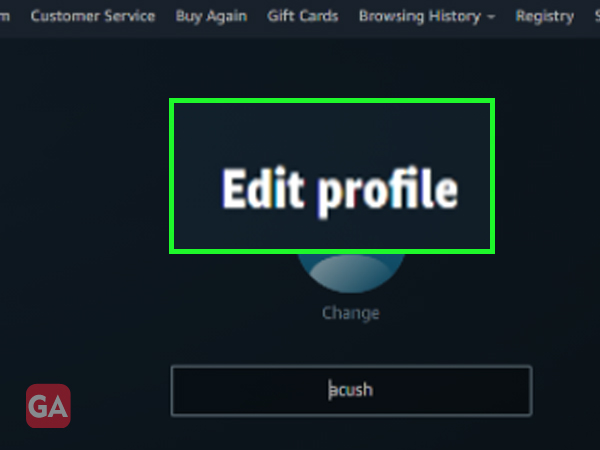 Manage Account through Amazon Prime
Step 1: Go to Amazon Prime Account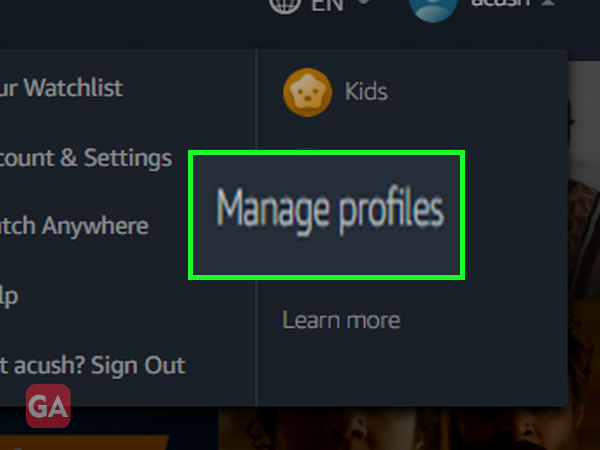 Step 2: Choose who wants to watch or if you want to add a new member, tap on the new symbols, shown below: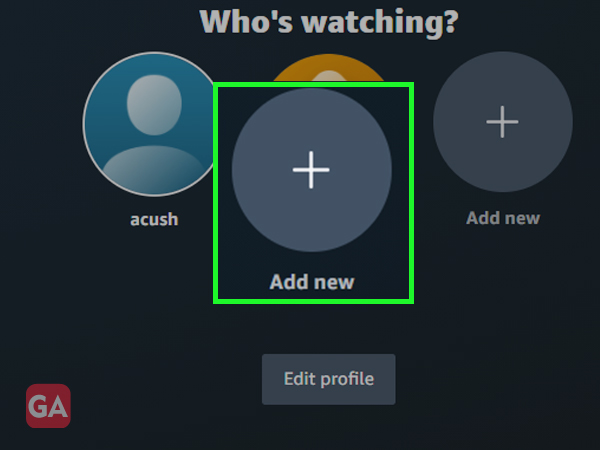 Step 3: Add a new profile, by clicking create a profile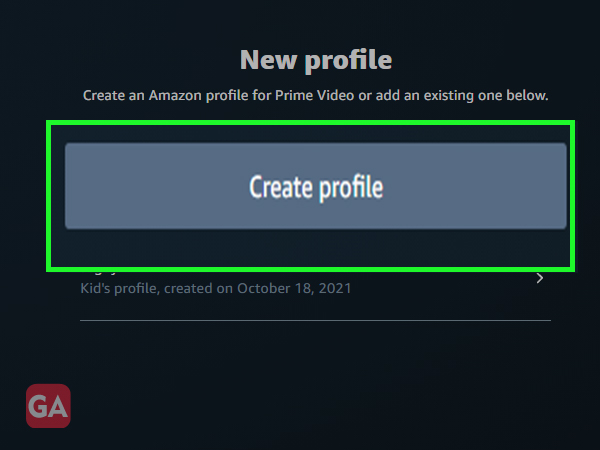 Step 4: To create a profile, enter the required details as follows and click on save changes: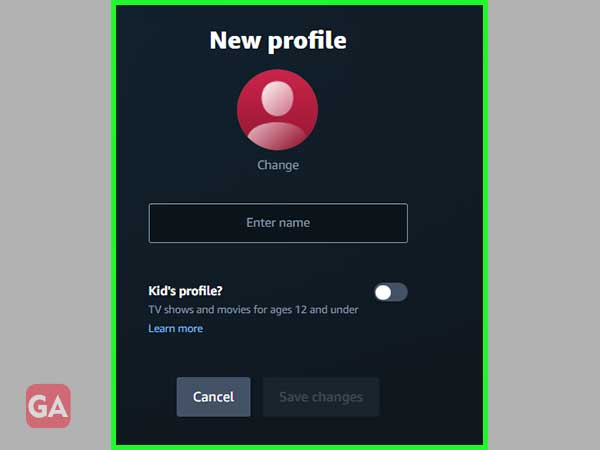 FAQs
A1. No. Amazon Family is a platform that fills you with amazing discounts and offers for baby products like- baby food, diapers, and much more to shop online. Moreover, it also helps you with fun and easy tips and tricks in raising children.
Whereas Amazon Household is to share media online with friends and family.
A2. No, all the members of Amazon Household need not have the same address; one of the two adults can set up the Amazon Household and the rest of the members can use it if even they do not share the same address.
Also Read:
Did You Know These Mistakes can get your Amazon Account Suspended?
Recovering my Amazon Account Password was Never This Easy
This Amazing Video Downloader Made Me Watch My Favorite Amazon Prime Shows Again!