Amazon is the biggest online marketplace in the world we live in. When it comes to online retail stores, there is no platform that seems to replace Amazon in the near future. Focusing on the recent statistics, it is used by almost 2 million small and medium-sized enterprises. These enterprises are now able to target a bigger audience for their sales.
Are you one of these sellers? Are you trying to get noticed on Amazon? If that's the case, read on as we go through six pro tips you should be aware of to sell more effectively.
Choosing the Right Products to Sell
Selecting the appropriate products when selling online is fundamental to your success as a seller. It's important to conduct detailed research and choose items more likely to be sold.
Research popular items and trends to gain an understanding of customer demands and pricing.
It's also crucial to always keep an eye on the competition. If several sellers offer identical products, standing out becomes difficult.
Finally, consider shipping, storage, and handling costs when planning your expenses. Opting for in-demand products with a high-profit margin can maximize earnings and help guarantee success.
You can visit JunngleScout's report to get aware of various stats that can help convince you to take the business online on Amazon.
Follow this advice, and you'll be able to choose the right products, thus increasing your chances
of success.
Optimizing Your Listings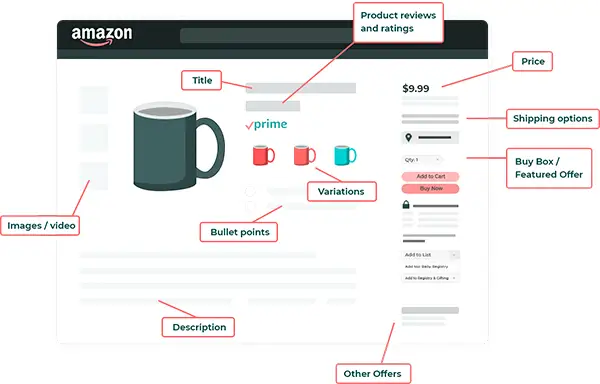 The process of scaling your business starts with listing them. Listing is all about ranking your products in the list in a way so that consumers can easily find your products which will ultimately result in higher sales.
To optimize your listing, target the right keywords and put them in the title and description. This will ensure that your products appear in relevant searches. You should also include detailed product descriptions, as they will help customers understand the features of your products.
Including high-quality product, images is also important. This will help customers visualize the product, a very important choice factor for most buyers. It is recommended that various pictures highlighting various perspectives of the item are provided.
Sellers can solicit customer feedback through reviews and ratings, which can improve their chances of being noticed by potential buyers.
Additionally, using consistent product category terms can help customers better locate your items.
Make Sure You are Offering Competitive Prices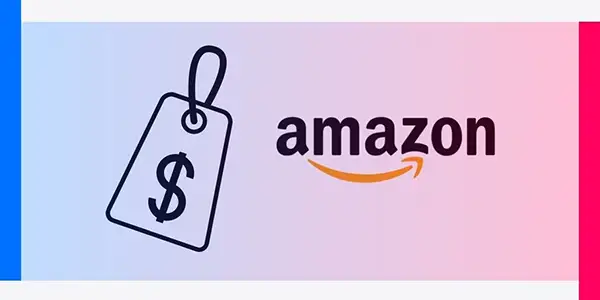 Ensuring that your merchandise is priced competitively is crucial when it comes to increasing sales. Customers compare pricing from multiple sellers, so offering attractive prices and discounts is important to draw attention to your store.
To ensure competitiveness, you should often check the prices of similar products other retailers offer. By doing this, you can adjust your own pricing accordingly and increase the appeal of your offerings.
Leveraging Amazon Advertising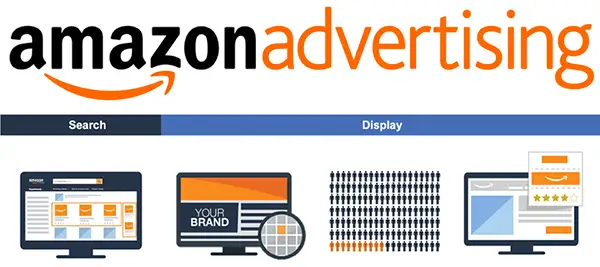 Amazon Advertising is a valuable tool for businesses looking to increase product visibility and sales. Businesses can effectively reach their target audience by creating tailored campaigns and targeted ads based on the people's interests and demographics.
Setting budgets and bidding on relevant keywords further increases the likelihood of attracting potential buyers. Moreover, the creation of product listing ads in search results can boost sales even more.
Overall, Amazon Advertising is a cost-effective way to boost brand recognition and sales with the right strategies.
Managing Inventory, Fulfillment, and Accounting Efficiently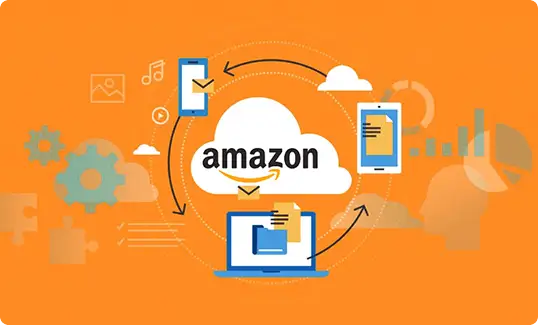 In order to boost sales on Amazon, you must manage inventory and fulfillment effectively. In order to achieve this, start by organizing a system that enables accurate order tracking and inventory level management. Stock up adequately to meet customer demands and avoid running out of stock, as it can negatively impact sales.
Additionally, Amazon's Fulfillment by Amazon (FBA) service can simplify product fulfillment and expedite the order processing time.
Using the right ecommerce accounting solutions can also help streamline the financial management of your business. Integration with Amazon can make it easier to keep track of sales, expenses, and inventory levels.
Engaging with Customers on Social Media
Leveraging social media can be a valuable way for businesses to connect with potential and present customers. Setting up accounts on popular platforms, generating intriguing content, and actively participating in related discussions can help establish relationships with potential clients.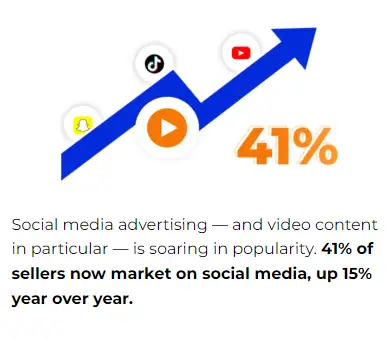 As you can see in the study above, social media and video content are now on a great boom and in today's situation, 41% of sellers are marketing on social media. The number is on thef rise by 15% each year.
It is also advisable to consider organizing social media promotions or contests to promote brand recognition and encourage repeat purchases. By engaging with patrons on social media, businesses can achieve a higher level of success on Amazon.
Collecting and Analyzing Customer Feedback and Maintaining Positive Reviews.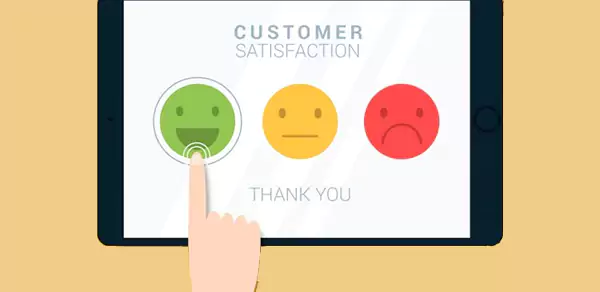 In order to collect and analyze feedback on Amazon, sellers should encourage their consumers to leave reviews and ratings. Reviews and ratings provide valuable insight into experiences and help sellers identify improvement areas.
Sellers should monitor reviews and ratings regularly and promptly respond to negative feedback. This action will show them you are willing to address their concerns and will help to maintain a positive reputation.
Analyzing their feedback will also help sellers to identify trends, allowing them to adjust their strategies accordingly. Sellers can use the data to pinpoint areas where improvement is possible and make changes to their products or services.
And at the end, sellers should keep their goodwill and try to keep their reviews positive or neutral. Excellent customer service and after-sales service will give it a great boost.
Improving Customer Loyalty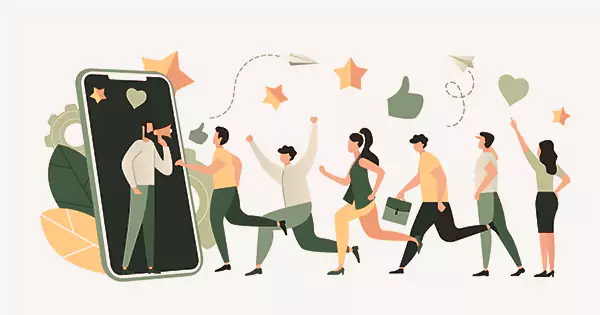 Achieving success on Amazon requires sellers to focus on improving buyers' loyalty through various tactics.
These include providing excellent service, creating positive experiences, offering discounts and promotions, giving away freebies, providing personalized consumer service, and addressing feedback from consumers.
Adopting these strategies can help sellers optimize their Amazon store and boost sales.
Have a Plan for Customer Service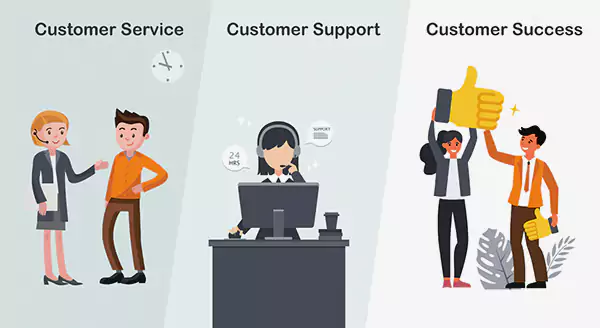 Providing satisfactory service plays a crucial role in the sales process at Amazon. In order to ensure they feel supported in case of any queries or problems with their purchases, it is important to have a well-formulated plan in place for handling their inquiries and grievances.
Being prompt in responding to client correspondence also helps in building trust and stronger relationships with patrons. This, in turn, leads to greater satisfaction and a subsequent rise in sales figures.
Always Follow the Rules
To guarantee that your Amazon sales soar, adherence to policy guidelines is key. This will guarantee appropriate product listings and prevent infringement of their rules. Not abiding by the protocol can result in negative consequences, such as the removal of products from the site, ultimately impairing sales.
Periodic reviews are conducted to enforce rule adherence, and noncompliance can lead to account suspension or termination, disrupting your business and ability to make sales.
In Summary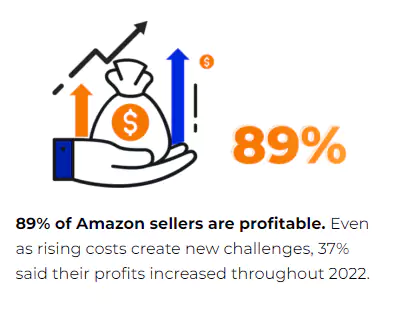 89% of sellers who decide to set up their business on Amazon are profitable and thriving day by day. Selling can be a profitable venture if you are able to employ the right strategies. The tips outlined above will help ensure your business reaches its full potential and boosts sales.
Utilize Amazon Advertising, manage inventory efficiently, collect feedback, engage with customers on social media, maintain competitive prices, and have a plan for customer service in order to make the most out of selling on Amazon's Fulfillment by Amazon (FBA) service can simplify product fulfilment and expedite the order processing time.
---