Being able to download video content from YouTube and social media platforms such as Facebook Watch, Instagram TV, ThopTV and Twitter is a necessity at times. Here's what you need to look for before picking a video downloader and why SnapDownloader is a worthy pick. 
If you own a mobile phone or a computer, chances are you're watching videos, in short clips or long-form every day. Visual media has exploded in the past few years, with every social media network putting it to good use, and billions of users generating video content every day. YouTube has been a major player in the world of online video streaming, which is not only the largest content platform in the world but also the inspiration behind popular premium OTT platforms such as Netflix and Amazon Prime Video that we enjoy every day.
Being able to watch videos offline is a choice that YouTube only extends to premium users, and also to a handful of videos on the mobile platform. Even if you subscribe to YouTube Premium, there is no way for you to save videos for viewing offline on a computer. At times, you may even want to extract audio files from YouTube videos to create listenable media content on a long road trip. Fortunately, there is the choice to use the best video downloader for PC if you know where to look.
Disclaimer- Before using any of the downloader to download videos, make sure it is legally allowed to do so. We do not promote illegal download of videos from any platform.
What to Look for in the Best Video Downloader App for PC?
Rather than talking about why our personal favorite – SnapDownloader is the right choice, let's first take a look at the alternatives. Here's what most YouTube downloader services fail to offer, and the spaces where SnapDownloader shines the most.
4K UHD support – Most video download service providers max out at either 720p quality or 1080p Full-HD. SnapDownloader takes it up a notch with 4K UHD video downloading capability at 60 frames per second. You also get the opportunity to dial it down a notch and select any video resolution even 144p for low-quality and low file size videos.
Support for YouTube, Facebook, and hundreds more – The primary purpose of most video downloaders is limited to fetching videos from YouTube, but it doesn't hurt to have a tool that allows downloading videos from social media platforms. SnapDownloader extends its support across YouTube, as well as other video sharing platforms like Instagram, Facebook, and hundreds more.
Built-in MP3 converter – In most cases, a video downloader tool either lets you fetch YouTube video for offline viewing, or convert it to an MP3 audio file. SnapDownloader is among the select few that manage to bring both of those features to you in a single package.
Clean interface – Several video downloader services confuse the users by making the simple process complicated with intrusive pop-ups, and a finicky UI. SnapDownloader succeeds in carrying a user interface without any distracting elements.
Download multiple videos – A robust feature that most YouTube video downloaders skimp out on is the capability to bulk download multiple videos at once. SnapDownloader effortlessly allows you to download entire video playlists, with a limit of 15 videos at once, saving you time and effort.
How to Download Videos on PC with SnapDownloader?
Step 1: Install SnapDownloader on your computer
Head to the SnapDownloader website and download the setup file for your operating system. The app works with both Windows and macOS. Once downloaded, launch the installer to begin installing the app on your PC.
Step 2: Download videos from YouTube
Open a web browser and head to YouTube. Find a video that you want to download, then right-click on it and choose Copy video URL.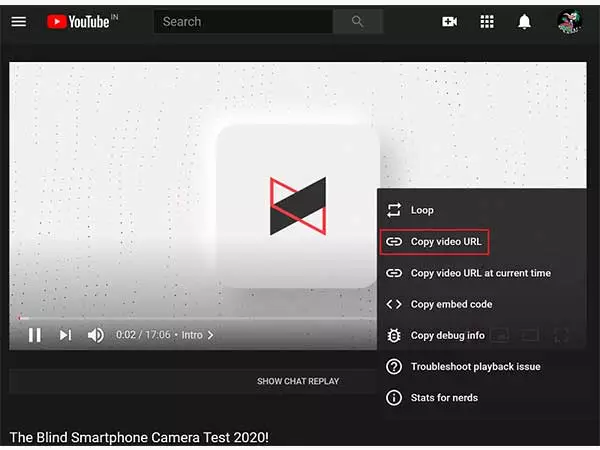 Open SnapDownloader and paste the link; the app will begin searching for the video and within a few seconds, displays its details.
Select the output format that you wish to convert the video to (MP4, MP3, etc.) along with the quality of the audio or video file.
Once selected, press the Download now button. SnapDownloader will download and convert the YouTube video to the format you have selected; then view the download progress from the Downloads tab.
All you need to do is to wait for the app to finish downloading the video. Once it is completed, you can click the play icon to open the video or audio.
Wrapping Up
There is no shortage of some wildly popular YouTube video downloaders out there, and all you need is a Google search to find them. However, the bitter truth is that nothing comes free. If you are not paying for the quality and features that a premium video downloader for PC offers with money, you will be paying for it at the cost of the user experience and even security, in some cases.
Most video downloader services are packed with all sorts of intrusive advertisements and annoying pop-ups. Some of these are also makeshift MP3 downloaders, which have been known to carry adware and malware, which is a big downer. The reason we favor SnapDownloader is simply because the service has been given the green light by security experts over at McAfee Antivirus, free of any ads or viruses whatsoever.