In order to engage with other Instagram users, you have to send a follow request if their account is private. But have you ever sent a follow request that you'd like to cancel later? Or, have you ever felt regret after sending a follow request to someone?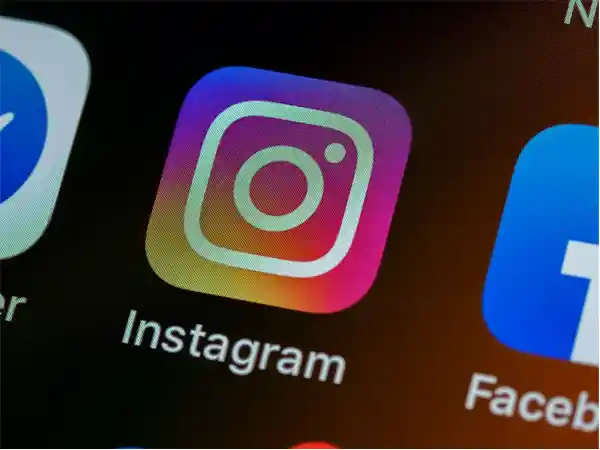 In both cases, finding the account and canceling the following request seems like an impossible task. Earlier, the process was as simple as checking the liked posts on IG, but it isn't so simple now.
So, the question is how to see who you requested to follow on Instagram? Reading this article may provide you with the right solution.
How to See Who You Requested to Follow on Instagram?
There can be different tactics to succeed on Instagram, and increasing the follower count is one of them. However, it is possible that you may change your mind later and would like to cancel all the follow requests you've been sending lately.
Fortunately, you can check the sent follow requests by Downloading the information. You can do that on your mobile phone as well as on your desktop.
On Mobile
So when it comes to how to see who you request to follow on IG, you need to follow these steps:
Tap the profile icon at the bottom right.
Tap the hamburger menu button at the top of your profile and open Your activity from the list of options.
Scroll down and tap Download your information.
It will open up a new page, on which you'll find a button that says, "Request a download". Tap it.
Then, choose the file format and quality in which you would like to receive the information. Tap Submit the request when you're done.
Note: You may have to enter your Gmail ID and Insta password to proceed further.
Once you submit the request, you'll see a Pending download with the date you requested it along with the registered username.
Then, you need to wait for a while (about 30 minutes in this case) to get the email.
Once you get the email, download the file by tapping the linked text "download your information." Which will take you to the IG app, and the file will start downloading.
After the download is complete, go to the download folder of your phone, and you'll find a ZIP file there with the same name as your Insta username. Extract the file and open "followers_and_following." You'll find all your sent follow requests in the file "recent_follow_requests."
On Desktop
If you're not active on a mobile phone or do not have the app installed, you can do the same on a desktop. So, how to see sent follow requests on Instagram via a desktop? The answer lies in the steps below
Open and log in to IG on your desktop.
Click More at the left bottom.
Click Your activity from the list of options.
Under your activity, click Download your information.
Write down your email address and choose the format in which you'd like to receive the information. Once you're done, click Next.
Then, enter your Insta password. Click Request download when you're done.
Once you request the download, you'll receive a mail. And, you can download and extract the files the same way you did on your mobile phone.
So, that is the only working method to find out and cancel follow requests on Insta. There can be other methods, but they may not be as accurate as this one and mainly depend on guesswork.
Other Methods to See Sent Follow Requests on Instagram?
It's common to send follow requests to each and every account you see. And, like others, you may not prefer the method mentioned above. You can try some other methods that may not be as effective and precise as the previous one.
Go Through the Likes
We mostly follow the random accounts that like our posts. It is obvious to expect a follow back from the person who has liked one of your posts. But if they don't, you can cancel the request.
Just open one of the recent posts and tap the number of likes. The list of accounts that liked the post will appear, and you can find and cancel the ones to whom you sent a follow request.
Check the Followers of Your Friends
It is highly possible that you've sent a few follow requests to the followers of your friend or some other account that shares the same target audience as you do. This often happens as users often consider sending friend requests to each other as one of the super hacks for Insta growth.
If that's the same case with you, open the profiles of your mutual, and go through the followers list to see who you requested on Instagram to follow.
So, these are the only two methods through which you can check the sent follow requests.
How to Cancel a Follow Request on Instagram?
Most of the time, you randomly send follow requests to only a few people. So, when it comes to how to see requested accounts on Instagram manually, you can only open their profile and tap the "Requested" button.
Once you do that, the button will change to Follow again, which means the following request has been canceled.
Wrapping Up
Hence, these are a few ways that can help you find the answer to how to see people you requested on Instagram. As it only seems like you can only do that by downloading the data, this social media platform has its own reasons to make the process a bit complicated.
The fact that IG users send a lot of follow requests daily and cancel them afterward could be one of the reasons. Some of them even use automated tools for the process, and every social media app is strictly against bots or automation tools.
So, if you're curious about the recent follow requests you've sent, the only genuine option you have is to download the data.
Suggested read: Best Instagram Online Tracker
FAQs
Ans: The only way through which you can see sent follow requests on IG is by downloading the information.
Ans: If you need to find out your request has been declined, visit the person's profile, and if you don't see "Requested," it means they've canceled it.
Ans: Yes, Instagram definitely notifies you if you receive a follow request.
Ans: Canceling all follow requests in one go is not possible. You can only visit the profiles one by one and cancel the requests.