Instagram is a versatile app that has benefited many influencers and marketers from all around the world. It has some of the most splendid features, such as you can view people when they were last active on the platform and much more.
All these features have numerous benefits, but some people do not know how to check someone's online status on Instagram. Knowing the active status or when your friends were online the last time can help you see if they are available for communicating or not.
Today, we will talk about how you can view the active or online status of users on Instagram. If you want to know what your followers and friends like on Instagram while remaining anonymous, make sure to use Snoopreport.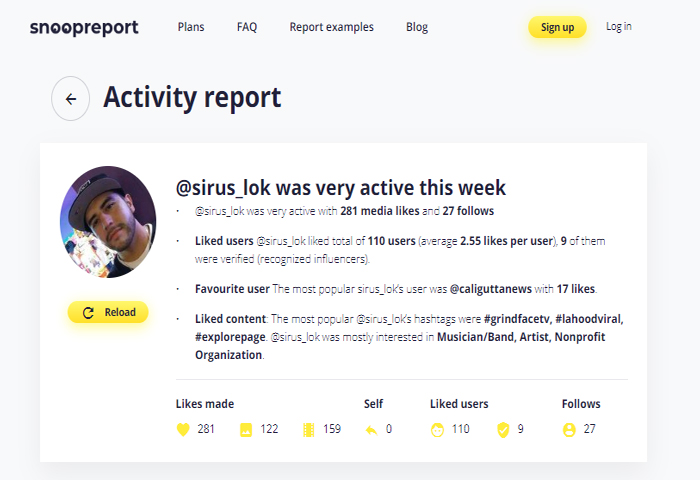 What is Last Active on Instagram?
The last active feature of Instagram tells you about the last time when a user was online on the platform. With this feature, you can see if they uploaded any recent content on their profile or not.
This feature is super helpful. Because sometimes, people hesitate to message other users when they are offline as they are afraid of whether their message will be seen by them or not. Also, the Direct Message feature of the platform is useful for small-scale business owners and influencers that want quick responses, which can only happen if a user is online at the moment or was active just minutes ago.
If you are looking for a tool that can help you view users which posts they like most often, make sure to use Snoopreport.
Snoopreport is one of the easiest to use Instagram online trackers, and unlike many other Instagram trackers such as Hoverwatch, mSpy, and KidsGuard Pro, which are needed to be downloaded and installed on the phone, it does not require any installation. Hence, it is fast and also saves time.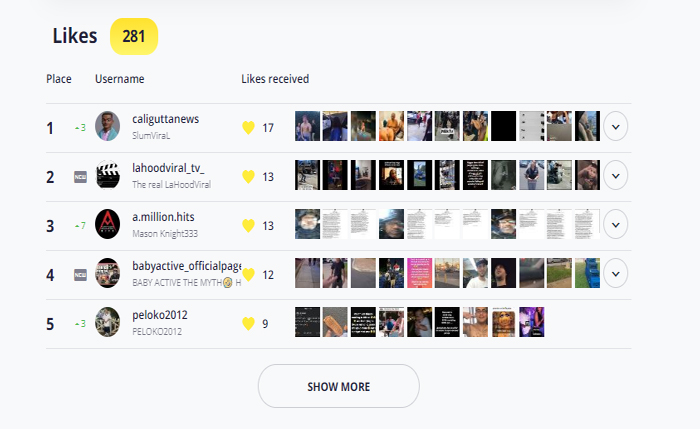 Can Everyone View the Last Active?
No, you cannot view the last seen or last active status of users that you do not follow. Moreover, following an account is not enough to see the Last Active status of a user. In addition to this, you must send the person a message using the Direct Message feature of Instagram to view his or her last active status.
So, in short, you can only view the last active status of:
Accounts you follow, plus
Accounts who you have chatted with via Direct Messages.
Furthermore, if you want to view the last active status of a person, you must ensure that the recent message in your DMs is from him or her. Follow these steps, and you would be able to see the last active status of a user in no time.
Instagram shows the last active status in terms of minutes and hours, which you can see using the Instagram messaging feature.
How to See If Someone is Online on Instagram
The above-specified steps include all the necessary steps that you must take to view the last active status of the users. But what about when they are online at the moment, right? Well, we have got you covered with this one too. To see if someone is online, follow the same steps as above, and that is it!
However, there are several ways in which an active status will be shown to you. For example, if the person is currently online, a small green dot will appear next to their profile picture, which you can see in your DMs.
Moreover, you can also visit their profile to see if they are online. If they are, then a green dot will appear on their profile picture and username.
Make sure to use Snoopreport to monitor different Instagram accounts and their activities at once. Snoopreport is one of the most popular Instagram online trackers. And unlike many other Instagram trackers such as Hoverwatch and AiGrow, the plans are cost-effective. Moreover, it has many integrated tools.
Moreover, you can also view a detailed weekly report specifying all the activities of a user. You can also download the report.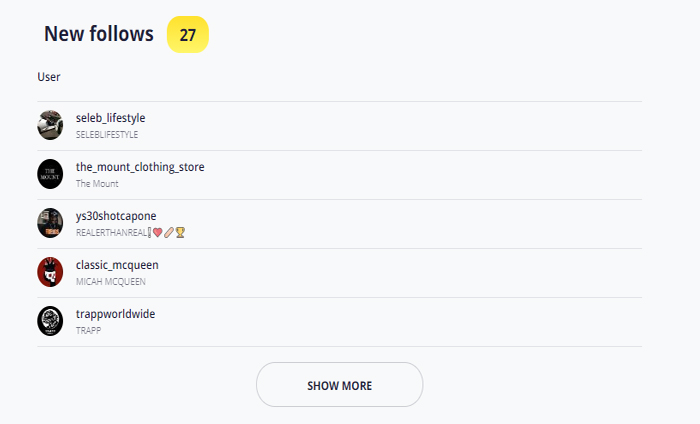 How to Hide Last Seen on Instagram?
Any user that follows you, and has chatted with you via DM on Instagram, can also see your last seen, last active status, and online status on IG. Therefore, if you want to hide your online and Recent Active status, you can turn off Show Activity Status on Instagram. However, doing this would prevent you from viewing others' online or last active status as well.
To turn off the Show Activity Status, you need to:
Go to Instagram via your browser or open the app if you have it on your iOS or Android phone.
Tap or click on your profile icon at the top right of the screen.
After that, tap or click on the three vertical lines, which are also at the right-hand corner.
Click on Settings, and then
Click on Privacy.
After clicking on Privacy, scroll down and located Activity Status.
By default, the Activity Status will be on. To hide your last seen status toggle next to turn it off.
After doing this, you are all set.
Why Can't I See Someone's Last Seen Status on Instagram?
There are a couple of reasons, due to which you might not be able to view someone's last active status on Instagram.
One of the primary reasons is that the user whose last active status you want to view has does not follow you. Or have unfollowed you.
Another reason is that the user whose active status you want to view is that you did not have any conversation over DMs (as specified above). However, if you are sure that you have followed these two steps, then this means maybe the user has blocked you, or they have turned their Activity Status off.
Hence, analyze the scene as thoroughly as possible before concluding to avoid any inconvenience in the future.
Conclusion
The above-specified are the points that discuss how you can view someone's last active status and can use numerous Instagram online trackers such as Snoopreport to view someone's activity on Instagram.