It has happened to every one of us at least once that we lost our TV or AC remote. Only to find it snuggled into our couch!
And it gets even more annoying if that happens when we want to watch our favorite TV show or movie. Losing a TV remote can work but losing the remote of any content streaming device can be troublesome.
In today's time, there are plenty of platforms to choose from and consume the movies and shows by streaming them whenever and wherever we want. And what adds to the comfort are the devices that provide all of this in one place – one of them is Roku.
Roku requires good strength of connection to stream content on it but if you have lost your signal and your remote, then … we're here for the rescue!
In this article, we are going to discuss how you can connect your Wi-Fi to your Roku device without a Roku remote.
How to Connect Roku Device to Wi-Fi Without a Remote?
There are so many of us who strive to binge-watch all the good content available out there and stay in sync with our fellow watchers. Using devices like Roku, we can consume content from various platforms in a single place. But what if the Wi-Fi disconnects from the Roku device, and we have lost the remote as well? Worry not, as we have got some easy fixes for the problem. Follow the steps given below to find out how and if you don't have a Roku account, here's how you can create one.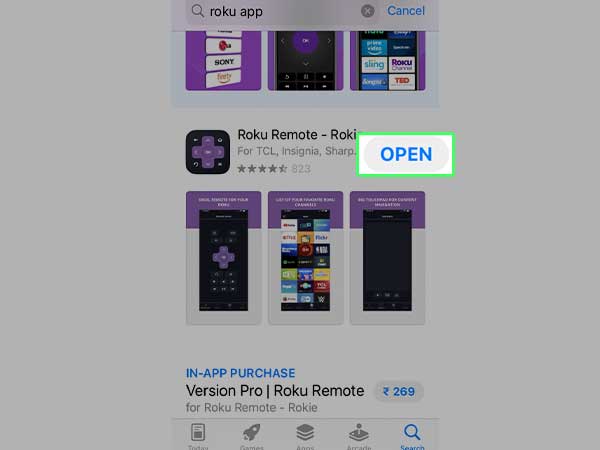 Tap on Remote from the bottom of the screen.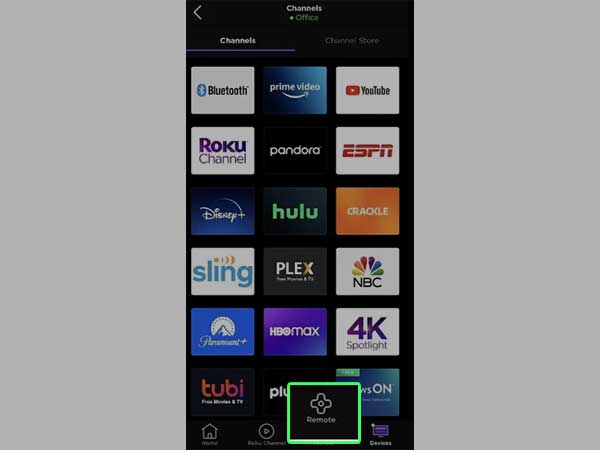 Then you will be able to see the name of the Roku device that is connected to the remote, with a green dot showing it as active.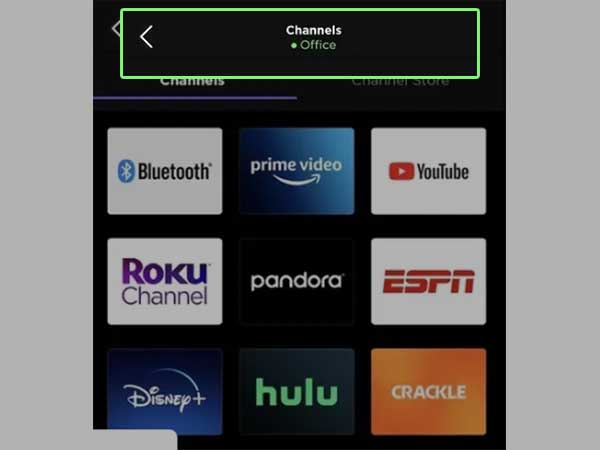 Now press on the Home icon using the directional arrow pad and navigate to Settings > Network > Set up connection on your Roku.
Then follow the steps as instructed on your TV screen to set up the Wi-Fi connection.
After following the above-given steps, you will be able to connect the Wi-Fi to your Roku device via the Roku app, without using the Roku remote.
How to Change Roku Wi-Fi Without a Remote?
If you want to establish a new connection on your Roku device but have lost your remote, then it can be problematic. But if you are connected with the same network on your mobile as your Roku device, then you can easily use the Roku mobile app as a remote and do your thing.
However, if you are not connected with the same network as Roku device on your smartphone, then it can get troublesome. Keep reading the article to know the steps for changing Roku device's Wi-Fi without a remote and follow as instructed below:
Prepare the things you need like two phones and a good working internet connection.
Download the Roku mobile app on your phone if you haven't already.
Then go to the Settings on your smartphone.
As per the options of your device, go to the Hotspot and enable it.
Then, enter the SSID of your Roku under the Wi-Fi name (SSID) section.
Now enter the password and tap on Save.
How to Connect Roku Directly to the Router?
If you are unable to connect your Roku to your network wirelessly, you can opt for a wired connection. To check if you can connect the Ethernet cable with your Roku, look at the back of the device for a port labeled as 'Ethernet'. If it is present there, then this means you can use the Ethernet cable to connect to the router.
You can also use a USB Ethernet adapter if you have a Roku Streambar and hook it up to your router. If you have a Roku TV, it may also have an Ethernet cable port. You can check at its back to see if it has one.
After you've connected a Roku device to your router, do the following:
Go to the Home screen on your Roku.
Then navigate to Settings > Network > Set up connection.
Select Wired connection.
The Roku should automatically detect your network.
Now hopefully your issue will be resolved.
How to Find Roku IP Address Without Wi-Fi or a Remote?
If your Roku device is not connected to Wi-Fi, then obviously it won't have an IP address. When your Roku is connected to Wi-Fi without using a remote, you can find its IP address as well using the following steps:
On your Roku remote app, tap on Remote and then select the Home icon.
Then using the arrow buttons, go to Settings < Network < About.
You will see the network name that your Roku device is connected to and below it, its IP address will also be visible.
This way you will be able to find out the IP address of your Roku device without using its remote or Wi-Fi.
FAQ
How can I reset a Roku remote?

In order to set the Roku remote, you need to follow the given steps:

Remove the batteries of the remote and disconnect the Roku device from power.
Then reconnect the Roku to power and after the home screen appears, put back the batteries into the remote.
Now press and hold the remote's pairing button for 3-5 seconds.
After that, the remote will be reset and repaired with the Roku device within 30 seconds.
How to pair a Roku remote?

To pair any Roku remote, you have to first see which remote you have — an IR remote, an Enhanced remote or a Point Anywhere Standard remote. You simply have to insert the batteries in case of an IR remote and there's no pairing required. However, for the rest of the Roku remotes, you have to insert the batteries and wait for the Roku device to automatically pair after detection of the remote is completed.