Whether you are supervising a commercial property or own one, picking the right security system to shield both the belongings and the people inside is one of the most essential decisions you will need to make. Break-ins, violence, and crimes, in general, make the requirement for a good security system a top priority.
A comprehensive security system shields vulnerable property from any future hazards, so there are a plethora of options in the market, and choosing one becomes a tough choice. But before deciding, keep the following criteria in mind while shopping for the best for your commercial belongings.
What is a Commercial Property Security System?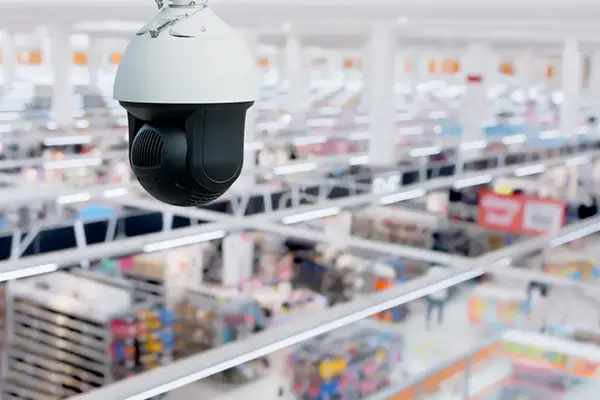 <alt-text: camera>
They are primarily created to keep unauthorized visitors, intruders, or trespassers away from your building using tools such as video monitoring, CCTV IP cameras, access control, intercoms, alarm systems, and intelligent technology including AI, data analytics, and biometrics.
The number of entrances will influence the particulars of a security system and exits within the premises, the physical characteristics of the location, vulnerabilities, and how many employees are on the premises together with average customer or visitor traffic flow.
Do You Know: Currently, the market has got an All-in-one access security solution that is helpful in providing great flexibility, scalability, and control to the owners.
Look for Experience
While choosing one, consider the seller. Is the supplier a company with extensive experience in the safety and alarm sector? You will be entrusting your belongings to an expert and you need to ascertain that they know the business, the technology, and how to equip your property with the best protection within your means.
When considering suppliers, ask for references or to know other clients that they provide for. Although start-ups or newer businesses may offer some appealing deals, determining a company with years of experience and an excellent reputation for protection will not only be reassuring but a guarantee that these professionals are well-versed in challenges and solutions.
Pay attention to what other clients say about their work and how it has functioned since installation. Have there been hiccups in its functioning and how did the security company resolve difficulties?
Choose a Security Partner Rather than a Security System Supplier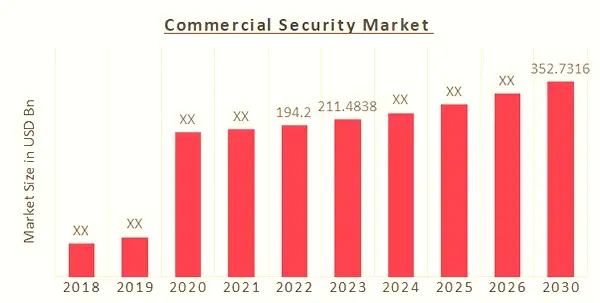 Your supplier ideally should be a long-term partner with your business. You don't want a supplier that just sells you a product and doesn't partner with you in making sure it functions at its best. When interviewing potential suppliers, the company selling you their product must outline how they will customize the design to your property's needs and work with you individually.
Look for a supplier who will dedicate more time and extra effort to getting you the perfect design for your commercial premises now but also with an eye toward the future and future technological developments. Do not only consider your requests for information about alarms or access control but listen carefully to what the provider asks you, especially what particulars they want in connection with your commercial property.
They should be asking for details and what your expectations are as the owner or manager. Then they should offer customized solutions to meet those expectations.
Look for a Security System Provider with More Than One Option to Offer
Security systems that are no longer limited to just installing an alarm or two. Customized options should offer options for access control, video safety monitoring, elevator or stairway monitoring, interactive options, fire monitoring and prevention, acoustic sensors, and so much more.
After all, you want a customized or tailored specifically to your property's needs. Your supplier should also have the capabilities to grow your safety with your business. Needs may change and your business may grow to require more options or scalability with time. Look for a provider that will be able to support growth or a reduction in needs. This will enable easier future transitions without interrupting or negatively influencing protection.
Who Will Be Watching?
They require monitoring to be effective, so who exactly will be watching your surroundings? Is there a monitoring center? What happens when an alarm sounds? Is the supplier using the latest technology? Can you watch your business remotely from a mobile device if desired?
The best providers will be passionate about the protection and well-educated about the latest technological advancements in privacy protection.
The security company you select should also show growth and adaptability as new technology emerges. Great companies will have well-trained employees that are well-versed not only in the products they sell but in how to confront challenges and offer alternative solutions.
Do You Know: Modern companies currently have shifted towards a cloud-based security system, one that integrates with all the systems, and is ease the maintenance efforts.
Check the Paperwork
When looking for your commercial property, you want to be sure about who you are partnering with. The provider should be licensed and have a great reputation as a company. Check to see if they have been rated by the Better Business Bureau for reliability and performance and for how they resolve customer complaints. You can also look for a product rating by the Underwriters Laboratories of Canada.
Picking an unlicensed provider can set you up for numerous headaches further down the line. Remember that your provider will have some access to your company, your sensitive data, and your financials. Ask about the provider's employees that will be setting up your system. How are they selected to hire and does the company run background checks? You don't want bad actors handling your company's most sensitive information.
Consider the Expense
You need to notice the total cost of the system you want before committing to anything. Get every minor detail like the cost involved in creating, installing, and for regular updation. Learn all initial costs to install details and ask for a contract where all expenses are thorough.
Reputable safety providers will have no difficulty providing you with the total cost of everything involved or explaining all expenses including additional fees. There should not be hidden costs, and if the company you are dealing with does not appear to be clear and open about costs and any fees, you should consider another provider. Companies that are not open and honest about the fees involved should not be trusted with your company's most sensitive information.
Customer Service and Maintenance
Before you proceed with the acquisition and installation, check the warranty on all equipment and devices as well as maintenance services and fees. Electronic defects are not unheard of and can happen even with the best systems and equipment. Who should you contact for service needs or if you have questions and need help running your system? If a technician must make a call, how much will it cost or what is included? Will an estimate be provided?
In Conclusion
When selecting a reliable commercial security system, look at what new technology has to offer. Scalability will authorize you to grow with your commercial property. New systems should be able to cooperate with other pre-existing systems such as CCTV or fire alarms. Remote management will assist you in monitoring your property regardless of where you happen to be. Cybersecurity is paramount to any modern-day security system.
---