If you are a movie or series lover, then you must know about Roku. From the time of its launch, Roku has been in the market without a flinch despite having many big competitors.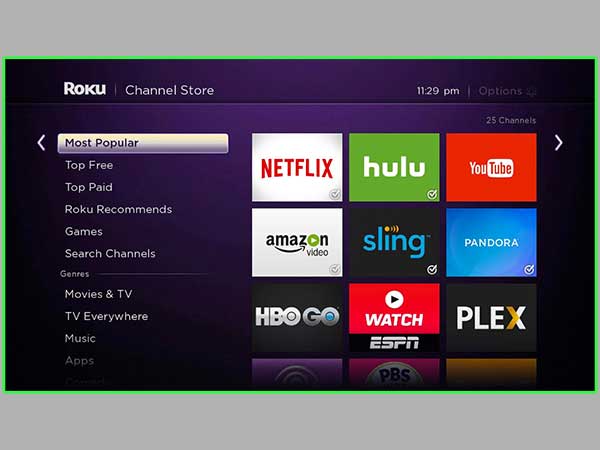 Well looking back at how everything started and compared to what Roku has become today, we can say for sure that it was a success!
If you have a good internet connection that can stream high-quality media content, you can watch movies and shows on your television by logging in to Roku without waiting for the actual broadcasting time. There is a subscription required for some channels, but there is also content that is free to watch. Even though Roku is used by millions of users worldwide, there are still some users who have a hard time logging in and setting up their Roku accounts. In this article, we will discuss how to create an account on Roku and how to log in. So let's get right into it!
History of Roku
It's interesting how Roku has evolved from its debut back in 2002 to now in 2022. Even though Roku was a success, it had competitors as well. After becoming a VP at Netflix and taking the "Project Griffin" alongside the team, Anthony Wood started the journey of Roku.
The team created a Netflix Player that could be used by Subscribers to stream Netflix movies and shows on their TVs through the internet. Roku has come a long way, let's see what changes and improvements have happened over the years:
---
2008 — The First Roku Player
2009 — Roku Launches Two New Models
2010 — Roku Releases Updated Models
2011 — Second Generation Players
2012 — The Streaming Stick
2013 — Third Generation Players
2014 — The First Roku TV
2015 — Roku 4
2016 — A Whole New Lineup
2017 — Streaming Stick+ and the Roku Channel
2018 — Wireless Speakers; Premier and Premiere+ Brought Back
2019 — New Smart Soundbar and Wireless Subwoofer, Plus Updated Models
2020 — New Ultra and Streambar
From starting out as a simple Netflix streaming box, today there are Roku streaming devices for every use case. The budget-friendly Express to the more portable Streaming Stick+, and from the powerful Ultra to Roku built-in soundbars and TVs.
And Roku Inc. doesn't seem to sit still when it comes to new inventions and updates. Making news almost every year with more people cutting the cord, there's no reason for that to stop.
How to Login to Roku?
If you are already an existing Roku user or a new user who doesn't know how to log in to Roku and want to sign in to your account, then you can do it using simple steps. We have got an easy three-step guide for you so you can easily log in to your Roku account. To log in to Roku, follow the below-given steps:
Note: To access your Premium Subscriptions on The Roku Channel, sign in through your mobile phone or tablet.
Open your Roku Mobile app.
Tap on the User icon given in the top right corner of the screen.
Enter your login credentials and tap on Sign in.
For more information, you can also visit Roku's official support page.
That was all you had to do, easy right? Now you have successfully logged in to your Roku account. Make sure that the mobile you are using has the same internet connection as the one on your Roku Device.
If you want to know how to create a new account on Roku, by Mobile App or TV, then keep reading.
How to Create an Account on Roku?
By Mobile App
To create a Roku account using the mobile app, follow the steps given below:
Click on the User icon, given in the top right corner of the app.
Then press Sign in.
Select Create a free account.
Then enter the details and information that you are asked for and click on Submit.
Note: Use a valid email ID address to create an account on Roku.
Now, your Roku account is created successfully, and you can start streaming your favorite shows and movies from different channels whenever you want.
Through Browser
If you want to create an account on Roku using a web browser, then you can follow the steps as instructed below: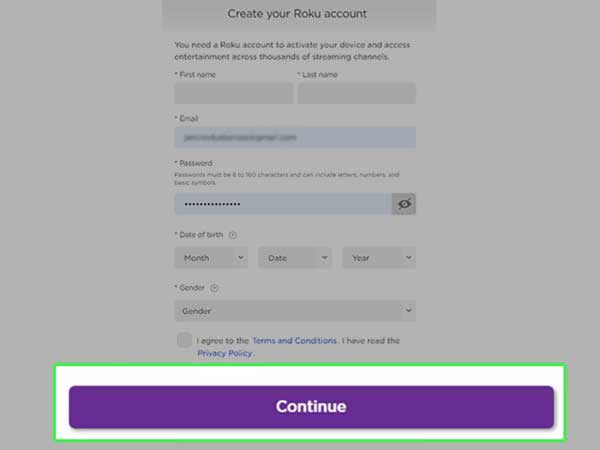 Choose any PIN Preferences and tap on continue.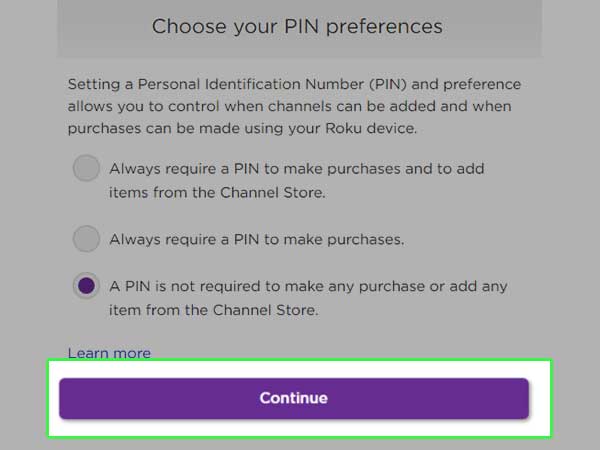 After that, you will be asked to provide your payment information and billing method. Then press on Save and Continue.
Now, your Roku account will be successfully created, and you will get logged in on your device.
Through Samsung TV
To create your Roku account from your Samsung TV through the Roku Channel app, follow the steps given below:
Make sure that you have installed The Roku Channel on your Samsung Smart TV.
Check that your Samsung Smart TV model is compatible with the Roku Channel.
Open The Roku Channel using your Samsung Remote for navigating.
Tap to Create a Free Roku Account.
Select receive the sign-in link via text message or email and then follow as instructed on the screen.
Note: The sign-in link is only valid for 10 minutes. If the link expires, you can choose to resend it or request to receive it by a different method.
Now check your messages or your email inbox and look for the link that you have received.
Tap on the sign-in link sent in the text or the mail, and you will be redirected to create an account page for Roku.
Then enter the required details and click on Submit.
After following the above steps, you will be automatically signed in to The Roku Channel on the web browser. Afterward, you will be signed in with your Roku account to your Samsung Smart TV as well. Not just that, you can also connect your Roku account to Wifi without the remote control.
FAQs
Ans: could be leading to the issue:
Poor internet connection
VPN is turned on
Updates are pending
Parental settings are set to restrict some content
Issues with Netflix app
Roku might need a restart
Ans: Yes, you can stream Roku without the internet but only limited content. Without Wi-Fi, you can use your Roku device to play content on your TV from local or external storage. You can also watch content through your smartphone directly by using the screen mirroring feature.