Do you want to use one Netflix account to stream content from around the world?
If so, you can learn how to change the Netflix region and enjoy Netflix streaming in various nations, and locales by scrolling down the blog that follows. Anywhere, anytime, you can effortlessly binge-watch different series or movies on Netflix.
You should be aware that the Netflix collection, a gathered catalogue of shows and series, is region-specific and prohibited in some nations. This implies that not every country can access every Netflix episode.
You won't be able to resume watching the same episodes you started watching midway, for instance, if you are travelling from the US to Spain. Every country and area on Netflix has a regional library that can only be accessed by residents of that country.
As a result of agreements and requests from the show creators, the titles of the content in the Netflix library vary depending on the location. To enjoy your Netflix night, just relax and go through this little informative blog.
What is the Need of VPN to Change Netflix Region?
One of the most widely used streaming services, Netflix is accessible in more than 190 countries. The problem is that due to royalties and copyright rules, it displays different content in other locations.
For instance, Americans will need a VPN to change their Netflix region if they want to watch Netflix US from another country. VPN makes it simple to switch your genuine IP address, which discloses your true location, for a different one that is registered anywhere in the world.
Once the IP address has been adjusted, you can access any Netflix library from the comfort of your home. Do you enjoy watching high-quality anime and calling the US home? Great! To unblock a foreign library, all you would need to do is connect to the server of your choice.
In addition to unlocked libraries, a Netflix VPN is a great way to prevent ISP throttling, which causes sluggish videos of pretty poor quality. Or you can just unwind and watch Netflix material worry-free knowing that your internet privacy and security are guaranteed by the safest VPN.
How to Change the Netflix Region With VPN?
Let's check out the easiest way that enables you to access the leading geo-restricted shows by adding a VPN service provider.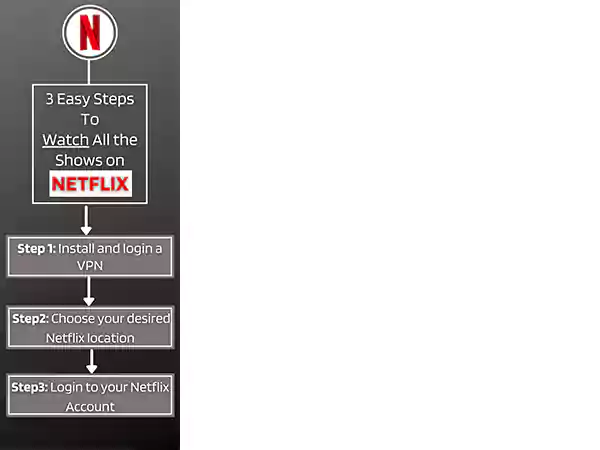 Step1: Subscribe to any VPN(paid/unpaid, it is recommended to use a paid app)
Step2: Download the VPN app or use it online through the browser
Step3: Login to your Netflix Account and turn on the VPN Services, to connect it to your desired region's server.
Step4: Now, you can easily explore and enjoy the Netflix library, which is filled with Original shows across other countries.
Along with the general method, there are many other methods to use Netflix from a different location, as many users are using Netflix through different software programs and devices.
Top 5 VPNs to Change Region on Netflix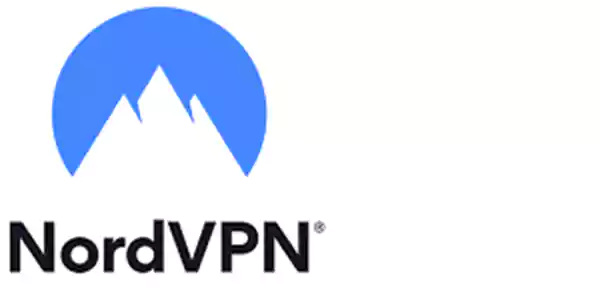 The best trustworthy VPN for changing Netflix regions. It is adaptable and compatible with a wide variety of international Netflix libraries. strong credentials for internet privacy and security.

Along with a wide range of other libraries, such as Netflix UK, Japan, Netherlands, India, and France, Surfshark is compatible with US Netflix. Surfshark will route you to the US Netflix library if you attempt to securely access a library that is not supported. This implies that regardless of where you connect, Netflix is compatible with every server.
The only service on this list that permits an infinite number of connections at once is Surfshark.

It is a British Virgin Islands-based supplier with a very good reputation. You'll have access to a wide variety of Netflix libraries thanks to its more than enough network of over 3,000 servers in 94 countries. Indeed, among others, ExpressVPN consistently functions with Netflix in the US, UK, Japan, Canada, and France.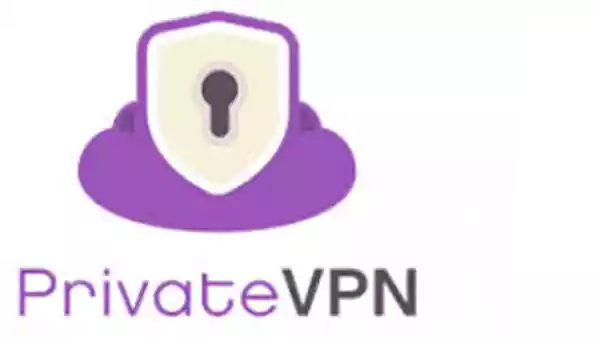 Users of PrivateVPN services can connect up to five devices at once. Along with other catalogues, it consistently functions with those from the US, UK, Japan, Spain, Brazil, France, and Italy.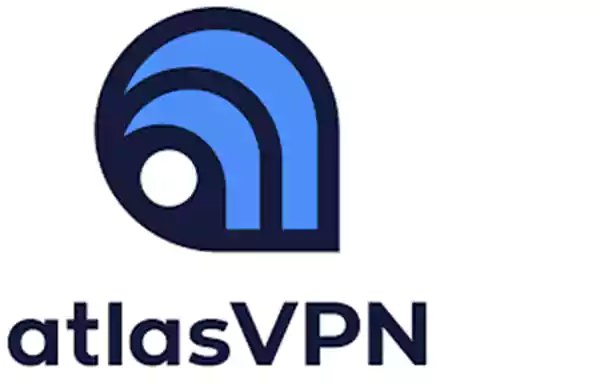 Despite being relatively new, it has already made a big impression because to its amazing streaming capabilities and extraordinarily fast speeds. Additionally, WireGuard connections are supported, which are quicker and simpler to audit than the standard OpenVPN protocol.
Keep in mind that Netflix is enforcing its policies because it is aware that users are utilising this technique to change Netflix region. It will stop communication from an IP address when it determines that address is associated with a VPN service.
You will see an error message stating:
"Whoops, something went wrong. Streaming error. You seem to be using an unblocker or proxy. Please turn off any of these services and try again."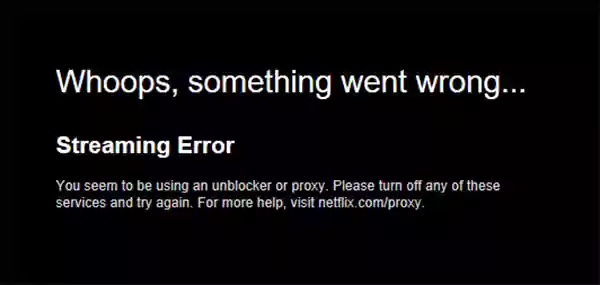 How to Choose the Best VPN to Change Netflix Country?
Numerous service providers are dedicated to offering a workaround and keeping servers that provide dependable VPN access to different Netflix libraries. Nevertheless, not every one of these suppliers provides a comparable service.
You must make sure your VPN is quick and dependable for streaming. Additionally, you want to be certain that the company you have picked places the highest priority on security and privacy.
So we've compiled a list of the top VPN services for accessing Netflix in any location using the following standards:
Works well with the most popular Netflix country catalogs like Netflix US, UK, Canada, Japan and Australia (bonus points for working with other countries).
Has a large selection of server locations.
Provides fast and reliable access.
Uses strong encryption backed by additional security features.
Keep no logs of user activity or IP addresses.
Offers knowledgeable and accessible customer support.
Change your Netflix Location without a VPN
If you do not wish to buy or pay for a VPN service provider, or if you feel that a free VPN is unsafe, you can also change the location by using the DNS proxy method, this method might be a little weaker compared to the VPN services. But, it can work without a VPN.
And you can easily watch Netflix shows from a different library, just by following the mini-steps:
Step1: Just start with a DNS Server address, from your internet service provider.
Step2: Now, go to Network settings from your device
Step3: Click on "Custom and Manual" to enter the DNS server addresses manually
Step4: Restart your network connection to activate DNS Settings
Step5: Login to your Netflix account to access the regional library of your choice
Conclusion
One of the most well-known streaming services, Netflix offers content to users in 190 different countries. Don't forget that not all Netflix content is accessible in every nation, though.
In order to watch your desired shows from anyplace if you reside outside the nation where they are available, you should change the region of your Netflix account using a VPN.
Reliable VPNs can allow you to easily switch between Netflix locations and are inexpensive and practical solutions, like NordVPN. In addition, they encrypt your traffic and give you a safer browsing environment.
FAQ
Can I use a free VPN?

You can use a free VPN, but use it at your own risk. As the free VPNs are not reliable, their security protocols are weaker than the paid ones.
Is it illegal to change your Netflix region?

No, it is not illegal unless and until you don't access any inappropriate content.
Which country has the best Netflix in 2023?

Slovakia has the best Netflix currently due to the maximum number of content titles and shows, i.e. more than 7400.
How do I change my Netflix region on my phone?

You can change the location on your phone when logging in to a VPN Service Provider. Install the VPN app, log in to the VPN Account and choose the country you wish to connect to the Netflix library.
Does Netflix ban VPN users?

There are chances that Netflix bans your VPN network, but mostly, it happens with the free VPN services. That's why it is recommended to use paid VPN services.