| | |
| --- | --- |
| Product Image | |
| Product Name | Google Pixelbook 12in |
| Price | |
| Available Colors | Aluminum Silver |
| Review Rating | |
Is Google Pixelbook 12in a good laptop?
Is the Google Pixelbook 12in laptop worth buying in 2023?
If you are also filled with questions like these, hop in and sit tight. Because in this article, we will give you the answers to these questions. The sleek and lightweight laptop, powered by 7th gen Intel Core i5 processor and 8 GB of RAM, is considered to be a good choice for both professionals and students.
Now the question is whether Google Pixelbook 12in is worth the hype and meets up to the claimed expectations. Let's see how much truth there is to it and find it out in this honest Google Pixelbook 12in review.
An Overview: Google Pixelbook 12in
Equipped with a satisfactory 8 GB of RAM and a powerful Intel Core i5 processor, Google Pixelbook has all the features one could ask for in a laptop.
The Google Pixelbook 12in is not limited to being a thing of beauty that sets it aside, but is also one of the lightest and thinnest laptops. With features like rapid charging and a comfortable touch screen, Google Pixelbook has an interesting set of features with some updated changes from Google's other series.

Its streamlined design and flexible touchscreen display with 360-degree hinge lets the users have a thrilling experience and truly gives the definition for using it as a 4 in 1 type. But is there more to it that will make you readily want to spend $!000 over a laptop? Yes, you heard that right. Let's start with its specs to find out.
Specifications
Another prominent factor to consider if you are thinking of buying the Google Pixelbook 12in is its specifications. So let's have a look at them:
| | |
| --- | --- |
| Manufacturer | Google |
| Product Type | 4 in 1 convertible design |
| Model | Pixelbook 12 inches |
| Processor | 7th Gen Intel Core i5 Processor |
| Operating System | Chrome OS |
| RAM Memory | 16 GB |
| SSD | 512 GB |
| Display | 360-degree touch screen display |
| Resolution | 2400 × 1600 |
| Turn On Time | Less than 10 seconds |
| Communication | Bluetooth and Wi-Fi |
| Battery | Up to 10 hours on full charge |
| Accessory | Pixelbook Pen |
As you know about the technical specifications of the Google Pixelbook 12in now, let's talk about its performance and see if it does the magic.
Performance
Equipped with an Intel Core i7 processor and 16 GB of RAM, the 12-inch Google Pixelbook sure runs perfectly for most things. Due to its high-end technology, its performance is excellent, and it also lets users do intensive tasks like gaming and video editing swiftly.
Not only that, but it also wakes me up from sleep in a matter of seconds. And as you will get to know by the specifications section, the battery life of more than 7 hours that it offers on a single charge is also pretty decent.
There are other variants available as well with different storage and processor, however, the 'basic' model with the price of $999 might not sit right with some. And let's be honest, the new-found ability of Chrome OS to run Android apps isn't enough to make it overpriced if the buyers are students.
However, there is no doubt that everything runs smoothly on the basic i5 model, from multiple tabs running on the system to various apps staying open at the same time. What's good is that it can run popular Play Store apps and games as well in the base model and not slow down the performance anyway.
Now let's have a look at what's the deal about its impressive software and if there is something new in the store for the users this time.
Software
Google surely took an interesting turn in making changes to its Chrome OS. With a newly added button on the bottom left to activate Google Assistant with the cursor for its assistance.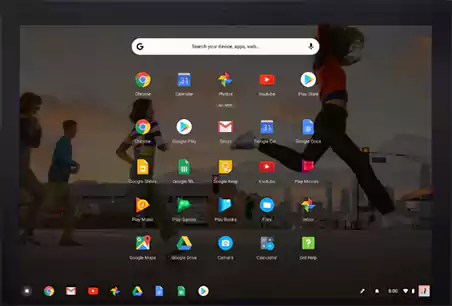 Not only that, but it also has a good number of built-in capabilities like Google Docs, Chrome, and pretty much everything like Gmail that Google has to offer. The Pixelbook is easy to use and can also run Android apps from Google Play Store, allowing users to have vast options of apps and games available.
Hardware
If it's about hardware, the Google Pixelbook 12in is surely an exquisite hybrid laptop. Don't make assumptions about it just by looking at its sleek and lightweight design because it is more powerful than just that in the case of its hardware.
There is a solid range of variants available for the Google Pixelbook with different storage and processors as well. Even with the base i5 model, everything runs smoothly, and the elegant design helps you achieve a new level of satisfaction.
While the Google Pixelbook 12in might not be the fastest-performing laptop when it comes to graphic-intensive tasks, it still offers the ability to open various Android apps without only lag. And, not to skip the dozens of tabs that can stay open and at the same time, the split window can happen, providing a good amount of productivity.
Display
With an elegant aluminum design, Google Pixelbook 12in is surely a well-designed and stylish laptop that can make some on-lookers stop to take a good view of it.
A classy all-white look with unique glass on top that reflects light and thin bezels on the display makes it attention-worthy. The embedded LED light in a thin and long aluminum slab with a Google makeover makes the display elegant and the power button stands out.
Even though the Pixelbook lacks pixel density, the 12.3-inch panel and 3:2 aspect ratio make it a great display for a laptop. The broad angles for viewing an accurate color and brightness on the screen with a 4K display do the job well for daily use. However, the one con here is that it can't be used in direct sunlight due to its shiny finish.
But you don't have to worry about it heating up rapidly, since the Pixelbook stays cool even after hours of heavy use if you use it with the keyboard or touch screen. Apart from the display and design, another feature of core importance is the battery life. So let's have a look at how that works in the case of the Google Pixelbook.
Battery Life
An essential and major point to be looked at while planning to get a laptop is its battery life. So for the battery life part, unlike its other features, it can't be called the best one. Said to be the average hours of battery life from 8 to 10 hours on a single charge, the Google Pixelbook comparatively lasts below 8 hours, i.e., 7 hours 43 minutes to be exact.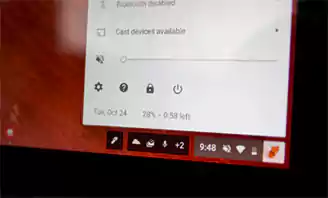 However, it can be used for up to 2 hours after just 15 minutes of charging. So it is safe to say that this can be Google's way of making up for the mistake in compromised battery life in the Pixelbook. Even though the Pixelbook tends to fall short in the battery life criteria, it should not be surprising for those who have used any of the Chromebooks by Google, like the Google Pixelbook i7. As their battery life ought to be much better.
Connectivity
Another major aspect to be noted is that there is a USB-C port on either side of the laptop that sure adds a nice touch. But if Google considers the Pixelbook to be used by people for getting serious work done, two ports would make more sense.

That aside, there is an audio input of 3.5 mm given and a slot for a microSD card as well. So the conclusion is that one will need to get an adaptor for connecting devices in the connector given in the Pixelbook.
Keyboard, Mouse, and the Pixelbook Pen
As the Google Pixelbook 12-in is a 4 in 1 type of laptop, it also has the Pixelbook Pen added as an accessory. While it is optional to get it, even if you do get it, it can't be hooked magnetically or tucked anywhere in the Pixelbook. Now, that might be a turn-off, especially if you are an iPad user and expected it to be similar to the Pixelbook Pen's case.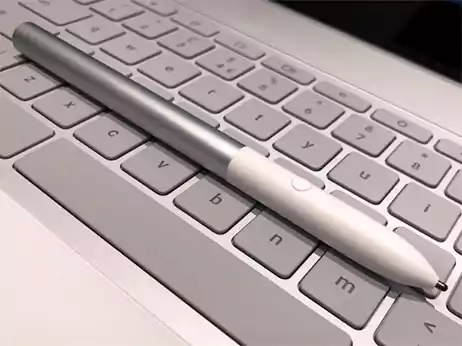 There are basically two modes for using the Google Pixelbook for its keyboard, and that is to either use its touchscreen with the display or the laptop keyboard that comes with it. The keyboard has a backlight – making it ideal for working in the dark or somewhere with low light. The keys are however shallow that some users might not be a fan of, though pretty firm. There are shortcut keys that don't get in the way of typing or lead to many typo errors.
For the mouse, there is a touchpad included. The glass-topped touchpad is pretty spacious, and of course, one won't mind using the touchscreen if they don't find the touchpad for use in their best interest. As we are done with the add-ons and accessories, let's see what the webcam offers.
Webcam
While Pixelbook has a good balance for being a considerably good laptop, the one feature that can be dissatisfactory is its webcam. Since its webcam only has 0.9 megapixels, making it lesser than what its competitors have to offer, let's not forget that it is a 4 in 1 type. This means that it can be used as a tablet as well and in that case, who would want to have a low-quality camera compared to the rest?
Pros and Cons
One of the essential points to be discussed as a starter about a product or service you are looking for has to be their pros and cons. So now, we will be providing the Chrome Pixelbook's pros and cons, below.
4 in-1 Stylish and sleek design 
Lightweight
Exceptional backlit and smooth keyboard 
High performance 
Up to 10 hours of battery life 
Numerous tasks can be completed effectively 
Expensive 
Poor Audio System
Biometric option is not available 
Port Connectivity only available with USB-C option 
So these were some plus points and the let-downs of the Google Pixelbook 12in. If you are thinking about purchasing it, we have all the details of its different variants' pricing listed in the section below.
Pricing
Now coming to one of the most essential parts of where it all takes a final call is the pricing of the product. The Google Pixelbook 12in is available to purchase online from Google's official page, Best Buy, and from Amazon as well.
We are going to list below the different prices of each variant and leave it to you to decide which one suits your pocket the best.
| | | | | |
| --- | --- | --- | --- | --- |
| Processor | i5 | i5 | i5 | i5 |
| RAM | 8 | 16 | 16 | 16 |
| ROM | 256 GB | 256 GB | 512 GB | 512 GB |
| Price | $759.99 | $999 | $1399 | $1699 |
You can go ahead with the decision-making about getting the Pixelbook 12in with any variant that suits your pocket the best, however, make sure to check for the availability as it has been discontinued. Are you still with us?
Furthermore, for a final piece of information about Google Pixelbook 12in from our side, you can refer to the upcoming section.
Is the Pixelbook Better than the Chromebook?
The clear and straight answer to that is YES. The Pixelbook is any day better than the Chromebook by most of the Chromebooks. As its higher price speaks for itself, there is a good reason behind it. It is a high-end Chromebook by Google that does the tasks swiftly and with ease that Google boasts so proudly about.
And about the details of the overall comparison, the Google Pixelbook Go stands better for the most part. From its hardware, functioning, good battery life, overall performance or simply being a candy to the eye with its elegant and sleek design.
Final Verdict
We would totally refrain from giving a biased review and simply help find the answers you might be looking for. So now to the question – should you get it in 2023? Well, since it has been discontinued, and you still want to experience using it, it is still not too late. And bagging a refurbished one in good working condition doesn't sound bad.
However, if you tend to go for only the new ones, other alternatives are available as well by Google like the Google Pixelbook 12in's successor Pixelbook Go.
FAQ
Is the Google Pixelbook worth buying?

Though the Google Pixelbook 12in does not have the best battery life and webcam, you can go for it if you want a 4 in I laptop with decent features. You can bag a good deal since it has been discontinued.
How long does a Pixelbook last?

In the Pixelbook series of Google, the following is the final software Auto Update Expiration Date for Pixelbook devices running on Google Chrome OS: Pixelbook — June 2024 Pixelbook Slate — June 2026 Pixelbook Go — June 2026