Instagram stories contribute a lot to the app's performance and the way its users engage with each other. As an Instagram user, you can share short clips and photos on your story and give a quick update to your friends.
Unfortunately, there are several cases when you find your Instagram not working properly. And, Instagram stories not working is one of them.
When that happens, you'll just see a spinning arrow instead of the story content. So, what is the solution to such a problem?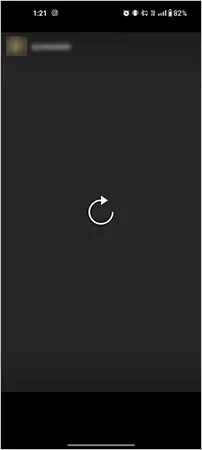 In this write-up, we'll cover not one but eleven methods that you can try when you're not able to view Instagram stories.
11 Methods to Fix Instagram Stories Not Working
It can be really frustrating when Instagram stories are not working. Many users complain about this problem and most of them don't even have a clue why is this happening.
So, let's take a look at some of the reasons behind the problem and methods you can try to fix it.
Ok instagram is the mud again i can't see people's stories. #instagramdown 😑

— Sukisha✨ (@SukishaVlogs) July 16, 2023
Restart Instagram
First of all, you need to close the Instagram app once and reopen it for the solution. You can follow these steps (same for Android and iOS):
Swipe up from the bottom and hold for a few seconds until you see all the recent apps.
Swipe up on the Instagram card to close it.
Open the Instagram app again and check if you can see the stories or not.
Check the Network Connection
In some cases, it is possible that there's nothing wrong with the app, and the main issue is with the network connection. If your internet is not working fine, you'll find that you can't view a single story, and Instagram is not loading pictures.
After confirming that the Wi-Fi connection is working fine, you can temporarily enable and disable Airplane mode. It may get the network connection back in stable mode.
Run the App Using Mobile Data
Another method you can try to fix an IG story not loading is to use mobile data to run the app. As mentioned earlier, a poor Wi-Fi connection can cause this problem, and you can simply switch to mobile data and run the app.
Check if Instagram is Down or Not
It is also possible that there's a general outrage and Instagram not showing stories. When Instagram servers are down or the app is going through some technical changes, errors like these are more common.
All you can do is wait for a while and check after a few minutes to see if Instagram Stories are working or not. You can also keep yourself updated with the help of some useful websites that monitor such issues.
In that case, you can use Downdetector, it will give you apt information if the app is down or going through any technical faults.
Update the Instagram App
There might be a bug or technical glitch in the Instagram app which is causing the problem. In that case, you can update the app and get rid of any outdated app build.
Notes
You can also uninstall the Instagram app and download it again from the Play Store/App Store.
Go to the App Store (iOS) or Google Play Store (Android) to check for any updates. If you find any, install the updates, and run the Instagram app again.
Disable Data Saver Mode on Instagram
Data saver mode on Instagram is a great option when you're running out of data and want to use the app. If you enable that, Instagram takes time to load pictures and videos, and it feels like it is not working properly.
To disable data saver mode on Instagram, follow these steps:
Tap the profile icon at the bottom right.
Tap the hamburger menu at the top and open Settings & Privacy.
Scroll down and tap Data usage and media quality.
If you see the Data saver on, turn the toggle off.
Doing this will turn off the data saver mode. You can now open the Instagram stories that you weren't able to see before.
Clear Instagram Cache
The Instagram app collects cache files to load the feed for you as quickly as possible. However, in some cases, it collects corrupt cache or an excessive amount of cache due to which Instagram stories won't load.
Hence, it is better to clear your Instagram cache regularly, and you can do that by following these steps:
On Android:
Open Settings >> Apps >> App management >> Instagram >> Storage usage >> Clear Cache
On iOS:
Open Settings >> General >> iPhone Storage >> Instagram >> Offload App
Once you clear the Instagram cache, open the app again and run the stories that the app was unable to load before.
Check Your Phone's Date & Time
This seems a bit odd, but an error in your phone's date and time settings could be the reason why Instagram stories not showing. The date and time automatically update on your phone (iPhone or Android), if you change it manually it can cause problems in other apps functioning.
Also, a system glitch could be behind the change of settings and cause problems. So, it is better to check the date & time settings on your phone.
If you're using an Android device:
The option would be available in General Settings or Additional Settings depending upon the manufacturer.
Notes
It is better to use the search icon if you can't find the Date and Time settings of your Android device.
All you need to do is change the settings to Automatic or update your Time Zone as shown in the image below.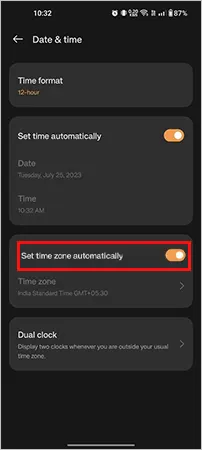 If you're using an iPhone:
Open
Settings >> General >> Date & Time
Then, turn on the toggle to Set automatically as shown in the image below.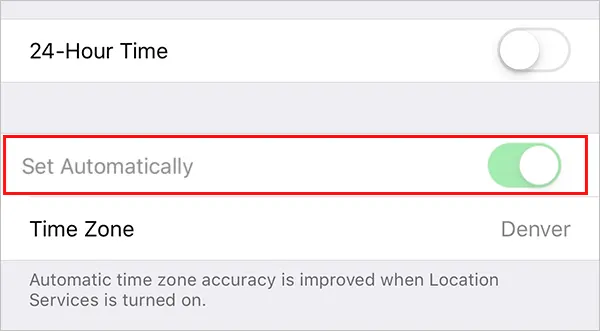 Once you change the settings, open Instagram and reload the same stories that were not loading before.
Reset Network Settings
If you're sure about a network error, and you've already tried using Instagram with your cellular data and Wi-Fi, you can reset network settings to fix the problem:
For Android:
Go to Settings >> Additional Settings >> Backup and Reset >> Reset phone >> Reset network settings.
However, the steps may vary depending on the manufacturer. But, the main option would be always available in the Reset menu. Consider the image below for reference: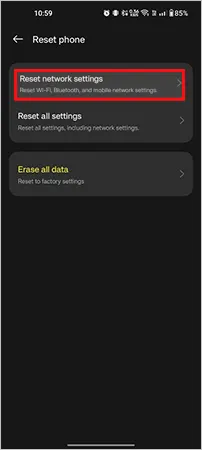 For iPhone:
Open Settings >> General >> Reset >> Reset Network Settings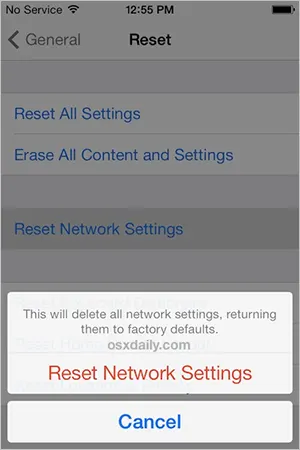 Both of the types of devices will need your screen lock before confirming the reset. And once the settings are reset, your phone will restart.
Log out and Log in to Instagram
If you've recently changed your Instagram account password, outdated credentials can also be the reason why you're not able to see stories or can't share post to stories on Instagram.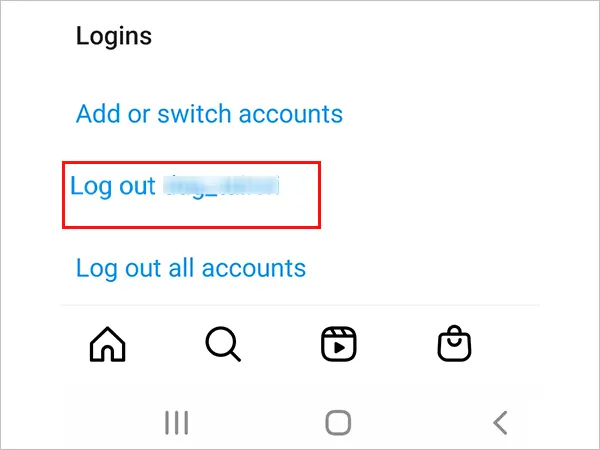 So, just log out from your account and log in again to check if the Instagram stories are working fine or not. In that case, you will find Log out under the Settings & privacy menu present at the bottom of the list.
Report the Problem
It is possible that all previous methods can fail, and you're still constantly thinking "why can't I see stories on Instagram?" So, the last option you have is to report the problem to Instagram and wait for a few days till you get the solution. Just shake the phone, and you'll get the option to report a problem.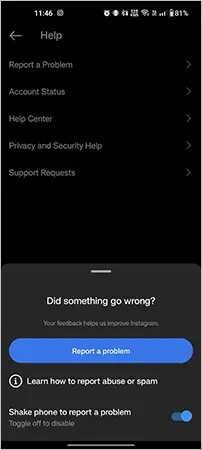 You can report a problem from your Instagram app too.
Go to Settings and Privacy >> Help >> Report a Problem
Mention the issue in detail, and you can also add that you've tried all the other methods.
Final Thoughts – What Else You Can Do?
Instagram is a reliable and secure social media app, but still, its users have to encounter technical glitches often. Hence, it is possible that your Instagram stories won't work properly, or you need solutions to fix Instagram Reels not working. The solutions mentioned above often prove to be beneficial, but sometimes the error is not from your side.
Hence, you must leave the solution in the hands of Instagram's developers and wait patiently for the solution. In addition, the procedure would be much quicker if other Instagram users are also facing the same problem.
FAQs
Ans: Yes, Instagram stories will disappear after 24 hours from your feed.
Ans: If you're not able to upload an Instagram story, you must check the network connection, restart the app, re-upload the story, clear the Instagram cache, or report the problem.
Ans: If you're not able to view Reels after an Instagram update, you must ensure that you're still not using an outdated version of the app. If that happens, update or re-install the app again.
Sources
Instagram – Troubleshooting