ZenMate VPN app, of course, works perfectly with all types of connection and Android versions. Considering that, if you want to successfully download and install the ZenMate VPN app on your particular Android device, follow the below-mentioned steps in the same given sequence.
However, before everything else, let us enlighten you that some Android devices (by-default) will not allow the installation from unknown sources. Thus, you have to make sure that installation sources from third party apps are currently enabled on your Android.
If not then, to enable this option just open the 'Settings' app, scroll down to 'Security' tab and from there, check the 'Unknown Sources' toggle switch and allow your Android phone to install apps from other unknown sources as well.
Now, you're all set to begin the said process—
Firstly, visit the ZenMate website using your Android mobile browser.
Once you reach the site, opt to sign up for the ZenMate VPN service by choosing a plan that is right for you.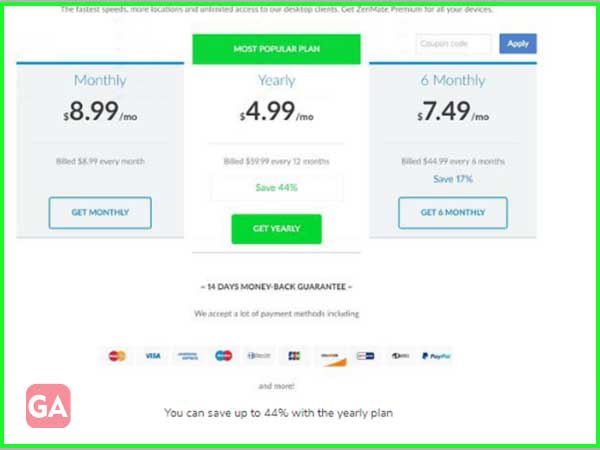 After that, open the Google Play Store app on your Android device.
On the same page, search for ZenMateVPN.
Then, locate and tap the best option from the search result.
In doing so, you'll reach onto the ZenMate app page.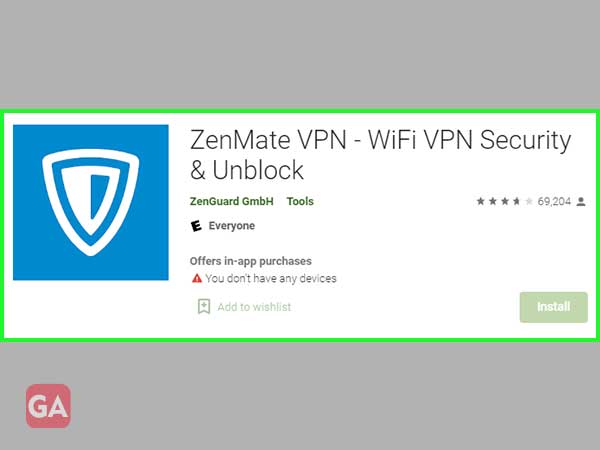 There, tap the 'Install' button.
Then, read the permissions listing and if the 'Permissions listing' is acceptable, tap 'Accept.'
After that, allow the app installation to complete the download process.
Now, right after installing the ZenMate VPN app from the Play Store, you'll be greeted by its login screen.
On the same, enter your ZenMate account's login credentials i.e., your email address and password.
After entering them, tap the 'Log-In' button to reach onto the app's main menu.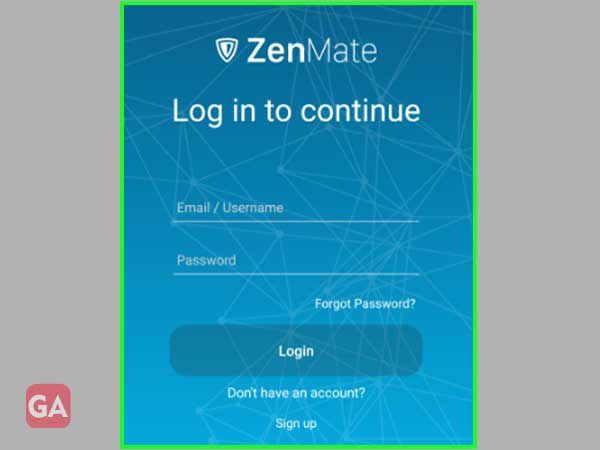 But, in case, if you are new to ZenMate and never created an account then, you'll have to tap on the 'Sign up' button to enter a valid email address and select a strong password for your account. In addition, you also have to make sure that you read and accept ZenMate's terms & conditions along with Privacy policy.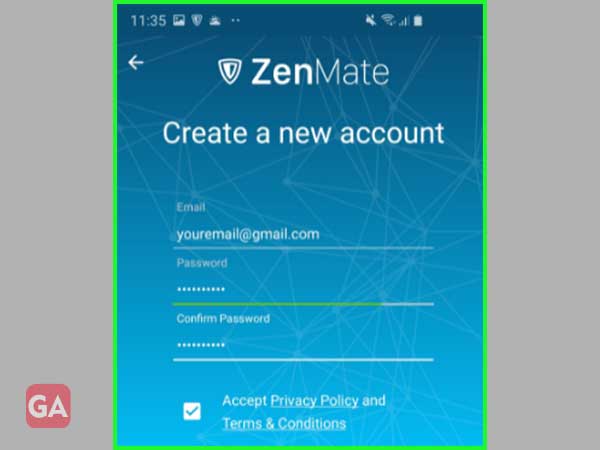 Now, as you logged into your ZenMate app, tap the ZenMate VPN icon to open the main menu page of the app.
There on the menu screen, tap the big round shield logo in order to automatically connect to the best server from ZenMate VPN system.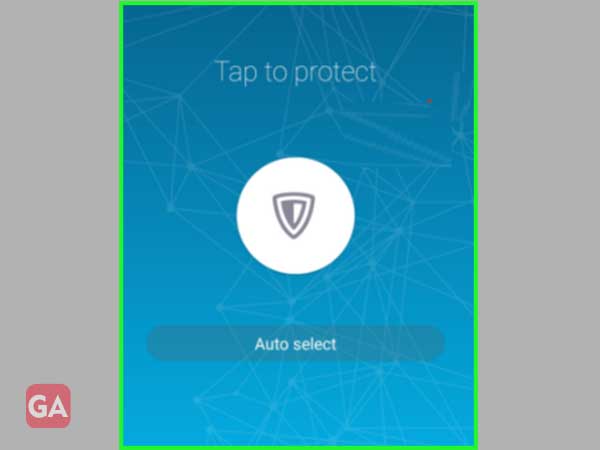 That's it! Once you're connected to the ZenMate server, you'll become anonymous to experience the best possible protection on your Android.