On the internet, sharing large files can be achieved through the power of torrents. However, torrenting can be risky. From unknowingly downloading malware to accidentally downloading copyrighted material, you could potentially risk infecting your device with viruses or having your connection bottle-necked by your ISP.
The key here is anonymity and security, and luckily we have a great solution that covers both of these. The answer lies in using a Virtual Private Network (VPN) for torrenting. There are various benefits of using VPN as it keeps your data safe and hide your online activity, as well as offer great features that will help you torrent.
In this guide, we'll discuss the best practices for torrenting safely with a Windows VPN in 2023 and provide guides on how to download torrents safely. Also, we'll teach you all you need to know about how to protect your data and stay anonymous while torrenting.
Downloading a torrent file is a fairly simple process. However, you need a reliable VPN provider to do this correctly. Here's how to torrent safely in a few simple steps.
How to Torrent Safely with a Windows VPN?
1. Choose and download free VPN for Windows. One that's reliable and ideal for torrenting. We recommend ZoogVPN for this.
2. Install the VPN.
3. Choose and configure to a VPN server.
4. Optimize your VPN's security settings.
5. Visit a trustworthy and reputable torrent site and start downloading.
DID YOU KNOW?
Internet users between the ages of 16 and 24 make up about 39% of VPN users worldwide.
What Should You Look for in the Safest Torrenting VPN?
With so many options of top-rated VPNs available on the market, it can be a challenge to narrow down the list to the best torrenting VPN. To help you with this, we have prepared a quick guide about things to look when buying a VPN for torrenting.
P2P Support: Peer-to-peer connections are the fastest and best way to share files or torrents. So, you will have to pick a VPN provider that either has P2P servers or allows torrenting on all of their servers.
Security: Torrenting can be a risk to your sensitive data. Hence, you must look for a VPN provider with a comprehensive security package. 

That includes having next-gen encryption, an easy-to-access kill switch to prevent accidental data leaks, secure tunneling protocols as well and anti-malware tools that can instantly detect threats and prevent downloading compromised content. Also, it is better to pick VPNs with an independently audited no-logs policy to ensure that any of your activity will not be monitored or logged.
Fast Speeds: Picking up a speedy VPN will help you download the files faster. So, pick one with a market-standard tunneling protocol and fast connection speeds.
Price: A high price does not always equal great service. You should pick a VPN that meets your requirements and offers the best price-to-value ratio. Good VPNs come with a trial period or a money-back guarantee so you can all test things out before actually committing to a long-term subscription.
How to Download Torrents Safely — A Detailed Guidebook
Until now, we've shown you how to connect to a VPN service and start torrenting safely in a few steps. You need to read on and find out the many factors that can ensure that your torrenting is safe and hidden. Here is a more detailed look at what you should consider when downloading torrents online.
DISCLAIMER: Please always make sure to use a VPN to ensure your privacy and security while browsing and downloading content from torrent sites.
Use a Good Virtual Private Network Service
For a safe torrenting experience, you should pick a top VPN that's primed for torrenting and is also reliable, fast, and secure.
By torrenting with a VPN, you'll be able to connect with fast servers all around the globe. This way you can completely hide your IP address and even make it seem like you're in a completely different location.
Unfortunately, downloading torrents can oftentimes be risky for a number of reasons, namely your ISP discovering your torrenting activities and taking action, other users using your IP for Doxxing attacks, and much more.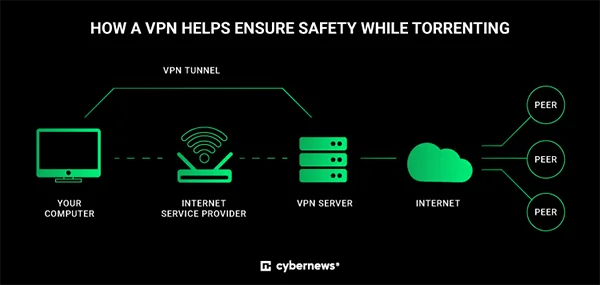 Thankfully, a good number of VPNs have strong features to prevent any of that from happening. You need to remember that since VPNs hide your real IP address, you'll also be able to access any torrent site you may like. Yes, even the ones that have been banned in your country.
Choosing the Right Torrent Site
There are many sites that offer torrent files as downloads. From specialized torrent listing sites to forums and internet blogs, you can find torrent links all over the web. There may be a catch, you need to make sure that whatever you download something from these torrenting sites, is from a genuine source.
The Pirate Bay is one the most well-known torrent sites in the world, and it has a huge selection of torrents available to download. It also displays handy symbols next to each torrent so you can see if they are from a genuine source.
Annoyingly, a lot of the best torrent sites with the most verified torrents are blocked by ISPs around the world. Using a VPN can be a simple solution to this problem.
Also Checkout: Why do you need VPN and Roku subscription?
Choosing the Right Bit-Torrent Client
To download a torrent, you may also need specific apps also known as a bit-torrent client. You cannot just straight up download torrents straight to your computer because they are actually sent in many tiny parts from different locations.
These tiny parts are known as Bits and a Bit-torrent client can help you download and assemble them into a single file that is the same as the original.
There are a lot of torrent clients to choose from and they all have different features, ease of use, and functions. You would probably want to choose one that won't take much space, is easy to use, and has good features including security, which would help you torrent safely.
We recommend using the following torrent clients:
Vuze: It is a slick torrent client with the best-looking interface out of all P2P clients.
qBitorrent: This one is an excellent all-rounder.
Bit-Torrent: It is ideal for people new to torrents.
uTorrent: This is one of the most well-known bit-torrent clients.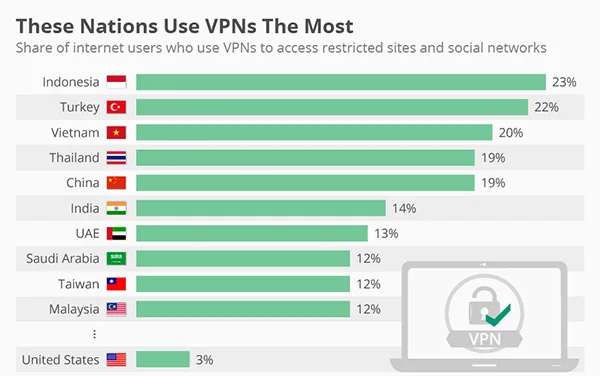 Choosing the Right Torrent Files
You should always be wary when downloading any sort of file from the internet. This is especially true in the case of torrents. Here are some of the things you should look out for to safely download a torrent file:
Only download verified torrents from a big, well-known torrent site you know you can trust.
Look out for torrents and downloads that seem suspicious. For instance, say you find a torrent for a program or video you know has not been released yet, this is likely to be a fake.
Consider the number of seeders and leechers. The higher the number, the more chance that the file is legit.
Check the torrent file type or extension. If you don't recognize the type of the file, you shouldn't download it.
Check the contents of the torrent file. If you are looking for a video file, and the extension says .exe, then the file is probably not the one you want.
Read the comments under the torrent file. Some torrenting sites allow commenting. Check what other users have to say about the file, and take into account any warnings about potential malware.
A good way of vetting your torrent is by using VPNs that have built-in malware blockers. This will instantly alert you if you've downloaded malware from a torrent.
---