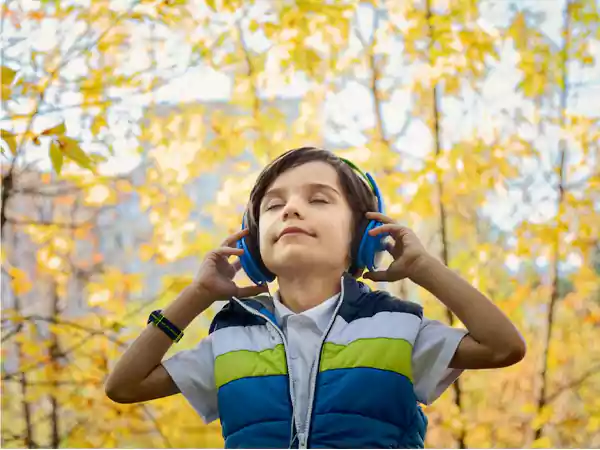 During Covid-19, the for headphones for both adults and kids rose. The kids were required to join the online classes during their school hours. Other than Zoom and Google Meet applications, headphones have also become children's companions. WHO addresses the importance of keeping hearing care within primary care, so long hours of headphones use are concerning. We obviously cannot keep children away from using technology, but we can protect them with devices that keep them safe. Here comes a need to look for kids-friendly headphones that has volume limits and noise-cancellation properties.
A kid-friendly headphone should specifically have a volume limit of 85dB other than a smooth-padding, stretchable band, and tempting cartoon characters. We have a list of the best kids-friendly headphones which ensure smooth services, with required volume limitations and noise cancellation properties. Without any further ado, let's begin.
Our Top 9 Picks
We rummaged on the internet to find the best kid-friendly headphones and ended up with an assured list present below.
Important Features in a Kid-Friendly Headphone
Parents always ensure the best facility for their kids, either by choosing the best podcasts for them to educate and entertain or by choosing portable headphones in the market. A perfect kid-friendly headphone must contain the selected features, which are listed below.
Volume Limits & Sound: Using earphones for a long duration is one of the reasons for early hearing loss. The estimated volume limit restricted to kids is 85 dB. Therefore, children's headphones should restrict them from making any changes in the volume levels. These volume restrictions for kids have been provided by WHO in order to avoid future hearing loss issues at a very young age. The sound quality must be soothing, with supportive listening at every frequency (85 dB). These headphones are far different from adult Skullcandy Crusher 2014 or any other product on the market.
Noise Cancellation: This is the second most important feature that must be embedded in the kid's headphones to ensure less-disturbing learning sessions. "Puro Sound Labs PuroQuite noise canceling headphones are one of the trendy kids-friendly headphones that block external noise through active noise cancellation (ANC) technologies. This feature ensures active listening even if children are surrounded by a noisy environment.
Well-Padded: Lengthy sessions of children's online classes require them to wear headphones for longer hours than expected. This demands headphones that are well-padded in order to ensure no strains or headaches. So, it is mandatory for kid-friendly headphones to contain soft padding throughout for a soothing experience.
Built-Quality: It is essential to keep a vigilant eye on the build quality of a child's headphones before buying them. Kids cannot be trusted to keep tech products well-maintained all of the time because they are always in a fun and adventurous mood. Therefore, a strong-built feature should always be cross-checked by the user while buying stuff for kids.
The above-discussed qualities cannot be compromised when buying a kids-friendly headphone to ensure a safe, happy, and peaceful experience.
Best Kid-Friendly Headphones List
Ensuring safe listening with limited volume levels is pivotal in a generation where loud, bursting music is trending. The coming list of headphones promises to ensure the safe listening habits of children through their protective features.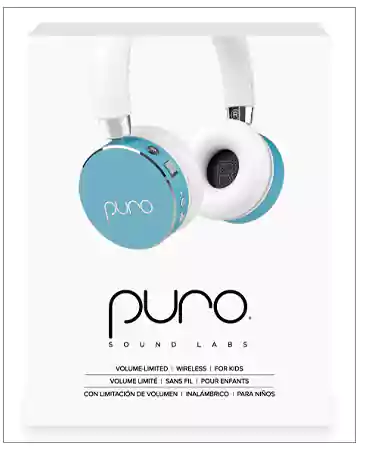 This is one of the best headphones for children that ensure safe hearing through a volume cap of 85 dB, and a built-in audio split allows two headphones to connect together to a device. Interestingly, users get one-touch Bluetooth connectivity while maintaining the best sound quality. With 20 hours of battery life, this compatible device provides 82% noise cancellation, making it one of the most valuable children's headphones that also have a microphone and an optional cable.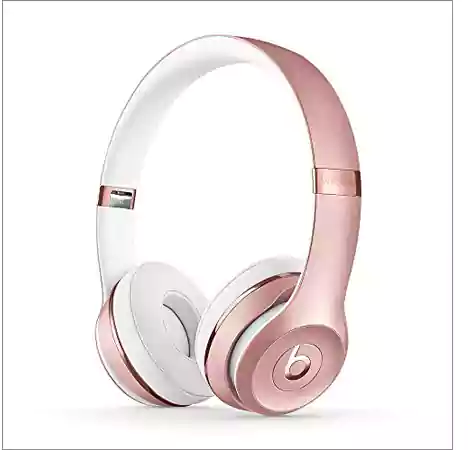 A kids-friendly headphone with an extended battery life of 40 hours, ensuring a long-lasting wireless experience. Not just the Bluetooth quality but also the fast-fuel charging tends to deliver excellent performance. Kids are going to love the excellent sound quality of Beat Solo3's streamlined, durable, and foldable headphones. Users also get excellent noise-canceling features, promising a smooth online-learning experience for kids. These are multi-functional, capable of holding calls, listening to music, and activating through on-ear controls.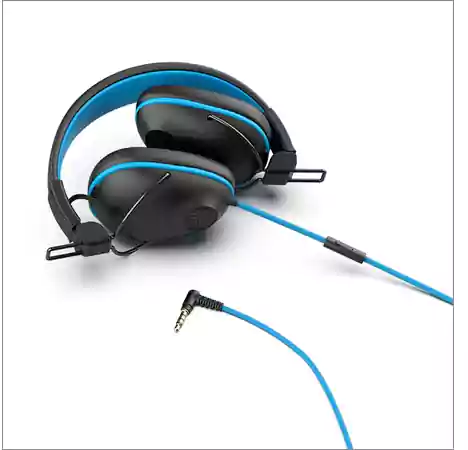 Best Bluetooth buddy for kids during homework, traveling, or classes, with more than 35 hours of endless Bluetooth service. It also has a hearing protection switch that caps the sound quality to 85dB, although the volume can be increased up to 95 dB. The volume control button is hidden for parents' access only, ensuring safe services. The AUX cord in JLab JBuddies Pro ensures sharing the same multimedia experience with other headphones, plus these are form-fit headphones, ensuring a kid-friendly environment throughout.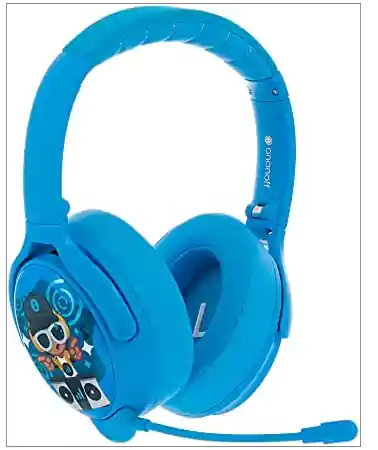 Even though parents must find the best headphones with volume limits, kids always desire ones with cartoon characters because a pleasant design wins their hearts in the end. Under a $150 budget, users get an ANC technology companion with patent SwitchMode buttons to ensure less-disturbing study time. With both wireless and wired systems, Cosmos+ is portable due to tri-fold and also protects the kids with manageable voice controls. There are 3 safe audio settings: 75dB for toddlers, 85dB for kids, and 95dB for traveling.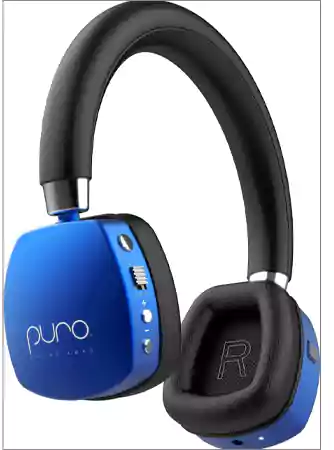 With an amazing 35 hours of battery life, children get an 85 dB volume limit with ANC (active noise cancellation) facility in these PurQuiets headphones. These kid-friendly headphones have got best one-touch Bluetooth connectivity to iPhone, iPhone, and other compatible devices. Puro Sounds Labs PurQuiets also have an attached microphone and USB cable for wired use(if needed).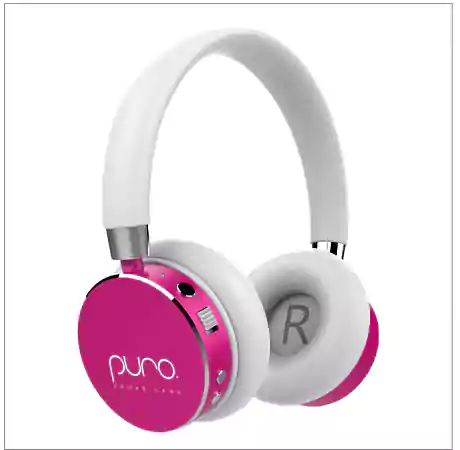 This is the lightest pair of kids' headphones under a $100 budget. Puro Sounds Labs BG2200 Kids, with A-grade sound quality and noise cancellation, is the best option for kids for online learning. They have battery power of up to 20 hours, are a long-lasting kid's buddy, and also provide clear and crisp sound with an 85dB volume limit. These are the best safer options for kids with Bluetooth connectivity, plus an optional cable and audio-splitter, valuable headphones for children in the market.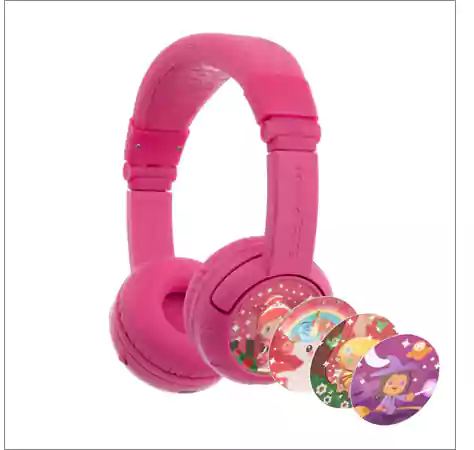 Truly budget-friendly headphones that provide enhanced StudyMode properties that entirely focus on providing the best audio quality plus Bluetooth 4.2 technology for connectivity. Kids are definitely going to use this comforting device as it is soft-padded, easily foldable, and custom-built kids-wear headphones. At a fair price, users can own a headphone of supreme sound quality and extendable battery life.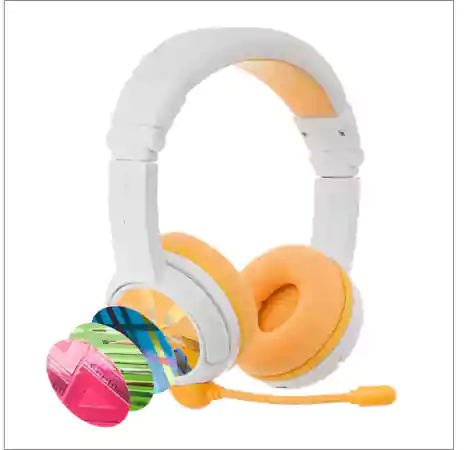 This headphone has the perfect key features for students, as it has volume limitations, a genuine quality mic, and a noise background minimizer. BuddyPhones School + are easily foldable, comfortable headbands with supporting ear-cushion. The patented BuddyJack ensures multiple listening capabilities with a voice cap of 85 dB. There are several color customization options present in this product.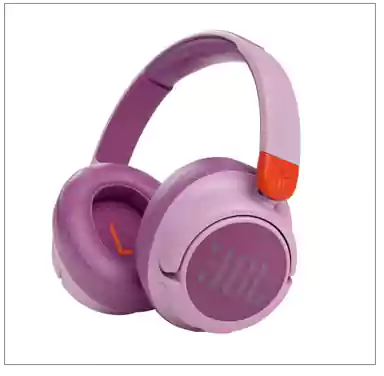 Comfortable noise-cancellation headphones that provide hearing protection to kids with 85dB volume limit and the best bass-forward audio performance. JBL JR 460 NC headphones have a distracting built-design that focuses on providing a safe and enjoyable learning experience online. They easily get charged in just 2 hours and provide an endless, peaceful experience for up to 20 hours.
FAQs
Also Read:
How can spelling apps help your kids help in improving vocabulary