When choosing an eCommerce platform, it's important to consider factors such as cost, integration with marketing products, and support. Popular options include Shopify, Magento, and WooCommerce. Additionally, since they have been used for a couple of years, they are proven and have most – if not all – bugs worked out.
However, it's not always a bed of roses using these off-the-shelf platforms. Why?
These platforms contain only standard features and are less flexible. If you use the same off-the-shelf platforms as your competitors, you can't gain a competitive advantage. You need access to sophisticated advertising tools that make you stand out, which is where custom e-commerce software development comes in.
What is Custom Ecommerce Development?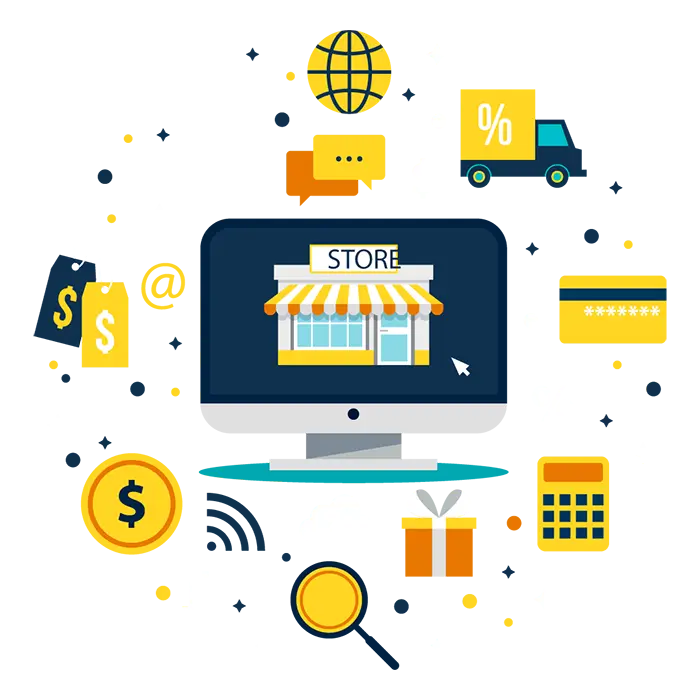 This is the development of custom eCommerce solutions from scratch, whereby developers design unique software based on your specific business needs. They will design your website's overall functionality, payment methods, and aesthetics to make it perfect for your target audience.
5 Ways How Custom eCommerce Development Benefits Your Business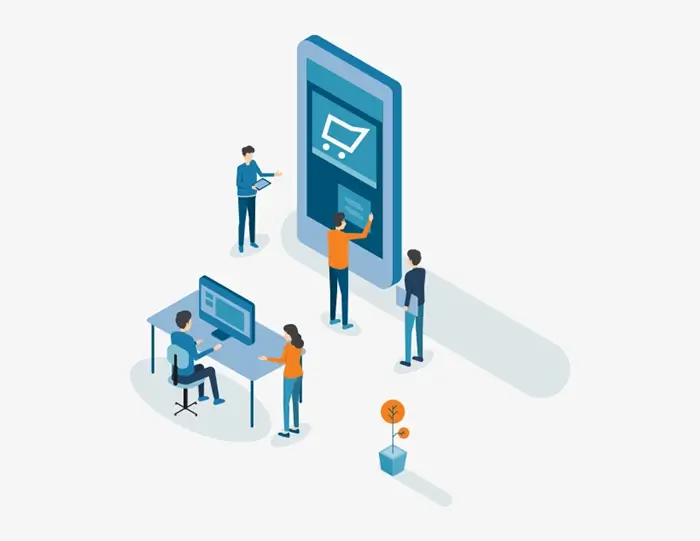 Building custom e-commerce software has numerous benefits. They include:
Supports Customization 
Checkout tools, multiple payment options, and content management capabilities are critical features of any eCommerce website. Unlike off-the-shelf options, bespoke retail software solutions go a step further and provide customization options that allow you to add features vital to your specific business.
For instance, if you sell cars, a 'vehicle compare' feature would be much appreciated, especially when the difference between Car A and Car B isn't as straightforward. If you have a grocery eCommerce store, the click-and-collect and home delivery features are essential.
Facilitates Growth
When your business grows, you will find that off-the-shelf eCommerce websites are constricting. The template no longer offers you adequate features to cater to your business needs.
But since a custom eCommerce website is built for scalability, you can add essential features as your business grows. That way, you have the resources needed to expand your business locally and internationally, when the time comes.
Integrates with Existing Business Applications
Integrating your eCommerce platform with existing software to track purchase orders, control inventory, automate customer-specific pricing, and ensure data consistency across various channels is of the utmost importance. It not only makes communications easier but also increases efficiency in business processes.
A custom e-commerce solution is particularly vital, in this case, as it merges with your other business applications at a personal level. With systems that work well together, you can enjoy optimized data management features and processes specific to your business.
Gives You a Brand Identity
Bespoke eCommerce development services allow business people to design their platform as they deem fit. Apart from using their brand logo, they can use their desired color, layout, and features to create a brand identity.
Such customizations set your business apart. Potential customers will easily distinguish the brand, giving you a competitive advantage.
Secures Your Data 
Hackers are on a rampage, and protecting customer and business data has never been more vital. While off-the-shelf platforms have data privacy protocols, they are still prone to hacking, considering the multitude of people using them.
Custom eCommerce software development, on the other hand, is keen on implementing robust data protection plans perfect for your business. It lets you decide where and how you will store and manage customer names, addresses, emails, phone numbers, and other sensitive information.
Furthermore, a reliable custom eCommerce development partner like SCIMUS will set up the ideal firewalls, encryption keys, and other security protocols to quickly identify and eliminate interception of personal data by third parties.
To Conclude
Custom eCommerce and retail software development services build unique platforms that ensure the longevity of businesses. From the points mentioned above, it's accurate to state that they are an excellent option for businesses looking to grow, boost traffic, and safeguard data privacy.
Scimus is an online software development company well versed in building personalized eCommerce and retail software solutions. Our services cut across various industries, including but not limited to healthcare, fintech, education, automobiles, and health and fitness.
Besides, our developers have the business knowledge and will leverage their expertise in coding languages to create solutions that cater to your specific needs. Rigorous testing and application maintenance are additional services we offer, ensuring your platform boasts optimal functionality.
Contact us today for a free quote.
---