While looking for the best platform for an online store, there are certain criteria that we need to take care of. Easy store management, secure payment processing, retargeting customers, and whatnot. Maybe this is why picking the best eCommerce platform 2022 can be a little overwhelming.
But now that you are here, you don't need to worry about it. Here, we have listed everything you should know before picking the right eCommerce platform for small businesses or drop-shipping businesses, along with a list of some best online store platforms.
What are E-Commerce Platforms?
Since eCommerce services have taken up a toll, eCommerce platforms assist those businesses to have a suitable setup on the web. They are basically full-featured tools or software that assist you with selling products online.
Each eCommerce website builder or tool provides you with unique features, this is why while picking the best platform for an eCommerce website, there can be innumerable considerations. Every business has different needs. Some sell limited products, while some offer more than 100 products. So the one offering limited products would ask for comparatively lesser features than the one offering diverse products.
The business that sells tier products to other businesses should consider B2B (business to business) methods. At the same time, the one offering directly to the customers should look for software specialized in B2C (business to customers) or D2C businesses (direct to customers).
Well, the bottom line is, that a perfect eCommerce platform should be the one that lets your customers add the products quickly to the cart, makes the checkout procedure simplified, offers discounts, and tracks the inventory automatically. eCommerce platforms should also be the ones that help in shipping and aid you perfectly in running your online business with ease.
Now that you have comprehended what eCommerce platforms are and how they should assist you in running your online business. Let's have a look at the list of some best platforms for online stores.
Best eCommerce Platforms
Here's a list of some extraordinary and best eCommerce platforms:
Wix: Perfect for Small Businesses and stores
A fast-growing website builder, it lets users upgrade to total eCommerce functionality. Here, you can get hundreds of well-designed templates, gift cards for your customers, convenient order management and shipping. Wix provides so many tools that users don't even have to look for them anywhere else, anything and everything is available in just a few clicks.
Here, you don't even need to worry about the operating system of your device. The software automatically optimizes your online store with your device, be it Android or iOS.
Wix is majorly recommended for smaller online stores rather than the big ones. No doubt its tools and features are impressive, but they are not THAT appropriate for dealing with bigger and more complex businesses.
Let's get to know the pros and cons of Wix.
Pros
The drag and drop feature of Wix gives you a clear idea of how the storefront will look. 
It lets you build a strong brand. 
It has a built-in ability to sell on the Instagram app. 
You can even add product videos to let your customers engage in a better way. 
Cons
If you are growing a business, Wix might not be the one for you at the moment. 
Wix may help you build a strong brand, but one cannot rely on it for the business' growth. 
Pricing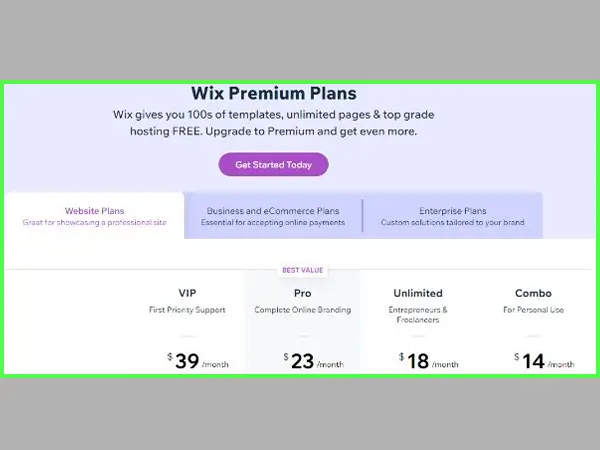 VIP- $39/month
Pro- $23/month
Unlimited- $18/month
Combo- $14/month
Shopify: Suitable for Larger Businesses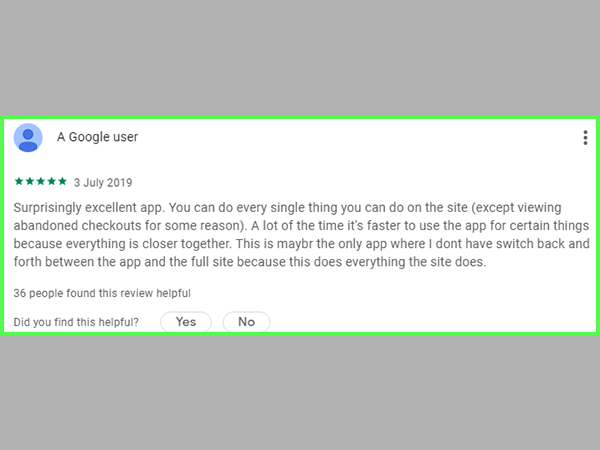 I don't think being an eCommerce business owner you would have never heard of Shopify. Well, it's pretty famous and no doubt a wonderful eCommerce platform for drop-shipping. It is one of the best eCommerce platforms for businesses selling multiple products, basically for larger enterprises.
Currently, Shopify has over 1 million active users across the globe and is empowering more than 6,00,000 online stores at the same time. Of course, there must be something right and striking about the platform that so many users rely on. Shopify's multi-channel selling system and its inventory channel are its particular highlights.
Despite its multifarious features, Shopify might lack in the ease-of-use criteria. It has quite a complex user interface that sometimes makes it formidable for users to navigate through pages. Especially its front and backend interfaces, which could be a little tricky to use.
Still, there's something about this platform that the tricky user interface couldn't dim its shine. In fact, it was found in research that 93% of Shopify customers were satisfied with its services and got what they wanted. Now that's something to brag about.
Let's take a look at Shopify's pros and cons.
Pros
Enhanced sales features and excellent customer score. 
Users can sell across multiple channels including Facebook, Pinterest, Instagram, and other social media apps. 
It has an outstanding inventory system that lets you manage your store with ease. 
Cons
Shopify might be an ideal platform for international growth as you need third-party apps for a currency change. 
If you want to revamp a single format here, you will have to reform your entire website. 
You will have to pay a large sum of money if you are somehow now using Shopify payments. 
Pricing
Shopify offers three different plans ranging from $29 to $299.
It also has a Shopify plus option that comes with its own custom pricing.
Nexcess: Best for Managed Magento and WooCommerce Hosting
Nexcess is known for its versatility. Here, you get to host versatile hosting providers including WordPress, WooCommerce, Magento, and whatnot. Here, you get features like-
PHP optimization
PHP7 support
24/7 monitoring
Near instant asset catching
Container add-ons, and many more
If you are ever stuck with an abrupt rise in traffic, you get to handle it with a single-click auto-scaling feature. Not just that, they also have a StoreBuilder tool to help you build your storefront. All you have to do is answer a few questions and based on your answers, the platform will build a storefront for you.
Nexcess also assists its users, with unquestionable customer support. No matter what if you are stuck somewhere in the middle of the night, their 24/7/365 days customer support will always be there for you.
Let's take a look at its pros and cons.
Pros
While setting up your online store, you will get support on each and every step. 
Lots of feature plugins that let you enhance the functionality of your store. 
Clean and simple user interface to help you easily navigate. 
Cons
Earlier, there was an easy process to filter through old tickets, but now it is not quite possible. This makes it harder to maintain a record of older tickets. 
Pricing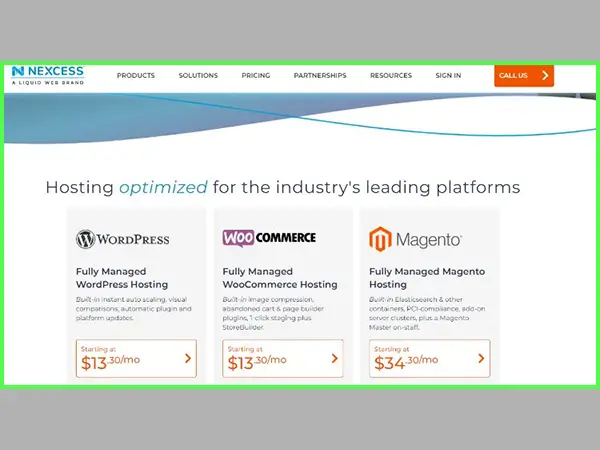 Fully managed WordPress hosting- $13.30/month
Fully managed WooCommerce hosting- $13.30/month
Fully managed Magento hosting- $34.30/month
Zyro: Perfect for New and Small Businesses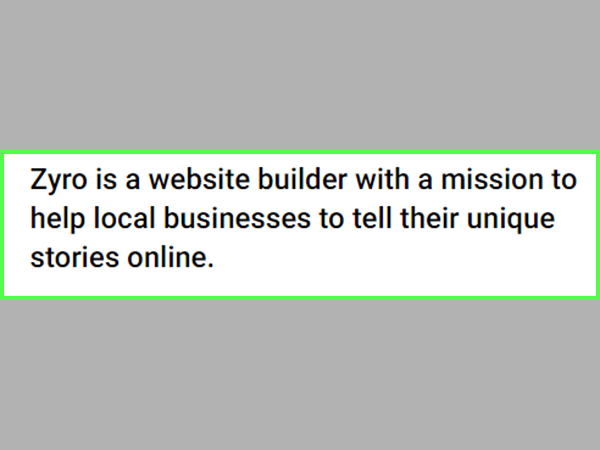 If you are somehow looking for a platform that lets you build your eCommerce store within a few steps, Zyro might be the right pick for you, plus, it is one of the best eCommerce platforms for small businesses.
Zyro makes sure that your products or services are visible to millions of potential customers altogether by assisting you with the ability to sell on both online stores and social media apps like Facebook and Instagram. Unlike other eCommerce platforms, Zyro provides multiple payment options to fulfill your customer's needs. The platform is not at all limited to small or new businesses, even if you are a large enterprise, it has got every feature and support that your business needs. Here-
You get to choose from a variety of templates to build your store, from simple to complex, you can find anything here.
You can even grow your business with the unique marketing tools provided by Zyro.
Not just that, you can even optimize your store to find potential customers for your business with ease.
Site management is quite easy with Zyro.
You get features like abandoned cart recovery and product upselling to help you scale your business just the way you want.
Let's take a look at its pros and cons.
Pros
Even if you don't have much experience in web designing, you won't face much difficulty while setting up your store. 
They have quite a responsive and helping customer service. 
Along with the impressive user interface, the functionality of the website is quite speedy too. 
Cons
There are still some integrations that are under the pipeline and not available yet. 
Pricing
Website- $2.61/month
Business- $4.41/month
Advanced store- $14.31/month
ThriveCart: Perfect for Selling Products and for Small Businesses
Another one of the best platforms for online stores is Thrivecart; a perfect shopping cart solution for launching and operating eCommerce business. The platform comes with innumerable features and excellent functionalities. ThriveCart is known for rendering the customers with reduced abandoned carts and checkout bounce rates along with the ability to maximize sales. And I guess these are the two aspects that make a platform reliable.
The checkout pages built with ThriveCart are highly convertible, they let you optimize the conversions while minimizing the cart abandonment rates.
With its unique features, you can turn your eCommerce platform into a stronger platform.
Regardless of your web host, you can implant your checkout page anywhere on your website.
ThriveCart assists you with perfect upselling criteria to promote sales.
You can even send periodic membership plans to the customers and then classify them according to their plans.
Let's now have a look at ThriveCart's pros and cons.
Pros
Here, you can get multiple payment gateways to assist your customers in all possible ways. 
The platform comes with a simple and clean user interface to make it easier for everyone. 
It offers bump and upsells offers to enhance your marketing strategy. 
You can work with all CMS platforms including WordPress. 
It also offers a detailed tutorial at each and every step. 
Cons
There might not be as many templates here for your checkout pages as compared to any other platform. 
ThriveCart might assist you with multiple payment options, but It's still working on accepting payments through Cryptocurrency. 
It doesn't assist you with a live chat or phone support facility. 
Pricing
Standard- $495/year
ThriveCart pro- $690/year
Squarespace: Best Value for Money
For all the online stores looking to sell their digital products in the most enhanced and captivated way, Squarespace can be the right eCommerce platform for you. The platform comes with some attractive and eye-catching templates, impressive features, and stunning quality inventory.
When it comes to ease of use, Squarespace tops the list. Its impressive and simple user interface makes it much easier for new users as well to navigate through pages.
Despite its clean interface, there's quite a learning curve with the platform but once you are down to comprehending the basics, there's no turning back. Once you managed to learn the basics of Squarespace, everything would be a piece of cake.
Talking about the business side of Squarespace, it has quite a good collection of stylists as well as a classic storefront with attractive eCommerce features. Some eCommerce features include discounts and promotional pop-ups. One can select from a variety of professional templates enhancing the look of your storefront and making your products and services even more accessible.
Let's take a look at its pros and cons.
Pros
It comes with social media integration. 
Squarespace has the best designs and templates for any and every eCommerce builder. 
It offers some prodigious features along with mandatory features that an eCommerce website must have. 
Squarespace offers some really effective inventory systems and analytics tools. 
Cons
There are not many autosave options, so one may have to perform the majority of the tasks manually. 
Squarespace lacks when it comes to multiple payment or shipping options. 
It is quite harder to scale your business store as compared to any other eCommerce platform. 
Pricing
Squarespace comes with monthly and yearly payment options. You can opt for either one of them as per your requirements.

Personal- $16/month
Business- $23/month
Basic commerce- $27/month
Advance commerce- $43/month
Tip: The "Pay Annually" option offered by Squarespace is quite economical as here, you can up to 30% of the total payable amount.
BigCommerce: Suitable for Purely Online Business
Another one of the most famous and best online store platforms is BigCommerce. It has some pretty well-known clients like Ben & Jerry and Clark, and of course, anyone would be boastful about having such clients. There have been some legit instances where online stores that are backed by BigCommerce have recorded to have a growth rate of twice as much as any other industry.
If you are solely into sales and nothing else then look no further, BigCommerce is the one for you. The tools it offers have the potential for multichannel selling, along with the ability to accept multiple payments altogether. Features like email marketing, customer reviews, and search filters are some features you can benefit from BigCommerce.
The platform even offers a library of themes where you get to have your hands on unlimited themes and templates. Hence, if you are looking to grow your online store into a larger business, this is the right opportunity for you.
The only drawback of BigCommerce is that it might not provide the users with a user-friendly interface. It rather uses complex terminology for its description that might not be that easy to comprehend for the users. And because of its lack of user-friendly language it received some negative reviews as well. But at the same time if you are quite experienced in this field and tech-savvy, then no wonder it is the most perfectly suited platform for you.
Let's have a look at its pros and cons.
Pros
Outstanding search engine optimization. 
It has a wide range of built-in features which makes it perfect for scaling your online business. 
You get to sell across multiple channels and social media platforms. 
Cons
It has a tricky editing interface making it quite not suitable for beginners. 
Except for the standard plan, it is quite costly. 
Pricing
Standard- $29.95/month
Plus- $79.95/month
Pro- $4299.95/month
Square Online: Best for Local Businesses and Retailers Looking to Set Up Online
If you remember, in 2918, the payment processing giant Square purchased Weebly, the result of these two combined is Square Online. This comes with unmatchable payment processing and a convenient website building platform. If you ever used Weebly, you will find out that the interface of Square Online is quite similar to it, well, that's nothing to be surprised about. The good part is, with the easy and simple user interface the platform comes with enhanced and fresh features.
It has a quick and easy editing process, hence you can have a perfectly functioning eCommerce site within just a few clicks. Not just that, Square Online has a pool of tools to provide you with the perfect eCommerce platform, including-
Multichannel integration
Quick access
High revenue rate
Traffic insights
Let's have a look at its pros and cons.
Pros
Stunning marketing feature with great affordability rate. 
The easy-to-use dashboard helps you in keeping track. 
Convenient editing and designing process. 
Cons
There might be some incredible tools, but there are also limited opportunities for customization. 
The payment options at Square Online are quite limited too. 
Pricing
Here comes the most exceptional part of this platform. Square Online is a completely free tool that comes with unlimited tools, in-house, and on-demand house delivery, coupons, gift cards, SEO tools, integration with Instagram, and so much more.
All you have to pay is the 2.9% + $0.30 transaction fee and $0.50 per delivery.
The only drawback that comes with the free services is that you don't get to use your domain name.
Summary
Well, that might be quite a lot to gasp at once, so here's a quick executive summary for you:
If you are looking for something easy to use, doesn't require much knowledge of coding and all, AND is suitable for small business, Wix is the one for you.
If your business mainly focuses on drop-shipping, and you are looking for a platform suitable for its integration, go with Shopify.
If you already are a larger business, looking to scale it, go with BigCommerce.
So this is pretty much all about the best eCommerce platforms 2022. Such platforms possess the power of making or breaking a business, hence, make sure you go through every little detail before picking the right platform for your online business.