Are you a college student planning a movie night with your friend? Or an office worker with a presentation on a deadline? In any of these situations, having a portable projector would be a great relief. Moreover, you never know when you will come up with the need for a projector. But choosing one has never been easy.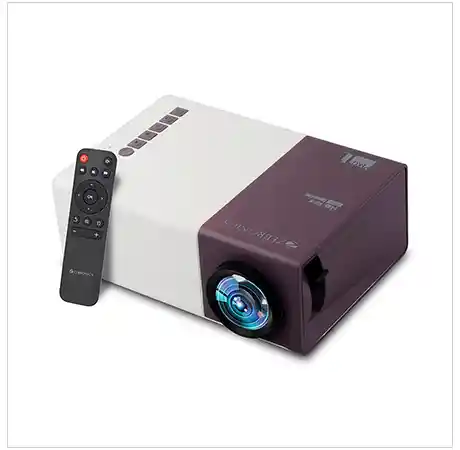 You can either purchase a fixed projector permanently mounted in one spot or select a portable projector you can take with you wherever you go. Yes, you heard it right, just like portable monitors, you can also buy a portable projector. Whereas both have their advantages and disadvantages, picking a portable model may be the better choice for many people.
That said, to make your work easier, we've listed some Top Benefits of Picking a Portable Projector, to help you make the choice.
Mobility
One of the biggest flexes of a projector is mobility. With a fixed projector, you are stuck in one spot and cannot move it unless you want to damage the equipment.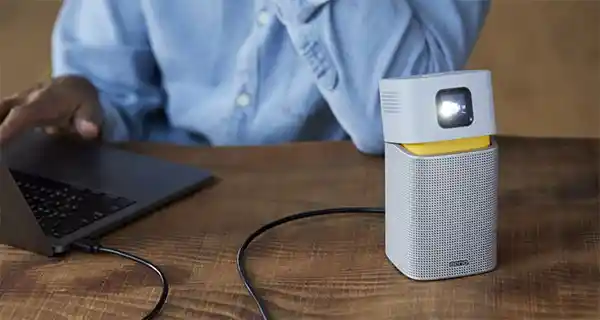 On the other hand, they can be taken with you wherever you go. That gives you more flexibility when planning presentations or watching movies and makes it easy to set up projections in any location.
Portability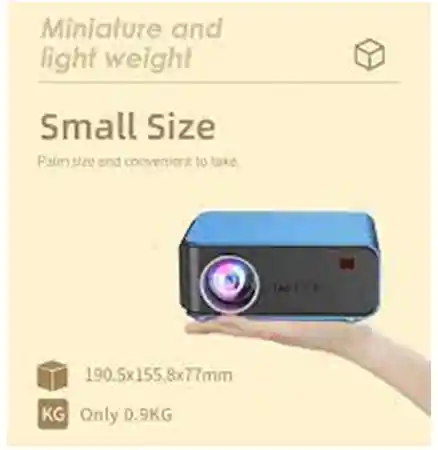 Perhaps the most obvious benefit is its portability. Unlike traditional desktop projectors, this small-package big-power equipment can be easily carried with you wherever you go without feeling weighed down.
It also means that they will not take up much space in your luggage or backpack if you need to travel with them.
In addition, many of these devices come with built-in batteries, making them completely self-contained and eliminating the need for external power sources.
Flexibility
Unlike fixed home theater projectors, these can be used in a variety of settings, both indoors and out.
It does not matter if you're looking to watch a movie under the stars or give a presentation in your living room, a projector is easily moved to accommodate your needs.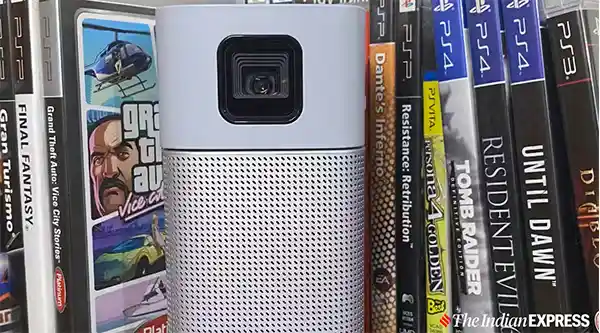 Moreover, these projectors come with various input options, making them virtually compatible with any device.
From smartphones and laptops to gaming consoles and Blu-ray players, you can connect just about anything to them.
Ease of Setup
Another benefit is that it is typically very easy to set up. You are not required to call any kind of technician to install this device at your home or office.
Most of these devices come with easy-to-follow instructions, so you can start using them immediately. Moreover, many of these come with built-in speakers, so you won't need to worry about carrying extra equipment.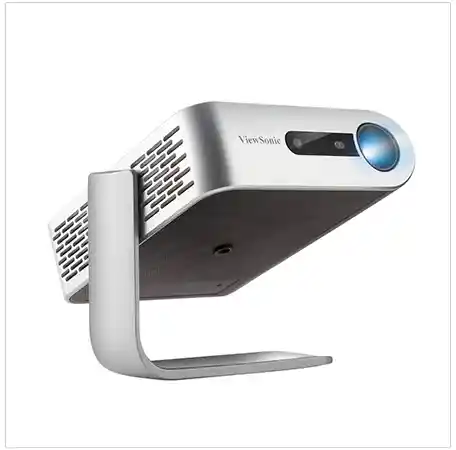 If you're looking for a high-quality projector that is easy to set up and use, then a Wemax Dice is the ideal choice.
With their wide range of features and affordable price point, Wemax Dice portable projectors offer an excellent solution for both business and personal use.
Low Cost
Portable projectors cost relatively low compared to their desktop or television counterparts.
That is due to the compact design and lack of unnecessary features that come with other projecting devices.
Having a longer lifespan than their bulkier relatives gives the great benefit of less wear and tear from moving around.
As a result, opting for these devices can be a cost-effective solution for those who need quality projection capabilities but are on a tight budget.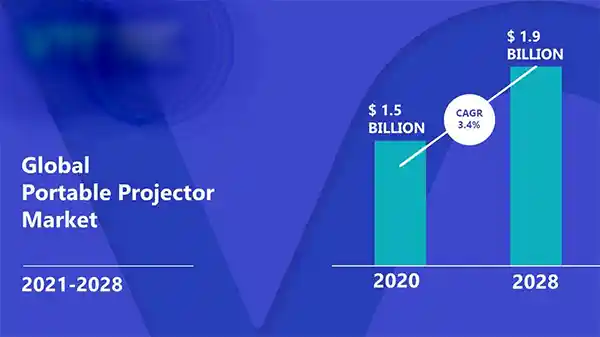 This graph caters to the expected growth rate of the global portable projector market till the year 2028 with an impressive growth of 3.4% rate.
Versatile Imaging
These offer versatile imaging options for great picture quality regardless of the projection surface size or shape.
Not only can they be used for business presentations and sales pitches, but you can also use them or other technology for educational purposes, such as classroom lectures and slideshows.
In addition, these products can be used for entertainment, be it watching movies and TV shows or playing video games.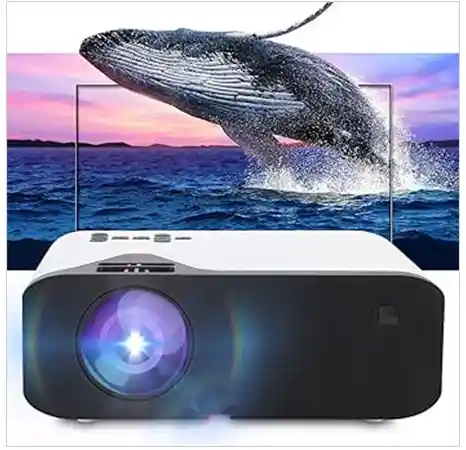 They give users more flexibility when setting up presentations or watching movies and eliminate the need to worry about image distortion or poor-quality visuals caused by incorrect alignment or placement of the projector.
With so many uses, it's no wonder portable projectors are becoming progressively reputed.
Wide Selection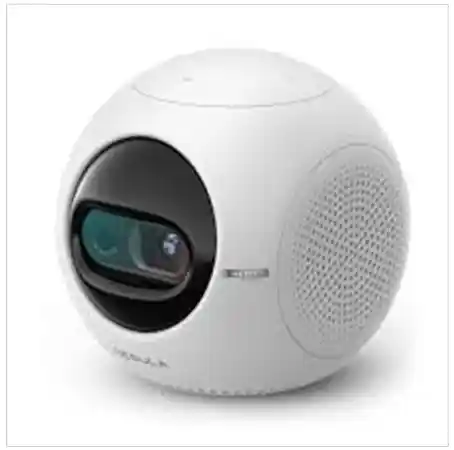 Speaking of choosing a projector, there is no one-size-fits-all solution. Instead, a wide range of options are available, each with its features and benefits, so you are guaranteed to find one that meets your needs and budget.
Portable projectors offer a particularly versatile option used for various applications.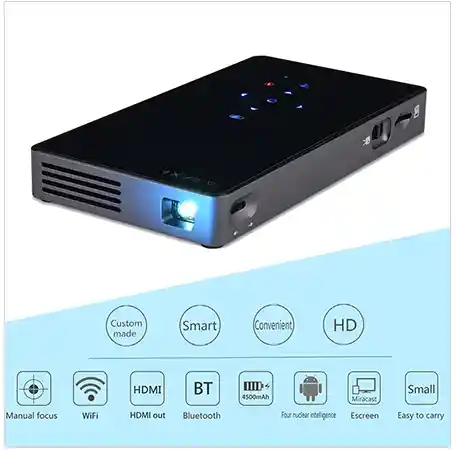 If you're searching for a high-end model for business presentations or a basic model for movie nights with friends, it can provide an immersive experience.
Every variant provides you with a special feature that others lack.
Many come with built-in speakers, making them an all-in-one solution for your audio needs. Or you can have a high-quality zoom-in feature to increase your visual experience.
High Quality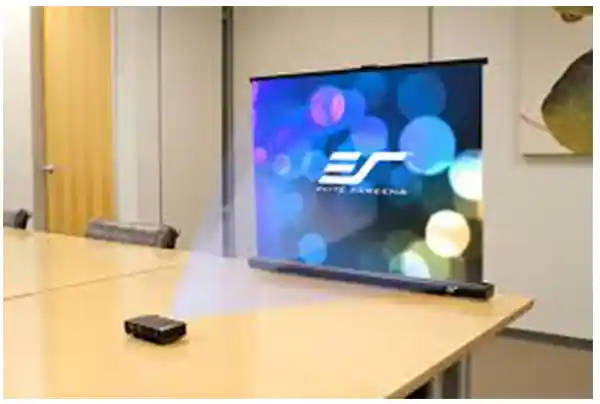 Despite their compact size, portable projectors also offer high-quality visuals. With advances in technology, they can now provide HD-quality visuals comparable to desktops and televisions.
So, you can rest assured knowing that the audience will be able to see everything. Most of these gadgets use LED bulbs for their bright, clear image quality.
Time-saving
Time is money, and no one wants to waste both of them at the same time. Portable projectors not only save you some good bucks but also alleviate your time and hassle by eliminating the need to find a compatible projection screen or surface.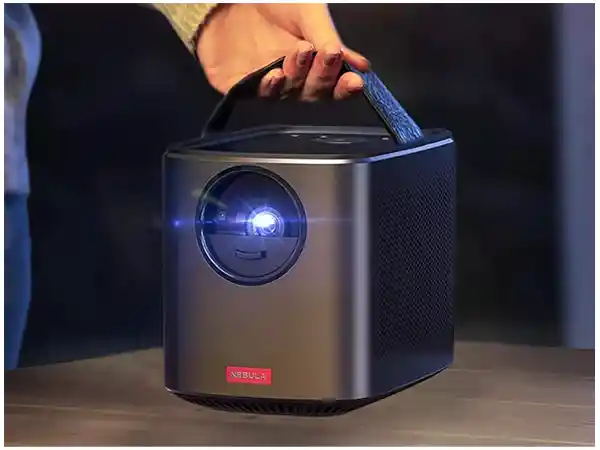 You can just bring it to the room with the best walls in your house, and it will turn into an HD TV. Just set up the projector, connect your device, and you're ready to go.
Conclusion
The world is pacing on the path of technological advancements day by day. This has led to the great invention of various portable devices.
Be it a high-quality portable monitor to keep your gaming off limits, a portable fan that will save you from the heat of the day, or a Portable Projector!
With so many amazing benefits, it's easy to see why they are becoming more popular.
If for business or pleasure, a portable projector is a great option. With a wide selection of models, you're sure to find one that meets your needs and budget.
With this at your home, you would never have to worry about booking tickets to the theater to watch movies with your friends.
Just turn it on and convert your living room into a theater itself. So why not consider it for your next projection requirements? You won't be disappointed.