If you can't help but wonder, what is the word "MagSafe" that you've heard of somewhere before? Well, we are right here to guide you.
With new technology emerging every other day which still continues to evolve, Apple introduced a new way of magnetic charging with the arrival of the iPhone 12 back in 2020. However, the original idea of MagSafe first appeared in the MacBook Pro back in 2006.
A lot of changes have happened since then in different Apple products and the way they charge. Now, all we know is MagSafe is everywhere with Apple users. In this article, we will discuss the timeline of changes so far with MagSafe and whether it is worth it. So let's jump right in!
All About MagSafe
MagSafe by Apple is now a universal name that keeps popping up on iPhones and MacBooks. It first appeared as a magnet-based charger in the MacBook Pro in 2006. It provided a secure connection to the charging port of the MacBook and was easy to unplug at the same time. Not only that, but it also fulfilled the motto of preventing any damage from happening to the MacBook if it is plugged in charging and someone stumbles or trips on the charging cable.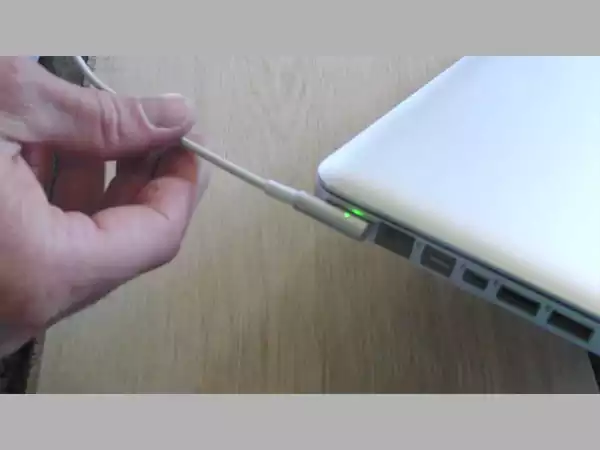 However, this method was schemed out of the plan, later in 2017 by opting for the now widely used USB-C charging. The USB-C assured more power-sharing and display output with data transfer as well. After the USB-C cable became pretty common everywhere, Apple brought back the MagSafe in 2021 with its MacBook Pro series.
The first iPhone to support this technology was iPhone 12, the form, however, was a bit different from before. The magnet inserted into the back of the iPhone allows snapping into the wireless charging, then having a magnetic cable for plugging it into the charging port.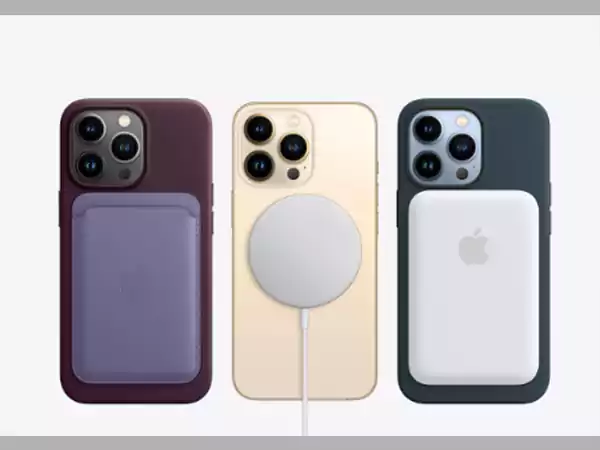 And now it is supported by most of Apple's products. So moving ahead, let's get to the features of MagSafe quickly.
Features of MagSafe
There are some features of MagSafe that make it stand out from the crowd for charging:
Charges quickly and wirelessly
Optimized charging
It is portable
Works efficiently using magnetic attachment
Most of Apple's products are compatible with MagSafe
If you want to understand the features of MagSafe in a better way, you will get the real and raw experience of its features once you start using it.
MagSafe Price and Review
So now let's head over to one of the most important parts of the article – the pricing of MagSafe Charger and whether it is worth it.
The pre-2009 models of MacBook and MacBook Pro used MagSafe 1 just as the original MacBook Air did. After 2009, all the models of MacBook Air and MacBook Pro models had the L-shape MagSafe 1 connection until 2012. It was a more efficient and redesigned version of MagSafe that can work with the older MacBooks as well.
Then from 2012 to 2015, all the MacBook, MacBook Air, and MacBook Pro models had MagSafe 2 connection which was wider and thinner than the MagSafe 1. Looking at the different slots on different MacBooks won't be difficult to guess which one uses which type of MagSafe.
The first ever MagSafe 1 was thicker, while the MagSafe 2 is thinner and longer compared to MagSafe 1. So now, getting to their respective prices: the users can purchase the MagSafe Charger, for £39/$39, while the MagSafe Duo charger costs £129/$129.
If you are wondering whether you should get it, you should be sure about the factors such as portability, affordability, etc. MagSafe undoubtedly works perfectly fine for those who don't want to end up with the issue of their iPhone not charging due to improper plugging in of the charger. As MagSafe is here to end that issue and make sure that the iPhone is kept in the right position for proper charging.
How Does MagSafe Work?
Apple designed the MagSafe back in 2006 with MacBook as a magnetic charging technology. It was basically aimed at the safety of the MacBook so that it doesn't break when someone trips on it. But now, the concept has kind of changed for both iPhone and Mac. To know how, read on.
MagSafe for iPhone
With the launch of 14 inches and 16 inches models of MacBook Pro, Apple reintroduced MagSafe for iPhone and MacBook. And now, we can expect MagSafe in the lineup with almost every other Apple product.
Apple has MagSafe technology for iPhone as well. So now we are going to discuss how it basically works with iPhone. MagSafe for iPhone works differently from how it works for Mac. Instead of adding magnets in a particular area of charging, Apple decided to go a different way with MagSafe for iPhone.
A round circle or you can say the ring of magnets, was added around the Qi-based wireless charging coils, for allowing a better fit to charge at faster speeds. In the iPhone 12 and iPhone 13 models, the magnet ring is used to connect them to other accessories as well, which have an in-built magnet in them. Hence, this technology is not limited to charging only.
In the cases of iPhones, the process works the same way by snapping onto the in-built magnet ring. This design of magnet ring allows the iPhone 12 model and so on to have compatibility with different accessories which use magnets, be it cases or anything else.
MagSafe for Mac
As MacBook shares history with MagSafe, there has certainly been a lot of development between the two. So what is MagSafe for Mac, and how does it work? Let's find out.
So the current or latest version of MagSafe is known as MagSafe 3 which works in the same way as the previous MagSafe. However, as of now, the capabilities of MagSafe are limited to MacBook Pro models (14 and 16 inches) introduced in 2021. Apart from the older MacBook that used MagSafe 2, no other models support the MagSafe 3.
There is a small rectangular magnet-topped charging connector that fits into the five-pin charging slot, with the magnets securing the fit. And at the end of the charging cable, there is a USB-C port which is meant to plug into a power adapter to charge the Mac.
With MagSafe, Apple mainly transitioned to the MacBook Pro (16-inch) that has the capability to charge up to 140W (this charging speed is not supported by USB-C cables, which have a charging solution limited to 100 W). Even though the MacBook Pro models (16-inch) can get charged using USB-C cables, it can't charge them at full 140W).
Apart from the MacBook Pro models, the 14-inch models can also use MagSafe Charging. They can make use of a 96W power adapter, as they (lower-end) come with a 67W power adapter. The higher-end 14-inch MacBook Pro comes with a 96W adapter.
MagSafe Charging VS Regular Charging
To charge an iPhone 12, it takes around double the time (about an hour) with MagSafe Charger, from 0% to 50% as compared to USB-C to Lighting cable or 20W+ USB-C power adapter. Even though the MagSafe charger is faster than the Qi-based charger, one may still need a USB-cable charger for faster charging.
The charging speed can get interrupted if there is overheating, and you will be warned when it gets heated. The charging will be limited to 80%. You will be recommended to move the iPhone and the charger to a cooler place when it is heated.
Is MagSafe the Right Choice for you?
So far, you may have already got an idea about what MagSafe is. And if you're planning to get it, you need to put some factors into consideration. We would recommend buying the MagSafe if you are looking for portability, and if you consider the prices are worth getting it.
While there are many Apple products that support MagSafe charging, not all cases can do that. So if you have the case which supports it, only then get the MagSafe Charger.
FAQs
ANS: Getting the MagSafe charger isn't a bad deal since it is portable, easy to carry around, and also provides fast, stable, and safe charging.
ANS: Earlier, the MagSafe wasn't a wireless technology and its main purpose was to reduce fewer accidents of broken laptops if someone stumbled upon the charger's cable.
ANS: While most credit/debit cards are resistant to magnetic interference, there is still a possibility for items like hotel keys or credit cards to get damaged by MagSafe. And so, it is recommended to keep them in a different place.