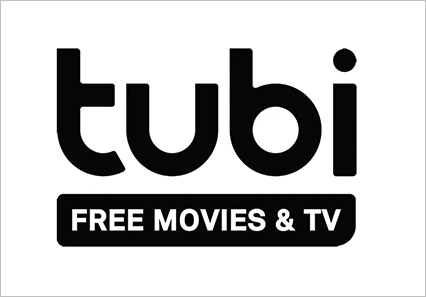 Streaming services are multiplying day by day, and so are their prices. The desire to opt for a much more pocket-friendly one is always there. Netflix, Amazon Prime, and more compete with each other in various ways, but neither of them is free. Tubi is a free streaming service that has numerous movies in addition to various user-friendly settings like parental controls. It's a delightful entertainment service once the user has a fast speed at home for streaming.
The only thing to pay here is the "time," which will surely get utilized when the advertisement hits in between and may vex you. It also contains features that a video streaming platform business should have.
If you are swayed by the free movie streaming offers of Tubi, read the article to get to know about its services, movie/shows library, features, and much more. The table below gives a brief overview of the strengths and weaknesses of Tubi's free streaming service.
Pros
Numerous movies and shows options.
Parental control facility.
Watch list available.
Live TV entertainment.
Anime Streaming service is present.
The search bar is user-friendly and supports various queries.
Cons
Movies/shows cannot be downloaded.
The account's profile photo customization is absent.
Disturbing Advertisements every now and then.
The resolution limit is 720p.
The pros and cons gave a brief view of the performance of Tubi, a free streaming service. Did you know Tubi provides advertisements every 15 minutes? Well, there are many facts and reviews waiting ahead, so without further ado, let's begin.
Interesting Features in The Tubi Streaming Services
Tubi, being a free streaming ad-supported network, has got various eye-catching features that might push a user to shift to its entertainment services. So is Tubi a worthwhile place to spend time or a mere waste of time? Are you curious to know every inch of detail regarding it? If yes, read ahead to find out:
Entertainment Package: Yes, the Tubi entertainment library is nearly infinite, as it contains almost everything that a user can search for. Some interesting movies and shows include: Don't Breathe, Rush Hour, Scooby Doo, Big Trouble in Little China, and many more. Even though the competitors like Netflix and Amazon Prime have their own shows and much more trendy stuff, the content on Tubi also gets updated and is, of course, free. There are almost 50,000 movie options and trending TV shows to watch. The advertisement will obviously be present in between.
Profile Settings and Control: In the settings, users get the chance to alter their profile details and even keep child controls to limit the streams, similar to parental controls on Netflix. Users can also modify the viewing history or delete the account whenever they want. The disappointing part is the "User-profile," which is just a circle with shades of any particular color. The option to download the streams, movies, and shows is also not available. Users can either log in to their services using essential details like email, phone number, and name or simply skip it.
Price: Tubi provides a free entertainment service but at the cost of a plethora of advertisements that will surely enter in between. Viewers who are obstructed in between might really get annoyed with disturbing advertisements. Also, there are no ways to choose the premium option or pay for altering advertisements because Tubi works this way only (free service with advertisements). As customers get free services, the only source of Tubi's income is Ads.
User-Friendly Playbacks Window: The user gets a playback window that contains details like parental ratings, genre, caste members, and director in addition to the simple title name. In addition to the account edit option and parental controls, the user gets to share their favorite movies and shows easily with friends and family through Twitter and Facebook.
Display Settings: Tubi has an overwhelming display board that showcases the top content on the front display, followed by subcategories arranged in various genres, and shows a list. Users get to lock his/her screen in landscape mode while watching, plus they can turn on /off the captions whenever required. Tubi, the best free streaming service in 2023, provides a help-center interface.
Tubi's Competitors: Plan and Feature
We are well-acquainted with the fact that Tubi provides a free streaming service to its users, whereas it does hold a competitive edge in the market. Some paid services do challenge Tubi's presence, so let's learn about the plans and competing features of Tubi's competitors.
Streaming Service
Plan
Competing Feature (With Tubi)
Netflix
$6.99/month
Updated with own-created shows and movies.


Movies can also be downloaded.


Much user-friendly display with short clips for user's
entertainment.

No advertisements.
Amazon Prime
$14.99/month
Various language options.


Numerous genres and movie/show packages.


No advertisements.
Hulu
$7.99
Ad-supported plan.


Resolution is not restricted to 720p but above 1080p, and 4k.


The premium plan also contains no-Ads service.
Disney Hotstar
$6.03
Latest movies, shows, and live streams.


Children-friendly version with parental controls.


Numerous language options.
Tubi has a perfectly organized entertainment collection; the lacking point is its advertisements and no original movies/shows.
Tubi Customer Reviews
An important part of a review is going through the customer's views, which give a vivid idea of the actual performance of any product or streaming service. Below are some customer reviews of Tubi:
views,
"Thank you, Tubi for allowing me to stream content for free. There are so many movies and documentaries to choose from. I appreciate it." ~ Mike Gonzales
"Everybody has commercials ok fine, I like the shows and movies offered, BUT, every time it breaks for a commercial the screen goes black and just sits there. I have to go out and back into the app, then press return and finagle it till the show finally comes on. It's really annoying, you lose the whole continuity of the movie/show and a 2-hour movie ends up almost 45 minutes longer. Horrible APP I really give it 0 stars." ~ Micki Harriman
"I was excited to watch movies and TV shows, but they are too many commercials every 10 minutes!!! Can you just have one commercial at the beginning and at the end and not every 10 minutes!!! so annoying!" ~ Marlene Manchau
"I love Tubi!! The BEST I've seen for a FREE streaming service!! Plenty of movies, TV shows, Documentaries, and Live Streaming News!! They have ads, but not too many compared to other services!! I've checked out other free services and they show more ads than content!! So glad I found Tubi!!" ~ Sue Cunningham
"In the beginning, this was the coolest website on the Internet. If you had a decent ad blocker, you could watch virtually commercial-free. Then, they figured out how to annoy us by breaking the movies at various intervals. Then, it happened, they spent so much time trying to outsmart us, they all but ruined themselves. They break and force a restart, refresh, and, manually fast forward until you're back to where you were when the menacing break occurred. In my estimation, everyone I highly recommend movies. to. This is a real, commercial-free site." ~ Charles Blakemore
Get Assist Verdict: Is Tubi a Worth It Service?
After scaling the service quality, advertisements, settings, and customer reviews, it is quite clear that Tubi streaming services are average. As per reviews, the advertisements appear more regular than expected, and this completely ruins the mood of users who get strongly indulged in the content he/she is watching. So, Tubi's services are for users who can bear the Ads and enjoy free movies, LIVE streams, and shows. The parental control feature and a friendly movie dashboard are some appreciable qualities of Tubi.
Closing Thoughts
Tubi can be a great experience for users who want to access free streaming, although advertisements every 15 minutes is a disturbing factor. Customer reviews all over the internet contain complaints related to obstructing advertisements, and this clearly degrades the stature of Tubi services.
FAQs
Ans: Yes, Tubi is a worthy service for watching free movies, shows, and live streams. The only problematic thing is the advertisement, which won't leave its user in between the service.
Ans: No, there is no way to avoid advertisements at Tubi. Tubi doesn't have any premium options to discard.
Ans: Some of Tubi's competitors include Hulu, Netflix, Amazon Prime, and Netflix.
Ans: Tubi is easily available on Apple TV, Chromecast, Fire TV, Roku, TiVo, and Android TV. One can also get easy access to it on the web and on Android TV.
Ans: After the user sign in, tap on your profile name and then on account settings. Various options will occur, move to the bottom of the page and click "delete my account."
Sources
Ben Moore and Jordan Minor, Tubi Review, PCMAg, March 7, 2023.
Kourtnee Jackson and Ty Pendleburry, Best Free TV Streaming Services: Pluto TV, Plex, Tubi and More, CNET, May 19, 2023.
Also Read: