Mac devices tend to lose their efficiency over time and this mainly occurs due to the shortage of space. There should be at least 10% free space on your Mac device for achieving perfect functioning. But if your device has storage less than the mentioned amount, there are a lot of issues that you might face. You need something to do with space if you are running low on it, so here we will discuss the same so that you can easily retrieve the actual performance of your Mac device. Well, to start with, the hard drive of your Mac device often consists of those heavy files and documents which occupy a significantly huge space, so the cleaning process should be started from there only. Moreover, there are numerous duplicate files cloned themselves and this often impacts the storage of your device. Henceforth, it is needed to be cleaned regularly.
But it is very difficult to find those duplicate files and remove them. But there is one solution that can find and remove all the duplicate files from your Mac device and that solution is Cisdem Duplicate Finder for Mac. It quickly finds all the duplicate folders and then takes them out from your device be it MacBook Air or iMac, and so forth. Here in this blog, we will be discussing everything about Cisdem Software; its effects, uses, and benefits.
What is Cisdem Duplicate Finder for Mac?
Cisdem Duplicate Finder is one solution that will work to find all the duplicate files you have. Using this efficient tool, you can analyze the files sitting on PC, drivers as well as organizers of the external drivers such as apps like iPhoto, iTunes, and Mail. It offers deep filtration using statics, calculations, and then removes the files and folders that consist of duplicate content. Using this will also create a new space on the hard drive, and boost the overall performance of your Mac device.
We know that there are too many tools and apps available on the internet that claim to do the same as Cisdem Duplicate finder, but the thing is safety. Not all the tools and software are safe for your Mac device as they can impact the data stored in it. You can also make changes in the list of duplicate files and keep the files that you need. Having said that, the Cisdem Duplicate finder is based on a self-driven algorithm. After reading all the files of a folder, this tool will find and move all the duplicate files to the Trash on your request. So, in case if you remove a required or important file, you can recover it from the Mac Trash and add it back to your documents.
Features
Cisdem Duplicate Finder is loaded with a great number of features. Here in this blog, we will discuss all the features this tool has so that you can have a better understanding of the product.
It works well for advanced file management
It knows its job and hence it thoroughly analyses the files and then erases only the duplicate files without disturbing the important data.
The scan response is quick and precise, without any fault.
It compares files by content.
You can deselect any file or folder from the list.
You get a neat preview of all the files that you are deleting.
It can find duplicate video files, duplicate audios, documents, archives, photos, etc.
It supports external devices, SD cards, USB streak drives, etc.
It scans the complete folder or hard drive for finding any duplicate videos.
You can control scanning and stop it whenever required.
It finds genuine copies and only targets the duplicate ones.
You can opt-out for a particular file while scanning
Delete all the duplicate copies in just one click.
Filter options available depending upon the file size.
Look and Feel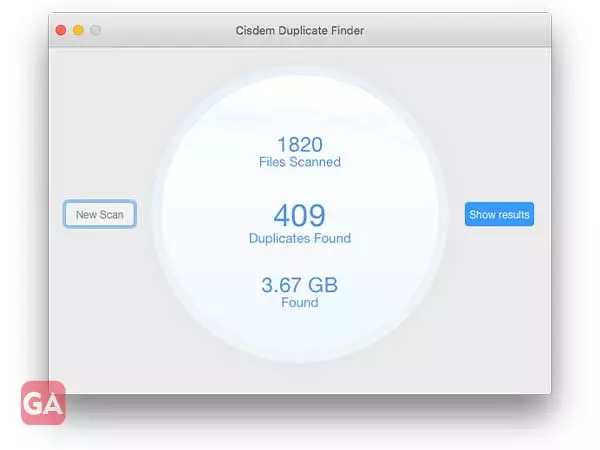 The interface of Cisdem Duplicate Finder is neat and pleasant with drag and drop features. You can easily find the files and make an informative decision due to the full preview of files. The next impressive thing about the tool is it works without registration and hence saves your precious time. Using this effective tool is quite easy and it comes in handy whenever the space on your Mac device clogs up. With a few simple clicks, your device will feel lighter in terms of storage and load.
How To Use Cisdem Duplicate Finder For Mac
Step 1: Download or Purchase Cisdem duplicate finder for mac from the official product page – https://www.cisdem.com/duplicate-finder-mac.html and then open it. The application is available in both the free and paid versions.
Step 2: Add the required files or folders to begin the scan. Here's how you can do this –
Drag and Drop – Easily drag and drop the file or folder that you want to scan.
Click on the "Add" icon and select the required file, audio, folder, document, video for scanning the piece.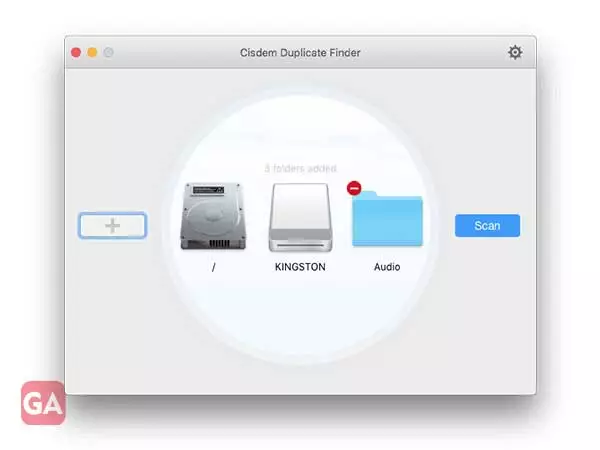 Click on Scan and wait for a few moments, it will take time as big as the size of the folder.
Step 3: When the scan has been completed, you will be given the scan result in the preview area. Go to the "file" tab. duplicate files can be found there. You can filter among the results shown, sort them, and preview. Switch to the List view mode to check or review any file.
Step 4: This duplicate finder for Mac automatically selects duplicate files, folders, or any selected item for you to remove in one click.
Step 5: Click "delete" at the bottom of the application to remove the files. Click on the "Yes" pop-up that you see for confirming the action.
Verdict
It is quite hectic and frustrating to find and delete all the duplicate files individually. Therefore, Cisdem duplicate finder for Mac is truly a gem that saves your time and offers you instantly clean hard drive and zero duplicate files on your Mac device. You can get rid of all those unwanted files, photos, videos, and folders in no time.