We all try to rummage for the best headphone set almost every year from online and offline stores but rarely do we find paragons in the wireless headphones lane and thus end up using a mediocre-quality headphone prototype.
LucidSound LS31 leaves no complaints with its excellent sound-supporting system, complementing microphone, and noise cancellation features. It has a perfectly robust construction that balances the current gamer's needs. I will recommend this impeccably designed wireless headphone for the pleasing features that it bestows on the users within a pocket-friendly price.
Let's visit the specification of LucidSound LS31 and study the brief information from battery backup, and controls to the portability and built quality.
KeyTakeaway: LucidSound LS31 is a much better-extended version of LS30 and an under-budget headset option to choose from. It can be used comfortably for long gaming sessions thanks to its battery backup, awesome build, and decent control system.
Specifications of LucidSound LS31 Wireless
In the LucidSound LS31 box you are provided with the headphones, detachable mic, optical cable,⅛ TRS cable, Micro-USB charging cable, USB dongle, mic port cover, manuals.
The table below will travel you through the LucidSound LS31 Wireless specifications. You will get a clear outlook on the LS31 headphone and will be able to get a gist through brief details.
Features
Specifications
Type
Over-Ear
Enclosure
Closed-Back
Wireless
Yes
Weight
355g
Frequency Response
20Hz to 20000Hz
Year
2018
Battery-Life
16.6 Hours
Battery -Type
Rechargeable
Charge Time
3.2 hours
Audio While Charging
Yes
Bluetooth Version
N/A
Multiple Device Pairing
N/A
Connectivity
Wireless USB Dongle
SPDIF Cable for PS4
Xbox one audio 3.55mm
Price
$92.5
Worthy Features in LucidSound LS31 Headphones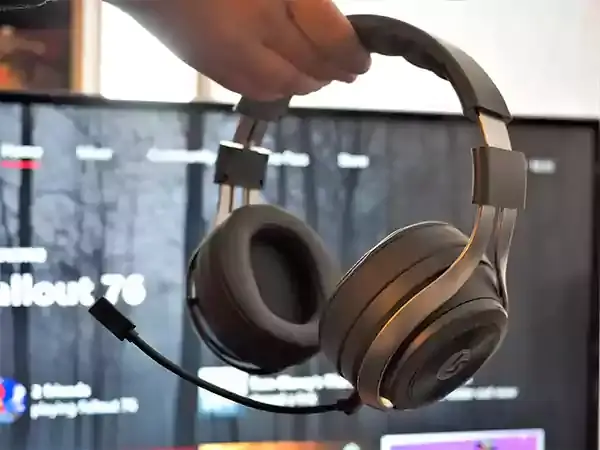 A premium design in a headphone is not the only feature that we desire but, a balanced sound profile with battery life, and a better control system, are some of the impeccable features that we all look for.
Below are some studied features of Lucidsound wireless headphones and the reasons why you will find them user-friendly.
People are taken by the build of this headphone as the metallic finish of the headframe gives an exemplary look. The headband is metallic and solid yet flexible to be drawn tighter or loose. In comparison to the other competitors in the market, LucidSound LS31 has a much bolder and more tempting look.
The cup's quality looks a little cheap, but the built quality brings LucidSound Headphones a comfortable option due to being fairly lightweight. The users only have one color option, but you get an unmatchable construction and comfort quality.
We all love the best lower, middle, and upper sound range profiles to experience an exemplary gaming experience. LS13 headphones have an average soundstage, and the tremble performance is mediocre. The bass performance is also decent with low bass, a little lacking in sound performance.
You get an appreciable rechargeable battery with 16.6 hours of battery support which makes it a decent gaming-built headset. A gaming nerd's desires can be completely satisfied with such a huge hour of battery support.
The user is gifted with decent controls in the audio and call systems. The left ear cup controls the game audio and the right ear cups control the call volume respectively. The volume dials through the games, Spotify, music apps, and video players, and the chat volumes of your Discord, and Telegram groups can be easily maintained.
It is noted that the in-game chat system is controlled through the game audio buttons and not through the chat audio itself. A little discomfort may occur in the above scenario because if one desires to mute the teammate's voice, it will simultaneously mute the game audio too.
Breathability is an imperative part of any headphone. With a bulky design and thick padding, the product has a sustainably lightweight feature. You can play it for a considerable amount of time, but with sports activities, you may sweat more than usual. Too much physical activity may cause a little discomfort, and therefore, it is suitable for gamers who don't do much hustle while gaming or traveling.
How often have your headphones disturbed your gaming performance due to their heavy weightage and weak clamping force? Well, LucidSound wireless headphones provide an appreciable weight of 0.8 lbs and a clamping force of 0.9 lbs. The clamping force may fit a little loose for some, although.
Do you know headsets are headphones that contain microphones? LucidSound LS31 has a dual microphone system with one integrated boom mic. One can taste the best services as the mic transfers clear voice, and it separates speech from noise and therefore can be used in very loud environments too.
One can use LucidSound LS31 effectively by connecting it to a PC or various other consoles. The dongle has a Mini TOSLINK(3.5mm/optical) input jack.
Pros and Cons
After meeting the features above, let's ramble to the pros and cons chart and find if LucidSound LS31 is apt for gaming nerd needs.
Pros
Excellent Built
Best Noise Cancellation
Well-padded Headphone Cups
Appreciable game and audio controls
Awesome Battery life
Best Wire Support
Cons
Single color option
Aren't breathable
Bulky headset
Bluetooth and multi-device pairing are absent
On Xbox, wired connection to controller required for mic support
Features Chart Rating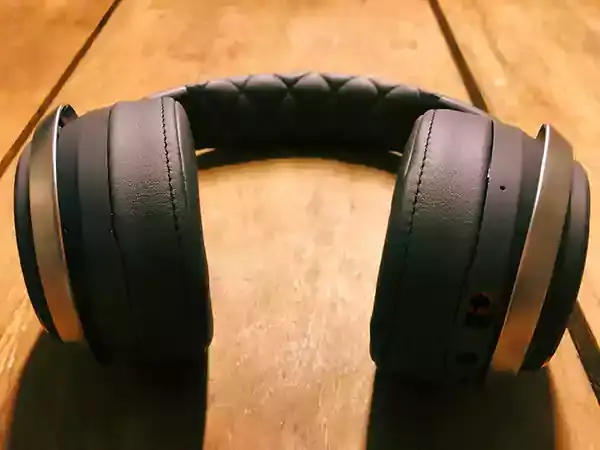 Portability and breathability are some of the features we look for in headphones' efficiency. "The mission of LucidSound is to disrupt the gaming headset category with headsets created for this generation of PC and Console gamers," said Chris Von Huben, CEO of LucidSound
The chart with rating data can help you acknowledge the LucidSound LS31 Wireless headphones a little. More after the pros and cons chart. Without any further ado meet the features ratings below.
| Features | Rating |
| --- | --- |
| Controls | 4 / 5 |
| Comfort | 4.2 / 5 |
| Portability | 3.5 / 5 |
| Ear Breathability | 3.5 / 5 |
| Price | 4 / 5 |
| Noise Cancellation | 4 / 5 |
| Sound Quality | 3.8 / 5 |
| Built Quality | 4.5 / 5 |
| Gamin Quality | 4 / 5 |
| Noise isolation | 2 / 5 |
| Recording Quality | 4.5 / 5 |
Drawbacks in LucidSound LS31 Wireless Model
We have traveled through the virtues of LucidSound LS13 wireless headphones, but little about the drawbacks in it has been discussed. The points below showcase the drawbacks of this premium-built headphone.
Though the headphone has thick padding for a comfortable ear enclosure, the cup quality looks a little cheap at the $98 price rate. It has replaceable ear cushions.
User doesn't get an appreciable amount of color options in this wireless headphone.
The clamping force of 0.9 lbs is a little weak, and this makes the headset lose at the head. Meanwhile, the stuffed ear cups keep a tighter hold.
The controlling button for chat and gaming audio is sensitive, and therefore unwanted actions can be registered sometimes.
The design is believed to trap a lot of heat if worn for long hours.
Noise isolation or soundproof system in these wireless headphones is mediocre, and it might tremble your concentration in gaming performances.
Should One Buy LucidSound Wireless LS31 HeadSets?
A plausible sound quality, microphone performance, built aura, breathable product, and prize make it a great gaming companion. The bass performance and sound quality are equally balanced. The battery in LucidSound Wireless LS31 is impeccable with 16.6 hours of backup. The least latency power through the dongle and super easy chat and game audio control make LucidSound LS31 an apt headphone product for gaming.
Bottom Line
Market gets overflowed with wireless headphones every other second, and a need to get an ideal everlasting product is hard to find.
After studying the detailed features of the completely new generation LucidSound Wireless headset, you must have found it amiable in providing the best services from the bass levels to the trebles. The cost of the headphone is also a lot more convenient for users as compared to various other competitors.
FAQs
Ans: Lucid is a trusted brand for headphones with wireless audio support, awesome battery life, and good sound for Xbox, PC, and Bluetooth devices.
Ans: LS31 and LS41, strong headsets, were launched at the Los Angeles Convention Center on 12 June 2018.
Ans: After the launch, the sales rose 75% in the first three months. It was believed to completely replace the LS30 and critically- acclaimed LS40 with its enhanced design.
Ans: The chat sound while using Lucid Sound wireless headphones for Xbox, PlayStation and PC is clear. You can easily control the chat audio through the buttons present in the right cup.
Also Read:
A Comprehensive Review of Steelseries Arctis 3 Edition 2019: Features, price and more
Razer Blade 15 2018 h2 Gaming laptop Complete Review 2023
Asus Rog FX03 Gaming laptop review 2013(Good and Bad)