| | |
| --- | --- |
| Product Image | |
| Product Name | Lenovo Ideapad L340-15 |
| Price | |
| Available Colors | Business Black |
| Review Rating | |
The newest iteration of the flagship Lenovo Ideapad L340 15 (81LK00HDUS) is smaller, more reasonably priced, and more capable than before, making it a strong choice to serve as the most important piece of equipment for a budget gamer. The Intel Core i5-9300H processor and Nvidia GeForce GTX 1650 GPU are available in the 15.6-inch IdeaPad L340 for a fair starting price. Without wasting much time, let's get into its specifications for a better analysis.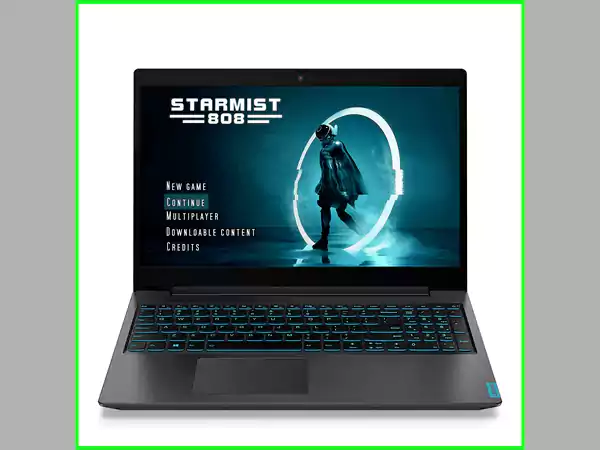 Specifications
A list of all major features is listed below:
| | |
| --- | --- |
| Wireless Type | Bluetooth |
| RAM | 8 GB DDR4 |
| Card Description | Dedicated |
| Number of USB 3.0 Ports | Two |
| Graphics Card Ram Size | 4 GB |
| Graphics Coprocessor | Nvidia GeForce |
| Memory Speed | 2400 MHz |
| Chipset Brand | NVIDIA |
| Hard Drive | 512 GB Flash Memory Solid State |
| Screen Resolution | 1600*1200 pixels |
| Standing Screen Display Size | 15.6 inches (39.6 cm) |
| Processor | 2.4 GHz Core_i5 |
| Max Screen Resolution | 1920*1080 pixels |
Display
The display on the IdeaPad L340 is ideal for a budget-conscious gaming laptop. Games are brought to life by its brilliant and vivid picture, appropriate viewing angles, and anti-glare surface in addition to its 1080p resolution, which is just ideal for gameplay with the GeForce GTX 1650. IPS panels typically have refresh rates of 144Hz (or even 240Hz), however, at this price, the 60Hz refresh rate of the IPS screen is not a deal-breaker. The GTX 1650 is unlikely to provide more than 60 frames per second (fps) in current games, except for a few taxing eSports games.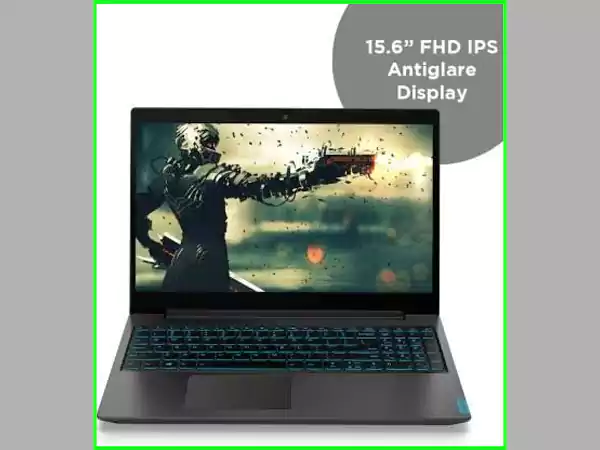 Design
The IdeaPad L340 is positioned between Lenovo's own 15-inch business ThinkPad X1 and the gaming-focused Legion Y545 family, however, it was more of a mid-2019 introduction that was a technology refresh of the heavier Legion portfolio. Since it shares many of the same fundamental features, model prices, and even port arrangements with the Lenovo IdeaPad Y540, the Lenovo IdeaPad L340 is primarily a design update. The brushed metal of the Acer Predator Helios 300 is more elegant, while the soft-touch palm rest is an improvement over hard plastic in terms of appearance. Yet, understandably, it's simpler to maintain.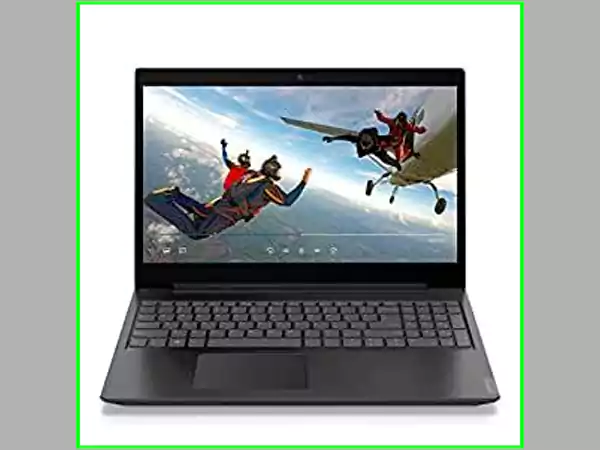 The 81LK00HDUS from Lenovo has an acceptable build quality for the price and a brushed black chassis, much like its Acer and Asus rivals. It also has a dominant blue keyboard lighting. Priced more competitively than its rivals, though, it provides a cause to begin appreciating the materials employed here. With a thickness of just under an inch and a footprint of 14.3 by 10 inches, the chassis is quite thin for a 15.6-inch gaming computer.
Although it doesn't have side screen bezels as narrow as the more expensive MSI GS65 Stealth (2019), the Lenovo still has a sleek appearance thanks to them. Lenovo is trying to go thin-is-in, but they do leave space on the top bezel for a webcam, a feature that some manufacturers, like Huawei, are demoting to the thick border above the display hinge.
Touchpad and Keyboard
The majority of gaming laptops have RGB backlighting, but the IdeaPad L340 joins models like the Acer Helios 300 which have monochrome keyboard backlighting that gleams blue in the trial model. All keys have the same two-stage illumination, which is adjustable for usage both inside and outside. While the arrow keys are smaller than the other keys, the full-size keyboard still feels comfortable to type on and has a standard number pad. It also offers a quick journey and precise force point.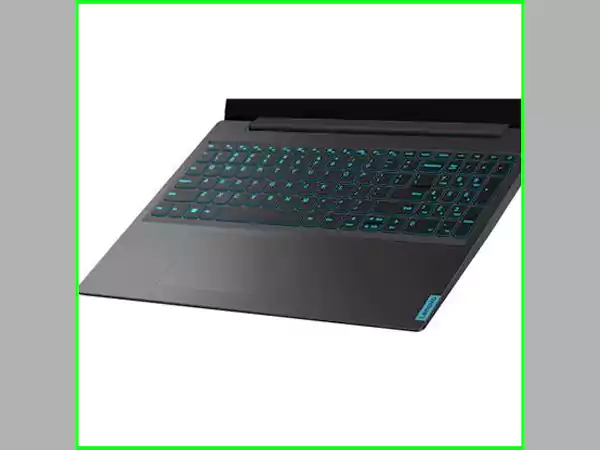 The ClickPad, which rests on the keyboard's frame underneath, makes rattling noises when in use. For instance, the mouse buttons will only activate with considerable pressure applied to the pads' bottom corners, and the surface itself is fairly unforgiving to fingerprints when lifting and inducing movements. You'll undoubtedly experience little waning when utilizing the mouse pointer, and the entire experience is hum-drum.
Connectivity
Except for a Kensington cinch on the right flank, the IdeaPad 81LK00HDUS only has the most essential ports for a contemporary laptop, all of which are positioned on the left side. There is only a USB Type-C port, one of the USD 3.1 ports, an Ethernet port, an HDMI 2.0 port, and a headphone/mic combo; there is no SD card reader and no Thunderbolt port.
Bluetooth 4.2 and 802.11 AC Wi-Fi are the available wireless communication options. You will have to settle for transfer speeds that are lower than those of systems like the HP Omen 15 due to the absence of 22 MIMO antenna technology, but they are still reasonable at 290–309 Mb/s while transferring your data.
Battery Life
Just over 4 hours of battery life of the charger isn't very lengthy by any standards, but it is one area where the Lenovo IdeaPad 81LK00HDUS surpasses the Acer predator Helios 300. To keep battery life off the list, it is actually hard sufficient. However, the Acer Nitro 5 outperforms them all. The MSI GS65 Stealth has longer battery life.
Visual Performance
Lenovo includes two different Nvidia GeForce GTX 1650 models on the IdeaPad L340, just like Lenovo IdeaPad 330, giving you the option of three or four gigabytes of visual RAM. The 4GB version of the review unit performs admirably in real-world gaming. Although the graphics card utilized here is capable of running contemporary games at Full HD quality, you may occasionally need to reduce your graphics settings.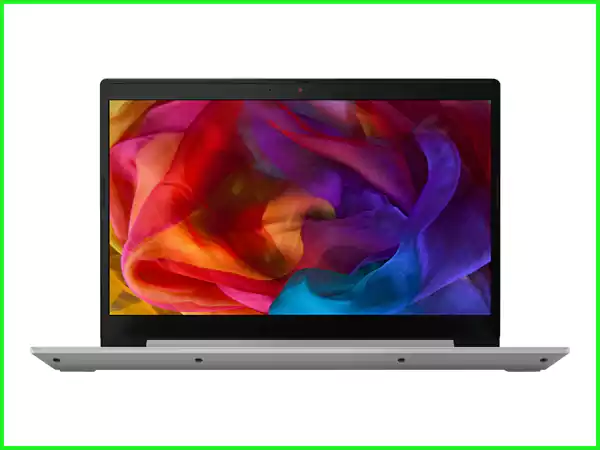 For example, straight former games such as "The Witcher 3" rarely surpass the 30 FPS threshold at the maximum graphical settings (Ultra Settings), whereas a cheap gaming laptop can play newer games at over 60 FPS. Rise of the Tomb Raider runs at 125 frames per second in medium settings and 97 frames per second in Very High settings on the Lenovo Ideapad L340 15 when tested at 1080p. Both results are a little bit higher than those obtained by the Acer Predator Helios 300 (2019) equipped with an Nvidia GTX 1660 Ti graphics card.
Simply told, the RTX 2060's higher price isn't justified, especially when compared to systems powered by GTX 1660 Ti. That's in part because the RTX 2060 can't fully utilize ray tracing, unlike the more expensive RTX 2080 as well as RTX 2070 models. As a result, the extra cost isn't really justifiable because the performance is roughly on par with the non-RTX cards. In a broader sense, this performance is good if you have an interest in this laptop, regardless of how it performs in head-to-head comparisons.
Pros of Lenovo Ideapad 340-15
Overall, Lenovo provides significant value here in addition to strong maintenance ratings, a bright display with stylish contrast, and black value. Because it comes with a brilliant, 144Hz screen as standard equipment and runs far cooler than the Lenovo counterpart, the Acer Predator Helios 300 (2019) continues to be our Editor's Choice. A list of a few pros of this model is given below:
Affordably priced.
Outstanding 1080p gaming performance.
Convenient keyboard.
Enough Battery life.
Cons of Lenovo Ideapad 340-15
As a capable gaming laptop, Lenovo markets the IdeaPad L340 (81LK00HDUS). That being said, not every model in this line suits that description even though some of them feature more expensive, powerful systems. Nothing else unless you want to pay more for a better configuration. You won't be able to play at 4K resolution and you shouldn't try to play at the very high frame rates as well as graphical settings found in contemporary games. A few of the cons of this model are given below:
The sound of the ClickPad's buttons clicking is very loud.
A 512GB SSD is a little limited for gaming.
Final Verdict
For a low-cost, entry-level gaming laptop, the Lenovo IdeaPad L340 fulfills every requirement. As tested with a Core i5-9300H quad-core processor and 4GB Nvidia GeForce GTX 1650 graphics card, it smashes through real-world benchmarks well above the typical 60 frames per second threshold, resulting in a fluid gaming experience. Budget-conscious shoppers must, however, put up with minor compromises like a subpar ClickPad and a missing card reader. Wi-Fi may also be quicker.
So, for everyone who is on a limited budget, likes a more understated look, and can take advantage of the Lenovo IdeaPad L340's longer battery life, it might be a close second (or even a superior pick) to the Acer Predator Helios 300.