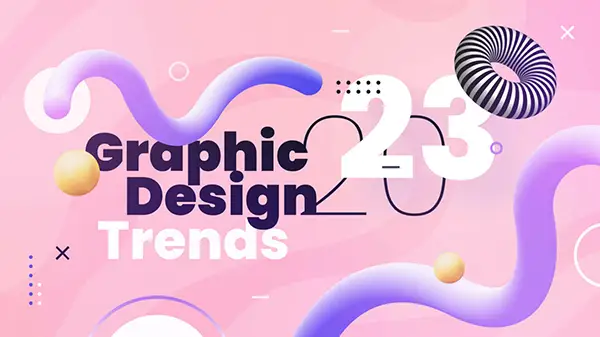 The graphic component of any article or social media post is crucial, so creating interesting images for them is essential. Shots and images are so integral that the total revenue in the photo and video market is estimated to reach US$ 9.99 billion with a CAGR of 8.60%. Graphic design photo improvement is the solution for creative picture edits for social media. Even by using simple image graphic design techniques, you will be able to create engaging images. That should not take much of your time but will provide you with incredible results by attracting more followers and subscribers. Continue reading this article to learn more about the ways to make creative picture edits with Blurry Photos and make appealing images for free.
Trending Approaches to Photo Graphic Design
In most cases, a pic needs to be edited before you post it on social media or add it to your blog post. Emending would be necessary even if you have the latest camera model that takes excellent images. Even such simple photo graphic design techniques as removing some dust, adjusting light, or increasing contrast could transform your shot into something incredible.
The quality of pictures means as much as that of the text when you place your content in blogs or on the website. When a pic is retouched perfectly according to the principles of photo editing design, your blog post can strikingly hit all the statistics and page visits. To make that possible, you just need to be aware of the recent trends in photo editing to create truly attractive images.
Cubism
Reminding cubism recalls the beginning of the previous century and the works of Pablo Picasso. Cubism is characterized by abstract and unusual shapes used in paintings and artworks. This approach is also widely applied in photo graphic design these days.
To better understand how cubism can be applied to your picture, think of Pablo Picasso's artworks. Then think of how and where you can make an image with cubistic characteristics. The final stage would be to edit and retouch the obtained shot in the dedicated software. It could also be a mobile app – check this website to learn which Android apps allow creating art effects for your shots.
AI-Generated Things
Benefiting from the newest tools in the information technology sphere is a must. Therefore, do not be afraid to experiment with your pics and ask artificial intelligence for help. Your photo would be edited in the way an artificial mind feels, and your blog visitors will appreciate that. The secret of AI-generated elements is they attract attention because of being nontypical, so your blog visitors will certainly be impressed.
Retro Style
Looking into the future and taking advantage of the most recent technological achievements does not mean forgetting the past. The trend of retro-style photos, especially those made with a film camera, is gaining momentum. Such shots are nostalgic as they remind us of the prosperous epoch in the past and recall our childhood memories. You can create such interesting shots with image graphic design techniques just by applying the black-and-white effect, for instance.
Minimalism
Along with the bright and unusual effects offered by photo editing tools, the minimalism trend always remains popular. Capturing raw beauty and applying few effects tends to attract attention. The minimalism movement is also becoming popular in social life as a response to the consumer's culture and environmental sustainability.
Ideas for Engaging Images and Pictures
If you make your own pictures for your blog and social media, then you might already know that getting the right idea is not often easy. Sometimes this happens because of the lack of inspiration, sometimes there is a strong design to be extra original. Here you will find several ideas that will help to take photos that will transform into appealing images.
Follow Other Bloggers
It might seem ridiculous but following other bloggers, photographers, and artists is the right thing to do if you want to create engaging pics. By no means that means you need to replicate their ideas of image making but rather to get inspired by them. Images and artworks of others might enrich you with lots of new ideas and creative thoughts that would help you make your own snaps rock.
Experiment
Sometimes we limit ourselves by having a lack of confidence that prevents trying new things. Experimenting though is often the fundamental thing on the way to discovering something incredible for creating outstanding images. That is why do not be afraid to experiment with locations for shots, objects to capture, and photo editing techniques in post-production.
Catch Inspiration Vibes
Have you ever noticed that the best shots are made when we feel incredible inspiration or strong emotions? Most people in the creative sphere, either designers or singers, report that their most notable artworks were born on the inspiration vibe. When you decide to make a photo for your blog or social media post, notice the moment of inspiration and act.
Tips for Graphic Design Photo Editing
Once you have decided which trends and styling to keep for your images on a blog or social media, start improving them. There are several useful tips that you are welcome to follow to make attractive images:
Find a quality photo editing tool.
Learn the specifics of lighting to make your pic look natural.
Discover color combinations to make an image color palette harmonic.
Follow the trends but remember your own picture emending style.
Be original and do not try to copy approaches used by others.
Get your snot reviewed by others after editing.
Apply the corrections to your pic if you feel they are appropriate.
---